Dog Names by Country of Origin

Dog Names by Country of Origin is a very popular way of choosing a puppy name, especially for a purebred dog.

It is important to learn as much as you can about the breed before making that final decision, but it is also fun to discover interesting facts and learn about the breed's history as well.

If you know where your dog's breed originated, you can pick a cute name based on the country or region where the breed was first developed.

Dog Names are as diverse as the dog breeds themselves, and they seem to go in and out of popularity.

There are so many possibilities that it can be a daunting task just coming up with the right name.

---
Small breed puppy owners tend to choose names based on a variety of criteria, including the
The Color of their dog

A favorite human name




A name based on the origin of the breed (i.e. Asian, European, Mexican, etc.)

A royal name

A famous animal name

A name that describes their personality or temperament

A location or Place Name


A famous god or goddess



Here, we will be looking at the breed's country of origin and providing some suggestions for you to consider when choosing a name.

---
Dog Names by Country of Breed Origin

Some small breed puppy owners choose a name based on the country of origin of their pooch. 
For example, breeds that originated in Asia such as the Pug, Shih Tzu, Japanese Chin and Lhasa might give their dog an Asian sounding name such as Ming Sue, Mei Ling, Mei Lee. Haiku, Sushi, Sake, Sulu, Bonsai, Ying Yang, 
What is the country of origin of your small breed dog?

Scottish Dog Names:  Dog Names by Country of Origin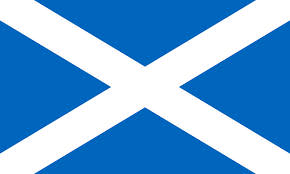 Many of our terrier breeds originate from Scotland. 
Border Terrier
Carin Terrier
Skye Terrier
West Highland White Terrier
Shetland Sheepdog
Dandie Dinmont Terrier
Scottish Terrier

Why not consider a good old Scottish Name for your pooch.
---
Spanish Dog Names:  Dog Names by Country of Origin

Do you have a dog from a Spanish speaking country:

Chihuahua:  Mexico
Havanese:  Cuba
Xoloitzcuintli: Mexico
Nombres para perros españoles

Girl Dog Names


Aidi
Alba
Alma
Ana
Berta
Charo
Concha
Chita
Dalia
Dora
Dulce
Inés
Lola
Lulu
Lupe
Nina
Paca
Pía
Rosa


Boy Dog Names


Bruno
Burrito
Che
Vato
Chili
Chi Chi
Ciro
Desi
Fausto
Félix
Fidel
Goyo
Hugo
Jorge
José
Nacho
Pablo
Paco
Pancho

---
Italian Names for Dogs:  Dog Names by Country of Origin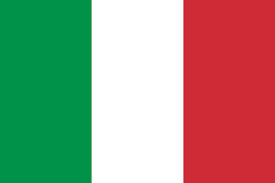 Do you have a dog breed originating from Italy?
Have you considered a great Italian name?
Here are just a few of the many names from which you could choose.  We tried to limit the names to 2 or at the most 3 syllables as this is the best practice for choosing a dog name.
---
German Dog Names:  Dog Names by Country of Origin

Deutsch-Hund?
*Indicates that there may be some discrepancies in the historical origins of the breed

Boy Dog Names


Adler
Arno
Audi
Autobahn
Axel
Bach
Barron
Bello
Blitz
Borris
Britta
Carl
Dino
Dustin
Egon
Elmer
Elfie
Felix
Freud
Fritz
Hans
Heinrich
Lutz
Max
Odo
Panzer
Sigmund
Waldo
Wilson
Wolf
Zack

Girl Dog Names


Adele
Brandy
Callie
Cissy
Edda
Elfi
Ella
Elisa
Flara
Ferdi
Freda
Gabi
Gertrude
Gisa
Greta
Gretchen
Hilger
Irma
Lola
Lulu
Mallory
Margot
Millie
Nina
Olga
Sissi
Sofie
Telli
Trudi
Vera
Wanda

---
English Dog Names:  Dog Names by Country of Origin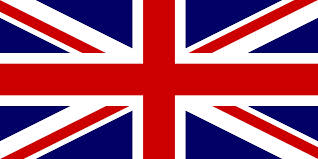 A royal British dog deserves a equally impressive name.  Some small dog breeds that originated in Great Britain include:

English Toy Spaniel
Lakeland Terrier
Norfolk Terrier
Sealyham Terrier
Toy Manchester Terrier
Boy Dog Names


Abercrombie
Bentley
Blair
Buckingham
Cecil
Chadwick
Chester
Colin
Cornwall
Drake
Dudley
Harry
Hilton
Lancelot
London
Macbeth
Niles
Oxford
Philip
Remington
Stanley
Sterling
Spencer
Wallace
Watson
Webster
Winston
Yardley

Girl Dog Names


Aggie
Allie
Arda
Arden
Aspen
Aubrey
Bailey
Beyonce
Blossom
Brandi
Brook
Bunny
Carrie
Chelsey
Devon
Dori
Elizabeth
Fawn
Haylee
Hollie
Jada
Joy
Kelsey
Kimmy
Lassie
Margaret
Victoria
Whitney
---
Asian Dog Names Suggestions

There are quite a few Asian small breed dogs including Chinese Crested, Japanese Chin, Lhasa Apso, Pekingese, Pug, Shiba Inu, Shih Tzu, Tibetan Spaniel, Tibetan Terrier, to name a few.  The one thing that all of these dog breeds have in common is that they originated in an Asian country. 
Small Dog Breeds from China


Small Dog Breeds from Japan


Small Dog Breeds from Tibet


Tibetan Spaniel
Tibetan Terrier

Bonsai
Chang
China
Chin Chin
Chow Mein
Geisha
Haiki
Honda
Hoshi
Kabuki
Keeko
Kimche
Ling Ling
Machi
Matsu
Mei


Ling
Miki
Ming
Mitsubishi
Ping
Suki
Sulu
Sumi
Suni
Sushi
Tokyo
Tori
Toyota
Yang
Yogi
Yoshi

---
French Dog Name Suggestions

Chiens français?
Boy Dog Names

Andre
Balzac
Beau
Beaumont
Camille
Corbie
Cousteau
Damien
Fabien
Henri
Jasper
Jean
Leon
Louis
Marc
Napoleon
Odo
Pierre
Platt
Pruitt
Romeo

Girl Dog Names


Celeste
Danielle
Dominique
Etienne
Juliet
Michelle
Babette
Bijou
Bridget
Cartier
Cherie
Destinee
Eiffel
Fifi
Francine
Holly
Jeanette
Juliette
Margot
Rochelle
Yvonne

Related Pages