7 Tips for Frenzied Small Dog Owners
Hello Small Dog Owners: 
This is a guest blog by Diana Hutchinson.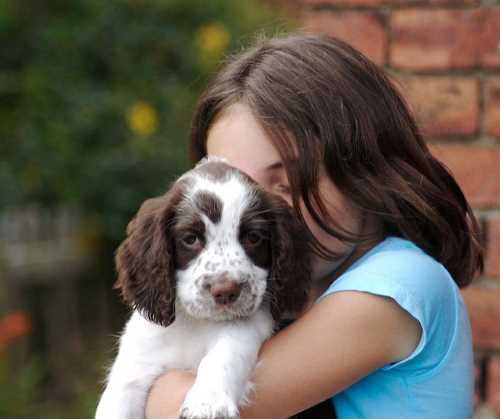 Tips for Small Dog Owners
Are you already a small dog owner? 
Perhaps you want a dog so bad that even a hectic schedule will not stop you from getting that dog of your dreams.  
Relax, even the most Frenzied small dog owners can care for their dog, even on a busy schedule. 
Studies say that it is healthy to keep a dog as your pet at home. It is stated that dogs are great stress relievers and cuddling with them after a day's work will help revitalize you right then and there.
But how about your dog, how are you going to care for it when you're too busy doing your own work?
How to care for your dog even if you are busy?
You have to know how to keep your dog entertained and healthy even when you are busy. Nice to know, though, you can follow these tips:
For Small Dog Owners
---
Tip 1. Avoid Free Feeding
One of the common mistakes that busy dog owner keep on doing with their dogs is that they tend to free feed their pet.
In free feeding, you cannot control how much your dog eats, which can often lead to obesity, which is not a good thing for your pet. 
The only way that free feeding works is if you place the daily rations in the bowl so they can graze all day.  This only works for some dogs and is not recommended for large and giant breed dogs.
---
Tip 2. Establish a Regular Feeding Schedule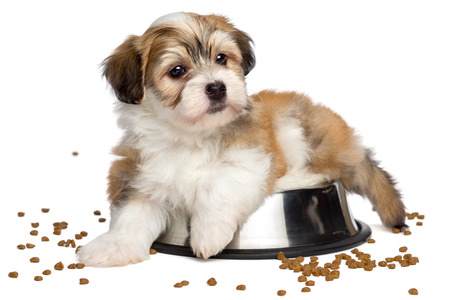 Establish Regular Feeding Times
Your pet has its regular feeding times based on age. If you have a puppy,  then you need to know that they must be fed three to four times a day until they reach eight weeks old. 
A twice a day feeding should be okay until they reach nine months or older, then once a day feeding after that.  Many people prefer to feed their small dog twice a day, once before they leave for work and then when they return in the evening.
If your dog is really small, don't overlook the possibility of using cat dishes such as an automatic pet feeder or a cat water fountain even, to monitor where they eat and drink such that your house won't get messy.
---
 Tip 3. Schedule Time for Grooming
Aside from keeping them fed on time, you should also set a schedule for their grooming day. Depending on the length of their hair, you should brush them at least once a week so to keep their coat healthy and clean.
In doing this, you can remove the loose hairs and even the impurities, as well as check their skin for any abnormalities that could be a sign of allergies or even fleas.

---
Tip 4. Don't Neglect Bath Time
Dogs should be bathed at least once in every two months and often more frequently depending on the breed. This is a huge deal for your pets because it could definitely make them feel fresh and healthy all day long, all month long.
When you fail to do this, then your pets are prone to poor hair coats and bad odor.
Read more about bathing small dogs

---
Tip 5:  Avoid Health Problems and Safety Risks
Regardless of how busy you may be, you have to keep an eye on the symptoms that your pets are showing that would signal the onset of some kind of disease.
The thing is that the earlier you find out about their disease or illness, the sooner you seek the help of a veterinarian the faster your dog will heal.  This is one tip that you should not compromise on since it may even lead to sudden death if you tend to disregard this.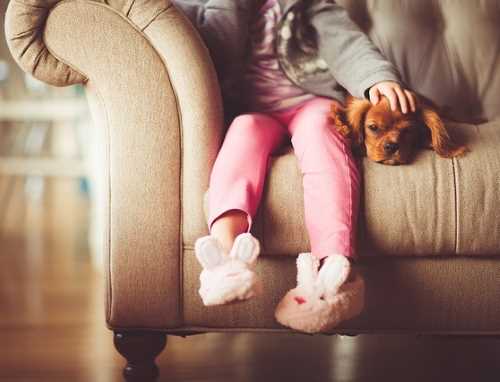 Even young children make excellent pet sitters providing the dog with love, cuddles and attention.
---
Tip 6:  Use No Cost Toys for Entertainment
You do not want your pets to get bored. Even if you working, your small dog deserves to have something to do to pass the time.  Paper bags and boxes are favorites.
Your pets are sure to have fun with anything that they may set their eyes on. You can actually provide them with paper bags or boxes to toss around, catch and climb in and out of. Boxes can even be turned into tunnels and bags can be crumpled and shaped into balls.  They would definitely have fun with these for quite some time, and the best part is that this is a free activity.

---
Tip 7:  Don't forget Toys
Pets love to chew and play and dogs are no exceptions.  So why not give them their satisfaction? You can actually provide them with rubber bones to chew the day out while waiting for you to return from work.
---
These are only some of the possible things and activities that you can have for your pet dogs. Aside from having time for them, you can also let them entertain themselves even if you are not around to supervise them. These are actually good activities for your dogs since it would create or develop some kind of trust for you to take care of them.
BIO:
My name is Diana Hutchinson. I am the founder of Tinpaw.com.
I have more than 10-years' experience in nurturing and caring cats. I love them. Since long ago they had become important members of my family.
"A home without a cat is just a house."

Got Dog Products to Sell?

You definitely need to check out Trafeze to get your products out there and seen by the masses.

---
Advertising on this Site
Small Dog Place is a participant in the Amazon Services LLC Associates Program, an affiliate advertising program designed to provide a means for sites to earn advertising fees by advertising and linking to amazon.com  This site receives a small commission from all affiliate links and third-party advertising.

---
Grab Our Free Ezine...

---
Did you enjoy this article or find it helpful?  Then why not share it.

The best way to say, Thank You?
Is to Share

Can't find what you need?
Try a Search

---