Fun Stuff for Small Breed Dog Lovers

---
Fun Stuff to Do Now

For the Young at Heart...

Take a break on our fun stuff page and enjoy a few jokes, read a funny poem or two, watch one of our small breed dog videos, or try your hand (and mouse) with one of our jigsaw puzzles created by our very own photographs.  If word search is your thing, see how many breeds you can identify.  Where would you like to go first?


---
Your Turn -- Tell Us What You Think

Tell us what you think.  What would you like to see on these pages?  What dog fun stuff is missing and should be added.  Do you have a funny dog story, a funny dog joke or riddle that you would like to add?  Let us know below.

Grab Our Free Ezine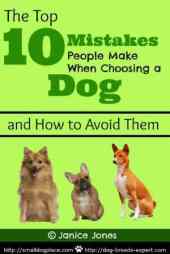 Your Free Bonus for Subscribing.
Get my free email newsletter and take a look at my downloadable ebook, The top Ten Mistakes People Make When Choosing a Dog (and how to avoid them).
Signing up to my newsletter means you'll never miss any news or valuable information from this site.
Newsletters come out about once per month, unless I have something important to bring to your attention.  Happy Reading.