My Small Breed Dog

Do you have a small breed dog that you would like to share with the world? 
I get so many emails from visitors asking questions, wanting to share their dog, or just wanting to connect. 
I thought it might be fun to put them all in one place with the hope that you would add you own, small breed dog.  
Here is the latest question I received from Paul in India.  He bought a small puppy and was told that it was a  SOUTH INDIAN PUG.  What kind of breed do you think it is? 
I did a quick search, but could not find any South Indian Pugs?  Could it be a purebred dog?  A hybrid?  A mixed breed? 
It looks like a Spitz type breed to me, just looking at the shape of the face and the fur, but the drop ears are not characteristic of a Spitz-type dog.  What do you think?

You can leave your answers by filling out the form below or by responding via Facebook.

---
---
My Small Breed Dog

The rest of the page is devoted to you, the visitor.  Please feel free to post your dog's pictures and tell us their stories.  We'd love to hear from you.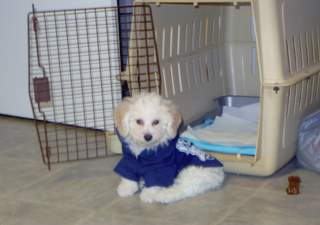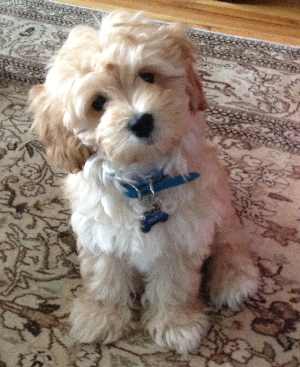 Albus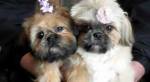 Moya and Raja
Teddy
See Your
Dog's Story
On This Page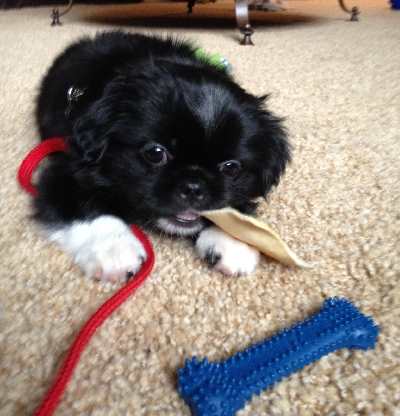 Angel
Arrow
Willie
Bleu
Helda
---
Now It is Your Turn to Share Your Dog's Story

Please accept my invitation to share your dog's story.  We'd like to hear all about your dog (or dogs). 
Tell us their names, ages, breed(s) and gender.  Tell us why you would recommend the breed to others (or not).
Write as much as you'd like--the more the better.   Don't forget to upload a photo or two so we can see what your dog looks like.
Oh, I almost forgot, this is not the place to add links to your own website for advertising purposes. 
If you do that, the submission will be deleted. 

---