Small Dog About Us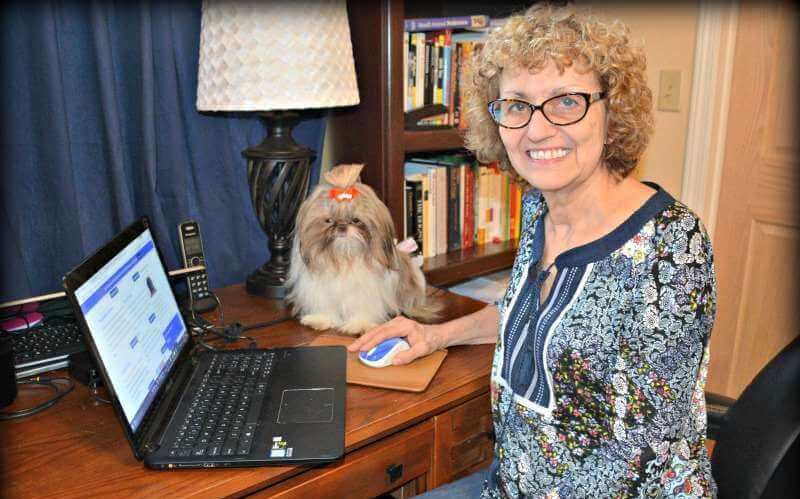 My name is Janice and I'm the voice, webmaster, and sometimes the photographer behind this site. 
I guess I've always loved small dogs, but it wasn't until I was 9 and struggling in school, both academically and socially until my fourth grade teacher suggested to my parents that a small dog would be the answer to all my problems.  Knowing little about dogs or struggling kids, my parents agreed and we got a toy poodle named Tinker.
That was more than a half century ago, if I am so bold as to date myself.  I now have my own family which consists of my husband of 40+ years, my sons, Aaron and Nick, my daughter, Elizabeth and 15 small dogs.
Small Dog About Us
(The Five Humans and 15 Canines behind this site)

Dogs have always played a part in my life in the past, but not necessarily the main focal point.  Now, they've moved onto center stage.
I have "retired" from my day job of working with children and owning a Child Care/Preschool in Texas U.S.A.  Now, I have time to devote to my passion and pick up where I left off in my twenties -- Veterinary Technician. 
I picked up a few degrees along the way including a bachelors in Psychology, masters in psychology and associates in Nursing and Early Childhood Education plus tons of online classes in dog training, grooming, and canine nutrition. 
Hardly a day goes by that I don't learn something and often time what I learn is from my dogs.

I found that not only do I love living with them, but I like writing about them as well.  I believe I can add a different perspective to the world of small dogs with the knowledge and experience that I have acquired through a lifetime of living with, loving, and learning about small dogs.
Getting Along With Some Help From My Friends (Family)
Now, I do get some help from time to time from my family.  Elizabeth pitches in when time allows to write, photograph, and video-graph puppy antics.

Aaron helps with the dogs, maintenance, and anything else that might be needed.
Nick is a great resource for Marketing and general Business Information.  My husband lends moral support, legal support, and a great deal of patience as he tries to maneuver around the houses with so many dogs.
I'd like to continue to brag about myself, but I think you might be interested to know that one of my latest passions have developed rather recently.  Did I say I was a webmaster?

For a techno-phobic who required instruction on how to turn on a computer, becoming a webmaster seems a little far-fetched, but it is true, thanks to a company I happened to stumble upon called SBI Solo Build It. It helped me, step by step learn how to build this website as well as two other sites (One for my Preschool/Childcare Center and one for my Breeding Business) 
If you have a hobby or idea for a profitable website, why not check them out.  If you'd like to learn about this amazing company and maybe even make a website of your own, please visit my SBI Story.
Thanks for visiting my Small Dog About Us page.  Please let me know if you have comments, questions, or concerns.  I love hearing from you.  
Oh, and by the way, if you can't find something that you need on my site, please contact me and I'll be glad to write a page about your topic.
Sincerely,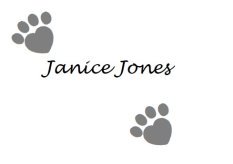 Small Dog About Us

---