Adult Coloring for Dog Lovers
Adult Coloring for Dog Lovers?  A Beginner's Guide

Adult Coloring for Dog Lovers:  Last Updated: 04-13-2021
Why not take your passion for small dogs up a notch and color them beautiful?  Adult coloring books have soared in popularity because they relax us and at the same time give us an opportunity to express our creativity.
It is pleasant and calming a dog picture of your favorite breed.  Luckily, the market has noticed and responded with an explosion of books from which one can choose. 
From whimsical puppy creations to realistic line art of the world's breeds, to highly artistic, all just waiting to be colored. 


Why All the Recent Interest in Adult Coloring?
According to Elena Santos of the Huffington Post,
 "The practice generates wellness, quietness and also stimulates brain areas related to motor skills, the senses, and creativity."
For most of us, coloring was a part of childhood.  I remember sitting for hours with a box of crayons and a coloring book or two. 
Perhaps my parents provided these tools to keep me quiet and still, but for a kid, it was just plain fun.
Later, as a preschool educator, we steered away from coloring "in the lines," to a free form of art expression.  Odd, that we now turn back 180 degrees, primarily for adults.

Rooted in Art Therapy sans the therapist, adults are degree of relaxation, often hard to achieve today. The adult coloring is non-demanding, anything goes. 
No rules apply. 
It's OK to color outside the lines and make the moon a lovely shade of indigo.  You can even turn your own dog's picture into a coloring sheet fit for framing

Adult Coloring For Dog Lovers:  Your Very Own Designs

You can turn a photo of your own dog into a coloring sheet.  You will need:
A Photo
Quality Printer Paper
Photo editing program such as Paint.net which is free
Pick the photo you want to use:
Adult coloring is a little different from those books we enjoyed as children.  Designs are as intricate as you wish to attempt, or so real to life, as requiring an artist's touch.

Not only are the images unique to the artist, but your choice of coloring tools goes well beyond the box of school crayons.

While flowers and mandalas are hugely popular, dog lovers are demanding books that illustrate their favorite breed or just dogs in general.
Adult coloring book artists have heard the cry and produced an amazing array of choices for the small dog lover.
Adult Coloring for Dog Lovers

Where to Start?   First, you need a couple of adult coloring books.  Here are a few of my favorites that are just plain, dog friendly.

---
---
---
---
---
---
---
---
---
Adult Coloring for Dog Lovers:  Hints

If you are new to adult coloring, here are just a couple of ideas to get you started. 
Once you've picked a few choice books to get you started, you will want to also purchase a few tools.
Artist Tools of the Trade

You, the small dog lover may not think of yourself as an artist, but with these books and a few tools, you will be feeling a surge of creativity in just a few strokes of a pencil or pen.  But, first, you will need to purchase some pencils, pens, or paints.
Crayons, colored pencils, gel pens, markers, even paints are all great choices, and it is fun to try each out to see how it feels.  Colored pencils are probably the most popular and come in a wide array of amazing colors. 
Choose good quality pencils that will sharpen with ease and last.  Quantity is a must for the dedicated adult color enthusiast. 
The largest color collection I have found contains 150 pencils.  Go for the biggest assortment that your budget will allow.  With a box of 12 or 24 pencils, all your creations may begin to look alike. 

Adult Coloring Tips

Pencils can be ruined if the inner core is damaged and cannot be sharpened.  You know the feeling, you sharpen and sharpen, but get nowhere. 
Some experienced artists suggest wrapping the pencil in a moist paper towel and microwaving it for a few seconds.  Others have suggested leaving the pencil in the sunlight to warm the inner core.  My experience?  The sun worked well for me.
Prismacolor Premier Colored Pencils, Soft Core, 150 Pack
Excellent choice, but a little pricey.
Don't wait until you can afford a big supply of pencils.  A good alternative is to start with a package of 48 pencils and work your way up.
Prismacolor Premier Colored Pencils, Soft Core, 48 Pack
---
Crayola Colored Pencils (100 Count)
For budget minded people, the old standby is Crayola, a brand we have grown up with and still highly acceptable.  These are available in most all stores that sell school supplies, or you can purchase them for slightly less on Amazon. Crayola Colored Pencils (100 Count)
Don't be impressed with some colors you receive with this one.  You may get 100 pencils but only 60 colors.  They are nontoxic, though so if you are sharing your hobby with a child or grandchild, this may be a good choice.
---
A Few Accessories For Adult Coloring for Dog Lovers

One thing you will frequently be doing is sharpening your pencils.  A pencil sharpener is a must, either a manual or electric will work well depending on your preferences.  A battery operated sharpener is very portable especially if you love coloring when seated comfortably on your sofa surrounded by your furry friends.
The last couple of items you may want to consider are erasers and blending tools.  For the beginner, I would recommend you purchase a kit that contains all of these elements.
Sanford Prismacolor Colored Pencil Accessory Set, 7-Piece
This Kit includes everything you need to draw, blend, erase and sharpen. 
The eraser is more than adequate, and the package consists of two different types of erasers plus a blender pencil and blender marker.
---
Adult Coloring for Dog Lovers

Are you addicted to adult coloring?

Want to show off your creations? 

Offer hints to new coloring enthusiasts? 
Brag a little? 

Here's your chance. 
Photograph your creations and upload them along with your very special story.  Tell us why you love adult coloring.
Does This Article Deserve Your Thumbs Up?
We always appreciate your support and encouragement.  Your thumbs up means so much to us.  Please like this article.
If you find this page or any page on Small Dog Place Helpful, or useful in anyway, I'd love it if you would click the small heart found on the bottom right of each page.
You can also share or bookmark this page -- just click on the: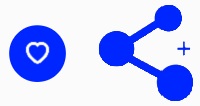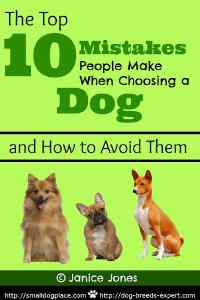 Free Monthly Newsletter
Sign Up for Our Free Newsletter and get our Free Gift to You.

my  E-book, The Top 10 Mistakes People Make When Choosing a Dog (and how to avoid them)