About Janice Jones: Small Dog Place 

By Janice Jones   | Last Updated 02-15-2022
Hello, My name is Janice and I am the voice, publisher, and editor behind the articles written here on Small Dog Place.
I am passionate about dogs, especially little ones and my passion has led me to develop this website with you, my reader in mind.  Just how did this all begin?
Relocation, New Home, New Interests
About 12 years ago, I found myself in a position of leaving a home that I had known for 10 plus years and relocating across the country to a small community where I knew no-one.  At that point, I was faced with the choice of going out to look for a job or staying at home.  I chose the latter.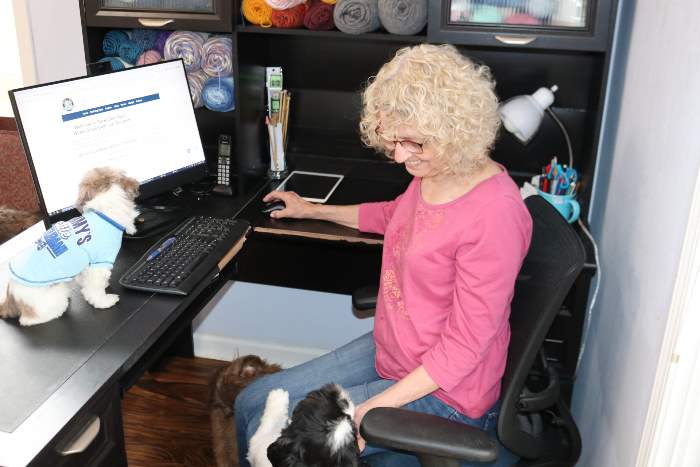 Now, being a stay at home mom to three grown children was not what I wanted to do.  After all, how many floors can you scrub and meals to cook in a days' time.  I really had little interest in either so I began searching for some meaning in my life.  That is where dogs come into play.

You see, before I had gotten involved with all aspects of dog care, I was working about 60 hours a week as a director and owner of a child care facility. 
I loved what I was doing but needed a change. I had worked with children for at least 30 years of my life as a teacher, counselor, curriculum developer and as a child care center director/owner.  I love children but I felt I needed a break.
After settling into my new location, I began dreaming about dogs.  At the time I had two cats, 2 Shih Tzu dogs and an English Bulldog, all of which had made the cross country trek with us.  
I also began reminiscing about a time in my life when dogs were the raison d'être of my existence, my 20's.  At the time I was working as a shelter assistant at the local human society and later in a veterinary hospital as a veterinary technician.
There I ran both the front and back end of the hospital (it was a small one vet operation), assisting in surgery and recovery, running lab tests, X-rays, assisting the vet with office visits and serving as an all round animal nurse --all the duties you normally associate with the job.
I considered the possibility of returning to the profession but decided that I would prefer to pursue a home based business and that is when Small Dog Place was launched.
My ideal home based business included writing and breeding dogs and within a year I made it happened. My other dog sites, Miracle Shih Tzu and Miracle Shih Tzu Pup covers my breeding business.  Oh, and as an aside, I also love knitting and crocheting, and you can find me at Smart-Knit-Crocheting
I knew I couldn't rely totally on my previous experience or education.  While working with children, I had amassed a resume filled with two associates degrees, one in Early Childhood Education and the other in Nursing.  From there I received a bachelor's degree in Psychology and a Masters in Clinical Counseling. 
While very helpful, I needed more hands on experience and a practical way of obtaining the knowledge and experience needed for what I wanted to do.
My Internet Story
Just in case you are interested in learning how you can make money on line, I've added a little video about me and my online journey. 
Always feel free to email me if you have questions about starting a website.  Please feel free to read about my online journey if you like.
Research, Training and Certification
My intent was to learn as much as I could about all aspects of dog care including training, grooming, health issues, and breeding.  I did that through participating in a variety of diploma and certificate courses.
In about a year, I had obtained a diploma in dog grooming, a certificate in canine nutrition, Certificates in dog breeding, early stimulation and puppy temperament testing as well as the history of dogs and population genetics. The more I learned, the more I wanted to learn more. That desire is still present as now I'm completing programs in genetics and dog training.
A Little Help From My Friends (aka Family)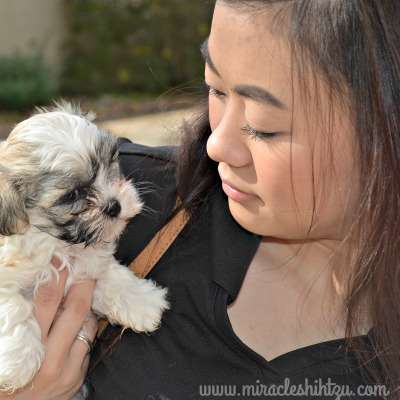 Elizabeth M. Jones
Aaron L. Jones
Nick Jones
I may be the main solopreneur, here but my family does pitch in as time permits.  Meet the other members of the team 
Elizabeth is my daughter and helps with writing, photography and socializing the puppies.  She works full time in another field and goes to school part time, majoring in molecular biology.
Aaron is my oldest son who helps with upkeep and kennel maintenance.  He also works with the puppies and assists with training.  His degree is in theater arts so I sometimes rely on him for video assistance.  Oh, did I mention, he's very good at delivering a litter of puppies.
Nick is my younger son who helps with accounting, marketing, and provides general business guidance.  His degree is in marketing and he works full time for a  high-tech firm in Ohio.
Alan, my husband is a corporate attorney who received his Juris Doctorate more years ago than I can count.  He counsels on anything legal, does some editing and most important he lends moral support.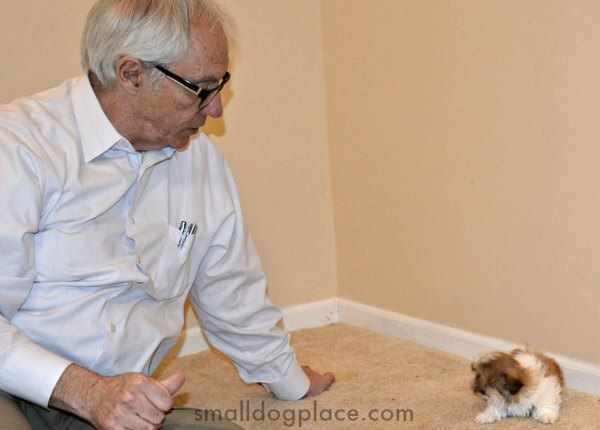 John Alan Jones with a Puppy
The Other Members of My Family
I've had many dogs over the years, including Poodles, Yorkies, Maltese, a Cocker Spaniel Cairn Terrier, and Bulldogs.  We've also had a couple of mixed breed dogs, cats and a menagerie of small critters like guinea pigs, chinchillas, and hamsters.
Currently we have Shih Tzu dogs, a very old English Bulldog and two cats.  Meet the family.
Rosie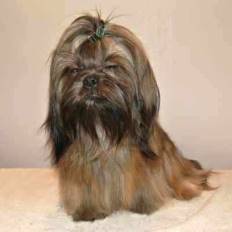 Toby
Poppy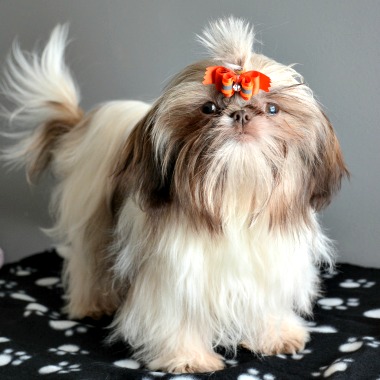 Ketchikan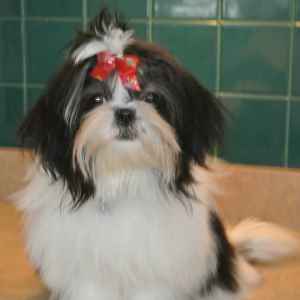 Dana
April
Ruby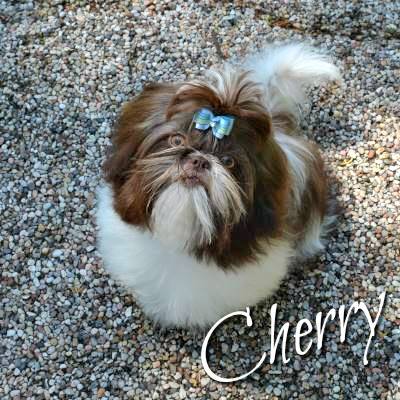 Cherry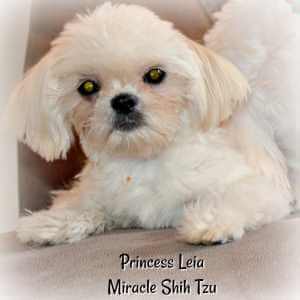 Leia
Cooper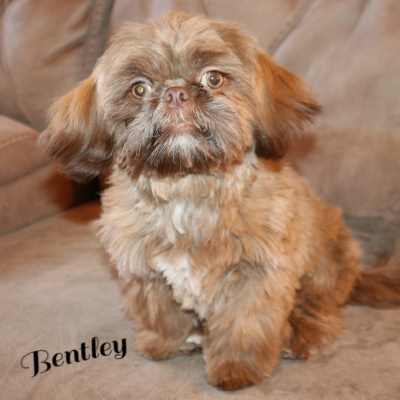 Bentley
Breezy
It's Your Turn
I've told you about me.  Now, it's your turn.  I love to hear from my visitors--their experiences with their dogs, what types of dogs they have, problems they may have encountered...well, anything about pets you care to share. 
Please contact me and share your story.  I would also love to share your dog's photo on the website.  It isn't possible to upload a photo in the contact form, but I will respond in an email and you can attach your pictures to your return email.
This Site is For You
As I said earlier, I'm passionate about dogs, but I'm even more passionate about helping people.  That is the main reason I started this website.  What can you expect to learn?
Finding a dog is the first step and there are pages about dealing with breeders, rescue organizations and shelters.  We don't sell any dogs on this site and are not a rescue but I can point you in the right direction.
Need a good name for that new puppy or dog?  We have 54 pages and counting of clever names from which to choose.  We try to make choosing the perfect dog name as easy as possible.
Want some advice on grooming or training?  We have that covered too.  There is even a mini guide on canine nutrition, dog food, and feeding your dog.  I have found that many people are interested in good nutrition for themselves and that often trickles down to their fur baby.
Of course, having a pet is a big responsibility, but having fun with him is just as important.  We have pages devoted to just that.  
I hope you'll take some time to check out all the resources on this site.  If you can't find something, please contact me and I'll point you in the right direction or I'll write a new page.
How Can You Be Sure that Small Dog Place Offers Expert, Authoritative, Trustworthy Contents?
With so much information on the internet, how do you know what to believe, who to trust and how expert the material is? 
I can assure you that every page is well researched not by going to other websites and borrowing their material, but by going to the source, whether it be a scholarly paper, a veterinary textbook or interviewing the expert directly. 
All guest posts are also researched and edited by me.  You can be sure that Small Dog Place only provides the best information based on science.  When there is debate (and there is even among scientists) I try to offer both sides of the story and then let you make an informed decision.
Just a few of my Certificates
I've taken many online classes, just too numerous to mention here, but here are a few of my certificates.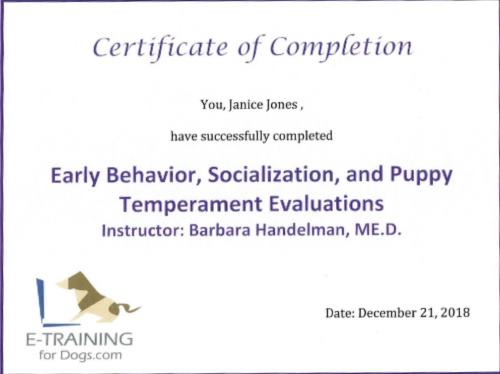 Early Behavior, Socialization and Puppy Temperament Evaluation from Dr.Cheryl Asmus Aguiar eLearning site
Dog Origins and Early History from Dr.Cheryl Asmus Aguiar eLearning site
Breeding and Whelping Dogs from e-Learning (Dr. Cheryl Asmus Aguiar)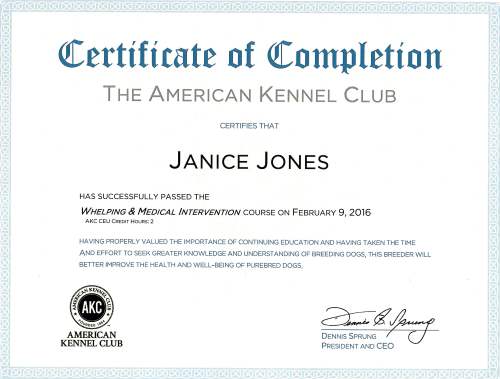 Whelping and Medical Interventions from the American Kennel Club
Pet Grooming Certificate from Penn Foster
Understanding Evidence-Based Dog Training From IAABC
Canine Genetics Certificate from E-Training for Dogs
Pet Food Specialist from DNM University
Thanks for visiting, come back soon.

Does This Article Deserve Your Thumbs Up?
We always appreciate your support and encouragement.  Your thumbs up means so much to us.  Please like this article.
If you find this page or any page on Small Dog Place Helpful, or useful in anyway, I'd love it if you would click the small heart found on the bottom right of each page.
You can also share or bookmark this page -- just click on the: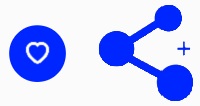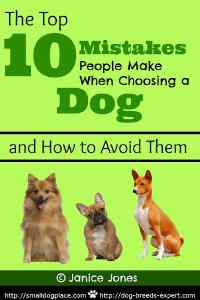 Free Monthly Newsletter
Sign Up for Our Free Newsletter and get our Free Gift to You.

my  E-book, The Top 10 Mistakes People Make When Choosing a Dog (and how to avoid them)