Solo Build it Review
By Janice Jones     |Last Updated 02-03-2020
Why a Solo Build it Review on a dog site, you might ask.  No, Solo Build it is not a rare dog breed or a new canine product or even a great name for your new puppy.  
It is, however, the name of the company that made it possible for me to build this and several other websites, Miracle Shih Tzu and Dog Breeds Expert.
You see, when I first decided to launch an online business all about dogs, the first thing I needed was a website.  Somehow, after days of searching, I stumbled upon Solo Build it or SBI, and that was back in 2013.
I was new in town after a cross country move, without a job, and yet still tied to my old position, making it difficult to get a job, even if I had wanted one.  
My passion has always been dogs and throughout the years, I've amassed quite a body of knowledge that I was anxious to share. 
I knew dogs, but what I didn't know was how to run an online business, let alone how to build a website.
Rhetoric of Service Providers
What bothered me most at the time was how so many website providers were either trying to make you believe that merely owning a site would make you rich, or they assumed you had a masters' degree in website design and coding.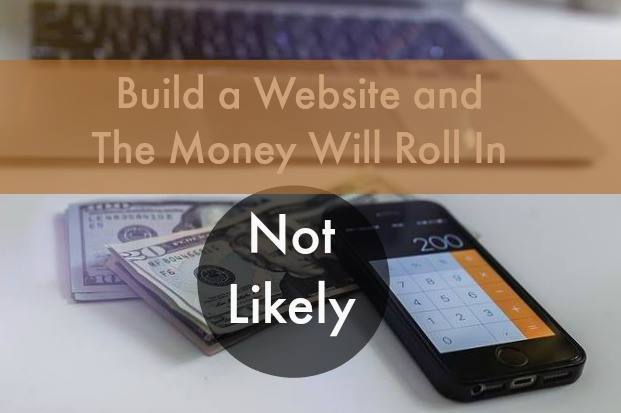 Solo Build It Review
I needed a company that would hold my hand, figurative speaking, and teach me all the skills I needed to survive.  I didn't need a company that would blast me with fake news, fake reviews and false hope.
Solo Build It Review Overview
When I landed on the SBI (now Solo Build It home page), I was overwhelmed at first by all the information.  As my brain was trying to grapple with what was written, I began to think that this might be just the perfect solution for me.
It cost $300 per year, but there was an option of paying monthly and it did come with a 100% 90 day money back guarantee.  
I always look for that guarantee.  I decided to give it a try and I am so glad that I did.  Truth be told, it was probably one of my smartest financial moves in recent years.
Solo Build It Review:  What You Get
For anyone who wants to venture online, what you get with this company is difficult to summarize on one webpage.
You can't describe it as a website builder, although that is part of what you get.  It is actually a website business builder, rather like a MBA for solopreneurs, like myself.  When I say that you get everything you need to get started, build, grow and succeed in business, I'm not kidding.  For a better summary than I can give of everything you get, you will want to check out all the SBI tools.
Solo Build It Review: The Action Guide
This is not a 10-page-PDF brochure that many companies provide, but a true step-by-step guide that walks you through the entire process.  You work at your own pace and when you get through the ten steps (called 10 days) you have the beginning of a business that will make you proud.
Don't get confused by the 10 days. No one expects you to finish it in just ten days, though I'm sure some may be able to do so.  
The Action Guide breaks down the steps into manageable chunks where the actual building of your site is covered in one day.
Site Builder/Site Designer
You don't have to be a designer nor do you need to know much coding.  It is all there for you.  There are 100's of templates to choose from and detailed instructions on how to write everything from your home page to your site map and everything in between.  Everything you didn't know you needed is included in the Action Guide.
If you already know a little or a lot, this is still the company for you.  If you like the Word Press Platform, you will still get all the powerful business building tools to use along side your Word Press site.
Business Builder
It takes more than a beautiful home page to succeed online. Google reports that there are over 1 billion websites world wide in 2017.  That's a lot of competition. Without the knowledge gleamed from years of experience, you have a steep curve to get to the top of your game.  
SBI provides that information not only in the Action Guide, but also in their extensive online library and full length eBooks. Support is phenomenal and the forums are made up of a group of very helpful fellow SBIers from all over the world.
The good news is that a large majority of SBI websites are within the top 0.5% of websites worldwide.  If you check this page out you will find just how real sites with real people are succeeding on line. There are 500 sites in just about any niche you could imagine. 
Solo Build It Review:  The SBI Process
The SBI Process has evolved and been updated over the years but boils down to this:
 "C - T - P - M.
C = Content (Create Compelling Content)
T = Traffic
P = Pre Sell Visitors
M = Monitize Pre Sold Visitors
More SBI Resources
Just in case you might be thinking about starting an online business, I have located a few links that I think might be useful to you.

Real Life Success Stories about People who use SBI
Fake Solo Build It Reviews
I want to clear up something before I go any farther.  You are probably thinking that I'm trying to sell you something.  After all, you might be thinking, that Janice is always pushing something to do with dogs.  
I am not getting paid to write this article and none of the links in this article are affiliate links.
There is, however one major reason I have decided to tell you why SBI works so well for us.  I hate when people are scammed.
There I said it.
Though I enjoy telling my story, just in case you might be wondering whether you'd like to start an online business, I also found out that there are fake product reviews out there trying to bring down a company that has been invaluable for me.
The world has become a dangerous place and it is full of unscrupulous people.  When you run up against a company that spreads fake reviews with the intent of milking people for their money, I just want to scream.  
One of these companies is Wealth Affiliate.  Don't get fooled by promising names, fancy websites or unsubstantiated claims.  
Fake Reviews vs. Solo Build It Review
Fake reviews, just like fake news is a big problem on the internet.  To make money, they mislead consumers.  Try a Google search for "fake reviews."  I was shocked when a whopping 68 million results popped up within a fraction of a second.  
Wealth Affiliate, I found out is one such company who is spreading these fake reviews.  They want you to think that their product is superior but the bottom line boils down to  success of the individual solopreneurs or website owners.
Unless building a website is just a hobby intended to be viewed only by family and a few friends, the success of a website is most important.  
If a site is successful, it will be found and visited.  It will provide something useful to people.  Wealth Affiliate is not looking out for its customers, rather, it is out to make money for itself.
SBI Research Study
SBI did a study to compare success rates between SBI sites and those of Wealth Affiliate.  The study showed that I would likely have failed without Solo Build It. Wealth Affiliate may have more sites but far fewer ones that ever make it into the top categories across all niches.
Take this site, for example.  Small Dog Place is listed second on a google search for small breed dogs just under the prestigious American Kennel Club. This is not something that would have been possible for me, had it not been for SBI.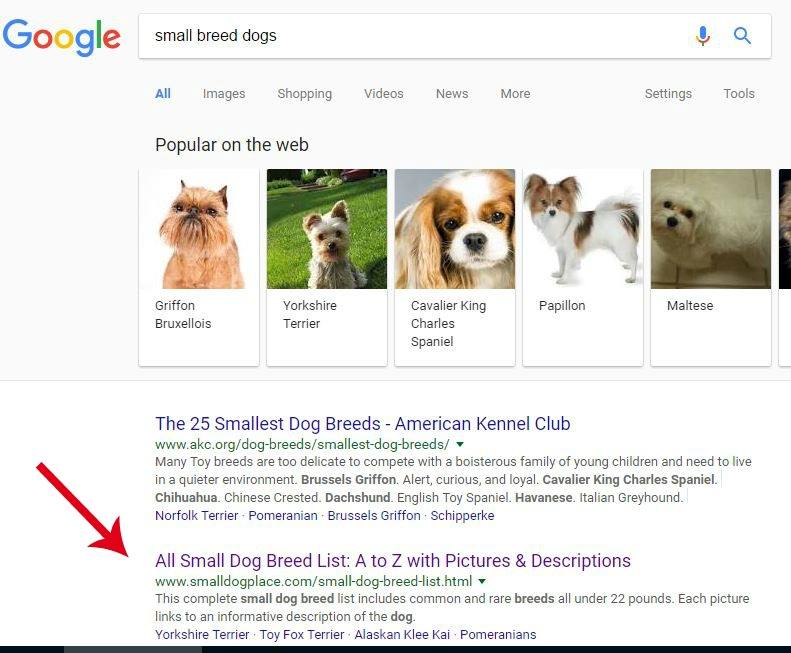 In summary, I'd just like to repeat that this Solo Build It Review is Not my way of trying to sell you anything.  You can click on any of the links and nothing will be traced back to this site. The links are for informational purposes only.
Rather, it is my attempt to right a wrong.  I do not believe that any individual or company should misguide others for the sheer purpose of making money.  
Maybe, too,  it's my horoscope sign, Libra, Scales of Justice, emerging.
Sometimes it isn't always easy to know when you are being misled until after the fact.  
I built this site with the purpose of providing accurate, excellent information about small dogs.  The site is monetized through Google Ads, Amazon ads, and other affiliate sites.
If you would like to advertise or sponsor this site, please reach me through my Contact Page. 

Does This Article Deserve Your Thumbs Up?
We always appreciate your support and encouragement.  Your thumbs up means so much to us.  Please like this article.
If you find this page or any page on Small Dog Place Helpful, or Useful in anyway, I'd love it if you would click the small heart found on the bottom right of each page.
You can also share or bookmark this page -- just click on the: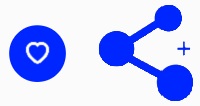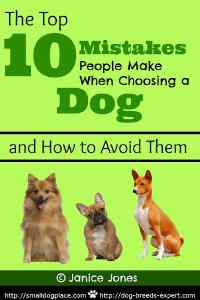 Free Monthly Newsletter
Sign Up for Our Free Newsletter and get our Free Gift to You.

my  E-book, The Top 10 Mistakes People Make When Choosing a Dog (and how to avoid them)