Best Dog Food:  What You Don't Know Can Harm Your Dog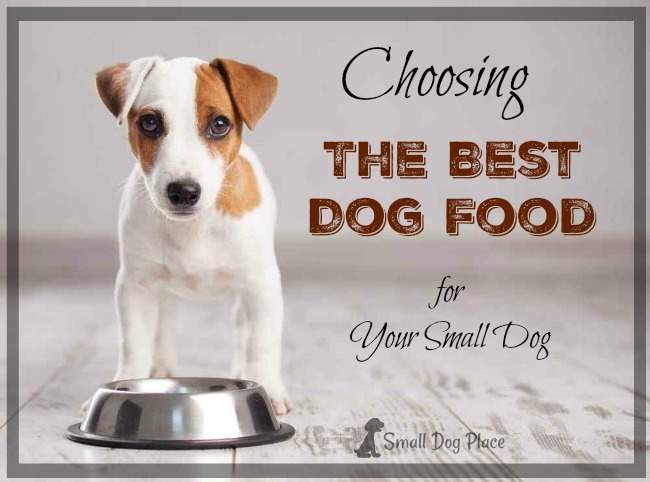 Feeding the best dog food you can afford goes a long way towards insuring your dog's health and it has added benefits to you such as fewer visits to the vet and your dog will enjoy a longer life.  But, finding that ideal food sometimes takes a little research.

Dog Food Labels can be misleading.  Words such as "Premium, Advanced, or Select," can imply the food is superior to other brands. 
But these labels can be completely wrong as we will show on the list of best dog foods below. Many of the foods that hold these titles are given a score of F, which if you ask any school student means: Failing. 

In case you want to avoid the explanations, you can access the list of Best Dog Foods now.    Otherwise, read on...

How we choose dog food

Any of these sound familiar? 
Well, we all have our moments, but choosing the best dog food should take some thought and deliberation on our part.

---
Dog food is not designed to be a one size fits all choice.  Every dog is unique and may have special needs that require a specific type of food due to allergies or health issues. 
Dog come in many sizes and shapes and their food intake differs accordingly.  Dog food for a Great Dane should be different from what you'd feed a Chihuahua. 
Life style and life stages all come into play when choosing a good diet. You wouldn't feed your human infant the same foods you enjoy as an adult.  The same is true of dogs. 
Each life stage has particular dietary requirements.  Adults, puppies, seniors, pregnant dames and nursing moms all have different needs and the choices you make for your dog should reflect this.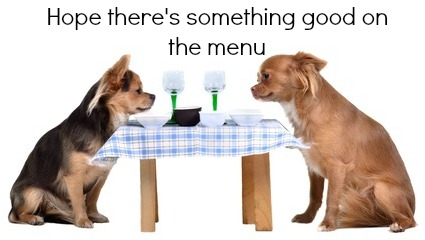 There are so many choices on the market today and new products are coming available constantly.   Older products are improved and some no longer available. 
The list below is based on the Dog food rating system written by Sarah Irick, a Great Dane owner, rescue worker, and engineer who wanted a way to evaluate dog foods so she could provide the best dog food for her pets. 
The list is not complete, but gives you a good starting point.  If your dog food is not listed, you can evaluate it yourself using the Dog Food Rating System

The Best Dog Food: Graded A+
Timberwolf Organics Lamb and Venison / Score 136  A+
Merrick Wilderness Blend / Score 127 A+
Solid Gold Bison / Score 123 A+
Dick Van Patten's Natural Balance Ultra-Premium / Score 122 A+
Nature's Variety Raw Instinct / Score 122 A+
Timberwolf Organics Wild and Natural
Eagle Pack Holistic / Score 119 A+
Wellness Just for Puppy / Score 117 A+
Authority Harvest Baked / Score 116 A+ 
Nature's Recipe Healthy Skin Venison and Rice / Score 116 A+
Chicken Soup Senior / Score 115 A+
Life's Abundance All Life Stage Food 114 A+

Eagle Pack Holistic Chicken / Score 114 A+
Innova Dog / Score 114 A+
Innova Evo / Score 114 A+
Natural Balance Duck and Potato / Score 114 A+
Dick Van Patten's Natural Balance Duck and Potato / Score 114 A+
Canidae / Score 112 A+ 
Kirkland Signature Chicken, Rice, and Vegetables / Score 110 A+
Wellness Super5 Mix Chicken / Score 110 A+
Wellness Super5 Mix Senior / Score 110 A +

Premium Edge Chicken, Rice and Vegetables Adult Dry / Score 109 A+
Blue Buffalo Basics Turkey & Potato Recipe for Puppies / Score 109 A+
Petcurean NOW Adult for Small Breed Dogs / Score 109A+

Kirkland Signature Puppy Chicken, Rice and Vegetable / Score 108 A+
Royal Canin Natural Blend Adult / Score 106 A+
Dick Van Patten's Natural Balance Venison & Brown Rice/Score 106 A+
Dick Van Patten's Duck and Potato / Score 106 A+
Blue Buffalo Chicken and Rice / Score 106 A+
Foundations / Score 106 A+
Taste of the Wild, Pacific Stream w/Smoked Salmon / Score 105 A+
4health Grain Free Beef and Potato Formula / Score 104 A+
ProPlan Natural Turkey & Barley / Score 103 A+
EaglePack Holistic / Score 102 A+
Flint River Senior /Score 101 A+
Grade A

Nature's Recipe / Score 100
Solid Gold / Score 99 A
Summit / Score 99 A
Diamond Large Breed 60+ Formula / Score 99 A
Royal Canin Dachshund 28 Formula / Score 97 A
Sensible Choice Chicken and Rice / Score 97 A
Wolfking Adult Dog (bison) by Solid Gold / Score 97 A
Nature's Select Chicken & Rice Puppy Growth Premium / Score 96 A
Nutro Natural Choice Chicken, Brown Rice and Oatmeal / Score 95 A

Eagle Pack Natural / Score 94 A
Pro Plan Sensitive Stomach / Score 94 A
Hund-n-Flocken Adult Dog (lamb) by Solid Gold / Score 93 A
Grade B

Nutro Max Adult / Score 93 B
Diamond Lamb Meal & Rice / Score 92 B
Flint River Ranch / Score 92 B (non-specific fat source)
Royal Canin Shih Tzu 24 / Score 89 B
Eukanuba Natural Lamb and Rice / Score 87 B
Nutrisource Lamb and Rice / Score 87 B
Nutro Natural Choice Puppy Wheat Free /Score 86 B
Grade C

Nutro Chicken, Rice, & Oatmeal / Score 85 C  (non-specific fat source) 
Nutro Natural choice Lamb and Rice / Score  85 C  
Diamond Performance / Score 85 C
Members Mark Chicken and Rice / Score 84 C
Eukanuba Adult / Score 81 C
Natra Nuggets Super Preimum Lamb Meal and Rice / Score 81 C
Pro Nature Puppy / Score 80 C
Eukanuba Puppy / Score 79 C
Grade D

Iams Lamb Meal & Rice Formula Premium / Score 73 D
Grade F

Science Diet for Large Breed Puppies / Score 69 F
Bil-Jac Select / Score 68 F
Pro Plan All Breed / Score  68 F
Diamond Maintenance / Score 64 F
Science Diet Advanced Protein Senior 7+ / Score 63 F
Purina Dog / Score 62 F    
Science Diet chicken adult maintenance / Score 45 F
Pedigree Complete Nutrition / Score 42 F
Pet Gold Adult with Lamb & Rice / Score 23 F
Purina Beneful / Score 17 F    
Purina Come-n-Get It / Score 16 F  
Pedigree Adult Complete / Score 14  F
Ol Roy / Score 9 F
Our Recommendations

Feed the Best Dog Food that your budget will allow.


Purchase your Dog Food from a retail pet store or online.  Avoid brands sold at your local Grocery or Supermarket.


When changing dog foods, gradually wean your dog off of your current food and onto the new food over the course of three or four days.


Do not let the number grades given for each food get you hung up.  It is likely if two people evaluate the food, you will get two different scores.

More Dog Food Articles to Explore
Does Your dog need an organic dog food?  Is organic foods better than the rest?  Find out.
Grain free is all the rage, but is it necessary to feed your dog a grain free food?
Does This Article Deserve Your Thumbs Up?
We always appreciate your support and encouragement.  Your thumbs up means so much to us.  Please like this article.
If you find this page or any page on Small Dog Place Helpful, or useful in anyway, I'd love it if you would click the small heart found on the bottom right of each page.
You can also share or bookmark this page -- just click on the: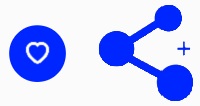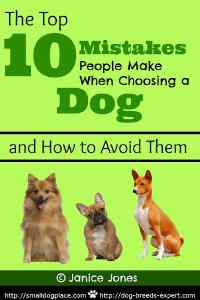 Free Monthly Newsletter
Sign Up for Our Free Newsletter and get our Free Gift to You.

my  E-book, The Top 10 Mistakes People Make When Choosing a Dog (and how to avoid them)