Orijen Puppy Food:  Review

Orijen Puppy food, manufactured in Alberta Canada uses only regionally available ingredients. 
The parent company, Champion Petfoods also makes the Acana Brand foods including Acana Puppy and Junior using the same ingredients but in different amounts. 
The company calls their foods BIOLOGICALLY APPROPRIATE™ and defines this term as a class of foods the mirror the meat and protein rich foods that dogs and cats are biologically adapted to eat. 
With a high percentage of protein to carbohydrates, this food will appeal to anyone looking for a grain free puppy food. 
The carbohydrates found in this food include red and green lentils and chickpeas, two low glycemic carbohydrates.  Low glycemic carbohydrates reduce blood glucose spikes and prevent increased fat storage.  This is especially important if your dog breed is prone towards obesity or diabetes.

The big difference between the Champion Petfoods brands, Orijen and Acana is cost and the percentages of protein and fat. 
Orijen Foods are higher in protein and fat and will cost more at the store.  Acana is slightly less rich, having a little lower ratio of protein to carbohydrates and is usually less expensive.  

Both types of foods are formulated to meet the nutritional needs of all life stages.  Claims such as this mean that this puppy food could be feed throughout the life of the dog.  Likewise, any of the adult  Orijen foods would also be appropriate for puppies, pregnant dams, and weaning puppies.
Beyond those differences, both foods score extremely well using our matrix.
Sylvia from Ontario, Canada, writes,
"A short while ago I inquired about the Royal Canin Mini Puppy food my dog Albus was started on. You rated it a Grade B food and suggested I stick with it until my puppy is a little older.
As training treats, we have been giving Albus Orijen Puppy food, and he seems to have acquired a taste for it. In fact, he doesn't want to eat the Royal Canin unless I moisten it a bit, and even then it's a struggle to get him to eat.
I don't see the Orijen on your list and was wondering what grade you would give it."
Sylvia, I believe you found a winner in this food.  Please read on.
Guaranteed Analysis

Ingredients List from Orijen Website

Boneless chicken*, chicken meal, chicken liver*, whole herring*, boneless turkey*, turkey meal, turkey liver*, whole eggs*, boneless walleye*, whole salmon*, chicken heart*, chicken cartilage*, herring meal, salmon meal, chicken liver oil, chicken fat, red lentils, green peas, green lentils, sun-cured alfalfa, yams*, pea fiber, chickpeas, pumpkin*, butternut squash*, spinach greens*, carrots*, Red Delicious apples*, Bartlett pears*, cranberries*, blueberries*, brown kelp, licorice root, angelica root, fenugreek, marigold flowers, sweet fennel, peppermint leaf, chamomile, dandelion, summer savory, rosemary, Enterococcus faecium fermentation product plus vitamins and minerals

Vitamin A supplement, vitamin D3 supplement, vitamin E Supplement, zinc proteinate

* FRESH AND PRESERVATIVE-FREE


Adequacy Statement

Orijen Puppy is formulated to meet the nutritional levels established by the AAFCO Dog food nutrient profiles for all life stages.
| Ingredient | Amount |
| --- | --- |
| Crude Protein (min.) | 38% |
| Crude Fat (min.) | 20% |
| Crude Fiber (max.) | 5% |
| Moisture (max) | 10% |
| Calcium (min./max.) | 1.3 / 1.6% |
| Phosphorus (min./max.) | 1 / 1.3% |
| Omega-6 (min.) | 3.0% |
| Omega-3 (min.) | 1.2% |
| DHA (min) | 0.6% |
| EPA (min.) | 0.3% |
| Carbohydrates (max.) | 20% |
| Ash (max.) | 8% |
| Glucosamine (min.) | 1500 mg/kg |
| Chondroitin (min.) | 1200 mg/kg |
Based on Sarah Irick's scale for evaluating dog foods, Orijen Puppy food got a very impressive score.

Our Analysis of Orijen Puppy Food

Beginning with a score of 100%,

This food lost no points, but added

+5 points for Organic meat sources
+8 for additional protein sources
+3 points because it contains fruit
+3 points because it contains vegetables
+2 points for having hormone free and antibiotic free animal sources
+1 pesticide free ingredients
+5 endorsed by numerous organizations
+3 Probiotics
+1 Contains Glucosamine and Chondroitin
A look at the ingredients does not tell the entire story but in this case, the list of ingredients is very impressive. 
Many items included in this product and all of the blends produced by the Champion Pet Food Company are unique and not found in most dog foods. 
The company boasts that their ingredients are of human grade quality, not an easy claim to make in the pet food industry.

Consider the inclusion of the following uncommon ingredients:
              BOTANICAL INCLUSIONS
•    Licorice root (500 mg/kg)
•    Angelica root (500mg/kg)
•    Fenugreek (350mg/kg)
•    Marigold flowers (350mg/kg)
•    Sweet fennel (350mg/kg)
•    Peppermint leaf (300 mg/kg)
•    Chamomile flowers (300 mg/kg)
•    Dandelion root (150mg/kg)
•    Summer savory (150mg/kg)  

These are the types of greens and roots that a dog might nibble on if given the opportunity. 
Many dog foods include an array of ingredients that help the digestive product.  You will see them listed as fiber, fillers, or ingredients with empty calories. 
Champion Petfoods include these digestive aids by utilizing natural ingredients that dogs may seek on their own if given the opportunity.

Chicory and Licorice Root provide fiber and improve digestion.  They also reduce insulin levels.

Angelica root and fenugreek provide the antioxidants and also support digestion.  Both of these additions also protect kidney function.

Dandelion root and chamomile flowers are two more ingredients that help with digestion.  Both provide essential oils that can help heal wounds and infections.

Peppermint and sweet funnel also calm the stomach by improving the flow of bile and gastric juices.  Food is only as good as it is able to be used by the body. These ingredients facility the uptake of nutrients so they can be used and not just passed through the digestive tract.

Marigold and rosemary are both rich in antioxidants and reduce blood sugar fluctuations.  

Brown kelp provides a wonderful array of minerals and essential elements.
Examining the Guaranteed Analysis of Orijen Puppy Food

The percentage of protein in a given food is not the actual amount of protein found in that food.  A calculation needs to be done to change it to a dry matter basis. Dry matter is what is left over after the moisture has been removed.

This food contains at least 42.2% protein.
Conclusions About Orijen Puppy Food

Based on the criteria used to evaluate this food, I can unequitable recommend it as a very high quality puppy food. The down side to this food is that it is not available worldwide.  
This brand is available in many countries including Canada, the United States and United Kingdom among others.  It is also available from specialty internet companies including Amazon. 

Would I use Orijen Puppy Food?

Yes and No.  I have tried this food on my dogs and it passed their taste test.  It is not, however, easily available where I am located and the cost is quite high.  Used as a training treat may be all that I can manage at this time.  As of this writing, this food costs approximately $5.25 per pound USD which is quite high for a dog food.

The other downside to using a very high quality premium food is that you must introduce it slowly.  Dogs that are eating less rich foods may have some major GI problems for a while.  Loose stools, frequent bowel movements, gas and occasional vomiting have been reported when switching foods.  

If cost and availability were no problem, I would definitely switch my dogs to this premium brand!

No one food is perfect for every dog.  While this is a high quality food for puppies, only the owner can be the ultimate judge. 
You will know whether a food is right for your dog if he loves to eat it, has regular stools of normal consistency, enjoys health and vigor and has a shiny coat and healthy skin.

Purchase Orijen Puppy Food Now

Orijen Puppy - 5lb

If you think you're dog would enjoy Orijen Puppy Food, click on the link or picture to the left to purchase the item directly from Amazon.

This site gets a tiny commission for all products purchased directly from Small Dog Place. 

This helps keep the site up and growing. 

We appreciate your help.

---
Disclaimer
The analysis of this and other dog food review pages represent the opinions of the author.  We must rely on the information obtained by the dog food manufacture on their website if we are unable to obtain the actual product.

We try to provide accurate information but we cannot guarantee completeness or accuracy or up-to-date nature.  We update regularly but not on a daily basis.  

We offer the information in good faith as a way to provide information to the reader.  It is up to each reader to decide if the food is right for their dog.  We do not endorse or suggest any brand as being right for all dogs.

---
Have a dog food you'd like us to review?  Be sure to provide the full name of the food, your dog's name and breed and the dog's approximate age.  Any additional information will help us do a more thorough review.
Does This Article Deserve Your Thumbs Up?
We always appreciate your support and encouragement.  Your thumbs up means so much to us.  Please like this article.
If you find this page or any page on Small Dog Place Helpful, or Useful in anyway, I'd love it if you would click the small heart found on the bottom right of each page.
You can also share or bookmark this page -- just click on the: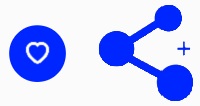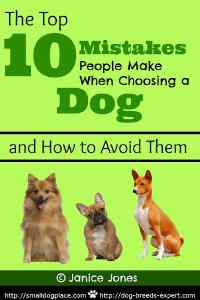 Free Monthly Newsletter
Sign Up for Our Free Newsletter and get our Free Gift to You.

my  E-book, The Top 10 Mistakes People Make When Choosing a Dog (and how to avoid them)