Contact Us

Hello and welcome to Small Dog Place.com!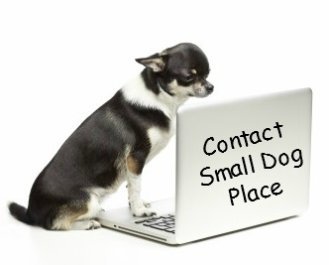 I'm so happy that you've visited my website and hope that you're enjoying it. This site is for everyone interested in or already loving a small breed dog and we want this to be your favorite spot on the web for all things, small dog!
Our goal is to make this site complete, accurate and up-to-date informational place that you will return to time and time again. 
We enjoy hearing from our visitors and appreciate any feedback, comments, concerns or questions you might have.  So, please feel free to share with me. 
Remember, there is a real person (and quite a few helpful canines) behind this site.

If you have any suggestions for:

Topics of interest

Articles you'd like us to cover on this site

Products or services  you'd like us to review

Helpful suggestions to make this site more user friendly

Errors you see on this page that you'd like to point out to us?

Anything else?

PLEASE feel free to let me know that too.

Please feel free to use the form below to contact me at any time.

Thanks for visiting Small Dog Place.com