The Best Food For Your Elderly Dog
The Best Food for Your Elderly Dog is a guest post by Farah Al-Khojai from Pet's Delight 

Choosing the best food for your elderly dog.
The aging process is a reality that (unfortunately) all beings have to face. You, your family members, and your dog(s) are going to go through it.
For everyone, the diet you consume as you age is going to evolve to reflect the changing needs of your body. Especially for dogs, their increasing age has a significant influence on their nutritional needs.
Dogs and Aging
Dogs have two distinct stages of aging - maturity, and senior - and their nutrition needs change during both of these stages.
Usually, the maturity phase occurs at the midpoint of your dog's life. During this time, the signs of aging will not yet be visible; however, it is still essential to provide them with the appropriate diet as this will assist them in preserving youthful energy and aid their body in combating the consequences of cell aging.
As your dog moves into the senior phase, the signs of aging are going to begin to show, and they will undoubtedly start to lose some of their youthful energy.
As they are running around less, they also might start to gain some extra weight — a surefire sign that you need to shift them to a uniquely formulated elderly dog food.

Selecting the Best Food for Your Elderly Dog
Below is a guide to help you choose the best food for your elderly dog.

1.     What is different about "elderly dog" foods?
These elderly dog foods are specially formulated for older canines to ensure they are consuming a complete and balanced diet that also targets their bodies changing needs.

Most commercial dog foods for elderly canines have:
Fewer calories
Increased fiber
Less protein
Added supplements (for example omega-3 fatty acids, joint supplements, and antioxidants)
Decreased levels of phosphorus and sodium
As the needs of elderly dogs are different to puppies, commercial dog food brands are continually researching and developing the appropriate meals.
If you have a senior dog, you need to be thinking mindfully about what you are feeding him. The best food for your elderly dog is not going to resemble the food he ate as a puppy.  He most likely needs different foods to what he was consuming as a puppy. 
2. When should my dog switch to eating "elderly dog" food?
For the most part, the answer to this question is dependent on the breed and health of your dog. This is because smaller dogs usually mature faster and then age slower; whereas those who belong to giant breeds are considered "elderly" at around five or six years old.
The point of switching to "elderly dog" food is to help your pet repair, and maintain their bodily functions. Additionally, these products will also ensure his metabolism is working correctly and that he isn't consuming too many extra calories.
Talking with your pet's vet will give you a better idea of the type of food and diet that is suggested for your dog. Depending on whether or not your dog is facing specific health issues, the diet he will consume will cater to these problems.
However, some older dogs can keep eating the same food they have always been consuming, just in smaller amounts.
For this reason, it is crucial to take your dog to regular veterinary exams and blood testing to ensure the commercial dog food you are buying is the appropriate one for them.
3. How do I ensure my elderly dog is consuming a balanced diet?
What does the best food for your elderly dog actually look like?
What does the best food for your elderly dog actually look like?  As your pet gets older, he will need a diet that is lower in calories and higher in fiber than when he was a puppy. His diet must continue to have an adequate amount of protein and fat.
Generally, it is suggested that an elderly dog consumes a diet with a fat level around 8 to 12%. Additionally, fiber levels need to be higher as an older dog is more likely to experience constipation issues.
Supplements such as fish oil gel-tabs, salmon oil, and other omega-3 fatty acids can be purchased to enhance your older dog's health further.
Throughout your dog's life, high-quality protein is vital to ensure your furry friend has healthy, strong muscle mass as well as vigorous organ and immune functions.
In addition to a balanced diet, your dog must also still be getting enough exercise, as this will help his metabolism, digestion, and appetite.
Furthermore, you can't overlook his water bowl! No matter their age, dogs need to have water available at all times. Otherwise, their digestion and appetite will be royally messed up.
4. What if he won't eat?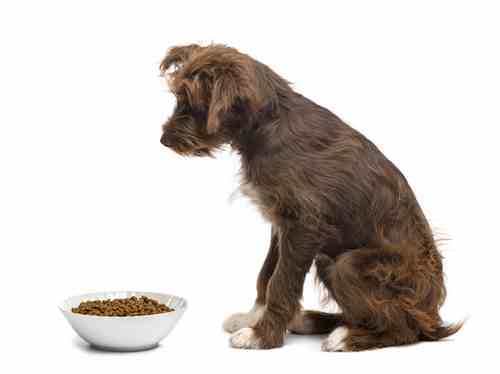 Loss of appetite is common in elderly dogs. Finding the best food for your elderly dog may be more challenging.
As your dog gets older and decreases the amount of daily activity, you may find him losing his appetite. One way to combat this issue is to vary the meals you are offering him (this may mean on a daily or several times a week basis).
Regularly Switching things up will keep him interested in the meals because we all know variety is the spice of life! This means that the best food for your elderly dog is going to change periodically over time.
Additionally, give your dog food that is at room temperature as this ensures the aroma of the dish is released and he can smell it coming.
Moreover, the older your dog gets, the more likely he or she will want to eat alone. Give him his bowl in a quiet spot in your home, away from the hustle and bustle of the rest of the family. You can then guarantee he will start tucking into his meal.
More Tips for Helping Your Elderly Dog to Eat and Stay Healthy 
1. Schedule regular dental checks.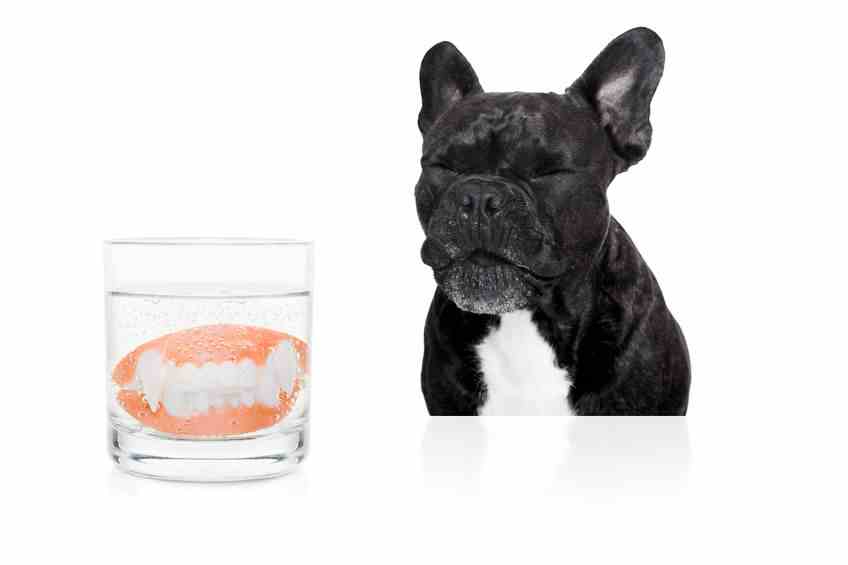 Even the best food for your elderly dog will not be helpful if your senior has dental problems preventing him from eating adequate amounts.
Just like you, it is essential that your dog gets regular dental checks throughout his life. Unfortunately, too many elderly dogs suffer from severe dental issues because the root of their problems was never addressed.

If your dog is having a hard time chewing and digesting his food, it may be due to dental disease or tooth pain. While feeding them, softer meals can be a short-term fix, make sure you take him to a certified veterinarian to get everything checked out thoroughly.
2. Watch your pet's weight.
Weight control is important at any age but is especially important as dogs age.
At all ages, you need to be careful that your dog is maintaining a healthy weight. However, when they are puppies, it is easier for them to remain at a healthy weight because they are so energetic. As your dog gets older, and his activity levels decrease, it is even more vital to keep an eye on his weight.

While your dog is (naturally) the cutest bundle of joy, you must resist feeding him treats all the time.
Also, keep meals an appropriate size (measuring out the kibble is highly recommended). Don't allow him to free-feed all day as well. Maintain a regular eating schedule (at least twice a day) to ensure he is satisfied but not overeating.
3. Be selective with the treats you provide.
Be selective with the treats you choose for your elderly dogs, some are more superior than others.
That being said, you can still give your dog treats every now and again. (After all, what is life without a treat?!) However, be selective regarding what you chose to feed him.

Just like for humans, fresh fruits and veggies can be enjoyed as a treat. The best way to get your dog excited about fruits and vegetables is to start feeding him these foods while he is still young.
As you probably already stock these in your fridge, available examples of healthy treats include apple slices (make sure to remove the seeds), blueberries, and mini carrots.
4. Buy your elderly dog a new bowl.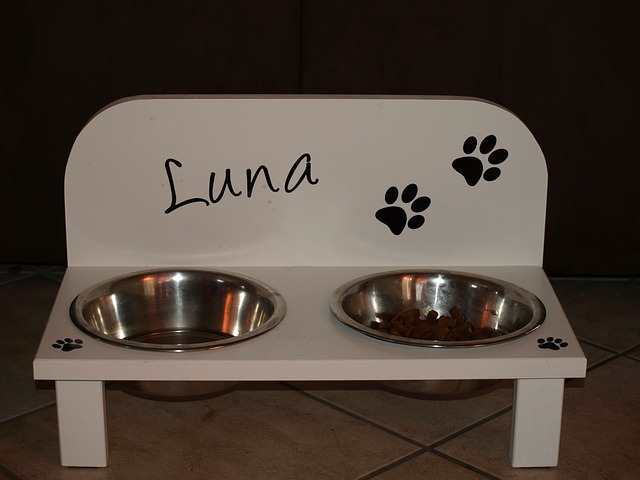 The best food for your elderly dog might be digested better if served in an elevated dog bowl.
As there are so many things you need to update throughout your dog's life, many owners neglect to purchase new food bowls.

Yet, once your dog gets older, there is a good chance he will need a bowl that is more accommodating. For example, if he has joint troubles, a raised bowl can lessen your dog's need to bend to eat. This will make a big difference in ensuring he is as comfortable as possible during mealtimes.
Additionally, don't forget to wash the bowls regularly — just as you do for your own plates.
5. Add a joint supplement to the food.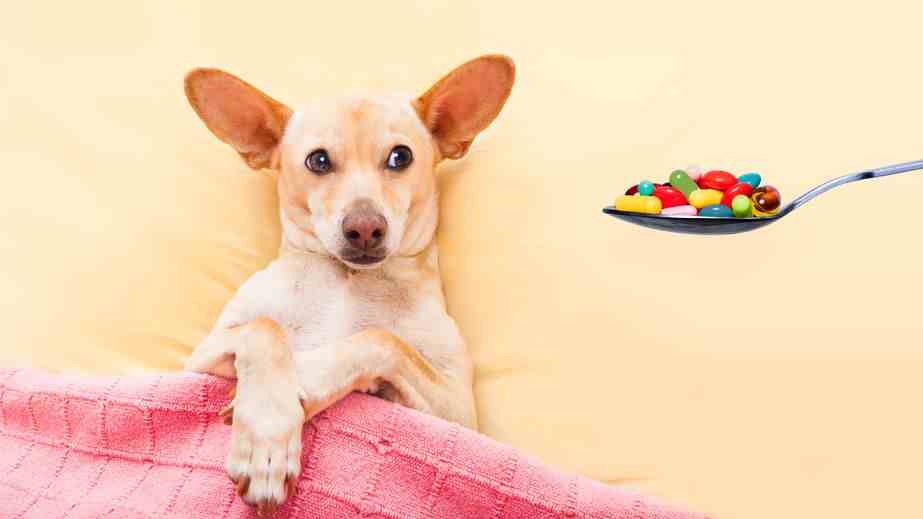 Specific supplements for seniors often augment the best food for your elderly dog.
Speaking of joint problems, many elderly dogs deal with some form of arthritis and pain. If this is the case, there is a good chance your vet has recommended a commercial pet food that is specially formulated to enhance joint health.

However, you may also consider adding a joint supplement to your dog's food, especially if he is over the age of seven.
When researching joint supplements, ensure the one you choose contains MSM, chondroitin, and glucosamine - a winning combination for healthy dog joints.
Some Final Words
As every dog is different, there is no way that one nutrition plan or commercial dog food brand can be the perfect one for all. Instead, take the time to discuss options with your vet and observe how your dog is behaving around meal times.
There is no doubt that you want to keep your pet as healthy as possible, for as long as possible. By following these tips, you will be seeing his tail wagging for a long time to come.
AUTHOR BIO
Farah Al-Khojai is the Managing Partner of Pet's Delight. A passionate entrepreneur, Farah holds a Bsc in Government from the London School of Economics. She is always on the lookout for new opportunities to develop and grow the pet and equestrian retail and wholesale market in the UAE and beyond, and is proud to be at the helm of the first and the largest pet care provider in the market representing world-class brands including Orijen, Applaws, Hunter, Savic, Flamingo, Ruffwear and Rogz.
If you enjoyed this page, I'd love it if you'd let me know.  Just click the button below.  Thank you.