Fromm Puppy Gold Food Review

The Fromm Puppy Gold food review was requested by  Connie  from Florida, U.S.A.  She wanted to know if this is a good food for her puppy.  We decided to investigate.

Before we look at the food, let's take a quick peek at the company that makes this food.  This company has been in existence for over a century and is located in Wisconsin, USA. 
They have two manufacturing plants in Wisconsin where all of their food products are produced.  All ingredients are sourced from within the United States.  The company is family owned and is now run by the fifth generation. 
Having complete control of the entire manufacturing process is a big plus for a business.  They are able to assure quality and safety much easier if everything is under one roof and the company has complete control of all operations.

A dog food is more than the sum of its ingredients.  Pet parents want to be sure that the food they serve their dogs is both safe and healthy.  Many manufactures in the pet food industry do not even own the plant where their food is made.

Fromm Puppy Gold Dry Food Ingredients

We obtained the following information from
Ingredients List

Duck, Chicken Meal, Chicken, Oatmeal, Pearled Barley, Menhaden Fish Meal, Brown Rice, Chicken Fat, Lamb, Potatoes, Dried Tomato Pomace, Dried Whole Egg, Salmon Oil, Cheese, Flaxseed, Brewers Dried Yeast, Alfalfa Meal, Carrots, Lettuce, Celery, Chicken Cartilage, Calcium Sulfate, Monocalcium Phosphate, Salt, Potassium Chloride, DL-Methionine, L-Tryptophan, Taurine, Chicory Root Extract, Yucca Schidigera Extract, Sodium Selenite, Sorbic Acid (Preservative), Vitamins, Minerals, Probiotics
Guaranteed Analysis

Crude Protein 27% Min
Crude Fat 18% Min
Crude Fiber 3.5% Max
Moisture 10%
Omega 3 Fatty Acids 0.6% MIN
Omega 6 Fatty Acids 2.6% Min
Adequacy Statement

Fromm Family Puppy Gold Food for Dogs is formulated to meet the nutritional levels established by the AAFCO Dog Food Nutrient Profiles for gestation/lactation and growth.
Caloric Content

3,973 kcal/kg            1,806 kcal/lb.           417 kcal/cup
---
Fromm Puppy Gold Food Review

We use Sarah Irick's Scale for our Initial Evaluations.
Analysis
Beginning with 100%
The food did not loose any points but added a few:

Added 3 Points:  Food Contains Probiotics
Added 3 Points:  Food includes Vegetables
Added 2 points:  Contains barley
Added 1 point:  Contains Oatmeal
Added 5 points:  Five different animal protein sources other than the first (This food contains six different animal protein sources)
Fromm Puppy Gold Food review gets a Score  of 114 A+
Examining the Guaranteed Analysis
Part of doing the Fromm Puppy Gold Food Review involves checking out the Guaranteed Analysis.  Often people want to know how much protein, fat, and carbohydrates are included in their favorite brand.  Looking at the Guaranteed Analysis is only the first step. 
To make the observation a little more accurate, we must convert the percentages in the guaranteed analysis to a Dry Matter Basis.  It is not exact because dog food manufacturers are only required to report minimum amounts of fats and protein and do not need to report carbohydrate quantities at all.
In the case of Fromm Puppy Gold Dry food, the company provides all of these figures on their website.
Dry Matter Basis for Fromm Puppy Gold Dry Food:
Protein:  30.64%
Fats:  19.87%
Fiber 3.87%
Ash:  7.23%
Carbohydrates:  38.38
Protein
It is to be expected that puppy food would contain additional protein.  This is important for building strong muscles and bones. 
Lactating mothers also benefit from a puppy food diet because their body's stores of essential nutrients are depleted after several weeks of nursing a litter.
Calcium Phosphorus Ratio

Another important consideration when evaluating a dog food for puppies is the Calcium to Phosphorus Ratio.  According to Drs. Foster and Smith, it is important that the proper ratio be fed.  Sometimes this involves adding additional minerals to balance the ratio.  A 1.2 part calcium to 1 part phosphorus is an ideal ratio.
This food contains 1.47% Calcium to 1.14% Phosphorus on a dry matter basis.  This is a good amount and does not need to be as high when feeding an adult.
Examination of the First Seven Ingredients: 
Fromm Puppy Gold Food Review

Ingredients are listed by weight with the first ingredient weighing the most.  Here are the first seven ingredients which are normally the most important ones.
Duck is the first ingredient.  There is much water weight in whole fresh protein sources so once the moisture is removed, the actual amount of protein is considerably less
Chicken Meal is the second ingredient.  The meal is what is left after moisture has been eliminated.  This would be a dense protein component.  It is considered a quality ingredient because it names a known source and is included in meal form.  Steer clear of any foods that list animal meal as a protein source.  Animal meals can include just about anything from any type of animal.  I'll leave that up to your imagination. 
Chicken is the third ingredient.  Like the whole duck, whole children is moisture heavy so once the moisture is removed, there is less chicken protein in the food.
Oatmeal is the four ingredient.  Considered to be a high-quality carbohydrate, many premium pet food manufacturers will include oatmeal instead of other grains such as corn. Oatmeal is an excellent source of protein and soluble fiber.
Pearled Barley:  This ingredient is another good source of protein and also a slow burning carbohydrate source that helps keep blood sugar levels under control.  It is one of those ingredients that provides the dog with a "full" feeling for longer periods of time.
Menhaden Fish Meal:  Here is another good source of amino acids and is highly digestible.  Fish contains omega fatty acids which help keep skin and coat healthy.
Conclusions for the Fromm Puppy Gold Food Review

After completing the Fromm Puppy Gold Food Review, I have determined that this is a high-quality product.  Not only does it score an 114 or A+, but it also rates high for other factors that are not included on the rating scale. 
Cost and Availability:  This food appears to be available throughout the United States at pet specialty store and online.  Fromm products are also distributed in Canada, Denmark, Germany, Hong Kong, Macau, Singapore and the UK.
Disclaimer
The analysis of this and other dog food review pages represents the opinions of the author.  We must rely on the information obtained by the dog food manufacturer on their website and often this is incomplete at best. 
The field of canine nutrition is very complicated and each dog has his or her own unique nutritional needs.  There will never be one perfect dog food for your dog.
We try to provide accurate information but cannot guarantee up-to-date material.  Nor can we guarantee completeness or accuracy.  We update on a regular basis but not on a daily one.
We offer the information in good faith and as a way to provide information to the reader.  It is up to each reader to decide if the food is right for their dog.  We do not endorse or suggest any brand as being perfect for any one dog. For more information, we suggest that you contact your local veterinarian.
---
Does This Article Deserve Your Thumbs Up?
We always appreciate your support and encouragement.  Your thumbs up means so much to us.  Please like this article.
If you find this page or any page on Small Dog Place Helpful, or Useful in anyway, I'd love it if you would click the small heart found on the bottom right of each page.
You can also share or bookmark this page -- just click on the: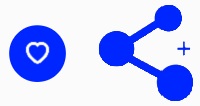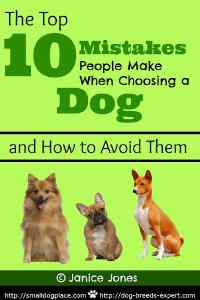 Free Monthly Newsletter
Sign Up for Our Free Newsletter and get our Free Gift to You.

my  E-book, The Top 10 Mistakes People Make When Choosing a Dog (and how to avoid them)