How to Read Dog Food Labels

If you know how to read dog food labels, you are one step farther towards providing the best commercial diet for your small breed dog.
I am one of those people who pour over human food labels hoping to decipher just what it is that I'm eating so naturally I also want to know what my dogs are eating too. 
Sounds easy, doesn't it?  Sadly, I found that the job of finding the perfect food might take me a life time of full time effort which I surely do not have. 
Still, I knew that my dogs would be happier and healthier if I could provide a high quality diet that was easy to serve and also affordable, so I began looking into what dog food manufacturers place on their labels. 
In this article I will be looking at commercial kibble or the dry food we purchase for our dogs.
Before we get started, you should know that AAFCO stands for Association of American Feed Control Officials. This organization sets the nutritional standards for pet foods sold in the United States.

There are at least eight areas of the dog food label you should examine when making a choice. 

Guaranteed Analysis

This is where you will find the minimum amounts of protein and fat and the maximum amounts of moisture and fiber. 
But this is where it gets tricky, especially if you want to compare one type of food to another such as a kibble and a canned food.  The protein and fat levels are listed on the label in an "as-is" basis which includes water. 
Each dog food can have a different level of moisture which would affect how much of the nutrient is in the food on a dry-weight basis.  The comparison of these two dog food labels requires a little math:
Locate the % of the nutrient such as protein on the label
Locate the % of moisture on the label
Subtract the % of moisture from 100 to get the % of dry
Divide the number from number 1 by the number in 3 and multiple by 100
Example:  Bag of Dry Kibble For Puppies
Crude Protein    27%
Crude Fat            16.0%
Crud Fiber           4.0%
Moisture             10%
In this example, I subtract 10% from 100 to get 90% dry.  I divide 27 by 90 and multiple by 100 to get 30% protein on a dry basis. The AAFCO or American Association of Feed Control Officials sets the guidelines for the type and amount of nutrients dogs need. 
For adult dogs, foods should contain no less than 18% protein and for puppies the food should have a minimum of 22 percent protein.  In the case above, the amount of 30% is clearly higher than the minimum requirements.
The Nutritional Adequacy Statement (AAFCO Statement)


This statement shows the method of testing used to determine the nutritional adequacy of a pet food.  It shows that the food provides complete and balanced nutrition for each specific life stage such as puppy, pregnant, adults, seniors, etc.  that it is intended for. 
Alternately, the statement might say that it is nutritionally adequate for all life stages.  If you cannot find this statement, chances are that the food is not nutritionally complete. Here are a couple of examples to look for on the label:
This product is formulated to meet the nutritional levels established by the AAFCO Dog Food Nutrient Profiles


Animal feeding tests using AAFCO procedures substantiate that XXX provides complete and balanced nutrition.
Ingredient List

INGREDIENTS LIST
Deboned Lamb, Oatmeal, Whole Ground Brown Rice, Whole Ground Barley, Chicken Meal, Turkey Meal, Rice Bran, Tomato Pomace (source of Lycopene), Peas, Chicken Fat (preserved with Mixed Tocopherols), Natural Chicken Flavor, Sunflower Oil (source of Omega 6 Fatty Acids), Whole Potatoes, Flaxseed (source of Omega 3 and 6 Fatty Acids), Alfalfa Meal, Whole Carrots, Whole Sweet Potatoes, Blueberries, Cranberries, Apples, Blackberries, Pomegranate, Spinach, Pumpkin, Barley Grass, Dried Parsley, Garlic, Dried Kelp, Yucca Schidigera Extract, L-Carnitine, L-Lysine, Glucosamine Hydrochloride, Turmeric, Dried Chicory Root, Oil of Rosemary, Beta Carotene, Vitamin A Supplement, Thiamine Mononitrate (Vitamin B1), Riboflavin (Vitamin B2), Niacin (Vitamin B3), d-Calcium Pantothenate (Vitamin B5), Pyridoxine Hydrochloride (Vitamin B6), Biotin (Vitamin B7), Folic Acid (Vitamin B9), Vitamin B12 Supplement, Calcium Ascorbate (source of Vitamin C), Vitamin D3 Supplement, Vitamin E Supplement, Iron Amino Acid Chelate, Zinc Amino Acid Chelate, Manganese Amino Acid Chelate, Copper Amino Acid Chelate, Choline Chloride, Sodium Selenite, Calcium Iodate, Salt, Caramel, Calcium Carbonate, Potassium Chloride, Dried Yeast (source of Saccharomyces cerevisiae), Dried Lactobacillus acidophilus fermentation product, Dried Bacillus subtilis fermentation product, Dried Enterococcus faecium fermentation product.

As is the case with human food, dog food manufactures are required to list the ingredients in descending order by amount on a dry weight basis and must list every ingredient.
Again, this can be tricky and dog food manufactures have ways to get around this requirement, thus making their foods look better and more nutritious as stated on their dog food label. 
For example, if the main ingredient in a dog food was corn, the manufacturer could list the corn as corn flour, corn germ meal, corn bran and corn middlings.  If chicken is also part of the food, the manufacturer can then list chicken or even chicken byproducts as the first ingredient. 
Better quality foods will have at least two animal protein sources listed in the first few ingredients.
To make matters more confusing, food manufactures have their own vocabulary. Here are a few commonly used terms on dog food labels:
Animal byproduct meal:  Any part of the rendered animal and in this case, it could be any kind of animal, that does not fit into another definition but it cannot contain hair, horns, hoofs, hide, manure or intestinal content. 
Byproducts:  Refers to any non-human grade protein obtained from the animal carcass.  Use your imagination. Actually by-products are not necessarily all bad. Before we domesticated dogs they killed and ate the whole animal.   But in a high-quality dog food, the main protein source should be the real thing, not the stuff that gets thrown away when food is processed for human consumption.
Meat:  This is a little easier to understand.  It is the clean flesh of the slaughtered mammals such as cattle, swine, sheet or goat that comes from the muscle, tongue, diaphragm, heart or esophagus
Meat Meal:  This refers to the rendered meal made from animal tissues.  It cannot contain blood, hair, hoofs, horns, hide trimmings, manure or intestinal content and cannot contain more than 14% indigestible materials. Meat meal may not sound terribly appetizing to humans but it can contain more minerals than meat.
Meat byproducts:  This is the fresh, non-rendered clean parts of the slaughtered animal.  There is no meat, but it does contain lungs, spleens, kidneys, brains, lovers, blood, bones, fat, stomachs and intestines.  It cannot contain hair, horns, teeth, or hoofs.
Meat and Bone Meal:  This is similar to meat meal, but can also contain bone.
Poultry or chicken or turkey byproduct meal:  This is the ground, rendered clean parts of the carcass of poultry or if chicken is used exclusively it is made entirely of chicken.  It can include necks, feet, undeveloped eggs and intestines.  It cannot contain beaks or feathers.
Poultry, chicken or turkey byproducts:  This contains all non-rendered parts of the poultry, chicken or turkey but cannot contain feces or foreign matter.
Product Names

Here are a few more definitions to help you understand the dog food label.  Some manufactures are using terms such as premium, super premium, ultra-premium, holistic or even gourmet. 
There are no guidelines for using these labels and so consumers should know that these so called premium or gourmet foods are no different or have any higher quality of ingredients than any other brands of dog foods.  This is simply a marketing ploy. 
If a food says it is organic on the dog food label, it must be certified as organic by the USDA and produced and processed without chemical pesticides, synthetic fertilizers, hormones and antibiotics. 
If the food is stated as being natural, it is free of food coloring and chemical additives.
There is also what the AAFCO calls the 95% rule.  At least 95% of the product must be the named ingredient, not counting water and "condiments."
If the product name lists one ingredient, such as chicken dog food, then 95% of the total weight of the food must be chicken. 
If there is a combination such as chicken and brown rice formula the combination of ingredients must equal 95% of the total weight.
Feeding Guidelines

These guidelines on the dog food label tell the dog owner how much to feed based on their pet's body weight.  One difference between a high quality and a low quality food is the digestibility of the food. 
This is the amount of the ingredients in the food that the animal can break down and absorb.  The dog can use a more highly digestible food and so will need less of it to get the same nutritional value. 
A diet of less digestible food requires that the animal eat more of it per day to assure they are getting the same nutrition. 
Sometimes you will discover that a higher priced food is actually cheaper in the long run because the dog requires less of it.  And, lest I say, what goes in must come out, so higher priced food also tend to produce less feces for later clean up.
Net Weight

The package should state the net weight and this requirement is strictly regulated by the U.S. Fair Packaging and Labeling Act.  It tells you the weight of the product and is especially important towards helping you understand what you are paying for when comparing products.

Manufactures play plenty of tricks such as adding air to the product to fill a bigger bag with less dog food, so be sure to compare the net weight stated on the dog food label when comparing product pricing. 
These weights can change over time, so it is important to know how much food you are actually buying. There seems to be a trend in recent years to purchase smaller and smaller bags of the foods. 
Manufacturer's Information

Pet food labels must include the manufacturer's name and address and preferably a telephone number.  Many nowadays also provide a website and even an email address. 
Many products on the shelves are not actually made by the brand or company selling the product.  The "manufactured by..." statement on the dog food label will let you know who is actually making the food and who you should be researching. 
If you live in the United States of America, you should be purchasing food manufactured in the USA.  Furthermore, the ingredients that go into your dog food should also be produced in the USA. 
You may also want to avoid manufacturers involved in any recall, although this is not always possible.

Expiration Date

Finally, it is always a good idea to look at the expiration date.  Most dry foods have expiration dates approximately one year after the food is manufactured. 
The date does not tell you if the ingredients were stored improperly before being manufactured into a dog food. 
Even after manufactured, the nutritional content may not be at its premium if stored in warm, humid environment.  The date does tell you when it was manufactured and then you be the judge.
Does This Article Deserve Your Thumbs Up?
We always appreciate your support and encouragement.  Your thumbs up means so much to us.  Please like this article.
If you find this page or any page on Small Dog Place Helpful, or useful in anyway, I'd love it if you would click the small heart found on the bottom right of each page.
You can also share or bookmark this page -- just click on the: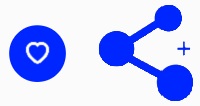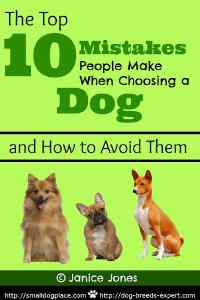 Free Monthly Newsletter
Sign Up for Our Free Newsletter and get our Free Gift to You.

my  E-book, The Top 10 Mistakes People Make When Choosing a Dog (and how to avoid them)