Bella (Isabella) My Shih Tzu Dog
by Sue Carlile
(Colorado Springs, CO USA)
We had a Shih named Emy who died of pancreatitis at the age of 5 yrs. We got Bella when she was 4 months old.

We chose her, because Emy was sweet, pleasant, loving, a great companion and funny.

You simply could not ask for a better small dog to love and appreciate.

Better yet, Shih Tzu dogs do not shed. We kept Emy in a Lamb cut and also Bella.

They draw so much loving attention from everyone when you take them out.

Everyone wants to touch and pet them, and the Shih Tzu dogs eat it up. They love being the center of attention!

They display such sweet feelings. Bella is very intelligent and is still easy to train at age 4 yrs.
Join in and write your own page! It's easy to do. How? Simply click here to return to Your Shih Tzu.
Grab Our Free Ezine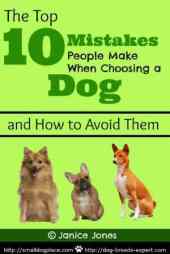 Your Free Bonus for Subscribing.
Get my free email newsletter and take a look at my downloadable ebook, The Top Ten Mistakes People Make When Choosing a Dog (and how to avoid them).
Signing up for my newsletter means you'll never miss any news or valuable information from this site.
Newsletters come out about once per month unless I have something important to bring to your attention.  Happy Reading.