Your Canine First Aid Kit:  It Could Save a Life

Canine First Aid Kit   By Janice Jones   |Last Updated 07-29-2021
Do you need a canine first aid kit?  If you own a dog, then the answer is a resounding Yes.  Things happen, often through no fault of your own and you want to be prepared for any emergency. 
A fully stocked first aid kit will help put your mind at ease knowing that you can handle minor as well as major emergencies.  Adding a few basic medications also helps keep you prepared for minor medical issues that are sure to arise from time to time.
Luckily, stocking a canine first aid kit for your canine child is much the same as stocking a first aid kit for yourself with a few exceptions.  It does not need to be fancy or costly and can be something you can put together from items that you may already have in your home.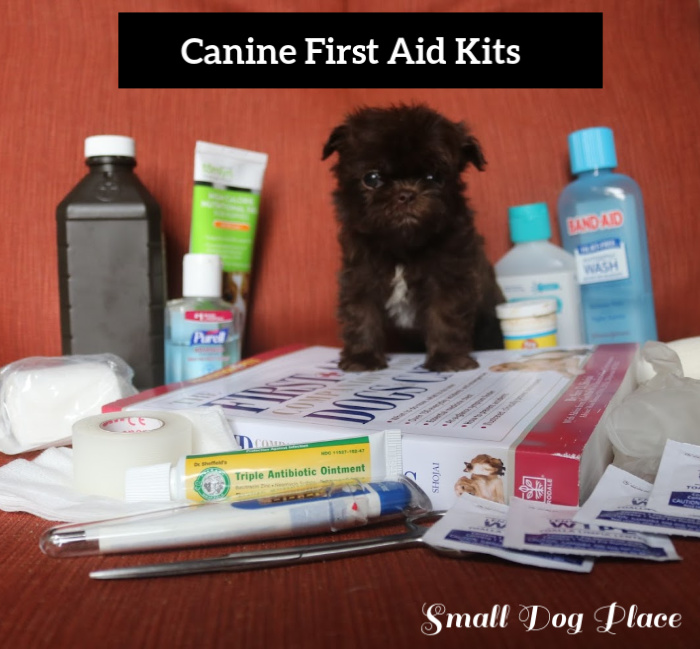 Homemade Canine First Aid Kit (Puppy Not Included)
The key to a well-stocked canine first aid kit is that it will be easily available and well organized so you will not spend valuable time searching for the needed item. 
Having a complete first aid kit at home is the first step, but you may want to consider where and how the dog travels.
If you take your dog on car rides, a smaller version of the kit should be kept in your car. 
Do you walk your dog? 
Chances are that you might appreciate having a portable kit that fits into a backpack or purse even if the walk is short.

Your Options for a Canine First Aid Kit

There are two options for first aid kits for dogs.  The first and easiest is to purchase a kit from the store or internet and then add items if needed.  

Purchase a Ready Made First Aid Kit
If you do decide to purchase a ready made kit, you can get a reasonably priced one on Amazon with enough supplies to cover most emergencies.

---
More Ideas for a Canine First Aid Kit
Make Your Own Canine First Aid Kit
The second option is to start from scratch, purchasing items from a store.  To make your own, you will need a suitable container to keep all your supplies organized and neat.
A small toolbox works well as well as a fishing tackle box.  You can also use a cardboard box or a plastic tote.  If you decide to use a cardboard box, you might want to line it or cover it in contact paper to help it last longer. 
Since you will be adding liquid items such as hydrogen peroxide that can spill, you will want to make sure that your container can be easily cleaned.
Another option is to use a makeup bag that is large enough to add your supplies.
The key is to find something that is easy to grab and move.  If you keep all your supplies in a kitchen drawer, for example, they will not be as portable and you will be finding yourself grabbing items, one at a time.  To keep the canine first aid kit organized,
I like to place like items in small sandwich or snack bags.  An entire travel first aid kit for walks or car rides fit nicely in a gallon size bags that you can reseal. 
Keep one of these in your car for emergencies, canine or human and another one by the door for your daily walks.

Ideal Containers for a Homemade First Aid Kit
Small Plastic tool box
Fishing Tackle Box
Makeup Bag
Small Tote Bag
Cardboard Box covered in plastic
Large Gallon size Ziplock Storage Bags
Child's School Pencil box
Stock Your Canine First Aid Kit

Basic First Aid Supplies

Cotton balls for applying antiseptic solutions to cuts and wiping debris from eye
Gauze pads of different sizes to help stop bleeding and to use when applying a bandage over a wound
Adhesive tape as well as self-stick bandage material such as Vet wraps to apply over wound dressings. 

Vetwrap is stretchy and sticks to itself.  Use this to cover and keep gauze pads in one place.  Do not wrap too tightly. See below for some ideas

Antiseptic solution or hydrogen peroxide to clean wounds

Scissors for cutting tape, bandages and for removing hair around the injured area

Tweezers or hemostat for removing ticks, thorns or other foreign objects.   

Flashlight or pocket light to help see clearly .  Pocket lights are especially good if you need to check eyes. 

Magnifying glass, if cut or injury is small

Roll gauze to make a temporary muzzle if needed or a purchased muzzle.  Even the sweetest dogs can become aggressive if hurt.
Cold pack

Small Blanket
Sterile gloves to protect yourself and the dog
First Aid guide (See below, these are both excellent guides)

Telephone Numbers:  Your Veterinary Clinic
Telephone Numbers:  Emergency Vet Hospital in Your area
Telephone Number:  Animal Poison Control Center:
    888-4ANI-HELP (888-426-4435)
    (there may be a fee for this call)
Here are some low cost items you can place in your home-made kit.
Vet Wrap  Self Adherent Cohesive Bandage
Vet Wrap Comes in several sizes and a variety of colors.  It is easy to use, just wrap around an injury.  It self seals, no need for bandage tape, and it's lightweight and waterproof.  You can use it on your dog or on people.
---
Waterproof Stainless Steel USB Mini Torch Medical Pocket Flashlight Pen
This pocket pen light is rechargeable and very economical.  A great pocket pen light is necessary for checking pupils and for putting more light on an injury.  At this price, you may want to purchase several, one for your first aid kit and one to keep with you in your purse or backpack.
---
Sterile Gauze Pads, 4-Inch x 4-Inch 12 Ply, 
Here are enough gauze pads for your furbaby & your family's first aid kit.
---
Chlorhexidine Wipes 
If you don't want to mess with a liquid, try these wipes. They are easy, quick and much less messy especially when you are dealing with an emergency.
---
Kwik Stop Styptic Solution
If you clip your dog's nails, you will always want to have a small container of Kwik Stop Styptic power on hand just in case you cut the nails just a little too close.  This product stops the blood immediately and is a must have.
Guide Books
Here are a couple of great guides in case you haven't taken a first aid course in a while.  Even if you have taking first aid, a readily available handbook is a must have.  You don't want to trust your memory when you are under the stress of an emergency.  Click on the book to check out the price on Amazon.
Additional Supplies for Portable Canine First Aid Kits:  When You're Out and About

Bottled water, collapsible dog bowl for travel kits
Extra slip collar leash
Pet waste baggies
High calorie source such as Nutri-cal

Other Useful Dog Supplies

Here are a few additional items to have on hand.  They don't need to go in your first aid kit that you carry when away from home, but they can prove invaluable for everyday and if problems should occur.
 Syringe or eyedropper to help administer liquid medicine

 Rectal thermometer and white petroleum jelly (Vaseline) for taking temperatures.  The normal temperature for a dog is 101-102.
Heating Pad with a non-shut off control.  Keep it on a low setting.
Blankets or Towels large enough to wrap or cover your pet or use as a stretcher
Small towels to help stop bleeding if profuse
Bathroom scale to keep accurate weights on your dog

Helpful Medicines

High sugar solution such as Karo Syrup or Nutri-cal to treat hypoglycemia
Sterile Eye Wash solution for clean eyes
Antibiotic ointment such as Neosporin
Hydro-cortisone cream to reduce itching
Hydrogen peroxide (3%) To induce vomiting and clean blood from a wound.
Always contact your veterinarian or local poison control center before inducing vomiting or treating an animal for poison
Children's Benadryl
Children or Low dose adult aspirin  (Never give Tylenol)
Pepto Bismol can be given for upset stomach at the rate of 1 teaspoon per 20 pounds.  Always determine what is causing the upset
Imodium A-D can be used to treat diarrhea.  Check with your vet for dosage for your dog.  Do not use until you have determined the reason for the diarrhea.

If you would like to use human medicines for your dog, please check out this page that includes dosages.

Does This Article Deserve Your Thumbs Up?
We always appreciate your support and encouragement.  Your thumbs up means so much to us.  Please like this article.
If you find this page or any page on Small Dog Place Helpful, or useful in anyway, I'd love it if you would click the small heart found on the bottom right of each page.
You can also share or bookmark this page -- just click on the: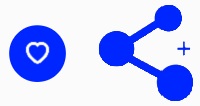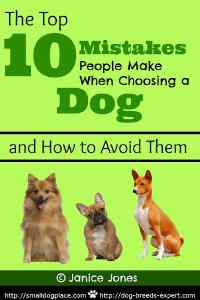 Free Monthly Newsletter
Sign Up for Our Free Newsletter and get our Free Gift to You.

my  E-book, The Top 10 Mistakes People Make When Choosing a Dog (and how to avoid them)