Top 3 Dog Carriers and Travel Products
Dog Carriers   By Emma Williams   |Published January 1, 2020
Is that long overdue vacation looming in that not so distant future, or maybe it's as simple as a yearly veterinary visit? As pet owners, every day we leave the house with our dog, we are faced with that nagging question of how to transport our favorite little canine. 
Do they ride or must they walk?  For many carrying a tiny dog means finding the perfect carrier that is both roomy for our friend but comfortable for us too. 
So, how do you choose a travel carrier for your pooch and not get lost in the variety of offers? Here we'll look at the three best dog carriers for travel with your pet.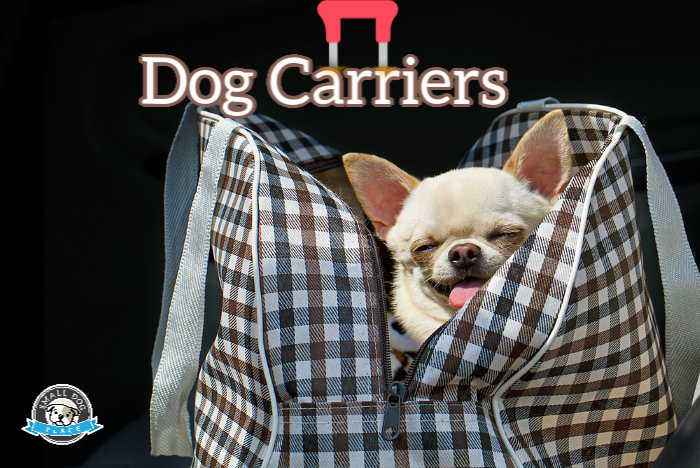 Dog Carriers
What are the qualities of a good pet carrier?
First of all, we'd like to state the qualities of a suitable and comfortable carrier. Firstly, it's important to remember that the dog should not perceive this device as a prison for itself. This place is intended for the comfort and relaxation of the animal during transportation.
The carrying case should be comfortable, soft, and sufficiently soundproof so that the pet experiences as little stress and fear as possible. To make the pet feel soft and warm, you should cover the bottom with a blanket. If the size allows, you can fix a bowl and your dog's favorite toys inside.
Don't forget about your comfort too. Therefore, a carrier should be solid but light. Look for a carrier with firm handles and ease of carrying in general.
Tree Top Dog Carriers & Travel Products
We reviewed dozens of products and concluded that these are the three best dog carriers to consider in 2020.
1. The Prefer Pets Backpack Pet Carrier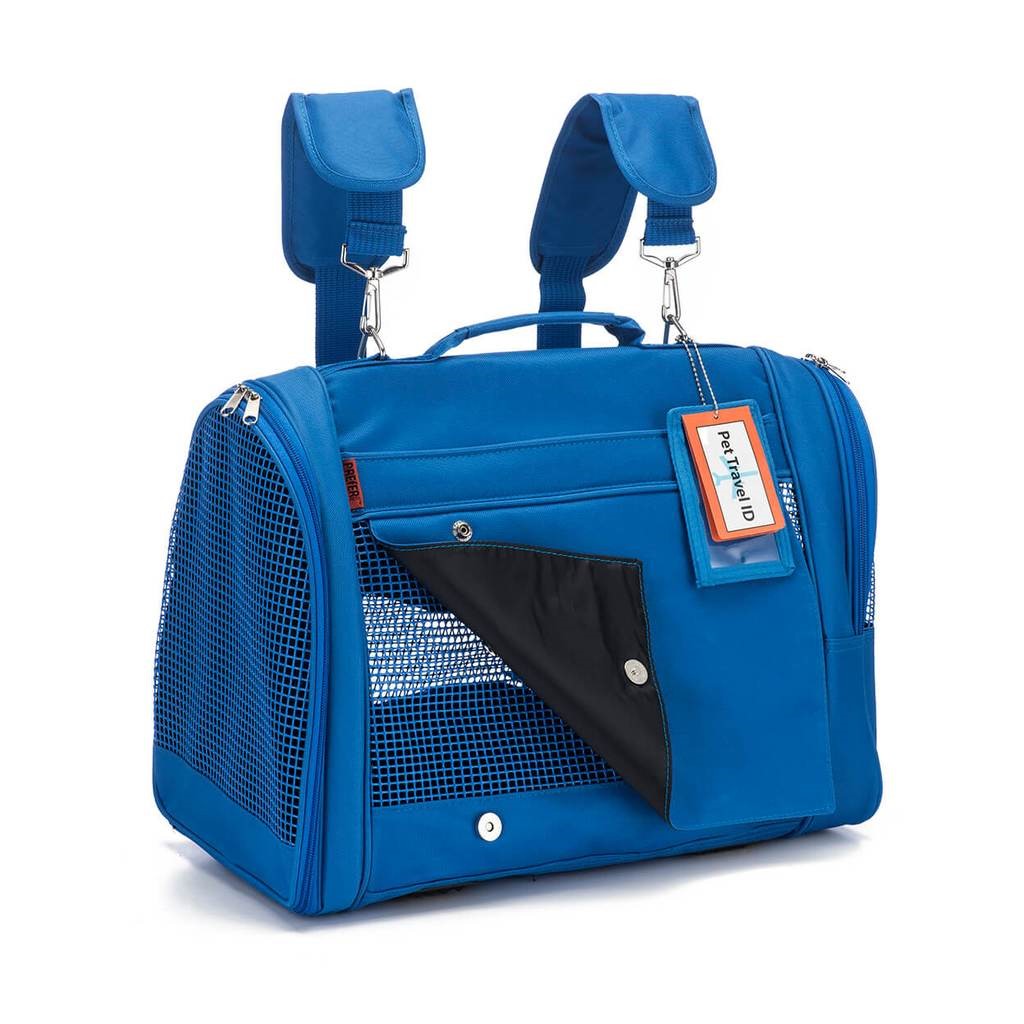 Prefer Pets Backpack Pet Carrier
The Prefer Pets Backpack Pet Dog Carry Bag is one of the lightest carriers on the market; it weighs only 3 pounds. Nevertheless, you can be sure that this pet bag promotes the comfortable and safe carrying of dogs and cats up to 20 pounds or 9 kg.

At the same time, this model is multifunctional, since it can be used not only for car travel but also for manual transfer of an animal, for example, in a hike or walk in the park. The bag can be used as a backpack. You can use it as a hand or shoulder carry too. The pack is approved for air travel, that is, even foreign trips won`t prevent you from enjoying the best moments with your best friend. 
The model is available in two colors - black and blue, and in only one size. It measures 15 x 10 x 12 inches. The design provides for two fully reclining zipper entries on both sides.
The straps of the belt are transformed into a shoulder strap, offering a choice of the transfer method. The bag itself distributes the weight of the pet well and folds easily, taking up little storage space.

For the convenience of the pet, the carrier has ventilation windows on 4 sides, covered with a durable mesh. They provide ventilation and excellent visibility. On the one side, there is a special cover to hide the dog from prying eyes or noise and reduce stress from unfamiliar places.
At the bottom of the bag, there is a removable soft mat made of durable water-repellent material. It provides protection in case of an unexpected mess, is easy to remove and wash.
Outside the carrier, we see a place for an individual animal ID tag.

Speaking about the shortcomings, we note the absence of any pockets for all sorts of things like a treat, leash, etc. Also, your dog doesn't have a place for a bowl inside. Otherwise, the model is perfect and very affordable - only $55.
2. The 360 Pet Carrier & Car Seat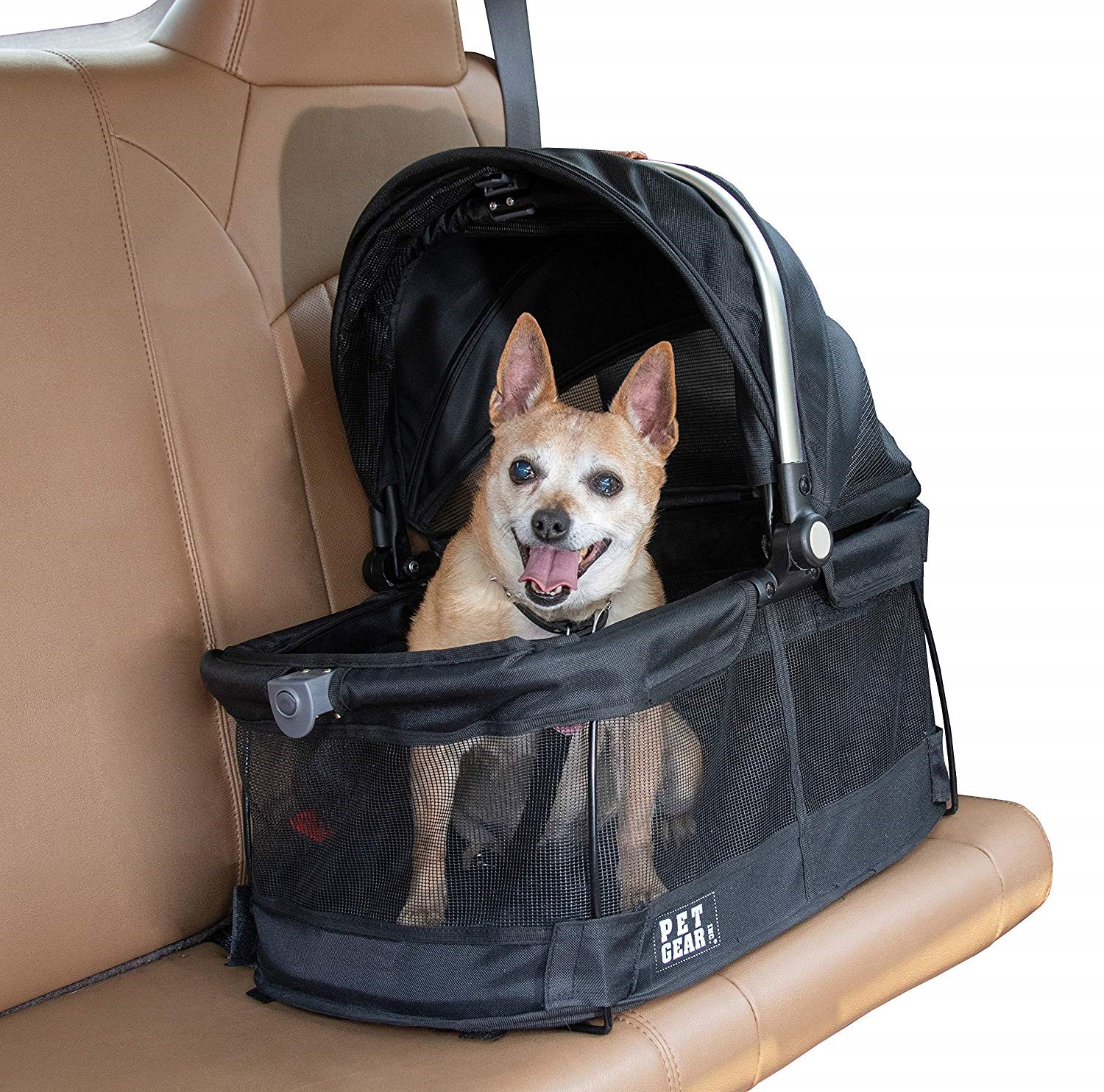 Pet Gear Carrier and Car Seat
This model will be a bargain for car owners who often travel with their pets. The stylish 360 Pet Carrier & Car Seat carrying bag successfully combines two functions at once - a common carrier and a pet car seat
The carrier is one of the best dog carriers for car travels as it's easily attached to the seat with seat belts and special mounts, ensuring complete dog safety. You can be sure that the carrier won't topple over or fall from the seat during sudden braking. For manual transportation, the bag has a folding domed top with a large handle.

Carrier is made of waterproof fabric with mesh inlets for ventilation of a 360-degree view. Zipperless push-button entry allows you to access your pet quickly while preventing it from escaping.
At the bottom, we see a soft removable and washable fleece pad. Your pet will obtain all possible comfort, and you'll be able to avoid unpleasant smells, hair, and liquids.

The bottom of the bag is hard and rigid, so the animal stays in a steady position during the whole trip. The carrier is suitable for cats and dogs up to 20 pounds or 9 kg.
The dimensions of the bag are 20 x 12 x 18.5 inches, so it's bigger than the previous model of our top. But it's also heavier – about 7 pounds. And like the first carrier, it doesn't have any pockets. The price for one item is $60.

3. SLEEKO Luxury Pet Carrier for Dogs and Cats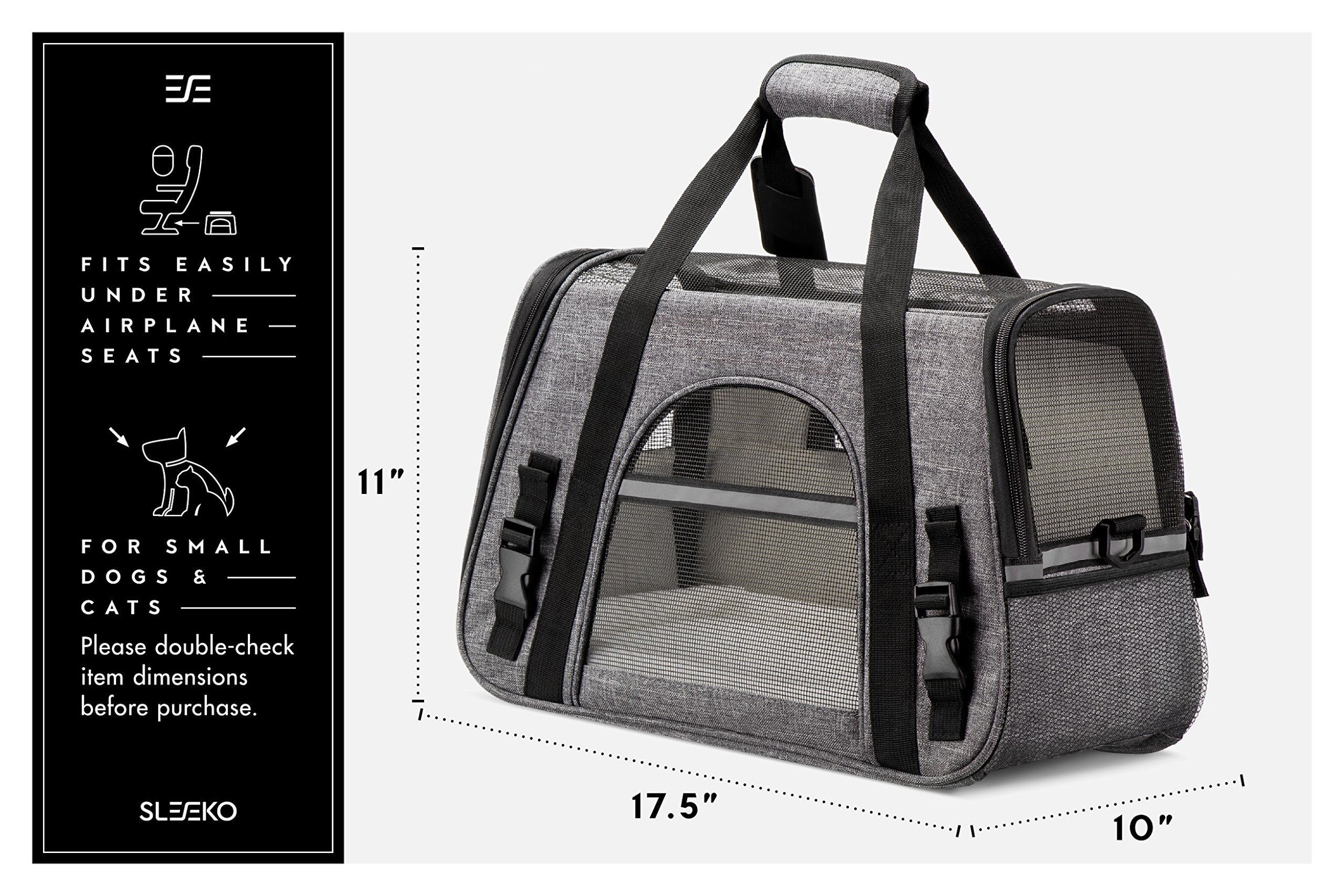 SLEEKO Luxury Pet Carrier for Dogs and Cats
SLEEKO Luxury Pet Carrier for Dogs and Cats is distinguished by its unique compactness. With dimensions of 17.5 x 10 x 11.9 inches and a weight of 2.2 pounds, this model fits under the seats of most large airlines planes.
It's airline approved; therefore, you can take your pet with you on any trip and not part with it even in the cabin.
At the same time, the compact size doesn' t create inconvenience for your dog or cat in any way. This is an excellent carrier that provides comfortable and convenient transportation of pets weighing up to 11 pounds or 5 kg. At the same time, it's ideal for the owners, as it has double handles.
There are soft hand handles and a shoulder strap that doesn't hurt your body parts and evenly distribute the weight of the animal. If you prefer car travel, the SLEEKO carrier provides 2 seat belt buckles for fastening it to your car seat.
The carrier design is convenient and straightforward. It consists of the mesh on the sides and top to ensure excellent ventilation, three zippered entries, and two removable ultra-soft fleece pads. You no longer have to depend on washing and can change the pad immediately.

Besides, this bag has two pockets for accessories or treats and an insert for information and pet ID card so that you can easily find your dog/cat in case you lose it. The bag looks expensive, thanks to high-quality, durable materials while costing about $45-60.
The only disadvantage of the carrier is that it's suitable only for tiny dogs.
Final thoughts about Dog Carriers

So here they are, our favorite pet carriers of 2019. However, in addition to these three models, the market offers a wide variety of other equally good carriers for various purposes and breeds. We hope you find the right bag that will be practical on all trips for you and safe and convenient for your pets!

Author Bio:  Dog Carriers & Travel Products
Emma is an animal lover and pet parent of two four-legged friends, Indie and Beau. She is a professional writer who has been featured on News 9, Fox News, plus lots of pet publications. She currently lives in Sydney, Australia and works for PetBucket.com

Does This Article Deserve Your Thumbs Up?
We always appreciate your support and encouragement.  Your thumbs up means so much to us.  Please like this article.
If you find this page or any page on Small Dog Place Helpful, or useful in anyway, I'd love it if you would click the small heart found on the bottom right of each page.
You can also share or bookmark this page -- just click on the: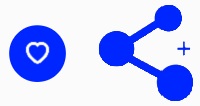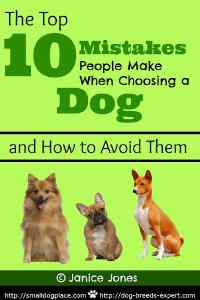 Free Monthly Newsletter
Sign Up for Our Free Newsletter and get our Free Gift to You.

my  E-book, The Top 10 Mistakes People Make When Choosing a Dog (and how to avoid them)