Is Your Dog Daycare Safe for Your Small Dog?

5 Questions to Ask Your Dog Daycare Facility
Is Your Dog Daycare Safe?  By Sara Seitz   | Updated 12-3-2022
It's a moment that's burned into my mind. Dozens of dogs running in circles barking. One dog screeching. And in the middle of it all, a brindle boxer shaking his head violently. A teacup chihuahua clenched in his jaws.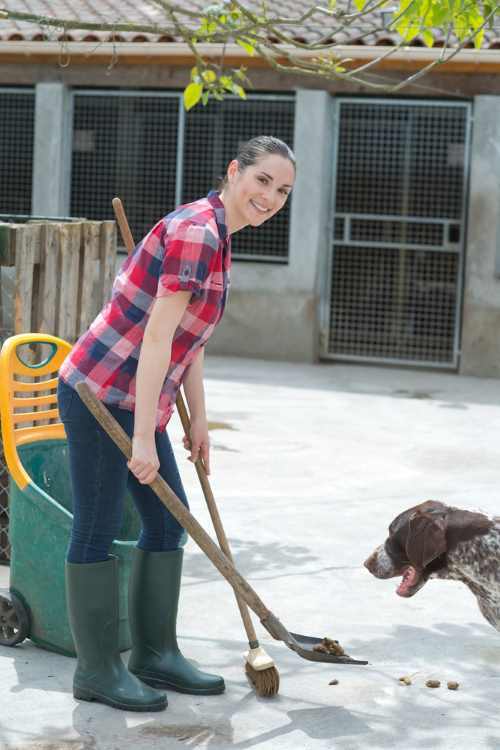 5 Questions to Ask Your Dog Daycare Facility
I was eighteen and working at a small boarding kennel in the country. At the time, I was supervising the "yappy hour." It was a playtime service we offered to the well-socialized dogs that stayed with us. Most days it was an uneventful affair.
Not that day.
All dog care facilities by nature carry some risk. It isn't any different from dropping your child off at school. But small breed dogs need special care to stay safe. Even more so than their larger breed friends.
Questions to Ask Your Dog Daycare
Before you take your small breed dog to daycare or boarding, make sure the facility can safely accommodate your tiny pup. Here are 5 questions you should ask before trusting any facility with your dog's life.

Number 1: Are the Dogs Separated by Size During Playtime?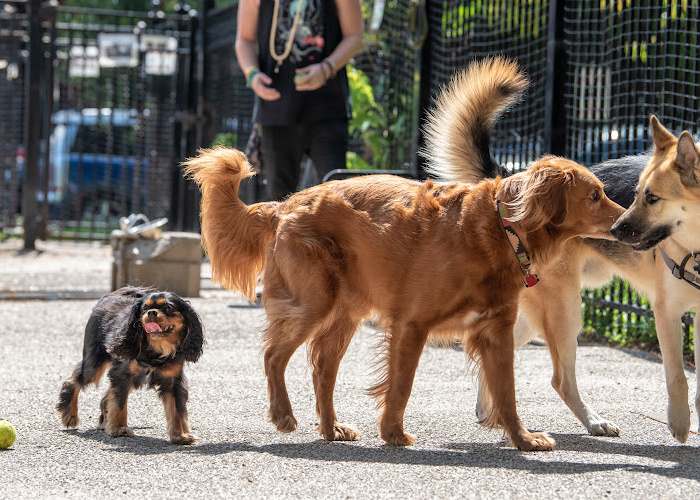 The country kennel I worked at as a teenager did NOT separate dogs by size. We had one fenced yard. And usually, only one or two people supervising it. The area was spacious--almost a full acre. But that wasn't enough to keep Spike the teacup chihuahua safe.
There are many reasons you shouldn't let your small dog play in unfamiliar groups with large dogs. (This goes for the dog park as well as the daycare):
Some large dogs have an overactive prey drive. It is possible for a dog to mistake your small breed for something to eat. Or play with. Especially if the dog hasn't been exposed to smaller dogs before.
A large dog could accidentally hurt a smaller one. Some large breeds, especially adolescents, play rough. If your dog is much smaller or less athletic, an accident is likely to happen.
Equipment for large dogs can be dangerous for smaller ones. If a play space is tailored to larger dogs, there is likely to be equipment made for them.
Large water buckets or pools might be too deep for a small dog. Play equipment might be too high off the ground. Even large toys could injure a small dog in a busy play yard.
Talk to your dog care facility about how dogs are separated during play time. What is the largest dog your beagle will be interacting with? How about your teacup Yorkie?

Most dog daycares will at least separate dogs out who are under 25 to 35 pounds. Some will take it even further and put the teacup breeds in their own area as well.
If you have a dog under 7 pounds, you may want to consider finding a place like this. A young basset hound may be considered small enough for the small dog area. But his mouth is still larger than a teacup puppy.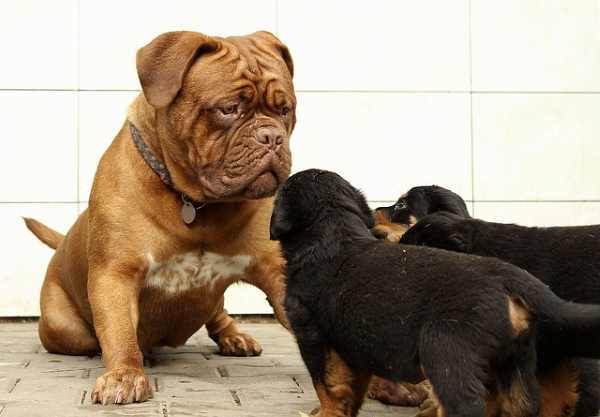 Does your dog daycare separate large dogs from smaller dogs?
Number 2: Is the Play Area Built to Safely Contain Tiny Breeds?
I worked at a dog daycare in college that DID separate small dogs during play times. In fact, they had their very own play yard with appropriately sized water dishes and toys.
I assumed all safety precautions were accounted for. Then one day we got two new clients. They were 4-month-old maltipoos. And they were TINY. At one point I noticed they weren't inside. I couldn't find them in the connected outdoor yard either.

I found them running free on the train tracks behind the facility.
I have encountered this problem over and over in my career: Fences and gates built without tiny pups in mind. Gaps between the floor and the first rail. Gaps between the fence and the gate. Broken links or pickets. All this spells danger for your little one.
How do you know your dog daycare is safe?
Ask to see the area where your dog plays. Check for any gaps or spots your dog might be able to push through. If your facility doesn't let you go into the play spaces (this is common as the dogs will get riled up by strangers), ask questions about the fencing.
What kind is used? What's the size of the largest gap? Are the gates flush to the surrounding fencing?
Don't be afraid to ask questions to keep your furry friend safe. If you don't like the answers, leave.

Number 3: Can Your Dog be Safely Housed in the Facility's Kennels?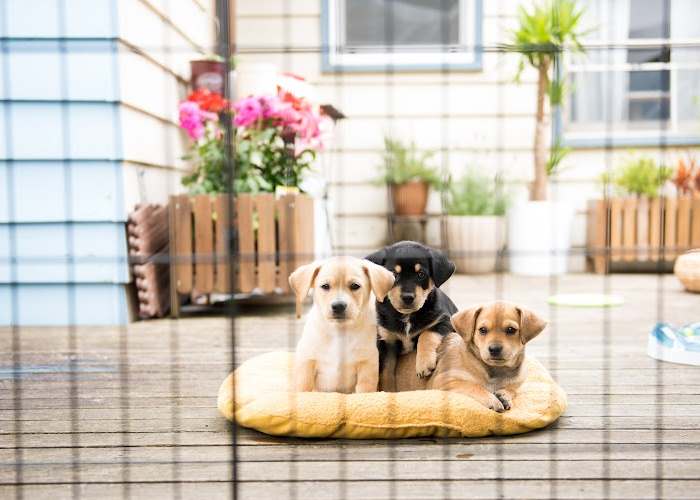 Kennel types vary across different boarding facilities. Some types are more likely to be safe for your small dog than others.
Kennel types that may NOT be safe for small breeds:
Chain link
Powder coated panels
Wire Crates
Preferred kennel types for small breed safety:
Solid-walled with tempered glass or solid door
Veterinarian style modular cages
Airline crates
So what makes some kennel types safer than others?
It's the potential for gaps. Large gaps could allow your dog to escape. Or worse, slip into another dog's kennel. While smaller gaps risk trapping your dog's head.
Many link fence and panel type kennels have large gaps along the bottoms, as well as the gates. Those two maltipoos who slipped out of the play area?
They also could escape from their kennel with ease. Luckily, the facility had an airline crate to house them in for the rest of their stay.

Most dog daycare facilities will allow you to see the area your dog will be housed during a boarding stay. (If not, you don't want your dog to stay there.)
Note what type of kennels they house their smaller breeds in. Are they the same kennels meant to handle a full grown lab? Are there gaps large enough to fit your dog's head?

Some kennels have special cages for teacup sized breeds. While these aren't as spacious as the large dog runs, they are safer.
Don't be afraid to scrutinize your dog's home away from home.

Number 4: Is the Temperature Adequate to Keep Your Small Breed Comfortable?
This is an easy one to overlook. You think that a kennel or dog daycare is temperature controlled because it is indoors. But even heated facilities can get colder than your dog may like.
Most dog daycare facilities have kennels inside. Some will also have indoor play areas. Most will also have outdoor yards for play time and potty opportunities. The doors to these outdoor areas are likely to be left open or used frequently. During cold months this can lead to frigid temperatures inside the building.
Many small breeds struggle to keep warm during the winter. Especially short-coated dogs. This issue is made worse if the dog gets wet from outdoor yards or spilled water bowls.

At the kennel I worked with the small dog play area, we often had to take measures to keep the small dogs warm in the winter. The heaters weren't strong enough to keep the building warm on cold days.
Windy days were even worse. This was because we offered play time in indoor/outdoor yards. So even on the coldest days, there were always doors left open.

To keep the small dogs warm, we would provide blankets in the play yard. And on the worst days, we'd rotate the dogs into kennels at the other (warmer) end of the building.
Ask your daycare or boarding facility if the kennel area is heated. Furthermore, what temperature it is kept at during the day and night. If your dog has access to the outdoors, ask what the facility does to keep smaller dogs comfortable during inclement weather.
Also, if no one is onsite during the night, ask about temperature alarm systems. If the power goes out on a frigid night, the temperature inside the kennel will drop.
Small dogs will succumb to hypothermia faster than large breeds. If the issue isn't found until morning, it could be too late.

Number 5: Will Your Daycare Allow for Snack Times or Special Meals?
Large and small breed dogs have different metabolic needs. Small dogs can be at risk of developing low blood sugar, especially while expending a lot of energy, or during times of stress. Both of these are likely to occur at a daycare or boarding facilities.
Since this is not usually a problem for large breeds, many kennel techs are not aware of this issue.
If your dog has a history of low blood sugar or is very small, make sure your daycare will allow for snack and rest times. If your dog is boarding, make sure you can provide your own food. If your dog is a picky eater, boarding stays might be the time to offer special snacks or wet food.

What dogs are most at risk for low blood sugar?
Puppies under 3 months
Toy breeds
Overactive dogs who have not eaten enough
Dogs with thyroid conditions
Malnourished dogs
Dogs, especially puppies, who are stressed
So what do you do if you have an active puppy who is also a picky eater and a toy breed? You want to take steps to prevent low blood sugar.
Ask your daycare to put your pup up in a kennel for frequent breaks. Provide lunch or snacks to be fed during a long break in the middle of the day. Make sure your dog eats a good meal before bringing them to daycare.

If your dog is boarding, ask for extra breaks. If you normally feed twice a day, break those feedings up. Smaller meals throughout the day will keep blood sugars level. If your dog gets overly stressed, talk to your vet about medication or supplements to help calm them.

Consider taking your dog somewhere else if your facility refuses these requests.

Bottom Line: Make Sure You Leave Your Dog in Good Hands
I did manage to get Spike the chihuahua out of the boxer's mouth that day. The first time I freed him, the boxer jumped up and ripped him out of my hands.
The second time, I didn't let go of the boxer. Instead, I left Spike laying where he fell and dragged the boxer out of the play yard. When I turned around, I was amazed to see Spike standing behind me.
He needed surgery to put in a drain and had four large punctures in his side. But he eventually recovered.
It could have been worse. And sadly, I have heard stories about small dogs that weren't so lucky.
Accidents can happen at even the best run dog daycare centers and kennels. But you can reduce your dog's risk. Ask the right questions. Request a tour. And make sure your pet care facility is built and run to keep your small dog safe.
Author Bio of Is Your Dog Daycare Safe?
Sara Seitz has worked in the pet care industry for over a decade. She has managed daycare and boarding facilities, at home pet sitting companies and is a certified dog trainer. Currently, Sara works as a freelance writer for hire. Check her out here: penandpostwriter.com

Does This Article Deserve Your Thumbs Up?
We always appreciate your support and encouragement.  Your thumbs up means so much to us.  Please like this article.
If you find this page or any page on Small Dog Place Helpful, or useful in anyway, I'd love it if you would click the small heart found on the bottom right of each page.
You can also share or bookmark this page -- just click on the: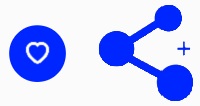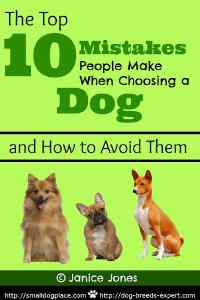 Free Monthly Newsletter
Sign Up for Our Free Newsletter and get our Free Gift to You.

my  E-book, The Top 10 Mistakes People Make When Choosing a Dog (and how to avoid them)