The Health Benefits of Dogs:  5 Powerful Positive Effects Loving Pets Have on Our Health  
Health Benefits of Dogs  by Mike Jones  |Updated 12-1-2023
People find many reasons to adopt a pet as a family member. These vary from the need for a caring friend to wanting that loving company in their home.
However, there are more benefits to taking care of a pet than you might think. A strong bond between you and a dog or a cat has a major impact on your lifestyle.
Let's see all the powerful positive effects that a loving pet has on our health.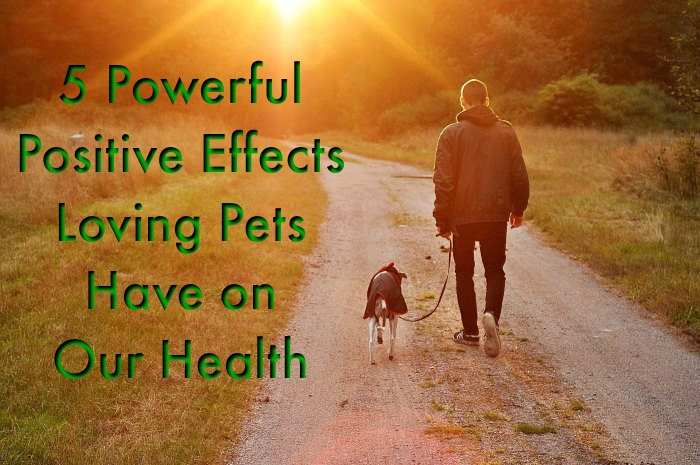 Health Benefits of Dogs
ONE 
Health Benefits of Dogs : Better Physical Condition
While we can't say the same thing about a cat, a dog requires at least two daily walks to take care of its needs. And there you have it.
An active lifestyle will slowly take over as you will wake with the need to look after your new buddy. A morning walk can be incredibly beneficial, for both you and your furry friend.
An active life can come in many forms. It isn't necessary to spend money on fitness machines or purchase a gym membership.
As long as you avoid the couch as much as possible, you will be safe from diseases related to sedentary habits.
Beside daily walks, any pet will seek companionship from you through play time. The question "Who's playing fetch, your pet or you?" has a funny and a healthy side to it as well. By being more active than usual, you can improve your physical condition considerably.
TWO
Health Benefits of Dogs: Stress Relief
About 12% of Americans suffer from migraine disorders. This common condition affects them to such an extent that the level of productivity drops, concentration decreases, and life satisfaction can potentially plummet.
Stress is the leading cause of migraine disorders as well as other illnesses such as diabetes, asthma, obesity, heart disease, and even some forms of cancer.
Instead of resorting to medication, you can actually leave it to your pet to improve your health.
Some studies found that one gaze at your furry companion increases the production of oxytocin which is also known as the "love hormone." It can only be released when nurturing a strong social bond. This compound is powerful enough to alleviate stress and replace it with a good mood. And the best thing is that your pet receives this benefit too.

THREE
Health Benefits of Dogs:  Allergy Protection
Allergies can affect people starting at an early age, and they represent one of the main causes of chest congestion.
Some researchers discovered children with a pet in the first year of their life have lower chances of developing diseases such as hay fever, asthma or eczema.
The reason behind this peculiar phenomenon is that their immune system gets used to them.
This is why kids raised on a farm, and thus are surrounded by many animals and plants, develop a stronger protection against allergies.
FOUR
Health Benefits of Dogs:  Cure for Depression
Unconditional love is something that many people struggle to obtain. The lack of such a powerful bond is the primary cause of depression.
However, pets can offer it without asking for too much in return. Moreover, taking care of somebody else than yourself will teach you more about responsibility, and help forget about your problems for a change.

A cats' purr helps greatly in this regard. They create vibrations that are in the 20Hz to 140 Hz range.
This is enough to lower your blood pressure and stress levels. Not only that, but a cat's purr can even heal bones, infections, swellings, and muscles.
FIVE
Health Benefits of Dogs:  Become More Social
Pets offer us meaningful social support and encourage us to be more open to new relationships. They provide all the opportunities to prove you are a good friend.
First of all, they are living proof that you can take great care of a being.
Secondly, you are the reason why they are happy. This is enough to boost your confidence and even change your behavior for the better. Many pet owners became more extroverted and even gained leadership positions at their job.
Furthermore, taking care of your pet will put you in contact with new people.
The daily walks and other fun activities with your dog will include you in the local pet owners community. Your dog will start playing with others, for example, and you will have a good pretext to start small talk that leads to deeper conversations.
We are social beings, so loneliness can take a great toll on our health. Pets can fill the void we feel alone.
So, these are the main five powerful positive effects loving pets have on your health. If you take good care of your furry friend, you will enjoy many long lasting benefits.

Author Bio
With a master's degree in Mass-Communications, Mike Jones has focused on professional writing and is the editor and contributor to an important number of online publications.
His main interest is personal growth and self-development.
The Health Benefits of Dogs
Pin for Future Reference
Does This Article Deserve Your Thumbs Up?
We always appreciate your support and encouragement.  Your thumbs up means so much to us.  Please like this article.
If you find this page or any page on Small Dog Place Helpful, or useful in anyway, I'd love it if you would click the small heart found on the bottom right of each page.
You can also share or bookmark this page -- just click on the: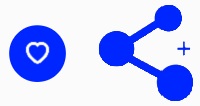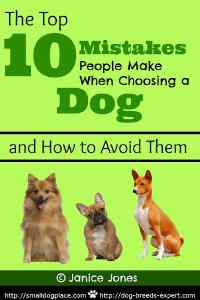 Free Monthly Newsletter
Sign Up for Our Free Newsletter and get our Free Gift to You.

my  E-book, The Top 10 Mistakes People Make When Choosing a Dog (and how to avoid them)