Jack Russell Terrier Facts:  13 Amazing Truths About the Breed
Jack Russell Terrier Facts by Jo Williams |Updated 09-27-2023 
Do you love Jack Russell's? Think Terrier's are terrific? Then this article is for you. Here are 13 amazing Jack Russell terrier facts you might not know. Jack Russell's are known for being smart, agile and spirited but they can sometimes be a handful.
They need an experienced dog owner or someone willing to put the time and effort into learning how to train them. But all the effort is worth it for one of the smartest, most loyal and affectionate best friends out there.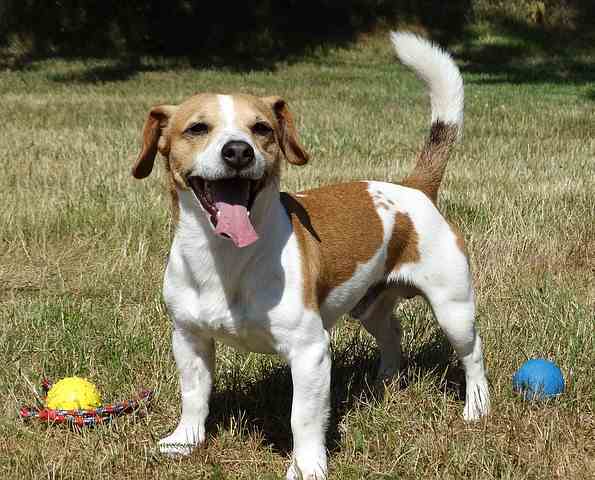 Jack Russell Terrier Facts
Jack Russell Terrier Facts
Here are 13 amazing facts about Jack Russells that may surprise you, entertain you, but most of all inform you especially if you are considering one of these clever little dogs for your own.
1. Origins
The Jack Russell was named after Reverend John Russell who first created the breed from a white-coated Fox Terrier in the early 19th century. Most Jack Russell's are descended from a bitch he owned called Trump.

A drawing of Trump, the dog purchased by the Reverend John Russell. (Image in the Public Domain)
2.  Just the Facts
Jack Russells tend to be extremely intelligent, agile, fearless, and vocal dogs (read they bark a lot!). They need a lot of exercise and attention, if not they can get moody and even destructive. JR owners need to be firmly in charge otherwise 'guess who' will think they are the top dog. This doesn't mean shouting or physical punishment but rather a calm consistent approach to training.
3.  Natural Born Hunter
Give them rules they can understand and reward them when they do what you ask. Never tell a JR off for coming back, sure they might have just run off after a squirrel but when they eventually come back they should be praised for returning and put back on the lead.
4.  A Little Anatomy Lesson
Shorties are the most well known short-legged dogs with stocky legs and bowed elbows. Long-legged Jack Russell's are less common in the UK, they are usually Parson Russell Terriers. They are small, usually measuring between 25–38 [1] cm and weigh 6–8 kg. Jack Russells can live from 13 to 16 years given proper care.
5.  Colors and Coats
Jack Russell's can be white, white with black or tan markings, or tricolor (white, black, and tan). They can have three different types of coat; smooth, rough or broken.
6. Brushes and Vacuums Welcome
They are well known for their moulting, and a pet vacuum is an essential JR owner purchase! They need weekly brushing to remove dead and loose hair. If you brush your Jack faithfully, he should rarely need a bath. Broken or rough coats need to be stripped once or twice a year
7.  Unique Color Patterning
A Jack Russell's skin can sometimes show a pattern of small black spots, called "ticking" that don't show on the outer coat, usually only uncovered after a hair cut.
8. Transglobe Expedition Star
A Jack Russell named Bothy made history in 1982 [2] as part of the Transglobe Expedition. Owned by explorer Ranulph Fiennes, he became the first and only dog to travel to both the North and South Poles.
9. Nipper, a Very Famous JR
Nipper, born in 1884 [3], was the inspiration for the painting, Dog looking at and listening to a Phonograph, later renamed to His Master's Voice. 
The painting was used by a variety of music related companies and today it remains in use incorporated into the logo for HMV in UK and EU.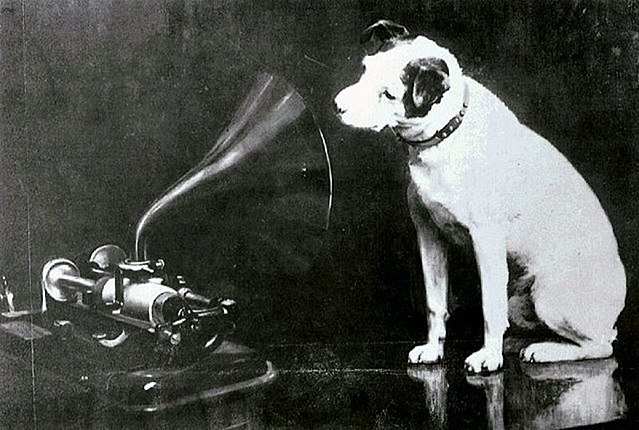 By Francis Barraud - Public Domain
10. Remember Eddie?
If you watched Frasier you will know the charming Jack Russell, Eddie. Fans loved Moose, the JR actor, so much that the dog got more fan mail than anyone else on the show. Out-shined by a dog? "I'm listening".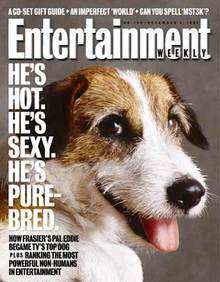 The Dog that played Eddie on the TV series Fraiser
11.  Great Work-out Partner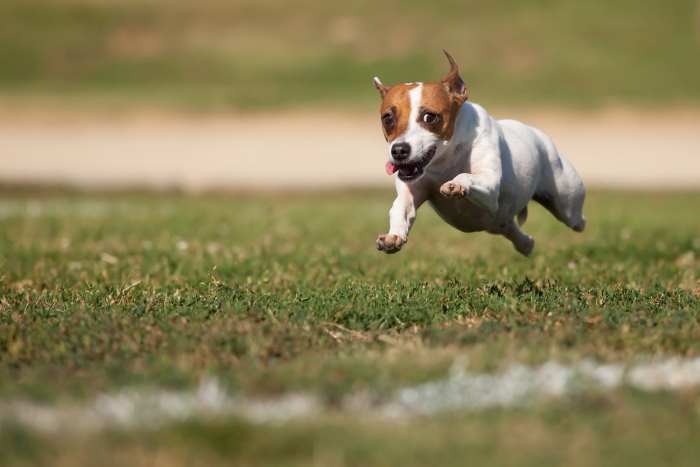 Jack Russells are high energy dogs that need plenty of exercise
As Jack Russell terriers were bred to bolt foxes, no amount of training can get rid of the natural instinct to hunt. Although JR's are more than happy on a lap they love to run and play and need at least two walks a day. Despite being small, these dogs have a lot of energy and need to be outdoors.

12. Jumper Extraordinaire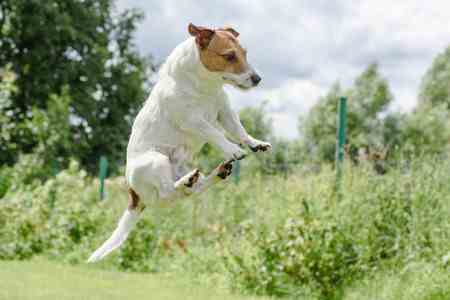 Jack Russell Terriers are excellent jumpers.
Fencing needs to be a lot higher than you think! The JRT can leap five times its own height. That means a 12-inch-tall Jack can easily jump five feet in the air! This Jack Russell superpower is mainly used or escaping the backyard or chasing squirrels up trees.
13. Don't Forget the Sunscreen
Did you know dogs can get sunburnt too? Just because dogs have fur, doesn't mean they are safe from the sun. All dogs can get sun-burned, but Jack Russells are particularly sensitive due to their light colored coats. A bit of dog-friendly sunscreen will protect your dog from sun damage. If your dog gets a little pink, there are specific kinds of aloe you can buy just for dogs.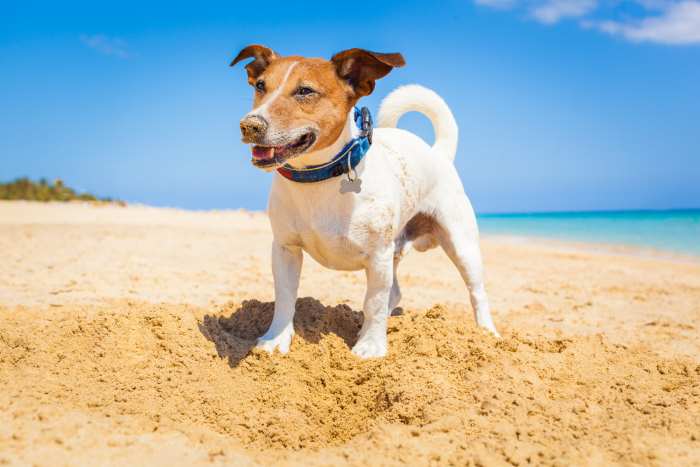 Even dogs need sunscreen
Last Words
These are amazing dogs that need good owners willing to take the time to train, exercise, interact and love them for who they are. In exchange, you get a healthy, loyal dog that will keep you company for many years to come.  
More About Jack Russell Terriers
Life with a Jack Russell Terrier:  Positives and Negatives
Jack Russell Terriers:  Behavioral Issues You Need to Know
Jack Russell Terriers:  Dogs on Steroids or Perfect Family Pet
Author Bio (Jack Russell Terrier Facts)
Jo Williams is a Jack Russell obsessed freelance writer from London, England. There is nothing she loves to talk about more than dogs, good food and travelling of course. Coming from a family of JR owners, Jo shares tips for looking after Jack Russell's on THE JACK RUSSELL including 'How to find out your Jack Russell's real age', and '10 essentials every Jack Russell owner needs'.
Does This Article Deserve Your Thumbs Up?
We always appreciate your support and encouragement.  Your thumbs up means so much to us.  Please like this article.
If you find this page or any page on Small Dog Place Helpful, or useful in anyway, I'd love it if you would click the small heart found on the bottom right of each page.
You can also share or bookmark this page -- just click on the: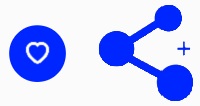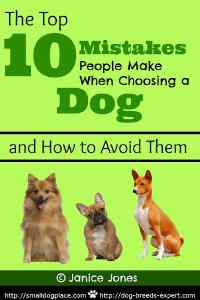 Free Monthly Newsletter
Sign Up for Our Free Newsletter and get our Free Gift to You.

my  E-book, The Top 10 Mistakes People Make When Choosing a Dog (and how to avoid them)