Personalized Dog Clothes:  6 Ideas for Making Your Dog's Wardrobe Distinctive
Does your dog have a personalized dog clothes wardrobe unique to him or her?
Last Updated 12-14-2022
Maybe she doesn't but you're the kind of person that wants to make a fashion statement that will make your favorite dog the talk of the town.
We all know dogs are pretty adorable. But clothing can make them even more resistible, charming or down right cute.  Anyone that is obsessed about how they look will likely share this attention to detail about the dogs they love. 
If you are reading this article, then you probably have a dog or about to get a dog that you'd like to dress, or make the next viral Instagram star. If this is the case, you've come to the best place for some unique and unusual ideas.  You can take ideas from here to make dresses for your dog. AND, don't forget, boy dogs deserve some special apparel all their own.
Buying Dog Outfits, Designer Outfits, Specialty Items
You can easily buy dog clothing from online shopping sites like Amazon, eBay, PetSmart, or something similar.  
You can visit and shop your nearest pet super store, or opt for bargain outlets that promote pet related items.  
You can also search for an online site that caters to dog fanciers who are looking for cute one of a kind outfits such as etsy.com.

But, suppose you love doing things yourself.  You enjoy creating, sewing, or crafting something that is totally unique… a one-of-a-kind item that you won't see on any other dog that happens to take a walk on your road.  
Where do you go for help?   That is easy for any of us that are natural seamstresses… we make clothes for ourselves and then use the leftover fabric to create a cute dress or collar for our dog.  

But what about the rest of us who don't sew or don't even own a sewing machine.  We love crafts and will find any excuse possible to craft something unique without ever owning a Singer or Brother or even a Husqvarna Viking.
I have put together some ideas for crafters and sewers who would like to take their dog to the next level with a unique piece of clothing not seen anywhere else on the block, let alone the country…even the world.  
Is your dog going to sport the next personalized dog clothes wardrobe to the world?  Let's find out.
Making a Unique Dog Dress, Shirt, or Outfit
It's often better to make a dress for your dog rather than buying one. You can easily buy ready-made clothes for your dog, but they are, well very expensive if you want something extra special. 
When you are looking for something that is unique, unusual, or something special for a specific occasion, you may want to make rather than buy.
Sometimes this particular dress or shirt can be made yourself easily by the use of a heat press machine, transfer paper and your expected customized design. Consider how special it would be if you are hosting your own family reunion and have custom shirts for all attendees except for the those of the canine persuasion.  
Dogs are part of the family and if they are invited to attend family gatherings, why not make them their own T-shirt that matches those of the other family members.
Unique dog clothes should not be relegated to the rich and famous alone.  Even people on a tight budget can make stunning designs that can rival any celebrity.
Yes, you can easily make your dog's clothes out of the old clothes that you do not use. It is the perfect and the easiest way to make the exact dress you're looking for. And, pat yourself on the back…
You are recycling and re purposing old items into new, products that will make your dog look like a million bucks.
Before we mention more ideas, it makes sense to stop and discuss some of the basics:  
Taking Your Dog's Measurements
You'll find different types of dresses for your dog while going through the article. You can make any of them, you just need to take proper measurements, and you're ready to tailor one. It's great to make your own dog clothes, but if they don't fit, your efforts will be wasted.  So…
Be careful while taking measurements. Because the size difference of these dresses depends on your dog's collar, waist, back, and leg, you will want to be sure that you know just how big your dog is and how that will affect your overall project.
The most important measurements include:  
1. Measure the circumference of your dog's neck:  
2. Measure the circumference of your dog's chest:
3. Measure the circumference of your dog's belly:  
4. Measure the length of your dog's back from neck to base of tail:
5. Measure your dog's leg, from chest or hip to ground
Recycled Dog Clothes
Now that you know how big your garments should be, here are some ideas for recycled dog clothes that will be unique to your dog.

1. Making a Dog Shirt Out of a T-shirt
Use the directions above to make measurements of your dog.

If you don't want to use a measuring tape or if you don't have one, simply lay the t-shirt on dog's back and fold the bottom of the shirt where you would want it to cut. It would be better if you choose a small toddler or child sized T-shirt, especially if your dog is small.
If they are still longer than your dog's body, you can cut it according to the size. What is key with this method is that you use a t-shirt that can fit comfortably over the dog's head.
But make sure the collar of the shirt is well fitting for the dog. If the collar fits, the body shape and width will be similar to your dog's body. But you can make adjustments if you still think the shirt is wider than it should be.  
Bring out your scissors or a rotary cutter if you want the edges to be cleaner. Try to use fabric scissors instead of a regular one as old scissors are not likely to cut fabric well, making the project more difficult than need be.   Now lay the shirt on a plain surface with the logo or the design you want to show facing up and start trimming. 
If you are using our measuring method, measure from the neck of the shirt down to the base where you want it to end, and cut horizontally at that mark across the entire shirt at the fold. To make the body, grab a paper plate and place it over the shirt.  The paper plate serves as a template and can be used for a simple curved cut.   
Now start from one side of the shirt and just follow the curve of the plate all way to the sleeve. To make the both sides even, you can fold the shirt and cut the other side exactly the way you just did. 
If your dog has short arms, cut sleeves off following the hem on the sleeve. If your dog is comparatively larger, you may want to keep those sleeves. You may also choose to make your garment sleeveless.  Ultimately, it's completely up to you. 
Now to make it more comfortable for the dog and his tummy, turn the shirt over and grab the top half of the shirt that is facing up. Fold the beginning of armpits of the shirt would be. Cut along the top part of the shirt. Then you have to sew the shirt from the armpit to the half cut. 
And, Presto! You've your dog ready to wear her new outfit.
2. Doggy's Style Denim Dress
At some point, everyone's jeans wear out or you simply want a newer style.  
Wait,
Don't throw out those jeans...
A doggy style dress can be done easily with a sewing machine or sewed by hand with a needle and thread.  
For a doggy, style dress that includes a skirt part that is completed with your sewing machine, you can make the skirt by using an old jeans pocket that has the diameter of your dog's waist.  
If this is not available you can use the pants of an old pair of jeans to cut out the size of the dress you want to sew.
If this doesn't work you will need to use a ready-made clothes item like a regular girl skirt, or doll dress and attach elastic on the waist to make it comfortable for the dog.  
3. Upcycled Dog Collar
You can make your dog look dope just by giving him an upcycled dog collar. To do this, take an old shirt and test if the collar fits your dog or not. As I have mentioned before, if the collar is fitting. 

You have to keep that in mind that your shirt should have a collar button with it. Now just cut off the collar of the shirt. Then you have to use Fray Check to stop the fabric of the shirt from fraying. Use this along with the bottom edge and you are done with a brand new cool looking dog collar.
4. Fun Doggy Bib Dress
You can use your old baby bib to make nice little Doggy bib dress for your puppy. Whether it is circular, rectangular or square shaped, you can use any one of them. Just sew the ends that go around the child's neck. After sewing, it will act as a top of the dress. 

Take your measuring tape and measure your dog's waist or stomach for making a belt. 
For the length of the skirt, measure your dog's height below her belly. Now cut the skirt's clothes according to the measurement. You also have to cut an extra fabric for a belt. Now sew the belt to the skirt so you can tie it over your puppy's tummy. 
You can use button or Velcro on the belt. If you are using a button, sew them to the end of the belt. And that's how you are done with a nice little Fun Doggy Bib Dress.
6. Dog Dresses from Infant Dresses with Little Alterations
Some dog dresses can be easily made from infant or toddler human dresses with little alterations.  If you are a mother of small children and also a dog lover, a cute dress can be made using a dress once worn by your daughter.  
What better way to preserve a dress but to turn into a doggie outfit that can be worn for years.  Think of the memories this dog dress can preserve.

You will want to try the dress on your small breed dog.  Depending on the size of your dog's neck and chest, an infant sized outfit, say a 3, 6 or 9-month-old infant dress will fit perfectly.  
You will then need to alter the length and width of the dress.  Without doing any alterations, the dress will look fine, but the dog will not likely be able to maneuver around successfully in the wide skirt.  
To correct this, you will need to cut off the end of the dress and reduce some of the width of the skirt.  Hem the dress to a length that will not interfere with your dog's elimination activities.  Trim and stitch a new seam to reduce the size of the dress.  This may include taking up to 3 or 4 inches away from the dress' skirt.
Think how this small alteration can keep those memories alive for years to come.
5. Dog Dress Without Any Sewing
Enough of this sewing! If you don't want to sew or you can't sew, or you don't have a sewing machine but want to make your dog more adorable with a new dress, you have other ways.

Start with a measuring tape. Make sure that you measure  the length of your dog's back from the top of his neck to top of his tail.
You also have to measure his width too. Measure the neck area and belly area to do that. Now take old pants and cut off one of the leg parts. Try to pick a pair of pants that has some elasticity. 
Cut off the leg parts from the thigh. It will become the holes for your dog's front legs. Try to cut them into a circular form to make the dress more appealing. The waist of your pant will also go to your dog's waist. So, make sure the waist is well fitting for your dog. 
Once you're done making, try out the new jacket on your puppy. If the dress does not fit, adjust the measurements and make the holes for legs little bit bigger.   
One Last Thought
If you need a bit more in the way of instructions, there are plenty of sewing patterns that will help you make a very cute and distinctive outfit for your dog.  
You can still recycle old fabric scraps or use the fabric from one of your own dress that you no longer wear.
By Stuart John 
Small business owner and founder of T-shirt Professional blog. 
Pet lover, owner and have been in some small businesses for over the last 10 years. I love to write about information I gathered from my working experience with the people from same track. 
Does This Article Deserve Your Thumbs Up?
We always appreciate your support and encouragement.  Your thumbs up means so much to us.  Please like this article.
If you find this page or any page on Small Dog Place Helpful, or useful in anyway, I'd love it if you would click the small heart found on the bottom right of each page.
You can also share or bookmark this page -- just click on the: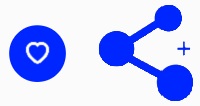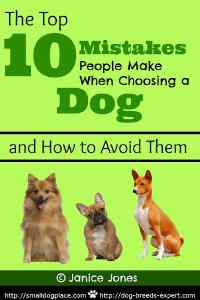 Free Monthly Newsletter
Sign Up for Our Free Newsletter and get our Free Gift to You.

my  E-book, The Top 10 Mistakes People Make When Choosing a Dog (and how to avoid them)