Suchgood Pet Dental Health:  What if there were an alternative to brushing?
This post is sponsored by Suchgood and includes tracking links.  For more information about tracking links and how to opt out, please visit All About Do Not Track  prior to clicking any links found in this post.

by Janice Jones     |Published 01-08-2020
We all know how important dental health is for ourselves. Just think how many people remember when they first started brushing their teeth as a toddler.  The habit of brushing and flossing is so ingrained in people that we rarely give it a second thought.  
But what about our dogs?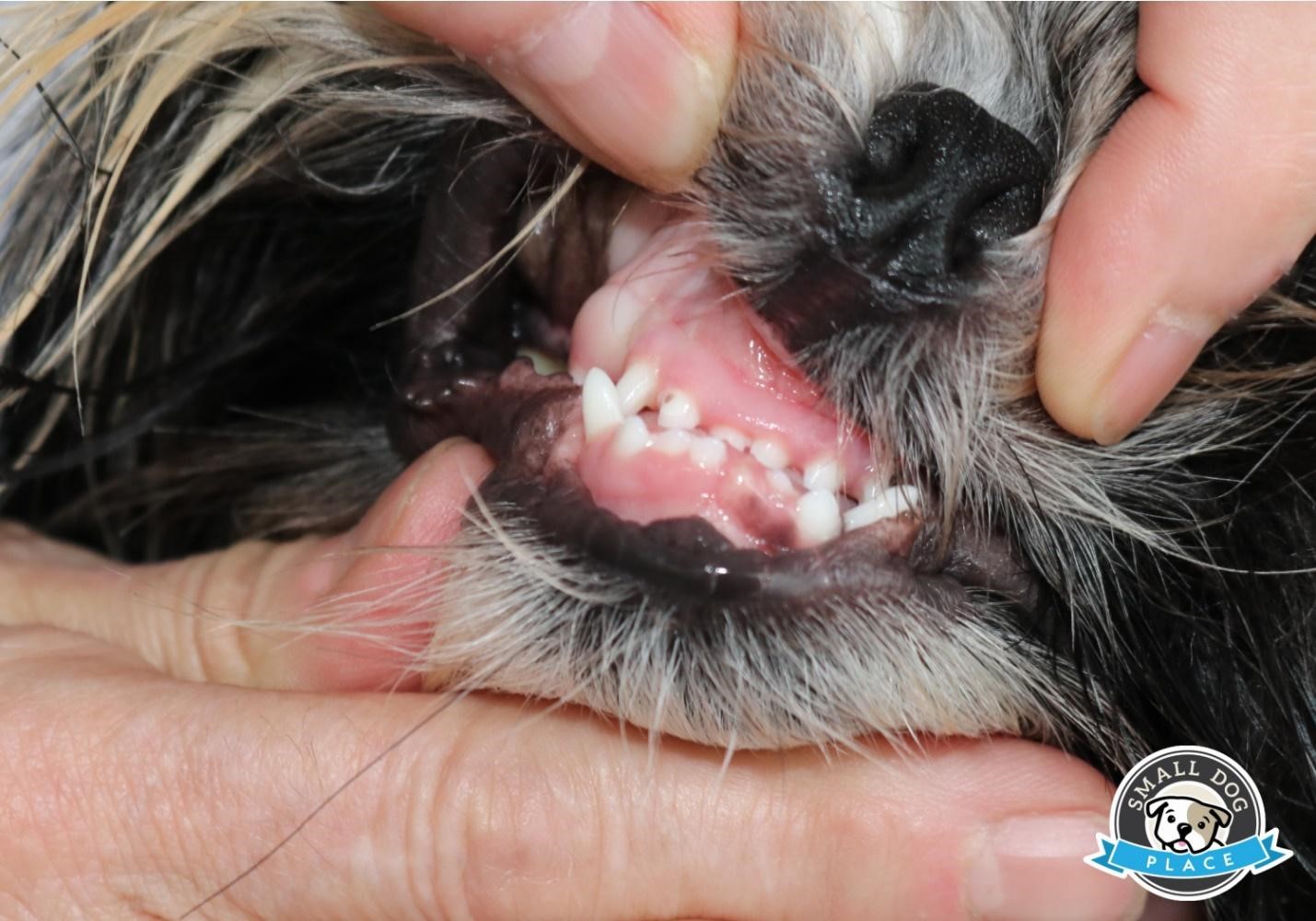 Those white teeth should stay white for a very long time with proper care.
Do we need to worry about their dental hygiene?  For anyone who has ever owned a dog, the question is rather silly. Still, for many of us, we don't often remember to keep our fur babies' teeth clean until we discover an unpleasant odor radiating from their mouth.
By the time a dog develops bad breath (halitosis), periodontal disease has set in. 
Periodontal disease is the result of the buildup of harmful bacteria in the mouth.  These germs are also associated with plaque and cavities.  Many small breed dogs are prone to teeth problems, especially the brachycephalic breeds. 
Without frequent intervention, many of these dogs require professional cleaning every couple of years by a veterinarian.  Veterinary dental cleanings can not only be costly.  Still, they can also be dangerous because your dog will need to be anesthetized to have the procedure done.
Many new pet owners are instructed to brush their dogs' teeth daily using toothpaste, specially formulated for dogs.  For those devoted pet owners who have free time and a willing canine, brushing can keep those pearly whites in great shape for many years. 
However, though we love our pets, for the rest of us, we often don't have the time to brush our dogs' teeth daily.  And, may I add, we are not likely to have pets who will eagerly allow us to do so.
Suchgood Pet
The folks at Suchgood have come up with an alternative to improving pet dental health without the need for daily brushing. When I found out that I could improve my dog's dental health by merely adding a capful of Suchgood to their daily water bowl, I was intrigued. But a little skeptical. How could anything this simple be an effective daily dental care treatment?
Suchgood brushless dental care for dogs and cats natural water additive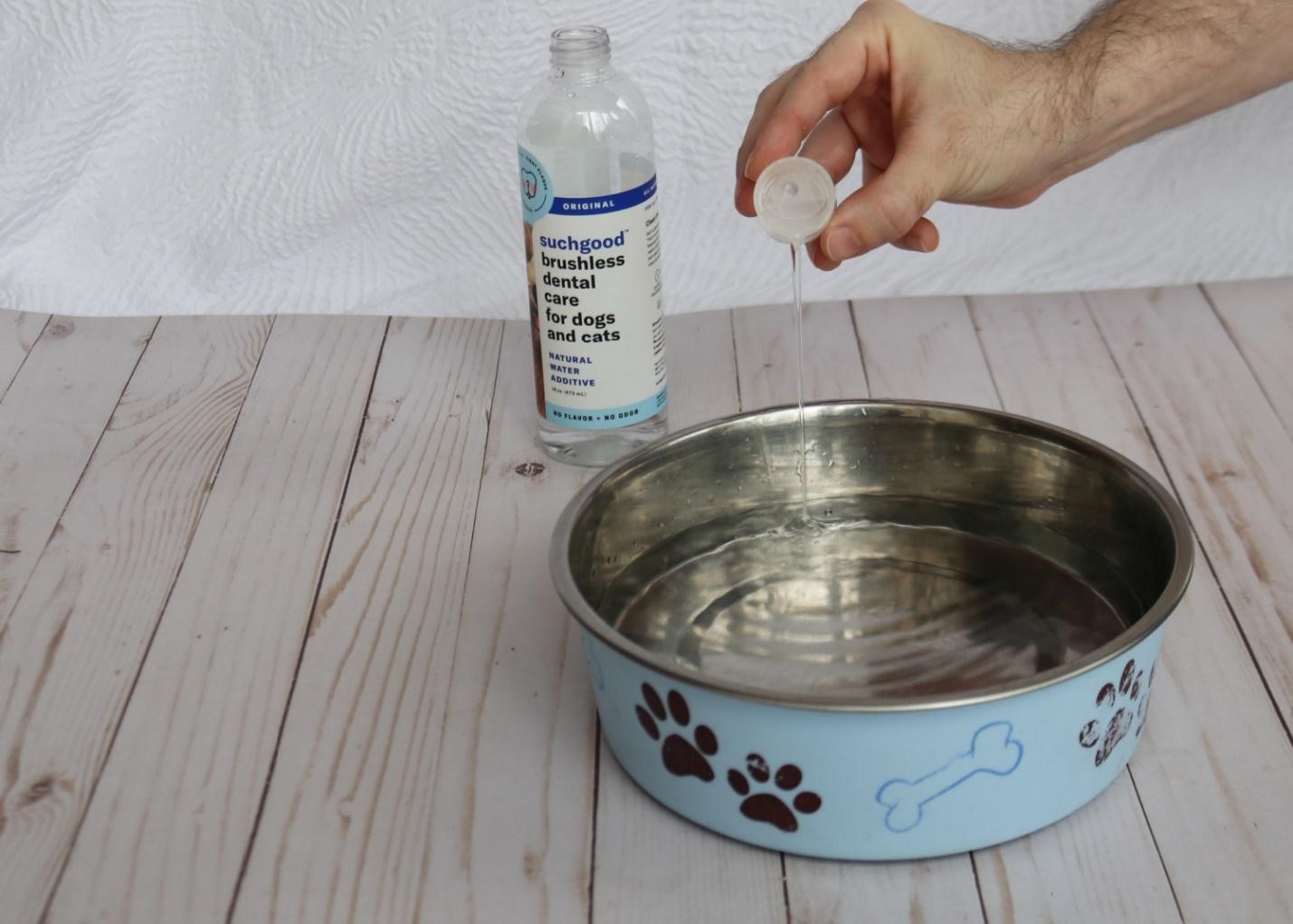 All that is required is to add one capful of Suchgood daily to your dog's water bowl.
It turns out that the Suchgood Clean Teeth for Dogs and Cats is an all-natural water additive.  It works by balancing the oral biome, which promotes overall wellness. 
Like in people, poor dental hygiene in dogs can cause pain and tooth loss and lead to other serious health problems. Cats are not immune to dental problems and this product works equally well with cats.
At first, I was a bit skeptical.  I had tried water additives before, but my dogs refused to drink the water.  Unlike our taste buds, dogs can taste water, and my dogs are incredibly picky when it comes to their water. 
When I added a capful of Suchgood to their water, I was amazed to see that the dogs readily drank the water. The product has no taste and no odor, which is impressive considering we all know dogs have quite the sense of smell.  Best of all, in my opinion, this is an easy, effective, and safe way to attend to your dog's dental hygiene.  No more fighting with my dogs.
I normally do not talk about my cat, Tropic, on this website because, well, it's all about dogs.  I did want to mention, though, that even my 18-year-old American Longhair did not seem to mind me adding something to her water.  She was quite happy drinking it and did not complain a bit.  

Suchgood Water Additive Specifics
It comes in a 16-ounce (473mL) container
Add to 16 ounces of water for your dog or cat
Not intended for puppies or kittens under eight weeks of age
Made in the USA
All-Natural Ingredients (Water, Glycerin, Sodium Citrate, Glucono-delta-Lactone, Sodium Bicarbonate, Camellia Sinensis (Green Tea) Leaf Extract, Mentha Piperita (Peppermint) Oil, Chlorine Dioxide)
Good dental care for our pets doesn't get any easier than this.  A capful of the water additive poured in our dog's water bowls keeps the teeth clean and fights plaque and tartar—all of this without having to pick up a toothbrush.  Anything that saves time, is easy and also effective gets my stamp of approval.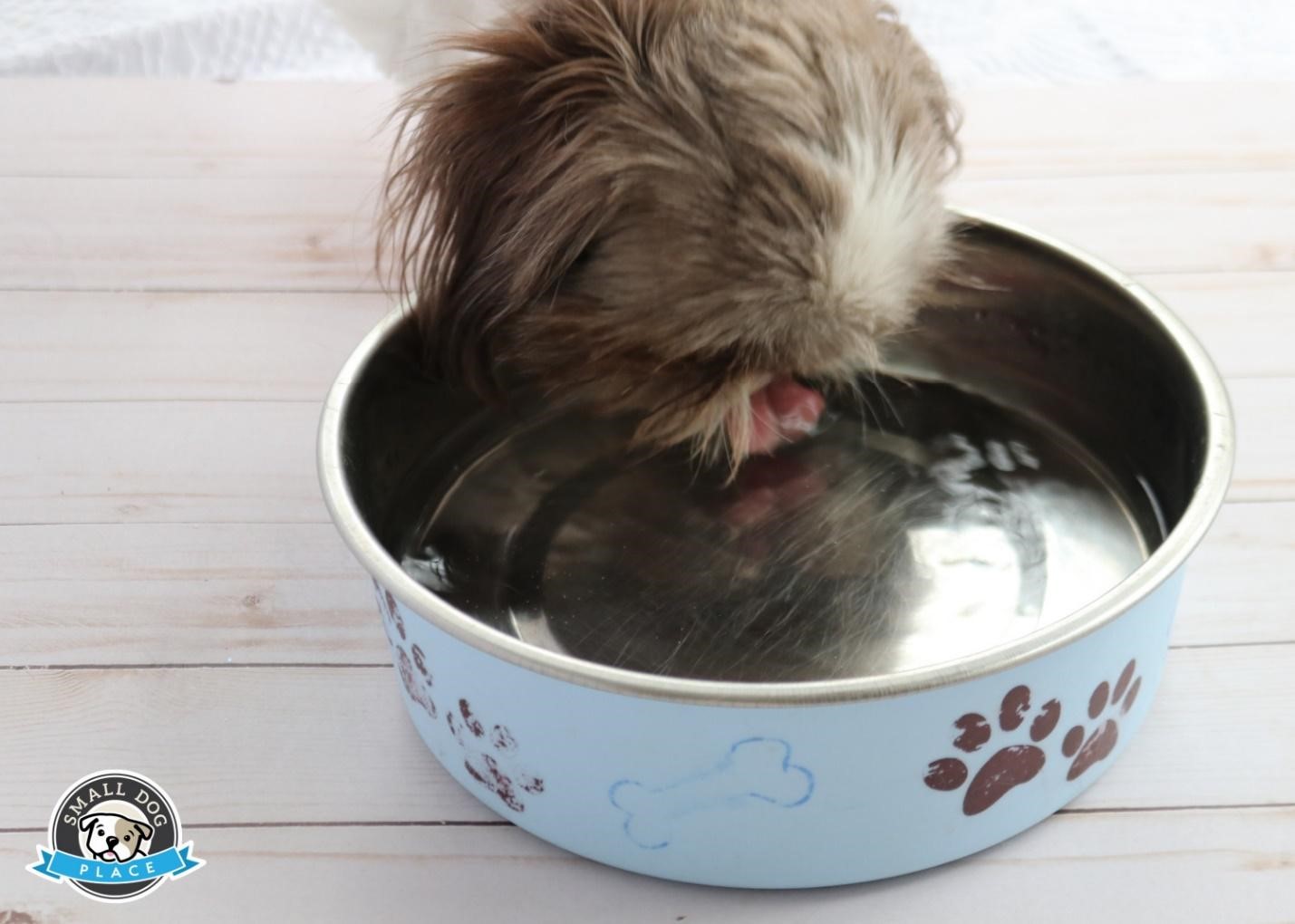 Suchgood Fresh Breath for Dogs and Cats Dental Spray
Suchgood also comes in a convenient spray bottle that can be used with the water additive.  This product can be used on both dogs and cats.  Dogs under 20 pounds need one spray pump on both sides of the mouth.  You can do this up to two times per day. Larger dogs will need two pumps on both sides of their mouth.
I found this product extremely useful for a couple of my dogs who have an especially nasty habit of eating poop (coprophagy).  The dental spray does not prevent them from eating poop. Still, it does neutralize the lousy odor created after engaging in this awful habit.
Dental Spray Specifics
Made in the USA
It comes in a 4-ounce (118 mL) spray bottle
Can be applied up to twice daily
Neutralizes odor and instantly freshens breath
Ingredients: Water, Sorbitol, Glycerin, Polysorbate 80, Potassium Sorbate, Sodium Benzoate, Sodium Bicarbonate, Camellia Sinensis (Green Tea) Leaf Extract, Aloe Barbadensis (Aloe Vera) Leaf Juice, Eugenia Caryophyllus (Clove) Leaf Oil, Mentha Piperita (Peppermint) Oil, Mentha Viridis (Spearmint) Leaf Oil, Citric Acid
Last words
I have many dogs (15 dogs and 1 cat, to be exact) and no matter how much I love each of them, trying to provide daily care, grooming, exercise and TLC is hard enough. 
Still, if I were to try and brush their teeth too, there would be no time left in the day to do anything else.  This product is easy and effective and a real time saver.  Dental health is important to our pets just as it is to us. 
If dogs could talk, they would tell us they don't like having professional dental cleanings, but they also don't like the thought of losing their teeth.   We can feel good when we are doing something so simple each day to keep them healthy.  
Right now, when you visit the Suchgood store, you can get 20% off your purchase through January 30, 2021.
Pin for Future Reference
Does This Article Deserve Your Thumbs Up?
We always appreciate your support and encouragement.  Your thumbs up means so much to us.  Please like this article.
If you find this page or any page on Small Dog Place Helpful, or useful in anyway, I'd love it if you would click the small heart found on the bottom right of each page.
You can also share or bookmark this page -- just click on the: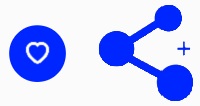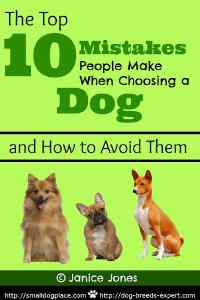 Free Monthly Newsletter
Sign Up for Our Free Newsletter and get our Free Gift to You.

my  E-book, The Top 10 Mistakes People Make When Choosing a Dog (and how to avoid them)