You know Your Dog Loves You Because...

The Sweet, Silly, and Scientific Ways Our Dogs Show Us How Much They Love Us.
Your Dog Loves You    |Published 01-22-2021
This is a sponsored post, but the content is based on personal opinions
This book is an illustrated list of dog behaviors involving dog interactions with their human friends. Written by Jeff Parks and Illustrated by Mark Sean Wilson, it demonstrates in a heart-warming, yet amusing manner all those day-to-day encounters that dog lovers know all so well.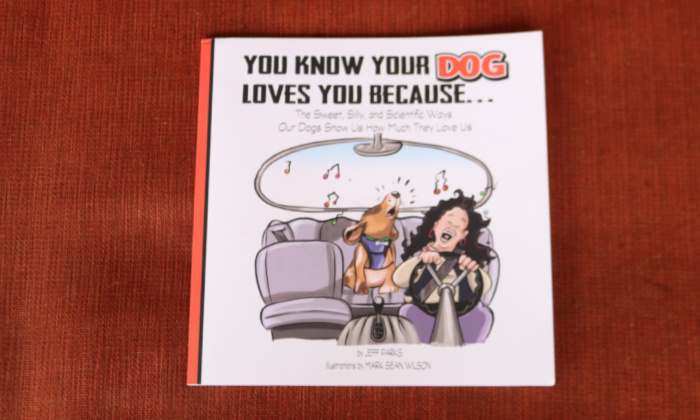 It is not meant as a technical document.  Rather, its goal is to please dog owners who will recognize immediately the dog's actions described in words and pictures. 
Neither Mr. Parks nor Mr. Wilson are biologists or trainers, but it is pretty clear that they speak from their own experiences.  Most dog owners will find most, if not all, of the behaviors very familiar.  

The book has a funny and sweet take on our canine friends.  It is not meant to be a comprehensive list of behaviors.  But it reflects on those canine relationships that reminds us of why dogs are so special to us and why humans are special to dogs. 
This is the kind of read that will bring joy and happiness to anyone who picks it up.
The book describes behavior that is not meant to represent dogs in a "psychological" analysis.  Nor is it meant to bog the reader down with scientific facts. It is a testament of how dog lovers feel about their dogs and why we need them.  It is also, a demonstration of how they love us and more importantly why they need us.    

Beyond Words, the Pictures Speak for Themselves
Like a kid "reading" a picture book, I found myself taking in all aspects of the illustrations. Not only were they extremely well done, Mark captured the true essence of dog expressions in a light-hearted, yet comical way. 
Your Dog Loves You
At the beginning of the book, there is a discussion of how dogs and humans originally came together for their mutual benefit.  Having read a little on the subject myself, there are many descriptions in the technical literature on how that happened. 
Some biologists in the field would not be comfortable with the author's descriptions but much of the origins of the domestic dog are still debated.  However, most will find the story a reasonable yet abbreviated version of canine origins.  

The author's narrative isn't meant to be the whole story, but to remind us that the relationship had existed since before mankind settled down to agricultural farming and still lived as hunter-gatherers.  

If anyone is interested in a more technical discussion of the adoption of dogs into the human family, several resources are available.

It is not a scientific analysis of the endearing behaviors described and I do not believe it was the author's intent to create such a book.  It is meant to make you smile, and help you remember that our dogs really do love us.
I believe it would be a fine gift to someone who is bringing a dog into their family for the first time or for anyone who loves dogs. 
More importantly, it might just be the book you need for yourself as a dog lover.  Place it on your coffee table and pick it up every time you need a reason to smile.  You won't be disappointed with this book.

Check Out the Book on Amazon
About the Author and Illustrator
Jeff Parks is an active member of the Cat Writers and Dog Writers Associations. His books include 'You Know Your Cat Loves You Because... The Sweet, Silly, and Scientific Ways Our Cats Show Us How Much They Love Us' and 'You Know Your Dog Loves You Because... The Sweet, Silly, and Scientific Ways Our Dogs Show Us How Much They Love Us'  The illustrator, Mark Sean Wilson, is an award winning contributor to The New Yorker. 

Your Dog Loves You:  Pin for Future Reference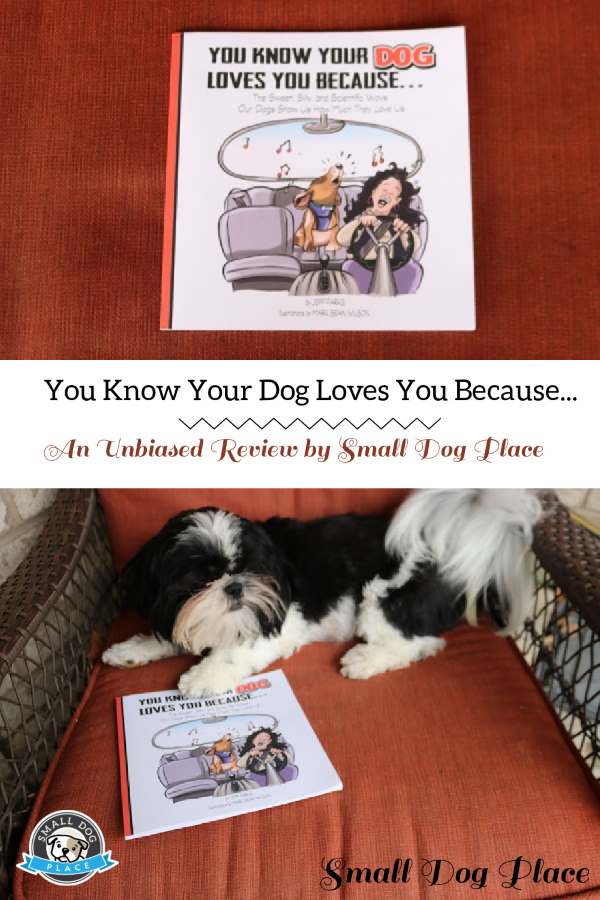 Book Reviewer Bio
This review was written by Alan Jones, a retired attorney who has owned dogs most of his life.  He currently lives with his wife in a household containing 14 Shih Tzu dogs.  
Needing a More Scientific Explanations for Our Canine's Affections Towards Us?
For anyone who still believes that dog lovers are just anthropomorphizing their feelings about their fur babies, there is a growing body of scientific research that quiet's that once universally held belief.  Here are a few links for further investigation.
How Dogs Love Us: A Neuroscientist and His Adopted Dog Decode the Canine Brain by Gregory Berns

What Makes Dogs So Special and Successful? Love
Does This Article Deserve Your Thumbs Up?
We always appreciate your support and encouragement.  Your thumbs up means so much to us.  Please like this article.
If you find this page or any page on Small Dog Place Helpful, or Useful in anyway, I'd love it if you would click the small heart found on the bottom right of each page.
You can also share or bookmark this page -- just click on the: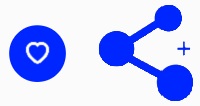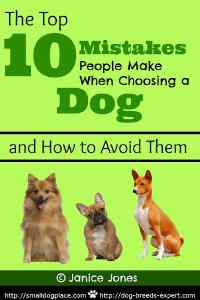 Free Monthly Newsletter
Sign Up for Our Free Newsletter and get our Free Gift to You.

my  E-book, The Top 10 Mistakes People Make When Choosing a Dog (and how to avoid them)