10 Hilarious Videos About CBD Oil for Pets
CBD Oil for Pets     by Rebecca Siggers     |Published 06-22-2020
Like us humans, our four-legged friends can get sick or injured, needing certain medication to get better. That's why CBD oil for pets is becoming quite popular among animal lovers.
It's an entirely natural way to help your pet if it feels any pain due to an injury or disease or is anxious for some reason. Many cats are known to be anxious and not socialize much with their owners, let alone other animals.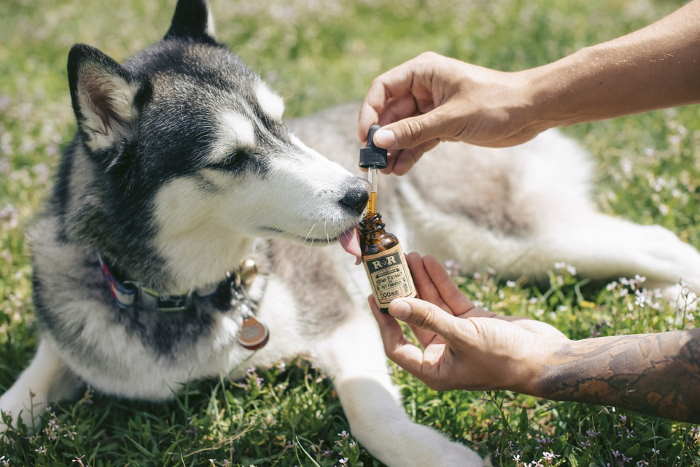 CBD Oil for Pets
Is CBD Oil Safe for Pets?
Many pet owners are worried about giving CBD oil to their furry friends. However, there are numerous that show CBD benefits, although more research is needed for animals.
What most people are concerned about is getting their pets "high." Obviously, no one would like to do that, especially since that might end up being traumatic for the little guys.
But that's the whole beauty of CBD because it can't get you or your pet "high." It doesn't have any psychoactive properties. That's the job of THC found in marijuana.
Almost all CBD products are made with CBD from JustCBD, which contains less than 0.3% THC, not nearly enough to alter the state of mind.
What CBD can do for your pet 
Relieve pain and chronic inflammation
Reduce anxiety
Protect the brain cells from free radicals
Improve heart health
Ease an upset stomach
Manage seizures
Boost appetite
Fight cancer
10 Hilarious Videos About CBD Oil for Pets
You can actually find an abundance of videos online where owners talk about their pets' health and social improvements thanks to CBD oil.
Check out these hilarious videos of pets that look like they've just used CBD oil. These are the funniest situations you can expect if you give CBD oil to your pet.
Angriest Dogs Ever
These may be the angriest dogs ever, but you can't deny they are still adorable. But do you know what they could definitely use? That's right, a little bit of CBD oil for dogs to calm their nerves and simply enjoy life.

Stina and Mossy Sharing CBD Experiences
Aren't these two cats the cutest ever? They literally can't stop talking. What could they be discussing so seriously? It seems to us like they're sharing their CBD experiences! It's how you can expect cats to behave with CBD – super relaxed and friendly.

Yelling Cat
Look at this crazy cat! It's trying very hard to tell its owner something. Perhaps to say that CBD oil was the best treat its human has ever given it? We're absolutely certain that's what it would say if it were to give CBD for cats a try.

Norman the Dog Riding a Bicycle
Now, this is something you don't see every day! We have no idea whether Norman has used CBD oil for dogs or not, but we can definitely agree that it genuinely cares about staying fit! Who says that dogs can't ride a bicycle?

Singing Cats Compilation
These lovely cats are something else! We usually see videos of dogs talking to their humans, but you can rarely see the same thing with cats.

With CBD oil for cats, these kinds of situations could be completely normal in your home. Your cat might not start singing, but it would surely be more social and talkative.
Cats Being Cats
This compilation might be the most hilarious out there. And it isn't only cats being cats – it actually shows cats being much weirder than usual!

Look at that funny guy standing on two legs! Or the crawling cat and the others, behaving like humans. It smells like CBD oil to us!
Husky Throwing a Temper Tantrum
This Siberian husky wants to take a bath so badly that the owner can't get it out of the bathtub. It's literally throwing the funniest temper tantrum.

If you can't get your pet to take a bath, CBD oil can be of enormous help. It would calm your pet and make it genuinely happier, so it wouldn't mind the water at all. That's great for pets who feel anxious when taking a bath.
An Unlikely Friendship
What about this little trio of unlikely friends? The angry cat could really use some CBD oil.

Cats and dogs can be very good friends sometimes, but if yours don't seem to like each other, perhaps some CBD oil for pets can help.
Heated Debate with the Owner
This adorable husky has a lot to say to its owner. Perhaps it wants some more CBD oil? Whatever it is, we love watching the heated debate with its human over and over.

Cats and Boxes
We all know cats love their boxes. They'd sit in a matchbox if they could fit in it. This one keeps trying to get inside a food package and actually manages to wear it like armor in the end. Could cats be any funnier?

Last Thoughts
And there you have it, some of the hilarious videos of pets, who could have easily used CBD oil before being filmed. If you give CBD oil for pets to your furry little friend, get ready for quite similar funny situations.
Author Bio CBD Oil for Pets
Rebecca is a cannabis and health industry consultant who frequently writes about the latest trends in the industry with only one motive that is to create awareness about healthy living. She has been writing for a long time now and is becoming a recognized name in the cannabis industry.

Did You Find CBD oil for Pets (Videos) Entertaining? 
Does This Article Deserve Your Thumbs Up?
We always appreciate your support and encouragement.  Your thumbs up means so much to us.  Please like this article.
If you find this page or any page on Small Dog Place Helpful, or useful in anyway, I'd love it if you would click the small heart found on the bottom right of each page.
You can also share or bookmark this page -- just click on the: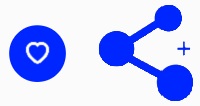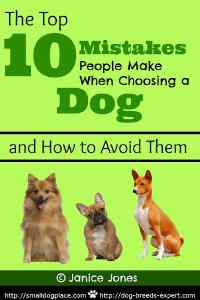 Free Monthly Newsletter
Sign Up for Our Free Newsletter and get our Free Gift to You.

my  E-book, The Top 10 Mistakes People Make When Choosing a Dog (and how to avoid them)