Vaping and Dogs:  What You Need to Know
Vaping and Dogs     by Rebecca Siggers     |Published 09-18-2020
In the last few years, vaping has obtained more popularity among adults trying to quit smoking and youngsters who have never attempted smoking. Vaping or e-cigarettes signifies a safer option than cigarette smoking. 
For people who don't know about vape cigarettes, they look like regular cigarettes but operate through the battery and convert the e-liquid into a vapor with the help of a heating element, which then the user inhales.
E-liquid is a mixture of different ingredients like flavorings, glycerine, and other chemicals. However, many vape products contain liquid nicotine, which has harmful health impacts on humans and animals. That is why most vape juices have caution marks on them.
Vaping and Dogs: Facts You Should Know
Dogs especially become interested in the delicious smelling flavor of the nicotine-containing e-liquid. These ingredients can be deadly to pets. Even though you must have quit smoking to avoid traditional tobacco's harmful effects, vaping can also put your pet under potential health risk.

Therefore as a responsible dog owner, there are certain things that you must know while vaping around your dog.

Facts You Should Know About Vaping and Dogs
1. Keep Vape Accessories away from pets
Vaping and Dogs: Keep all vaping devices and e-juices away from any pets in the home.
It is crucial to treat all vaping devices and e-juices, similar to a medication or any other toxic substances when staying with a pet. Keep them safely and away in a place that is entirely unapproachable to the animals. A few tips for storing vape accessories safely and keeping it out of reach from pets:

Place all the vaping add-ons in a locked box up high on a shelf.


The smell of e-liquids can be very alluring to your dogs. So, be sure to wipe all the surfaces and spare parts used during vaping before storing them.


Pets have a habit of chewing everything. The batteries of vape pens can be deadly and can burn your pets if they chew. So, keep them also safe in a container away from the pets.
2. Use Non-Nicotine e-Juice 
Vaping around pets is not harmful, but the ingestion of e-liquids that cause pet-related problems can be detrimental. The health risk increases when your e-juice contains high amounts of nicotine.
Nicotine can poison your pets as they can easily consume the e-liquid within seconds. Sometimes they chew the closed bottle and its soft rubber droppers out of curiosity, which is also very risky to your pet's health. 

As a caution, avoid vaping around pets, especially if they have an unusual allergy to the e-liquid. An appropriate way is to vape nicotine-free juices or non-flavorful liquids that are not pleasing to your dog.
There are different kinds of non-nicotine juice available in the market that you can experiment with. You can checkout Vampire Vape UK & purchase high quality vaping products.

3. Lookout for Nicotine poisoning symptoms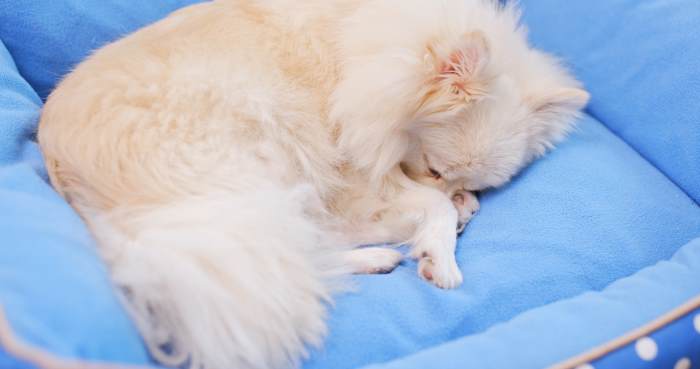 Know the Signs of Nicotine Poisoning
Vaping is not entirely avoidable for many people, as they use vaping to wean off nicotine. Therefore, apart from taking safety precautions, you must also be aware of the indications that your dog will display in case of nicotine poisoning.
Knowing the symptoms of nicotine poisoning in dogs is extremely important to help you to respond fast. The most common symptoms of poisoning in canines are drooling, puking, diarrhea, high blood pressure, lethargy, and seizures.
If you see any of these warnings, take them immediately to the veterinarian who will give them a sedative, wash out their stomach, and then provide medication.

Signs of Nicotine Poisoning in Dogs
Drooling
Vomiting
Diarrhea
High Blood Pressure
Lethargy
Seizures
4. Vape in rooms with ventilation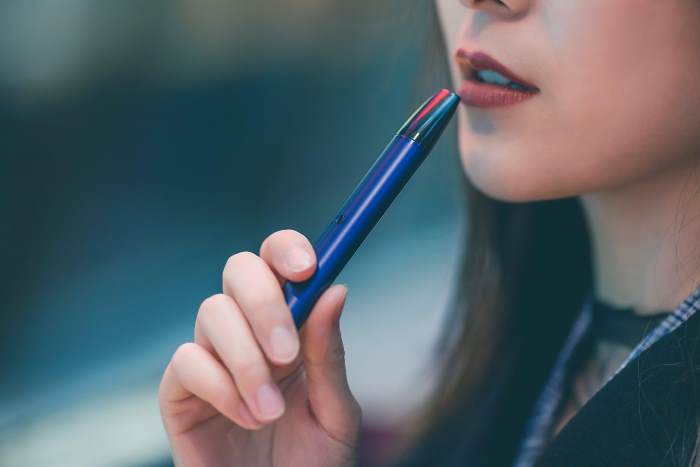 Remember that your pups can get nicotine poisoning by inhaling the vaporized nicotine. If you are vaping indoors and in a room with no ventilation, the chances are high that your dog might inhale potent amounts of nicotine, causing nicotine poisoning in them.
To prevent this, dog owners can vape outside or in rooms with adequate ventilation. Also, sensible dog owners should never blow the vapor into an animal's face.
5. Go outdoors with your dog while vaping
It is easy to align your vape timing with your dog's potty breaks and walk breaks. This way, both of you get a workout and decrease your pet's chances of inhaling nicotine vapors.
Vaping outdoors will ensure that most of the vape will diffuse in the air, and your dog will only get a faint whiff of it. Thus, reducing the harmful effects on nicotine vaping on your dog.

6. Choose Pre-Filled Cartridges
Dogs have a habit of licking surfaces, and spilled vape juice can expose them to nicotine. You can prevent this by using pre-filled cartridges (disposable) instead of regular tanks.
Pre-filled cartridges allow you to easily open and use, preventing any chances of spillage. But if you want to continue with refillable vape tanks, make sure to refill the vape tank over a sink with dropper's help. After filling, open the tap to clean any spillage.

7. Store Vape Chargers out of reach
The vaping device is an electronic device that you must charge every time it gets discharged. While charging, it tends to get hot and burn if not handled carefully. Therefore, avoid this situation by always charging the vape devices in a secure and secluded place where the pets can't reach it.

Conclusions About Vaping and Dogs
The vaping device is an electronic device that you must charge every time it gets discharged. While charging, it tends to get hot and burn if not handled carefully. Therefore, avoid this situation by always charging the vape devices in a secure and secluded place where the pets can't reach it.

Author Bio
Rebecca Siggers is a cannabis and health industry consultant who frequently writes about the latest trends in the industry with only one motive that is to create awareness about healthy living. She has been writing for a long time now and is becoming a recognized name in the cannabis industry.
References and Further Reading on Vaping and Dogs
Does This Article Deserve Your Thumbs Up?
We always appreciate your support and encouragement.  Your thumbs up means so much to us.  Please like this article.
If you find this page or any page on Small Dog Place Helpful, or useful in anyway, I'd love it if you would click the small heart found on the bottom right of each page.
You can also share or bookmark this page -- just click on the: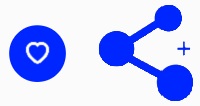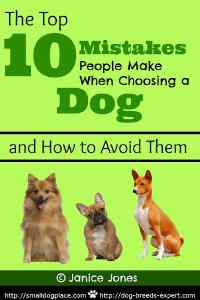 Free Monthly Newsletter
Sign Up for Our Free Newsletter and get our Free Gift to You.

my  E-book, The Top 10 Mistakes People Make When Choosing a Dog (and how to avoid them)