9 Habits of Not So Effective Pet Parents & Ideas to Improve
Am I One of Those Not so Effective Pet Parents?

By Vivek Patel   |Last Updated 02-21-2022
Or am I an effective pet parent?  Take our Quiz to find out. Mark each statement as Agree or Disagree.
Create your own user feedback survey
Not So Effective Pet Parents Quiz Results
You are an entirely effective parent if you scored a 100%.  But don't despair.  We're all working towards that goal.  Read on to see what you can do.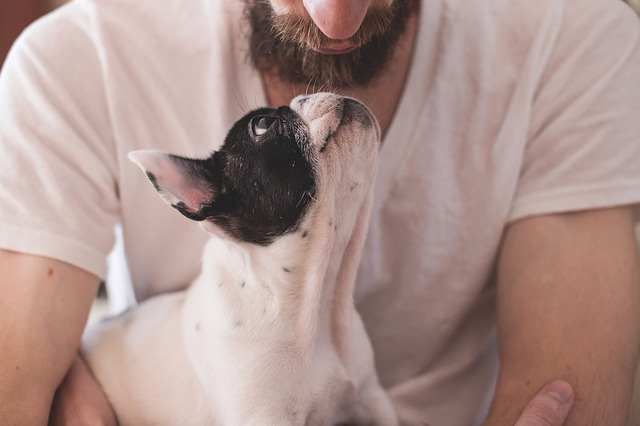 Though exaggerated as the above questions may sound, if you answered yes to more an one, you may be less effective than you thought. 
Don't despair. Read on to learn what some not so effective dog parents may do to their dogs, albeit unknowingly.  Finally, we've listed some great habits at the end of this article to get you back on track.

Your mutt has emotions too! Caring for your furry companion doesn't only mean pampering them with delectable treats or lavish pet accessories.
As a pet parent, the way you communicate and behave with your dog can have a significant effect on their behavior and wellbeing. 

Habits of Not So Effective Pet Parents
Even the best and most experienced pet parent can act in a way that confuses pets, negatively affecting their quality of life and emotional wellbeing. Read on to know how these poor habits can confuse your furry friend, changing your relationship with them. 

#1 Spanking or Yelling When Disciplining Them
As bizarre as it may sound many pet parents think that a firm smack or shout can help in discipling a canine who chews carpets and shoes, claws at the doors, or accidentally urinates in the house.
Your pet pal is not a human being. They often fail to make a connection between you yelling and the mistake they've just committed. Punishing them will only cultivate fear and anxiety in them, affecting their wellbeing. Not so effective pet parents often fail to learn the best ways to get dogs to behave.

Instead of reprimanding them, be patient and train your pooch to follow the rules of your house. 
#2 Not So Effective Pet Parents May Misuse the  Kennel 
Your mutt's crate or kennel keeps them safe and comfortable during long drives or social gatherings. Therefore, it is essential that your little furry friend sees it as a place where they can relax.
Using the kennel as a way to punish your pooch for bad behavior will make the area feel like a doggy jail, discouraging them from entering it even when you don't mean to reprimand. 

Even during crate training, it is wise to keep the crate time limited to 4-5 hours for your small pooch. Your little four-legged companion should look forward to visiting the kennel.
Make crate training stress-free and fun by placing special toys and treats, and steak or peanut butter-stuffed Kong toys.
#3 Leaving Them Alone in the Car
It is illegal to leave a dog alone in a confined vehicle. Yet, most pet parents take their time running errands while leaving their pet pals in the car. This is a dangerous and cruel habit which can risk your four-legged family member's life. 

Regardless of the temperature outside, cars heat up quickly. Their metal body absorbs the solar heat, raising the temperature inside the vehicle.
Even if the windows are left open, just ten minutes in this heated oven is enough to kill your little canine friend of a heat stroke. 
Even if you are tempted to pick a quick snack from a store, avoid leaving your pooch alone in the car. Further, if you see a pet left alone in a vehicle, contact the authorities immediately. 
#4 Not So Effective Pet Parents Allow Their Dogs to Jump on Guests
Sure, your pooch is sociable and loves to greet your visitors. However, not every visitor enjoys a canine jumping on them. Many humans are scared of or allergic to dogs or just do not appreciate animals jumping on them.

If your dog tends to jump on guests, use a leash to prevent such a situation or warn your visitors to ignore them till they calm down. 
#5 Mollycoddling Them 
It's great to express your undying affection and devotion towards your furred pal. However, fussing over your pooch will result in bad behaviour, which will be tough for you to manage later.

Many not so effective pet parents try to be overprotective by making their pooch wear a sweater and shoes or taking them around in a pet stroller.
Your pooch is an animal who can effortlessly adapt to their environment. So, unless recommended by your vet, get your pooch out to play and walk on their own. It would be a shame to let your pooch lie in their stroller without letting them feel the grass on their feet.
Lastly, avoid over-feeding your pet pooch. Feeding your beloved mutt scraps from the dinner table or an extra serving of their favorite treat may satisfy your guilt, but can have serious repercussions. 
Even if their big eyes peering at you from under the table make your heart melt, a firm 'No!' will teach them that you will not give in to their begging.
Also, remember not to leave food on the counter or the table if the dog has a way to retrieve it. Reward your little pooch for staying out of the dining area and keep the kitchen closed when you aren't around. 
#6 Exposing Them to a New Setting without Adequate Preparation
Dogs tend to feel secure in a familiar environment. Any change in routine can make them feel threatened and anxious.
For instance, you may be thrilled with the idea of adopting a big dog who you think will be a good companion for your little furry pal.
However, this may not be taken well by your dog, causing them to feel depressed, anxious,  or threatened. Before adopting another four-legged companion, it is wise to gauge its effects on your small pooch.
Similarly, canines suffer from anxiety during a social gathering. If you are hosting a party at your home, it makes sense to train your mutt to cope with the situation. 
If you find your dog is anxious about a particular situation, consult your vet on how you can help your pet pal ease the distressing symptoms.
Socialization is important, but it's not a good idea to use a sink or swim mentality.  Slow and cautious is a much better mantra for socializing a puppy.
Home remedies like CBD oil or cannabidiol are proven to alleviate the symptoms of anxiety. Talk to your vet to know the right dose of CBD for your furry partner. 
#7 Not So Effective Pet Parents Ignore Their Dog's Health
More often than not, pet parents do not feel the need to visit their vet for regular checkups. No wonder, we often come across shocking stories where careless pet parents have failed to attend to their pet's health, landing them with infectious wounds or acute ailments. 

Your mutt depends on you for their wellbeing. Make sure you visit the vet regularly. This will not only help diagnose ailments earl but also keep them in good physical and mental shape.
Further, stay up-to-date with their vaccination schedule, protecting them from fatal canine illnesses like hepatitis, parvovirus, and parainfluenza. 
#8 Prolonging Their Life in a Terminal Illness 
It is natural for pet parents to get emotionally attached to their dog. However, if your canine friend is terminally ill, it is wise to overcome your desire to keep them living in pain and suffering.
Love shouldn't be selfish. Just because you do not want to part with your furred companion, it's not fair to have them suffering in their final months. 

Without a doubt, your pooch is your lifetime companion. However, if they have developed a terminal illness, it is wise to consult your vet about euthanizing them, relieving them of their agony. 
#9 Not so Effective Pet Parents Fail to Dog-Proof Their Home
Small dogs are curious by nature. Hence, they may accidentally eat or swallow items that are not meant for them. Just like with babies, homes need to be made safe for dogs.
Most pet parents miss out on this crucial aspect, exposing their dog to potentially hazardous chem( 
11 Habits of Effective Pet Parents
Here's a Quick Checklist of 9 Habits that will not only make you effective but will make you a stellar dog parent.
✔My dog eats the best food I can afford whether it is commercially available or home-made.
✔I have learned how to train my dog using positive techniques 
✔My dog goes with me if possible, but never if he will be left in a car
✔My dog loves to take walks, I don't use a stroller when the dog can walk.
✔My dog has a sweater or coat for cold weather but does fine without one when the temperature is mild.
✔My dog gets regular vet check-ups and recommended preventatives
✔ keep a leash on my dog when we are out and about
✔I use a dog crate or kennel appropriately.
✔I have researched the right breed for my family and me
✔My house has been dog-proofed.
Take-a-Way From Not So Effective Pet Parents
Most pet parents believe that they will never do anything that harms their canine friend. However, the sad truth is that we all commit blunders that could adversely affect their behavior and wellbeing.
Make sure you avoid the aforementioned poor habits to be the best pet parent your pooch can ever have.
---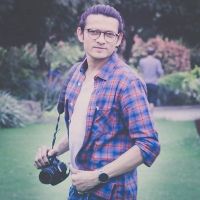 Author Bio: 9 Habits of Not So Effective Pet Parents & Ideas to Improve

When it comes to a dog's health and safety, Vivek Patel never misses any opportunity to share the knowledge with pet lovers.
He works tirelessly to write about dog health, behaviour, and training skills, besides this he is the digital marketer and Local Search Specialist at E2M. He turns innovative ideas into achievable search strategy. You can reach him on twitter @vivekrpatel.
---
Does This Article Deserve Your Thumbs Up?
We always appreciate your support and encouragement.  Your thumbs up means so much to us.  Please like this article.
If you find this page or any page on Small Dog Place Helpful, or useful in anyway, I'd love it if you would click the small heart found on the bottom right of each page.
You can also share or bookmark this page -- just click on the: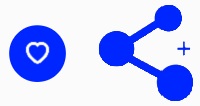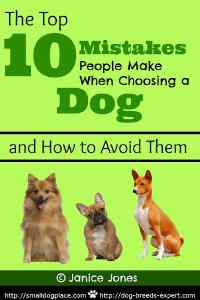 Free Monthly Newsletter
Sign Up for Our Free Newsletter and get our Free Gift to You.

my  E-book, The Top 10 Mistakes People Make When Choosing a Dog (and how to avoid them)