A Pup Above Dog Food Review
A Pup Above Dog Food Review   by Janice Jones     
|Published 11-29-2021
-sponsored-
As dog owners, we are always on the lookout for the best care options, best products, and best food for our special furry friends.  We want them to be happy, healthy, and enjoy a long life.  Finding the best, though, is not always easy with so many choices out there.  
Today, I was lucky enough to sample a new food for my "herd" of dogs called A Pup Above.  As always, I am skeptical about trying new foods, especially with all the warnings suggesting that changing diets can cause digestive upsets. 
But I became very excited after reading about this company.  What follows is my unbiased review of the four recipes provided by A Pup Above.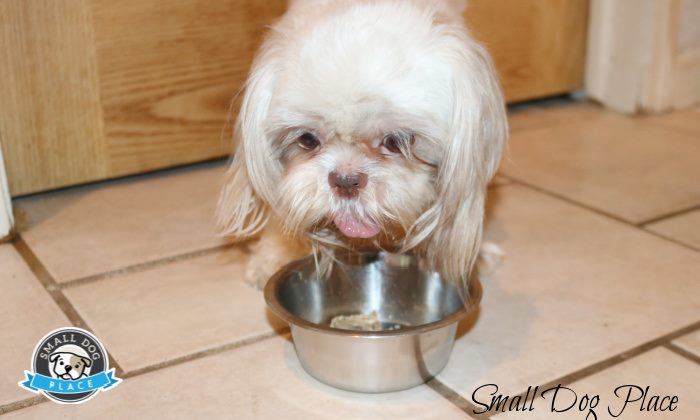 A Pup Above Dog Food Review:
Quick Facts
100% Human grade ingredients
Slow-Cooked using the sous-vide method
Food is prepared in a USDA facility in Texas
Four recipes from which to choose, all equally nutritious or you can purchase sample packs that contain each recipe.
Comes in either a 3 lb. or 7 lb. bag with larger savings when you purchase the larger bag.
Prices start at about $3 a day for small dogs
Each recipe was created by a board-certified veterinary nutritionist to be balanced and meet the AAFCO standard for an adult dog maintenance diet.
Eco-friendly packaging which can be recycled
Guaranteed: If your dog doesn't love the food, A Pup Above will refund your 1st meal delivery in full.
A Pup Above Dog Food Review:
What I Love 
Locally sourced in the US.  
Cooked in a USDA inspected, human-grade facilities
Meats are USDA certified
Vegetables and fruits are non-GMO
The company uses "ugly produce" which is a name given to products that grow in odd shapes and sizes.  It's all the same high-quality nutrition, but not sold in grocery stores because people think it looks weird.
Additional ingredients considered to be superfoods such as turmeric, thyme, and parsley
Rather than producing the food at a high temperature that robs it of nutrients, A Pup Above uses the Sous vide method of cooking.  (More about that in a minute)
High in protein: Compared to similar foods, A Pup Above averages 11.48 grams of protein per 100 kcal.  This works out to be approximately 77% more protein than other fresh dog food diets.  
Delivered to your door, frozen.  Just defrost and serve or store in your freezer.
A variety of different recipes, quantities, and shipping intervals
Choice between Friendly grain and grain-free recipes.  Some dogs don't do well with certain grains due to digestive sensitivities, while other pet owners are cautious about grain-free diets due to a study of the potential link between grain-free food and cardiomyopathy. (1)  Two formulas are grain-free (Beef Stew and Porky's Luau and two recipes include friendly grains (Chick Chicka Bow Wow and Turkey Pawella)
Good Size for Small Breed Dogs.  For example, a 5-pound dog would get ¼ patties or 4 ounces per day.
Each formula is created using a single source protein, a big plus for any dogs that are showing signs of allergies.
No product recalls as of this writing
This company donates 1% of its yearly revenue to the White Buffalo Land Trust. This donation helps fund the trust's flagship farm, which is an excellent example of the type of regenerative agriculture needed to sustain communities long-term.
A Pup Above Dog Food Review:  What's Not So Good
There's little not to love about A Pup Above, but since I promised you a non-biased opinion, here goes:

More expensive than kibble or canned dog food. All fresh dog food brands are more expensive and if you are looking for a high-quality diet for your dog, this shouldn't come as any surprise.  You won't find a Ferrari for the price of a Chevrolet Spark.
It is priced competitively for small breed dogs but may be too expensive for larger dogs.
Recipes meet the AAFCO Standard for the adult maintenance diet only.  At the time of this review, specially designed puppy formulas, senior or performance diets have not been introduced.
Not so easy to proportion into daily rations.  It seems to be geared for feeding one meal per day which may not be ideal for small dogs.  For example, a 5-pound dog would receive ¼ pound of food per day.  You would need to further divide that amount into two servings.
Shipping Fees apply.  I could not find anything on the website that stated free shipping
Feeding A Pup Above to Puppies
With the high protein content contained in the four diets, one might think the food would be great for puppies.  Since I didn't see anything about this on the website, I reached out and this is what I learned:
"Our recipes are a great topper option, however, puppies should not be fed A Pup Above exclusively. Puppies need extra calcium and other essential vitamins and minerals to support their growth. Generally, once dogs are a year or older, they can transition fully to adult food."

A Pup Above's Four Recipes
A Pup Above's website provides a wealth of information about their products and also includes blog articles that relate to food and the feeding of dogs. 
For example, if you are curious about a specific ingredient in any of the formulas, you just need to click on it and find out why it was included. 
I did that with apples and learned that this delicious fruit is a good source of dietary fiber and vitamin C.

A Pup Above Dog Food Review:  Texas Beef Stew
Texas Beef Stew is packed with bold flavors and nutritious vegetables, and it has the highest amount of crude protein of all four recipes. it's also a good choice for dogs that need a grain-free option.
The main ingredients include Beef, beef liver, tomatoes, green peas, carrots, russet potatoes, safflower, oil, turmeric, thyme, parsley, vitamins and minerals.
Guaranteed analysis:
Crude protein: 16.3% min
Crude fat: 6.4% min
Crude fiber: 0.5% max
Moisture: 71.1% max
Taurine: 0.02% min
Kcal/kg: 1,279
A Pup Above Dog Food Review:
Turkey Pawella
According to A Pup Above, this limited ingredient diet is made with cage-free, real turkey and non-GMO veggies packed with antioxidants, fiber, and vitamins.

The main Ingredients are Turkey, turkey liver, tomatoes, carrots, green peas, rice, turmeric, thyme, parsley, minerals and vitamins.  
Guaranteed analysis:
Crude protein: 14.31% min
Crude fat: 5.09% min
Crude fiber: 0.5% max
Moisture: 74.3% max
Taurine: 0.16% min
Kcal/kg: 1,202
A Pup Above Dog Food Review:
Porky's Luau 
A Pup Above states that this diet has all the flavor of a luau without the limbo stick, Porky's Luau blends savory, lean pork with superfoods like sweet potatoes, pineapple, and turmeric. Pork is crate free without antibiotics or growth hormones.  
The main ingredients of this pork-based diet include pork, pork liver, sweet potatoes, green beans, pineapple, turmeric, thyme, parsley, minerals and vitamins.
Guaranteed Analysis:
Crude Protein 13.4% min
Crude Fat 5.2% min
Crude Fiber 1.1 % max
Moisture:  72.1% max
Taurine: 0.08% min
A Pup Above Dog Food Review: Chicka Chicka Bow Wow
This single source protein comes from cage-free birds that are produced using no antibiotics or growth hormones.
The main ingredients are chicken, chicken liver, sweet potatoes, spinach, apples, rice kale, turmeric, thyme, parsley, minerals and vitamins.
Guaranteed Analysis:
Crude protein:  14.0% min
Crude Fat:  5.8% min
Crude Fiber:  1.2% max
Moisture:  67.0% max
Taurine:  0.11% min.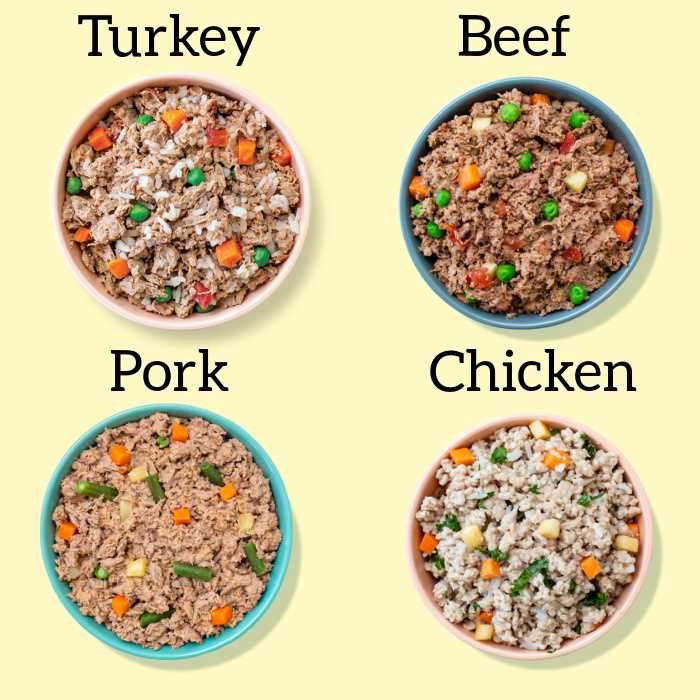 A Pup Above Dog Food Review: Four Formulas
A Pup Above Dog Food Review:
Sampler Pack
If all of these recipes are sounding very tasty, remember this food is for your dog, not you.
If your dog will is anything like mine, they will chow down on any recipe. But you have the option of ordering a sampler pack of all four recipes. 
This can be a one-time order or if you prefer, you can start a subscription.  if you're not sure which to try, you can order a sampler pack of all four options, either as a one-off order or a subscription.
On the other hand, you could start off with one option as your first order and then continue to change until your dog has had the opportunity to sample them all.  
More Information on the Sous Vide Process
No cooking method preserves a food's nutritional integrity, not for dogs or people. Nutrition- minded people always look for the best options and many dog parents are following in this trend.
Raw seems to be a more popular dietary choice for dogs compared to the high processed kibble.  But the risk of pathogens remains a concern for many pet parents. So, what's the alternative? Sous-vide is – and it's making headway in the pet and human food industry.

The Sous vide process (2) comes from the French term "under vacuum".  The process involves placing uncooked food into food-grade bags, sealing them, and submerging them into water.  The temperature of the water, usually 180 degrees F.  cooks the food, slowly, until it reaches 160-165˚ F.
This temperature kills any pathogens but doesn't overcook the food. Overcooked food tend to loose essential vitamins and other nutrients.
Ordering Information
There are several options when it comes to shipping, but before you make a decision, it's best to know how much your dog eats.  This will determine the quantity and frequency of your orders. 
Another consideration is how you want to feed this food.  

There are two options here.  First, you may want to make this food the stand-alone diet for your dog, or secondly, you may decide to serve the food as a supplement. 
Most people choosing this option will feed 50% A Pup Above and 50% their current dog food. This possibility makes the food much more affordable yet still providing an excellent diet.
To help you decide, information for each formula is provided on the company's website.  Click on any formula and you will be directed to the sales page.  Here you can click on any of the small icons to learn more about the product.
Photograph of all four diets
How to Enjoy (infographic)
An infographic of all four products labels including ingredient lists, guaranteed analysis, and caloric makeup
"Why it's time to kick the Can":   A must read if you are curious how fresh dog food compares to canned dog food.
"Only the best in our bowls":  If you want to compare A Pup Above to all the other Fresh Dog Food vendors, this is the infographic for you.  And finally,
How Much Food Does Your Dog Need:  This is a very important graphic if you are unsure how much to order?  Even if you skip all the others, do click on this one because it will tell you exactly how much and how often to order.  With that said, all dogs are different, so you may need to make some alternations as needed.  Remember that all dog food labels will have feeding guidelines as a starting point.  You may need to adjust up or down depending on your own dog's lifestyle.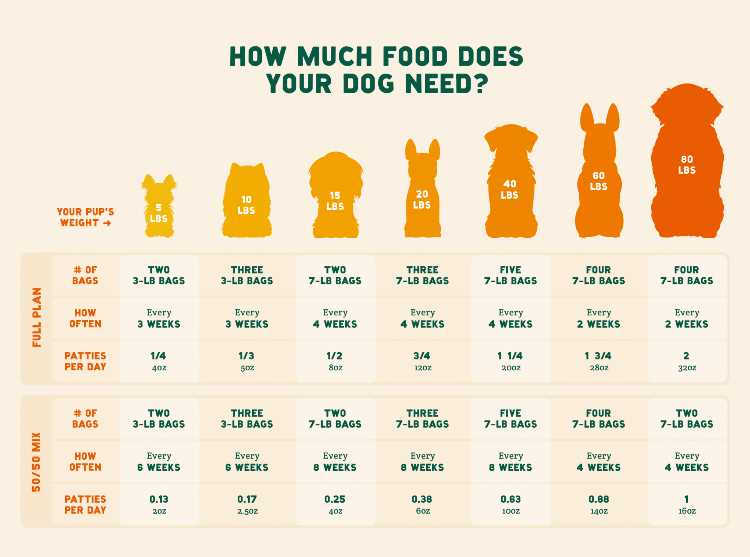 Courtesy of A Pup Above
A Pup Above Dog Food Review:
Last Words
So, I hope I have stressed all the major points about A Pup Above Fresh Dog Food Company.  If not, let me review:
This is human quality food shipped directly to your home.  It is sustainably produced inside the USA, in human quality facilities. 
More important, is the way the food is produced, the Sous vide method of cooking.  High temperatures and highly processed foods are not as nutritionally sound as less processed ones that use lower temperatures. 
This is true for both human and dog consumption.   Highly palatable and nutritious, each formula provides a single protein source which is especially important if your dog is dealing with food allergies. 
One thing missing from the review is how it tastes.  Only dogs can answer that, but I believe I got a good indication when I introduced my "herd" to A Pup Above.  
My current "herd" consists of 13 Shih Tzu dogs ranging in age for 7 months to 12 years old. For anyone not familiar with this breed, the Shih Tzu are an ancient breed that have been around for millennium to serve as companion dogs. 
Research has shown that this breed is ancient and is one of the few breeds closely related to the wolf. (3) 

These gentle little dogs don't remind me of wolves normally, but when I served this food, I did see the wolf in them. 
I was lucky to have all my fingers still attached after I served each their first bite of A Pup Above, Turkey Pawella. 
Now, I must also disclose that I have a few very picky eaters and even these dogs were eager to try this new culinary delight.  I guess they were thinking that I was serving some table scraps, which I'm guilty of doing upon occasion. 
Needless to say, this dog food passed the taste test with five gold stars. So, I can confidently report that the food is not only nutritious and delicious, but the company gets five stars for being sustainable and good for the environment.
A Pup Above Dog Food Review: 
Pin for Future Reference
References for A Pup Above Dog Food Review
(1) https://www.fda.gov/animal-veterinary/outbreaks-and-advisories/fda-investigation-potential-link-between-certain-diets-and-canine-dilated-cardiomyopathy
(2) https://animalwellnessmagazine.com/sous-vide/
(3)https://www.science.org/doi/full/10.1126/science.1097406
Does This Article Deserve Your Thumbs Up?
We always appreciate your support and encouragement.  Your thumbs up means so much to us.  Please like this article.
If you find this page or any page on Small Dog Place Helpful, or useful in anyway, I'd love it if you would click the small heart found on the bottom right of each page.
You can also share or bookmark this page -- just click on the: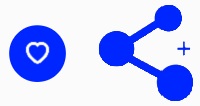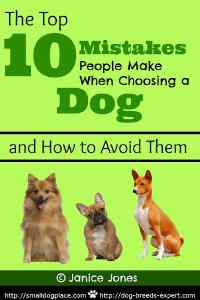 Free Monthly Newsletter
Sign Up for Our Free Newsletter and get our Free Gift to You.

my  E-book, The Top 10 Mistakes People Make When Choosing a Dog (and how to avoid them)