Cooking For Your Dog: Owning a Hot Pot Can Earn You Two Paws Up!
Cooking for Your Dog,    by Anna Wayne   |Last Updated 02-03-2020
Veterinarian Karen Becker knows a thing or two about the advantages of cooking food for dogs rather than limiting their diets to canned food, bagged chow and the occasional under-the-dinner-table offering. 
Dr. Becker worries that commercial pet food is too loosely regulated. Unlike human foods, it's not evaluated by the USDA, FDA or even AFFCO (The Association of American Feed Control). 
This is no way to treat the floppy-eared dude you credit for saving your sanity, giving you more joy and love each day than you ever thought possible and being a companion through thick and thin.
But take time to prepare your own dog foods, and you make sure Bruiser gets meals that are grain-free and made from "human-grade ingredients" that are free of preservatives, chemicals, emulsifiers, flavor enhancers, and artificial colors. That is truly the best reason for cooking for your dog.

Prepare your dog's foods, and you'll earn more than just a few tail wags and an appreciative wet kiss; you'll be able to control everything about the cooking process, so your dog stays healthier throughout his life.
Use a hot pot to make your doggie gourmet foods, and you'll wonder how you ever lived without this versatile cooking tool! 

Cooking for Your Dog:  Hot Pots to the Rescue
If you're just being introduced to the world of culinary tools, you may not be familiar with these appliances. Even "New York Times" food reporter Melissa Clark admits to falling in love with hers for more reasons than just churning out food worthy of a trained chef.

Hot pots perform myriad tasks, acting like slow cookers, pressure cookers, rice cookers, and yogurt makers, so if you have limited room in your kitchen—and admit to owning more than one treat jar—this appliance belongs in your life and in your dog's. 
These trendy kitchen tools have only been around since 2009, but they became so popular, so fast, annual sales of electric pressure cookers went from 300,000 annually to over three million once the hot pot became a must-have for cooks, homemakers, brides making shower lists and everyone else eager to own one.
So, it stands to reason this appliance makes the ideal "dog food cooker," too. Over the years, hot pots have developed and evolved immensely. The new phenomenon these days is the instant pot, an appliance which has online consumer sites like Honest Product Reviews raving.
It's no wonder because an instant pot is the perfect place to cook up a delicious meal for your dog. To be clear, the recipes that we're describing here are great for hot pots, but they can all be made in an instant pot as well.

Before we introduce you to the five hot pot dog food recipes your dog would ask for if she could talk, it's important to know a couple of things about becoming a dog chef.

Veterinarian Judy Morgan at Chewy.com says that "Cooking for our dogs isn't the same as cooking for ourselves" and offers these 5 tips: 
Tip #1: Never use social media as your guide for feeding your dog. Pet owners mean well, but like everything else on the social media scene, it's best to take your cooking cues from professionals. 
---
Tip #2: The recipes we're sharing here have been tested and found healthy for pets, but there are plenty of recipes you'll run into that haven't been and can lack the essential nutrients dogs need to thrive. 

---
Tip #3: Got a Schnauzer? Sheep Dog? Shar Pei? Breed, size and age should always be factored into your culinary efforts, especially if your dog suffers from allergies. 

---
Tip #4: When you cook meals for your dog, you can pump up the nutrients by adding necessary vitamins and minerals to the dishes you can prepare. 

---
Tip #5: Run your recipes by your vet so she knows exactly what your dog is getting in her diet. Further, if any of the recipes you cook in your hot pot lack a certain vitamin or mineral, your vet will notice it and make recommendations for adding it to your dishes. That goes for the recipes we include in this article, too! 

Cooking for Your Dog:  Avoid these Ingredients
Don't use these ingredients unless the vet approves 
At TraditionalCookingSchool, ingredients are sacrosanct because dogs are, too. That's why dog lovers maintaining the site say pet parents can can get as creative as they like, but never add these foods to your recipes when cooking for your dog: 
-Avocados 
-Brewer's yeast 
-Cherries 
-Chocolate and cacao 
-Garlic 
-Grapes and raisins 
-Leeks, onions, and scallions 
-Macadamia nuts 
-Raw bread dough 
-Xylitol-laced ingredients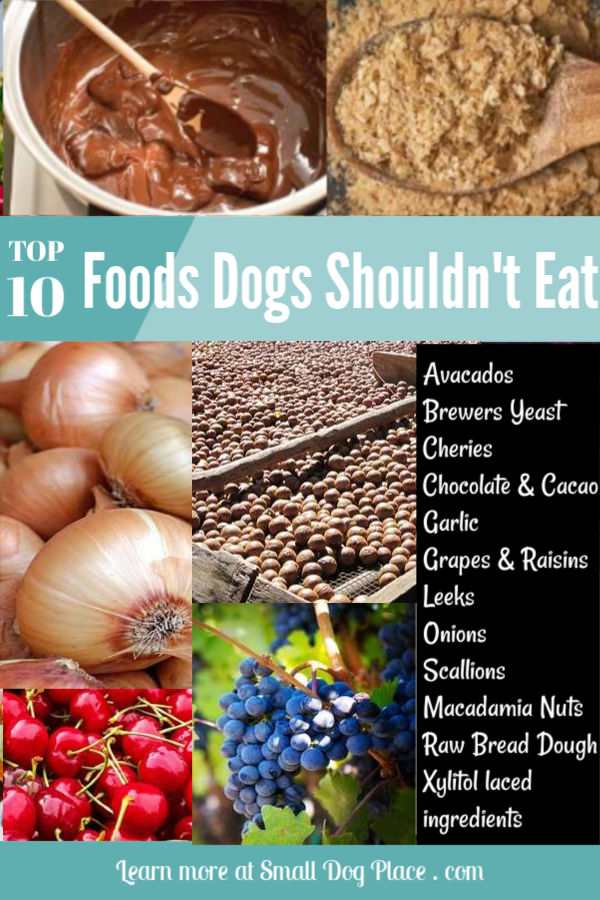 When cooking for your dog, always remember that some of your favorite foods can make your dog very sick.
How Much to Feed When Cooking for Dogs
When we use kibble or canned food, the quantity of food to feed is easily available to us on the label, but when cooking, it is a bit more complicated.  If you don't have a degree in kitchen math, I've given you some guidelines based on the Ohio State University Calorie Calculator.
To calculate the number of calories needed, you would need to know your dog's weight in kilograms.  Then, you would take the weight in kilograms and raise it to the 0.75 power and multiple by 70.  This is the resting energy requirement.  From there you need to multiply that number by a factor based on the life stage of your dog. 
(70)Kg0.75 x lifestage factor provided by OSU.
Sound easy?
No worries, here are few weights with the calculations already worked out for you.
Puppies: Under 4 months
2 lbs. or 0.9 kg = 65 RER X 3.0 =  195 calories
4 lbs. or 1.4 kg = 90 RER X 3.0 =  270 calories
6 lbs. or 1.8 kg = 109 RER x 3.0 = 327 calories
---
Puppies 4 months to Adult
2 lbs. or 0.9 kg = 65 RER x 2 = 130 calories
4 lbs. or 1.4 kg = 90 RER x 2 = 180 calories
6 lbs. or 1.8 kg = 109 RER x 2 = 218 calories
---
Adults (for the numbers below, calories and kcal are interchangeable)
8 lbs. or 3.6 kg (Neutered) =183 RER X 1.6 =292 calories (Intact) x1.8 = 329 cal.
10 lbs. or 4.5 kg (Neutered) =216 RER X 1.6 =346 calories (Intact) x 1.8 = 390
12 lbs. or 5.4 kg (Neutered) =248 RER X 1.6 =3.97 calories (Intact) x 1.8 = 446 
14 lbs. or 6.3 kg (Neutered) =278 RER X 1.6 =445 calories (Intact) x 1.8 = 500
16 lbs. or 7.3 kg (Neutered) =311 RER x 1.6 = 498 calories (Intact) x 1.8 = 560
18 lbs. or 8.2 kg (Neutered) = 330 RER x 1.6 = 542 calories (Intact) x 1.8 = 610
---
Five Hot Pot Recipes Your Dog Will Love 
 Rover's Chicken and Veggies 
Ingredients: 

2 chicken breasts 
2 carrots 
2 cups water 
1 medium sweet potato 
1 cup green beans
1 cup brown rice
1 cup blueberries 
½-cup peas 
Cooking For Your Dog, Directions:
1. Set your hot pot to pressure cooker status 
2. Add chicken breasts 
3. Mix in the rest of the ingredients 
4. Add water 
5. Cook on manual high pressure for 25 minutes 
6. Move setting to natural release for 10 minutes 
7. Garnish with parsley. It will keep Rover's breath sweet. 
Bowzer's Chicken and Sweet Potatoes 
Ingredients: 

3 cups chopped chicken breasts 
2 carrots (diced) 
2 cups white rice 
1 medium sweet potato (diced) 
1-2 cups frozen spinach 
2½-cups water 
Cooking for Your Dog, Directions:
Place ½-cup water in pressure cooker and add frozen breasts 


Close, seal and cook 30 minutes at high pressure 


Meanwhile, soak/rinse rice several times; drain to remove starch 


Microwave remaining 2 cups of water for 3 minutes 


Release pressure valve, open lid and add that hot water to the pot 


Stir in sweet potato, carrots, and rice, making sure the rice is underwater 


Cook 12 minutes on high pressure. Fully release pressure at 15 minutes 


Mix in spinach and shredded chicken with a spoon, combining all ingredients 


Divide into 8 plastic containers and refrigerate. 
Poochie's Pork and Broccoli Casserole 
Ingredients 
3 pounds pork tenderloin 
1 bag frozen carrots 
1 bag frozen peas 
1-2 yams (peeled and cubed) 
1 peeled and cored apple 
2 cups chopped spinach 
2-3 cups broccoli spears 
1 can drained and rinsed kidney beans 
Cooking for Your Dog, Directions:
1. Place pork in the hot pot and set to slow cook 
2. Add just enough water to cover pork 
3. Add all other ingredients, except the peas and spinach 
4. Cook on low for 7-8 hours or on high for 5-6 hours 
5. Add peas when there's 2 hours of cook time left 
6. Add chopped spinach at the end 
7. Use a wooden spoon to shred the pork and mix up the casserole 
8. Ladle into plastic bags that can be split between the 'fridge and freezer. 
Bruiser's Beef and Butternut Squash Stew 
Ingredients 

2½-pounds ground beef 
4 cups water 
1 can drained and rinsed kidney beans 
1½-cups each: brown rice, cubed butternut squash and chopped carrots 
¾-cup fresh or frozen peas 
Cooking for Your Dog, Directions:
1. Set appliance to slow cook and add ground beef 
2. Add all remaining ingredients plus water 
3. Cover and cook on low for 6 hours or on high for 3 hours 
4. Cool and portion out servings accordingly. 
Woofie's High Iron Dog Dinner 
Ingredients 

2 pounds beef liver 
1-pound brown rice 
2 cups each: chopped broccoli and chopped carrots 
3 cups water 
1 cup Greek yogurt 
4 eggs 
4 Tablespoons coconut oil 
Cooking for Your Dog, Directions: 
1. Toss liver, rice, veggies and water into the appliance and set on slow cook 
2. Cover and cook for 6 hours or on high for 4 hours 
3. Warning: your dog's going to love the smell, but you may not 
4. Add eggs, oil and yogurt once cook time is over 
5. Split into portions; refrigerate or freeze 
6. Expect this stew to look ugly! 
7. When you defrost, ingredients will separate, so mix well. 
Nutritional analysis by https://www.verywellfit.com recipe calculator;  Calculations are best estimates, but it is always advisable to share these with your veterinarian before using.

To Make, Perhaps to Store? 
Lots of busy folks turn their noses up at the idea of cooking for their dogs because they don't realize that most recipes are designed to be made in big batches, which is exactly why owning a hot pot can come to your rescue. 

It's wise to cook in quantity so you always have reserves in your freezer, but it's important to pay attention to storage times and doubly important to label each bag or container with the name of the dish and the date you put it into your freezer or refrigerator. 
We consulted FoodSafety.gov to clue you in on storage times so you make sure the food you prepare with your hot pot are stored properly. The following recommendations are based on refrigerator temperatures kept at 40-degrees F or less and freezer temps of 0-degrees F or less. 


Refrigerated egg, chicken and pork dishes are best served within 3 to 5 days and can be frozen up to 4 months. 
Refrigerated dishes made of ground meats are good for 1 to 2 days but can be frozen up to 4 months. 
Meat and veggie stews and casseroles should be fine in the fridge for up to 4 days and frozen up to 3 months. 
Is that all there is? 
Not according to WebMD. Your attempts at becoming a gourmet dog food chef will test your patience and your dog's palate until you get your footing. To make the conversion from the best store-bought dog foods to home cooking for your dog in a seamless manner, take these tips to heart and everyone will be happy. 

Follow recipes to the letter until you are sure your dog will tolerate changes. This is particularly important if your best bud has been existing on canned or dry food for ages. It's best to introduce your meals gradually. 


Swapping out ingredients isn't recommended. When you cook your pasta, it's okay to substitute canola, walnut or corn oil if your olive oil bottle is empty, but no experimenting with your pooch food recipes. 


Invest in a small scale so when you apportion big batches of food, each serving is uniform.


Keep tabs on your dog's appetite for at least two weeks after introducing your cooking to make sure she's neither packing on the pounds nor too losing weight. 
It bears repeating: It takes just a minute or so to run your recipes by your vet to make sure your pet is getting nutrients she needs. Besides, your vet will appreciate you as much for going the extra mile in the kitchen as she does each time you take her for a nice long walk. 

Additional resources 
https://www.rover.com/blog/easy-diy-dog-food-can-make-instant-pot/ 

https://thetastingbuds.com/2016/06/healthy-homemade-dog-food-fast-with-a-pressure-cooker/ 
Anna Wayne (Author of Cooking for Your Dog) is a freelance writer who loves writing about all things food and food-related appliances. Anna frequently works from home, and has learned how to balance her writing schedule with her passion for cooking. She also spends the evenings with her two lovely rescue dogs.

If You Found Cooking for Your Dog Helpful, May we Suggest...
Does This Article Deserve Your Thumbs Up?
We always appreciate your support and encouragement.  Your thumbs up means so much to us.  Please like this article.
If you find this page or any page on Small Dog Place Helpful, or useful in anyway, I'd love it if you would click the small heart found on the bottom right of each page.
You can also share or bookmark this page -- just click on the: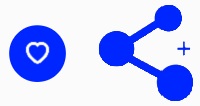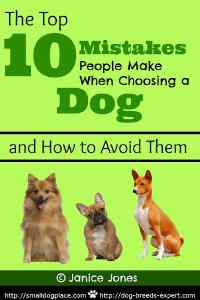 Free Monthly Newsletter
Sign Up for Our Free Newsletter and get our Free Gift to You.

my  E-book, The Top 10 Mistakes People Make When Choosing a Dog (and how to avoid them)