Dog Grooming Combs:  Chose the Best One for Your Dog

By Janice Jones   | Last Updated 06-19-2019
Why purchase dog grooming combs, you might ask?  Isn't a good brush enough to keep my dog looking great?
I had the same question, and I was surprised to find out that all good dog owners need at least one comb and some of us need a variety of combs.  But before you go out and spend your good hard-earned money, read what I found out.
My first dogs were short-haired dogs that shed so I faithfully brushed them to keep the shedding down to a manageable level. 
When I got my first long-haired dog, a Shih Tzu, I realized that just brushing did not always remove all the mats; I decided to start looking into the problem.  That was about 30 years ago.
---
Now it is easy to find a dog grooming comb that will solve almost any type of dog hair problem. 

Got Fleas, Buy a flea comb
Got mats, purchase a dematting comb
Got a shedder?  Purchase a de-shedding comb
Got a thick undercoat?  Buy an undercoat rake
Got dried tears under the eyes, buy a face comb
---
Well, that was only the start.  Dog grooming combs come in all sizes, shapes and colors.  You can buy combs with ergonomically appropriate handles. There are handles made of wood, metal, or silicone gel that conforms to your hand.  Then there are combs with no handles at all.  
There are dog grooming combs that have static teeth and those that rotate.  Combs can have teeth spread far apart (coarse) or arranged tightly (fine).  Some combs have both.  Some combs have longer teeth to maneuver through longer coats. 
There are even rat-tail combs.  Who would a thought?
Like every other product available in the 21st century, there are so many choices that it makes the average person's head spin.  Which comb or combs is best for your dog?
Types of Dog Grooming Combs

Not every dog needs one of each of the following combs.  But some breeds need more than one type of comb to keep their coat looking great. 

Flea Combs (Useful for all dog breeds)
Metal Combs (Useful for long haired breeds)
Dematting Combs (Useful for long haired breeds, curly coats)
FURminators (Good for breeds that shed, short haired and some terrier breeds)
Undercoat Rake (Good for breeds such as terriers
Flea Combs

If you think you have a flea problem, you can quickly find flea dirt (flea excrement) on a dog's coat with the use of a flea comb. 
These little combs have very fine teeth that would normally not go through a thick coat of hair, but they do separate the hairs well enough to find fleas and their droppings. 
These combs can also double as a face comb for removing gunk and debris from under the eyes.
Remember, if your dog does have fleas, you will want to clean and sanitize these combs after each use or you run the risk of re-contaminating your dog.
Flea Combs

Easy to handle and use
Choice of metal or plastic teeth 
Reasonably Priced

Doubles as a face comb
When it comes to metal combs, you have a wide selection of types.  Those with or without handles, those that have round or flat spines,those that have fine, medium, coarse or extra coarse teeth placement, even ones that have static or rotating teeth. You may also see these types of combs called Greyhound combs
Choice of Handles
Greyhounds have round or flat spines

Face/finishing, Fine, Medium, Coarse, Extra Coarse
Static teeth or Rotating Teeth
Anti-static coated or Plain

These dog grooming combs come in a variety of sizes, shapes, and even colors. Some have uniform teeth of all one size and others are two sided. 
Combs without handles are generally referred to as Greyhound combs. Each comb is all-metal with either round or flat spines and comes in two sizes:
Medium-Coarse
Fine-coarse
Fine-Medium

Others come in extra-coarse and fine/finishing.  These are all good for fluffy coats, removing dead hair and small mats.  Most of these combs have static pins, but you can purchase ones with rotating pins. 
The rotating pins seem to move easier through the hair and prevent less hair from being pulled out by the roots.  These combs are good if you are growing out your dog's coat and want to avoid any hair loss. 

Others have handles made of wood, bamboo, molded plastic or different types of gel that feel right in your hands.
The ergonomically designed handles reduce the strain and fatigue of repetitive actions especially when you are de-matting a coat.  They are definitely a plus if you have problems with your hands or wrists.  

Whether you prefer ones with or without handles is a matter of personal preference.  
If you have problems with static electricity, then you will want to find a comb coated with a chemical that will prevent flyaway hair.
Greyhound Combs

Overall well constructed comb
Use to remove tangles, loose hairs, mats and dirt
Excellent for medium to long haired dogs
Comfortable to use
Reasonably priced

De-matting Combs

These dog grooming combs have much fewer teeth spread widely apart.  The teeth are sharper for cutting through and removing mats.  If other methods of removing mats do not work, a dematting comb will do the job. 
Contrary to popular belief, these combs are not painful if used correctly.  Do not try to pull out large mats all at once, because that will be painful to your dog.
Be careful that you do not accidently cut yourself while using them.
Unless you are very careful, I would not recommend using these combs on the face and near the eyes.  It is so easy to slip and cause injury to the eyes.
FURminators
I am adding this product on my dog comb page because they work great at removing hairs before the dog sheds his coat all over your furniture.

FURmanators have been designed to work on dogs or cats.  They use a stainless steel design that looks like the undercoat rake but comes in many different sizes.  The handles is ergonomically correct, making deshedding comfortable for anyone.  

They were designed for dogs that are heavy shedders and for that purpose they work great.  Getting the hang of using a Furmanator can be challenging to some, because a little too much pressure on the skin can cause skin irritation.

FURmanator
The link below takes you to a page where you choose whether your dog has short or long hair and what size you prefer. 
Has an ejector button that removes the hair from the tool.
Ergonomic handle

Most costly than other types of combs, but reduces shedding much better

Undercoat Rakes

These dog grooming combs, also called de-matting rakes are good at getting through thick hair with dogs that have a dense undercoat.  Called a rake because it resembles the garden rake variety, the teeth are spread farther apart than the average comb. 
Some come with uniform teeth and others have alternating sizes where every other tooth is longer than the one next to it. Rakes are designed to pull out dead coat and shedding fur with ease and keep the healthy coat intact.
Undercoat Rake

Correct size for small to medium dogs
Removes dead hair from undercoat and topcoat
Flexible spring-mounted pins

Rotating Teeth prevent hair from being pulled
Reasonably priced

Rubber Curry Combs

Rubber Curry Comb (Some call this a brush) is a soft tool that massages the skin and removes dead hairs on short-haired dogs. This tool can be used in the bath or on a dry dog to massage the skin.  
It helps reduce the amount of hair that would normally shed out, especially during seasonal shedding periods.

Combs for Puppies
Small puppies need their own set of grooming tools much like human babies benefit from tools made especially for them.  Not only are the combs and tools smaller, but also they are made materials that are gentle to sensitive skin
Does This Article Deserve Your Thumbs Up?
We always appreciate your support and encouragement.  Your thumbs up means so much to us.  Please like this article.
If you find this page or any page on Small Dog Place Helpful, or Useful in anyway, I'd love it if you would click the small heart found on the bottom right of each page.
You can also share or bookmark this page -- just click on the: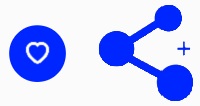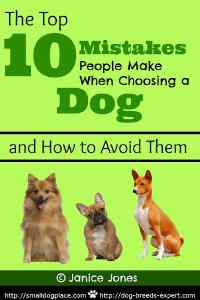 Free Monthly Newsletter
Sign Up for Our Free Newsletter and get our Free Gift to You.

my  E-book, The Top 10 Mistakes People Make When Choosing a Dog (and how to avoid them)