9 Dog Hair Removal Products All Pet Lovers Should Own
Dog Hair Removal Products   by Lori Wade   |Updated 10-7-2020
Dogs are not just seen as pets and loyal companions, but they're also a part of the family. Having a dog as a house pet has a lot of benefits. According to HuffPost, dogs help in keeping owners active, as well as relieving stress and boosting the overall mood. However, along with numerous benefits comes the small nuisances that dog owners need to take care of, such as cleaning dog hair all over the house. Non-shedding dog breeds do exist, but most domesticated dog breeds belong to the shedding group.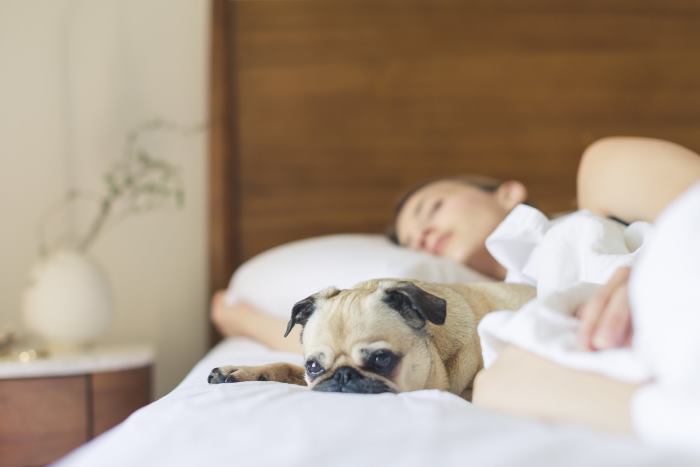 Dog Hair Removal Products All Pet Owners Should Have
Dog hairs in furniture, carpets, and clothing are a common sight for pet owners. It can be found on furniture, clothing, carpet, and even on the bed and pillow sheets. We know that cleaning these tiny strands of hair can be a pain in the neck. Here's a list of proven and tested dog hair-removal products that you should own as a dog owner. 

9 Dog Hair Removal Products for Efficient Cleaning 
1.  Best of Both Worlds: Evriholder FURemover Duo
When it comes to cleaning dog hair, a lot of dog owners still prefer to use the old-school yet effective lint brush. On the other hand, some prefer preventing dog hairs from falling anywhere by de-shedding their pets.
Evriholder brought these two features together in one device: FURemover Duo. The is a dual brush with both fine bristles (for lint removal) and thick bristles (for grooming). It's a very convenient tool for people who prefer multi-purpose tools. 

Pros:

Easy to use and easy to clean (use soapy water)
Multi-purpose tool with great performance in each usage
It is portable enough to carry in one bag.
Very economical
Cons:
Not that effective when used on couches
Might not be efficient when it comes to large-scale cleaning
Doesn't have a floor cleaning support
2. For Gentle Cleaning: Kong ZoomGroom
We recommend the Kong ZoomGroom for pet owners who want to give their pets a little massage while cleaning. While the FURemover uses two kinds of brushes, the Kong ZoomGroom uses rubber nubs to pick up excess hair.
It provides a gentler way to clean pets in addition to its massaging action that pets love. It's not the best hair remover in the world, but it can keep pets stress-free and less irritated while de-shedding.

Pros:
Not harsh in the hair and skin
Rubber nubs are sturdier than brush bristles
It can be used on dry or wet fur
Cons:
Not that useful for pets with longer furs
The Kong ZoomGroom is hard to clean after usage
Pet can feel some of the static electricity in the device
3. For Petting Time: Grooming/De-shedding Rubber Gloves
Admit it, grooming, and de-shedding can be stressful for pets and owners. Fortunately, there are devices such as Rubber Gloves that make things a lot easier. These gloves are better if the area is barely damp or completely dry.
A bonus point is given for this device because it can turn grooming time into petting time and can sometimes be used on sofa and clothes. The benefits received from using rubber gloves get better after more usages.  

Pros:
Easy to use (wear the gloves and wipe off the surface with it)
Easily accessible (can be found on local groceries) 
Can be used for dogs and even for cats
Cons:
Not easy to clean up (tip: submerge the hair-filled gloves in water for easier clean-up)
Cannot pick up all the hair from some surface types
4. Bang for The Buck: Evercare Magik Brush
Good news for pet owners who are currently in the budget. Evercare Magik Brush is a product that helps in getting all those hair without breaking the bank.
The brush works on almost any kind of surfaces: from clothing to furniture and carpets, and more. What makes it even better is that it is reusable and adhesive-free, perfect for those who like to save even more money. Take note that this cannot be used as a grooming device for your pet and only serve as a lint brush. 
Pros:

The price is very competitive compared to other hair removing products
The build is durable and compact enough for travel
Can be used on multiple surface types
Cons:
This dog hair removal product cannot be used as a grooming tool
5. Ultimate Carpet Cleaner: Dyson DC50 Animal Upright Vacuum Cleaner
If the goal is to pick up all the pet hair from the carpet no matter what, the Dyson DC50 Animal upright vacuum cleaner is perfect for the job.
Vacuums are the perfect cleaners for carpets and upholstery. This option is great for pet owners who want the best result with little effort. What makes the Dyson DC50 a great deal is its tangle-free turbine tool and its cleaner head known for its self-adjusting mechanism. 

Pros:

Has the most efficient cleaning mechanism 
The vacuum cleaner is designed to address the needs of pet owners
Efficient cleaner head mechanism
Extra long cord (25 feet)
Cons:
Price is higher than most of the available dog hair removal products
6. For All-In-One Solution: ChomChom Roller Pet Hair Remover
One of the best all-in-one solutions on the market right now is the ChomChom Roller Pet Hair remover. It can be used to "scoop" hairs from clothing, floor, and other surfaces.
The ChomChom roller uses a special brush mechanism that picks up hair and puts it in a temporary container. This way, the user doesn't have to think about spreading hairs around the room, which happens on most of the dog hair removal products. 

Pros:

Efficient and convenient hair collection due to its temporary container
Reusable product with no adhesive
Great build quality 
Cons:
ChomChom Roller pet hair remover is a handheld device. It doesn't have a wide range such as a vacuum cleaner, which makes it not ideal for cleaning wide areas.
7. Portable Solution: Mudeela Reusable Pet Hair Remover
Traveling with pets is one of the most enjoyable parts of being a pet owner. But one of its downsides is the fact that owners and other people can catch dog hairs on clothes and other belongings. Here's good news for owners who are having the same problem:
Mudeela launched a solution. The Mudeela reusable pet hair remover is similar to the ChomChom roller, but with a smaller design that can be stored in a purse or a bag for convenience. 
Pros:

Portable device with powerful performance
Temporary compartment makes cleaning pet hair more convenient
Ease of usage even when traveling
Cons:
The smaller compartment means that you need to unload the tray more times compared to similar products. 
Cleaning pet hair needs more effort and time because of the limited range 
8. For Dog Hair and Other Things: Swiffer
Swiffer is a cleaning product that is originally made for general cleaning and maintenance. But did you know that they make an excellent tool for cleaning pet hair?
The Swiffer heavy-duty sweeper can pick up pet hair and other kinds of unwanted particles on the floor or any surfaces. Another good thing about this product is that it's easy to maneuver and has some good range. Unfortunately, Swiffer is not designed to be used on carpeted and non-sealed tiled floors.
Pros:

Good cleaning reach
No more need for mop buckets
Can get other particles, not only pet hair
Hassle-free clean-up
Cons:
Effective only on floors and flat surfaces
Cannot be used on clothes, sofa, and car seats, carpet
You need to get another fur cleaner for other surfaces
9. Shed Before It Falls: FURminator
A lot of people believe in the saying that "Prevention is better than the cure." This is one of the main inspirations for FURminator's core functions.
FURminator is more of a grooming tool than a dog hair remover. What it does is that it effectively de-shed the pet's coat to minimize the chance of pet hair landing on furniture and clothes. It is easy to use and easy to clean up too, an ideal tool for groomers who and people who don't like pet hair all over their house.

Pros:

Ergonomic design, making it easier to de-shed more dogs 
For clean-up, press the FURejector button to release collected hair
Has five sizes for different types of coatings
Good alternative products for people who don't like using rubber or lint rollers
Cons:
The user might need to purchase more products to remove hair from other surfaces (since FURminator only reduce hair fall)
Might only become helpful for people who have big breed dogs
Dog Hair Removal Products Conclusion 
Cleaning pet hairs might be a nuisance sometimes, but it's not a deal-breaker for getting one loyal companion. With the right tools at hand, picking up pet hairs is a straightforward task.
Getting the right tool will depend largely on the pet and the needs of the household. The list featured rubber gloves, lint rollers, vacuum cleaners, and brushes.
Most pet owners will be satisfied with these products. But if not, there are other products such as pet hair removal mitts and dog hair removal brooms. These items are not that popular, but they can get the work done perfectly in some situations. 

Author's BIO: (Dog Hair Removal Products)
Lori Wade is a content writer for
airhonest.com
. Lori is now engaged in news and conceptual articles on the topic of dust allergies and indoor pollution.
Does This Article Deserve Your Thumbs Up?
We always appreciate your support and encouragement.  Your thumbs up means so much to us.  Please like this article.
If you find this page or any page on Small Dog Place Helpful, or Useful in anyway, I'd love it if you would click the small heart found on the bottom right of each page.
You can also share or bookmark this page -- just click on the: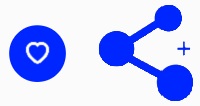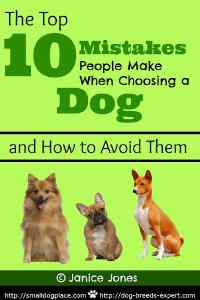 Free Monthly Newsletter
Sign Up for Our Free Newsletter and get our Free Gift to You.

my  E-book, The Top 10 Mistakes People Make When Choosing a Dog (and how to avoid them)