Safe and Affordable Treatments For Dog Hip and Joint Pain 
Dog Hip and Joint Pain   By Dr. John Brooks DVM   |Last Updated 02-06-2020
When it comes to hip and joint pain treatment for our beloved dogs, the first thing we want to know, "How can I make life easier and more comfortable for my dogs as they are heavily suffering?" It is arduous to see our favorite legged companion suffering from any pain or discomfort.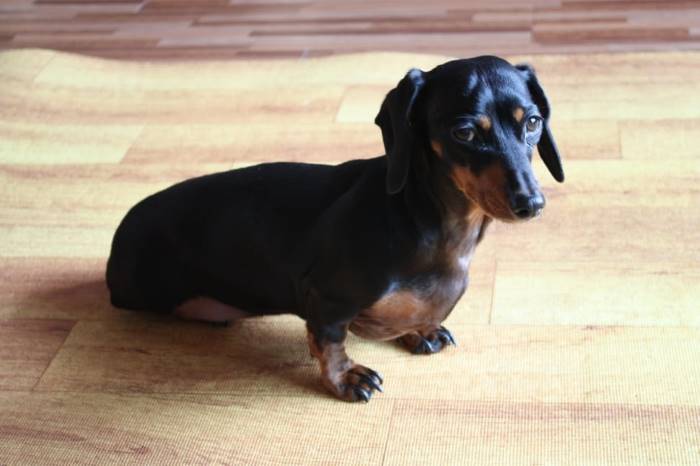 Some small dog breeds are more susceptible to dog hip and joint pain and stiffness. Dachshunds are particularly vulnerable to joint issues.
There are many reasons why your dog may be going through hip and joint pain. Whether it may be because of their age, gaining excess weight, or it is just a common health issue for their breed. Whatever the reason is, you will surely feel this pain inside your heart.  
Here I am focusing on some comfortable, safe, and affordable treatments of your dog's hip and joint pains. You can also use special supplements for dog's hip & joint pain. 
Causes of Hip and Joint Pain in Your Dog 
If you have noticed your dog displaying signs of hip pain, there are one or two reasons behind this: hip dysplasia or chronic inflammation. It is mainly normal in older dogs, but younger puppies are not immune to getting chronic hip pain.  
Joint pain in your dog is, unfortunately, an all-too-common problem. Large breed dogs are mostly affected by joint pain problems. But research shows that 20% of all dogs will suffer from joint pain in their lifetimes. Either developmental or degenerative issues can cause it.
Developmental problems are the outcome of a genetic predisposition, two of the standard being elbow and hip dysplasia. Degenerative difficulties are those that have developed over time, mainly due to age.
Aged dogs can suffer from osteoarthritis as a result of damage and tear on their joints and ligaments. Several dogs are inclined to joint pain genetically. Large breeds bearing a lot of weight on their joints usually suffer from developmental or degenerative problems.
Common Signs of Dog Hip and Joint Pain 
You might have already understood if your dog is suffering from hip and joint pain. But if you are still not sure whether your dog is in pain or not, here I am listing some common signs of hip and joint pain to check it out: 
Constant limp, stumbling walk, or swaying motion 
Loss of hunger 
Touch sensitivity near its hip and joints  
Lack of activity suddenly 
Getting tired sooner than usual 
Trouble in getting up, lying down, sitting, or climbing stairs. 
Joint stiffness or sore  
Hesitation to jump or run 
If you find the above symptoms in your dog, it is probably suffering from hip and joint pain. 
If these signs do not go away within one or two weeks, you must visit the veterinarian of your dog regarding this issue. Your vet will conduct some physical examination and take some x-ray if needed. The sooner you start treatment for the dog hip and joint pain, the sooner it will feel better and get relieved from pain. 
Breeds More Susceptible to Hip and Joint Pain 
As said earlier, any dog of any breed or age can suffer from hip and joint problems. But some breeds more susceptible to this problem are:
Newfoundland

Rottweiler

Saint Bernard

Old English Sheepdog

German Shepherd

Golden Retriever

Alaskan Malamute

Labrador Retriever

Mastiffs

Samoyed

Great Dane 
Safe and Affordable Treatments for Dog Hip and Joint Pain 
Here I am listing some affordable treatments for your dog in hip and joint pain. Dozens of supplements are available in the market that you can try to treat your dog's hip and joint pain. But be sure to consult your vet before you add something new to the dog's prescribed regimen.
MSM 
MSM, known as 'methylsulfonylmethane," is an essential sulfur-based compound. It is well-reputed for its ability to restore your dog's joint health. MSM reduces chronic pain, improves the health of individual cells, and improves the energy of your dog. 
Glucosamine 
Dogs produce some glucosamine in their body by itself, but over time, the natural glucosamine decreases that leads to the hip and joint pain of your dog. Due to lack of this natural nutrient, the joints of the dog's tend to break-down.
Supplementing your dog with good-quality glucosamine is an excellent way to help your dog build a more powerful hip and joint. It can reduce dog hip and joint pain and improve your dog's movement.
Omega-3 
Omega-3 is a preferred fatty acid that significantly improves the hip and joint health of dogs. You can use fish oil that is high in omega-3 for over three months and develop bone and joint pain, lameness, and joint diseases in your dog. You can also find omega-3 supplements that can aid your dog in hip and joint pain. 
Weight Management
Many dog hip and joint pain problems are the outcomes of excessive weight. So, reducing the extra weight so your dog can get to a healthy weight can reduce strain on its joints. By doing so, you can also reduce joint inflammation caused by excessive fat.
Nutritious Food
Not all diets are equal in the sense of nutrition. Some food is entirely devoid of the nutrition your dog needs to sustain healthy joints. Most dogs need a diet abundant in meat and vegetables, combining some fruits. Some dogs can take grains, where some just cannot. So, you can experiment with a diet free of grains and see if your dog is walking more efficiently. 
But as said earlier, do not forget to consult your veterinarian before adding anything to the diet. The most important fact is to feed your dog a high-quality, nutritious food that does not contain any additive, or chemical, causing joint issues. 
Physical Therapy
To improve the mobility of your dog, you can try some proven stretches and hydrotherapy. 

But, keep in mind that every dog and the conditions related to it is different. So you better consult your vet before giving any physical therapy to your dog in hip and joint pain. 
Provide Your Dog a Friendly Evironment
Besides easing your dog improving mobility by providing physical aids, you can give some additional area in your living, so that it can go around smoothly. You can also use inclinations to help your dog steer heights.
It will help your dogs avoid increasing the hip and joint pain and irritating their joint and inflammation more. A heated dog bed in the time of cold months can help your dog relieve some of the stiffness in its joints.
Exercise
If your vet allows, you can give your dog some physical activities. It will improve the hip and joint health of your dog and reduce its hip and joint pain. But keep your dog away from running and jumping on the pavement.
One more thing, Agility competition is right for your dog, but it can cause serious harm if it lacks proper instructions. In competition or excessive running and jumping, your dog can get severe injuries in joints and hip. These injuries can cause further pain in later years. 
Antioxidants in Your Dog's Diet 
Antioxidants are molecules that help to prevent damage to the cells caused by free radicals. 

It has anti-aging agents and helps prevent cancer, heart disease, immune issues, and eye problems. Antioxidants clear the "rust" out of the body of your dog. It is a perfect pick to fight joint pain. Here are some food loaded with antioxidants you can add in your dog's diet: 
Turmeric:
Turmeric is famous for its ability to reduce inflammation throughout your dog's body. It can be an essential part of hip and joint pain relief for your dog. 

Herbs:
Herbs like oregano, basil, parsley, cinnamon, ginger, cumin are rich in antioxidants to reduce the hip and joint pain of your dog. 

Green-Lipped Mussels 
Green-Lipped mussels are a specific species of mussels, very useful for dogs in joint pain. 
They are rich in omega-3 fatty acids that are an effective aid in hip and joint pain. This particular kind of mussels also contains glycosaminoglycans, substances having the properties of protecting the joints of your dog.   
Conclusions
These are some of the safe and affordable ways and treatments you can endure to cure and reduce dog hip and joint pain of your beloved companion. 

Safe and Affordable Treatments for Dog Hip and Joint Pain Pin for later reference. Photo by Jessica Johnston (Unsplash)
Author Bio ( Dog Hip and Joint Paint)
John Brooks is a veterinary surgeon who manages a lot of calls for pet services while also maintaining a quality lifestyle. He has graduated in surgery and veterinary medicine in 1997 and has helped in several small animal practices until 2005 before shifting to critical care and emergency.
Dr. Brooks loves animals from the core of his heart. Whenever he gets time, he tries to write regarding animal health so that all pet lovers like you don't fall in any hazardous situation. 
Additional Resources
Orthopedic Foundation for Animals  
Does This Article Deserve Your Thumbs Up?
We always appreciate your support and encouragement.  Your thumbs up means so much to us.  Please like this article.
If you find this page or any page on Small Dog Place Helpful, or useful in anyway, I'd love it if you would click the small heart found on the bottom right of each page.
You can also share or bookmark this page -- just click on the: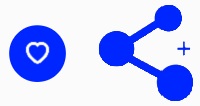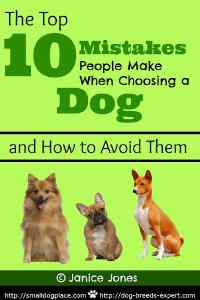 Free Monthly Newsletter
Sign Up for Our Free Newsletter and get our Free Gift to You.

my  E-book, The Top 10 Mistakes People Make When Choosing a Dog (and how to avoid them)