Energetic Small Dogs:  5 Practical Calming Tips You Can Use Now
Energetic Small Dogs...Full of Life, Always Ready for an Adventure
by Lucy Sheppard    |Last Updated 02-03-2020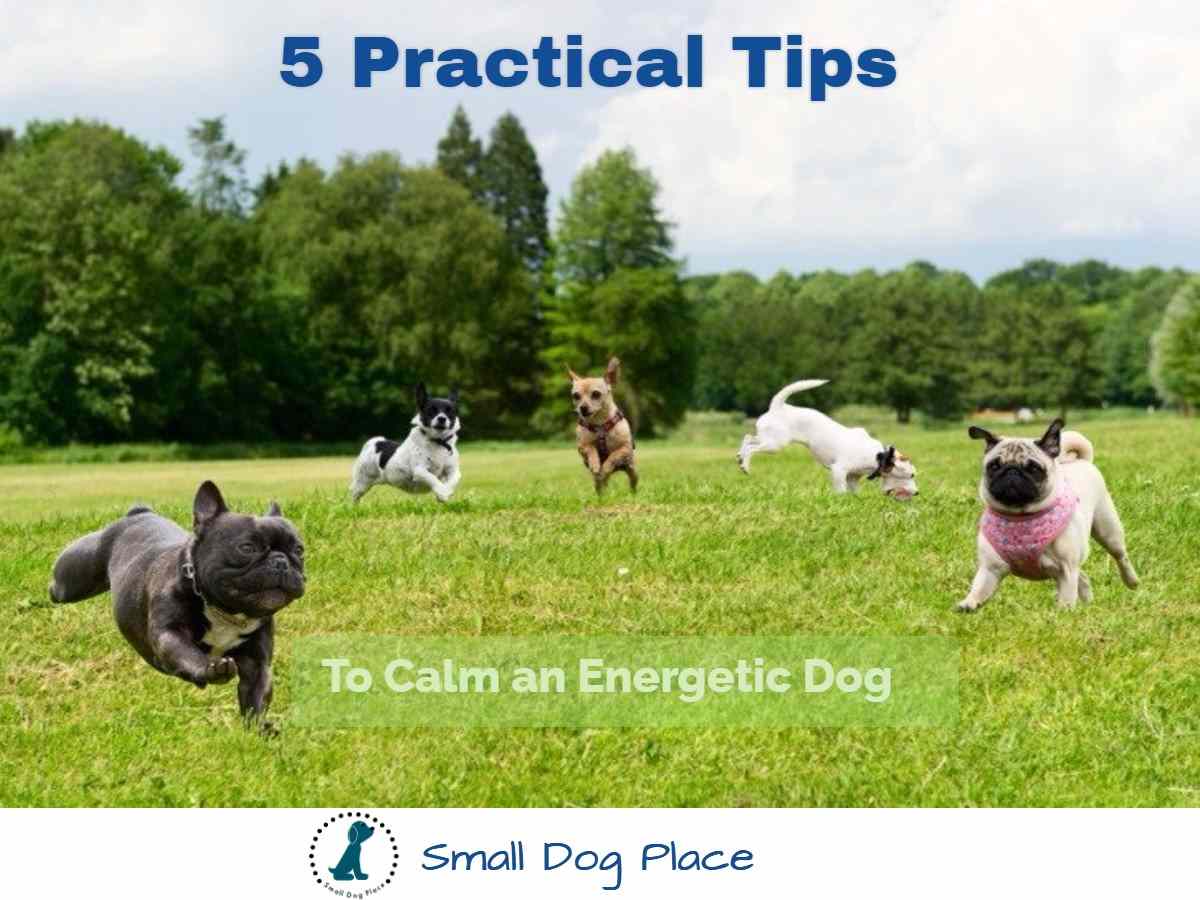 How to Calm an Energetic Small Dog
A dog with excessive energy can be challenging, especially when it comes to day-to-day basis. Depending on the breed of your dogs, some may need more physical and mental exercises. Otherwise, they can store this energy that may cause nervousness, aggressiveness, destructive tendencies, as well as separation anxiety.
There are a few small dog breeds that are so energetic, including Jack Russel Terriers and other Terrier breeds. So, I am pretty sure that their owners may appreciate reading this article.
Not only that it is crucial for your dog to drain this energy physically, but it is also vital to use up this power mentally. So, you will find out these five solutions to exhaust your dog's strength physically and mentally.
Why is My Dog so Energetic?
Why is your dog so hyper? What is wrong with him or her? The chances are that he or she is not a stubborn dog. This dog may just have too much energy, and he or she doesn't have ways to release all of this power.
What you should do is to become proactive, and you should help your fur friend exhaust his or her energy to less destructive ways. If you tell your dog that he or she is such a stubborn dog and you get angry with your dog quickly, these acts won't help you. It can only upset your dog. 
You may try to let him calm for a short duration. But eventually, you won't change his intensity. Also, you will end up picking shattered and destroyed pieces of things on your floor. 
5 Ways to Calm Your Hyperactive Dog
Here are some strategies to follow:

#1: Energetic Small Dogs Benefit from a Calm Walk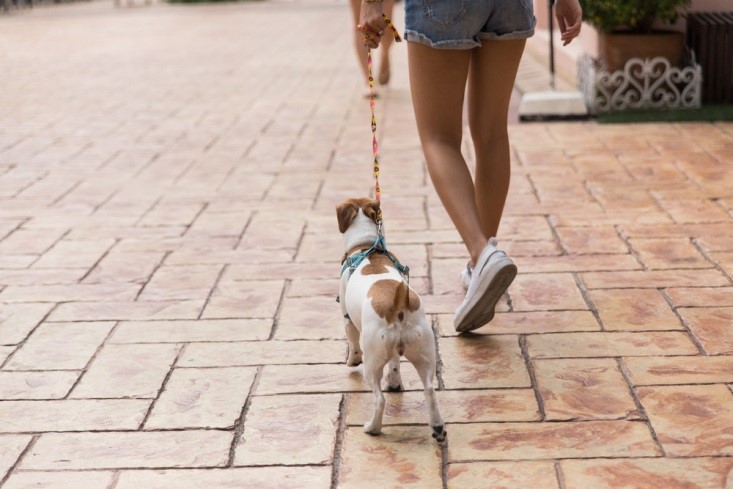 Energetic Small Dogs Often Benefit from a Leisurely Walk.
Firstly, you must have learned that it is beneficial to walk your dog as frequent as possible between about 20 to 40 minutes each day. An ideal way to start the walk is to make sure that your dog is calm and relaxed before you head outside.
When your dog leaves your house excited, he or she may become so hyperactive during the walk. In fact, your dog may pull on his or her leash and become aggressive at passersby. 

So, the solution is to let your dog sit and wait for a while before you open the door. Then, continue to allow your dog to sit until you notice that the dog is completely calm. It may take a while for you to make the dog relaxed, but it's all worth it if you lead your dog to a relaxed state. Then, you could spend a few more minutes on short walks outside your house. 
Remember to let your dog stay close to you when you walk together. Do not let your dog be in front of you.
#2: Energetic Small Dogs and Obedience Cues
When you follow the traditional way of training your dog, it can be mentally challenging to your energetic dog. If your dog is jumping and running around your house out of control, you should put on his or her leash. 
Then, obtain some dog treats. You should teach him commands like sit, wait, stay, roll over, come, and other obedience cues that will stimulate all of your dog's senses. But, you have to wait for your dog to stay in his or her position before giving him a treat.  That way, it will drain his or her energy. 
#3 Get a Dog Backpack
A dog backpack is such a perfect tool to remove your dog's strength both physically and mentally. You do not need to put something in it; the pack itself will distract your dog. It allows him or her to become preoccupied with the tool on his or her back. 
But, if you want to increase diversionary activity, you may put some items in the pack. But, it will still depend on the size of your dog, energy level, and age. The backpack will keep your fur friend attentive and focused. Also, it will lessen the lunging and pull when you walk outdoors. 
#4: Using a Dog Treadmill with Energetic Small Dogs
A treadmill can serve as a tool to exhaust your dog's energy. With your dog on his or her leash, slowly allow him to walk on a treadmill. Try to guide your dog step-by-step a few times to make him or her comfortable. When the dog starts to walk on the treadmill calmly, then try to turn on the treadmill on a slow speed. 
Try not to increase the speed of the tool too much because it may overtrain your dog and it can be stressful for him or her. Remember that it is all about the physical and mental challenge of walking on the treadmill. Also, as the owner, you need to display precautions at all times. Before you try walking your dog on a treadmill, you have to consult a dog trainer for proper guidance. 
#5: Consider Dog Agility
Urban agility is another method to use up all of your dog's energy. Coordination does not mean a competitive activity or sport. It is an ideal way to enhance your dog's positive behavior. It may be suitable for a small, timid dog that needs enough confidence and an energetic dog that needs to calm down. 

You may start your dog agility program anywhere you like by getting a broom and balancing it on chairs. With the dog on a leash, motivate your dog to jump over the broom. Then, try to reward your dog as your furry companion leaps to the other side. 
You may also get the broom in a low position and let your dog crawl below it. Start the process by allowing your dog to lie down, and you should stand on the other side. Guide your dog towards you using the leash and wait for your dog to follow you. 
You can also let your dog jump on small boxes, benches, and other platforms to exhaust his or her energy. You can also guide him to walk along narrow beams, tires, hoops, or tunnels to challenge him or her. 
What is excellent about dog agility is that you can bond with your fur friend all throughout the experience. Also, your dog will learn to obey and trust you. Plus, you will have the chance to challenge your dog to bring, up his or her energy level to complete the task. That way, it will leave your dog tired and satisfied with the activity.
Other Calming Techniques to Offer
If the methods above still do not work, then you may try out these techniques:

T-touch
First made for horses, the T-touch technique uses circular motions of the hands and fingers that activate the functioning of cells. In fact, it also awakens the cellular intelligence. The calming method uses a mixture of particular lifts, touches, and exercises that release the tension and stress of your dog. 
If you think this method might work for your dog, I recommend doing some more research.  Here are just four of the many books on the market that will provide you with step-by-step instructions.  Purchase from Amazon.
Chinese Veterinary Medicine
The method may include acupressure, acupuncture, food energy therapy, and Chinese herbs. But, before giving this to your dog, seek the advice of a veterinarian knowledgeable about traditional Chinese treatment. 

Thunder restrict
Created by the same people who made the Thundershirt, the Thunder cap also filters visual stimulation. So, it allows your dogs to concentrate better.
Through Your Dog's Ear
You can help decrease your dog's anxiety by providing music therapy. The music will serve as a psycho-acoustical tool to support your dog's nervous system. This series of CD's produced by Joshua Leeds and Lisa Spector will even calm you down too. Click on a picture to be taken to Amazon.
Animal Communicator
The approach is quite controversial because some people claim that an animal communicator does not have proof that he or she does the job well. Other people hire animal communicators to calm down an anxious and panicking dog. 
They can assure you that the dog will be okay. You may not have any assurance on how they do the trick. But, they can help your down become relaxed and focused. 
Aromatherapy
You should not forget that your dog may experience anything by the odor. When they smell something that relaxes them, then it helps them calm down. A soothing scent can have a very relaxing effect on your dog. 
So, you may consider consulting your veterinarian for an aromatherapy for your dog. Find out which scents are suitable for your small dog and which are the safest smells for him or her. Here are a couple of resources from Amazon that are worth checking out.
The Bottom Line
The trick to calming your hyper dog is the balancing act. It is possible for your dog to master all the obedience commands but still jumping up and down because he or she does not exercise.
On the other hand, your dog may walk every morning but always gets bored because he or she never experience mental stimulation. 
To calm and relax your fur friend, you may combine one or two, or even all of the strategies suggested above. Choose which of the works best for you and your dog.
Remember that some dogs may need fewer activities each day. Other dogs also prefer to play with their toys for a few hours. But, as the owner, you know your dog best. So, you should work out the balance between rest and exercise for your dog!
Energetic Small Dogs: 
5 Practical Calming Tips You Can Use Now
Guest Post by Lucy Sheppard from Petsinlive.
Hi, I'm Lucy Sheppard, founder of Petsinlive- A pets product review website where assists you in making a better and well-informed decision.

SOURCES:
https://shibashake.com/dog/hyperactive-dogs-how-to-calm-a-hyper-dog-or-hyper-puppy
https://www.rover.com/blog/surprising-ways-to-handle-high-energy-dogs
http://dogsaholic.com/training/how-to-calm-down-a-dog.html

Does This Article Deserve Your Thumbs Up?
We always appreciate your support and encouragement.  Your thumbs up means so much to us.  Please like this article.
If you find this page or any page on Small Dog Place Helpful, or useful in anyway, I'd love it if you would click the small heart found on the bottom right of each page.
You can also share or bookmark this page -- just click on the: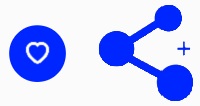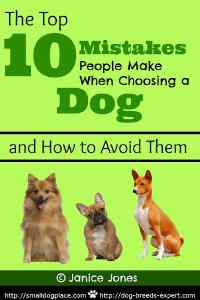 Free Monthly Newsletter
Sign Up for Our Free Newsletter and get our Free Gift to You.

my  E-book, The Top 10 Mistakes People Make When Choosing a Dog (and how to avoid them)