Family Dog and Family Health
The Intersection of Family Dogs and Family Health
Family Dog and Family Health by Frankie Wallace  |Published 11-16-2021
Dogs are called "man's best friend" for a reason, but that friendship certainly isn't limited to "man". Having a four-legged friend in your family means you'll have a lot more unconditional love and happy tail wags when you walk in the door each day.
Simply put, having a family dog is one of the best things you can do.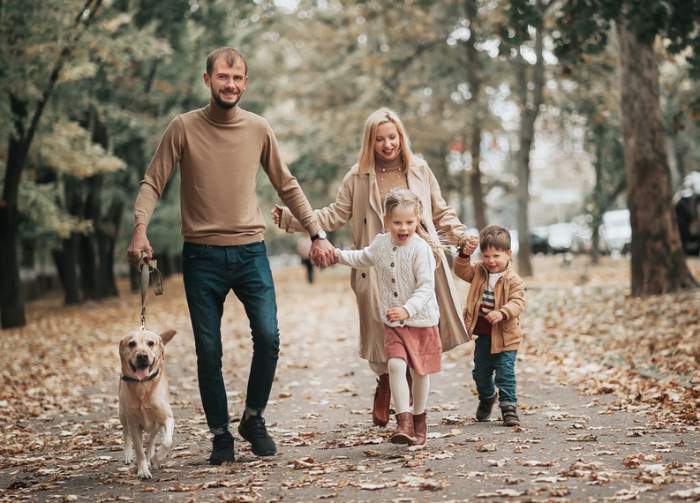 But, bringing a dog into your family unit could actually impact your health more than you might realize. At the same time, your lifestyle could impact the dog's health, as well.
The two intersect quite a bit, and it's important to familiarize yourself with those possibilities.

Being a pet parent isn't easy, and these health intersections between your family and dog are only a few examples of why you have to constantly think one step ahead.
But, if you're willing to put in a bit of extra effort, bringing a dog into your family can boost everyone's physical and mental health, too. With that in mind, let's take a closer look at how to keep everyone safe and healthy with a new pet in the house.

Allergies – Human and Canine
More than 50 million Americans have different types of allergies. Unfortunately, many of those people are allergic to pet hair.
While cat dander is a more common allergy, there are plenty of individuals who start to get teary-eyed and congested around dogs, too.
Finding that out after you've already brought a dog into your home can be crushing. Thankfully, there are things you can do to make anyone with dog allergies in your home more comfortable, including:
Keeping your home as clean as possible
Regularly vacuuming and dusting
Getting your dog regularly groomed
Encouraging hand-washing or changing clothes after playing with the dog
Plenty of people with dog allergies still love their furry friends and can live together happily and healthily.
Keep in mind that your canine companion could also have allergies. Most of the culprits are food-related, as some of the most common allergies for dogs are things like dairy, wheat, and soy.
Make sure you understand the ins and outs of both human and canine allergies to keep everyone in your household breathing easier.
Home Dangers
More people are working from home than ever. While that isn't necessarily a bad thing, it can sometimes be stressful with a dog constantly at your feet.
You might feel like you constantly have to "babysit" them just to protect them from home dangers – and there are plenty. It's not uncommon for dogs to get into everything that can make them sick, from cleaning supplies to the garbage.
Even when your dog is outside, certain plants in your garden could make them sick. Having raised beds or planters can make it harder for your dog to reach them. But, what can you do inside when you're trying to get things done and worried about your pup's health?
Start with the obvious. Make sure anything that could potentially harm your dog is stored away securely. That will, at the very least, give you some peace of mind as you go about your day.
Unfortunately, things can still happen. If your dog is restless, energetic, or bored, they might still find ways to "explore" things they shouldn't.
They could even become destructive. The last thing you want is to walk out of your home office to find that your couch has been destroyed.
Thankfully, there are things you can do to make working from home with your pet easier on both of you, including:
Establishing a daily routine
Exercising them early in the day (which will benefit your health, too!)
Having a designated "spot" for them while you're working
Investing in the right toys to keep them busy
Practicing obedience
When your dog is busy and happy, you'll be less stressed. Putting even a few of those tips into practice can make a big difference.
Risks When Your Dog is Sick
Unfortunately, just like people, pets can get sick sometimes. But, did you know that your dog's health might impact your family's health, as well?
Dogs can transmit several different bacterial and viral conditions to humans. If you have young children at home, they can be especially susceptible to these illnesses and can be the most negatively affected by them.
Dogs can cause everything from minor skin infections to serious illnesses and parasites.
You can keep your family healthy around your dog by:
Washing hands frequently
Disposing of your pet's waste properly and safely
Training your dog not to scratch or bite
Taking your furry companion in for regular check-ups with a veterinarian is also an important key to keeping them (and your family) healthy. You don't have to wait until you think there's a problem to get your dog looked at by a professional.
By making sure they're in good health, you'll feel better about letting them give a few extra kisses to your kids.

Conclusion
As you can see, there are many ways the health of your dog and family intersect. Your main priority should be to keep everyone safe and healthy, which is absolutely possible with a bit of extra effort.

By understanding these intersections, you can be better prepared when you decide to bring a new best friend into your household.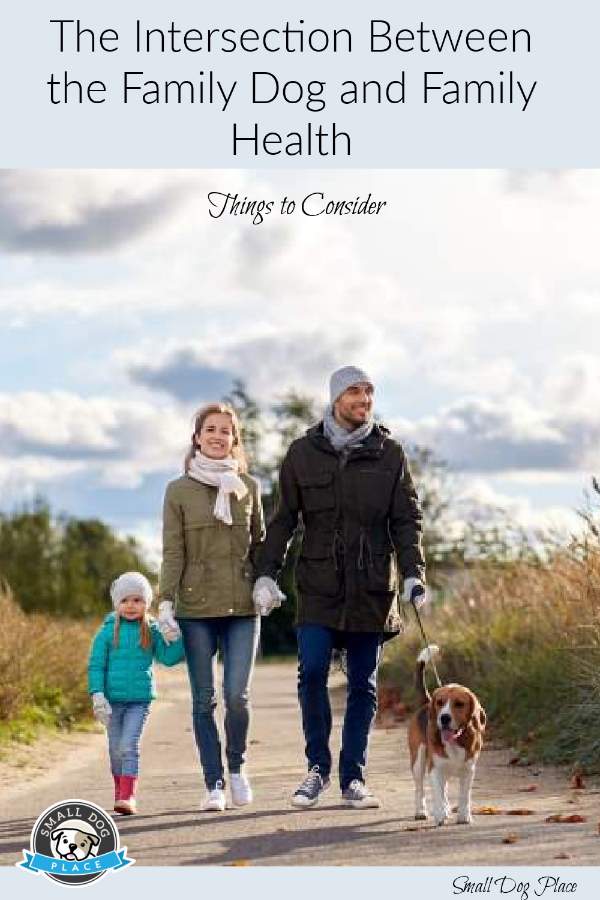 The Intersection of Family Dogs and Family Health
The Intersection of Family Dogs and Family Health
Author Bio
Frankie Wallace is a frequent contributor to Small Dog Place.  She is a freelance writer from Boise, ID. If her spirit animal could be anything, it would be a beagle--inquisitive, and always searching for food.

More Articles by Frankie Wallace
If you found this article helpful, check out other posts written by Frankie Wallace.
Small Dog Obesity: Your Dog Isn't Chunky--It's Obese

The Benefits and Challenges of Having Pets in the Workplace
How to Guide Your Senior Dog Into Aging with Ease
How A Dog Can Promote Healthy Living
Separation, Divorce and Dog Ownership The Importance of Keeping a Dog in the Lives of Both People After a Separation
How to Care for Dogs with Sensitive Stomachs
How small dogs help cancer patients:  Having a Small Dog Can Boost Positivity for Cancer Patients
Does This Article Deserve Your Thumbs Up?
We always appreciate your support and encouragement.  Your thumbs up means so much to us.  Please like this article.
If you find this page or any page on Small Dog Place Helpful, or useful in anyway, I'd love it if you would click the small heart found on the bottom right of each page.
You can also share or bookmark this page -- just click on the: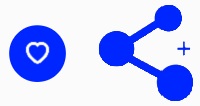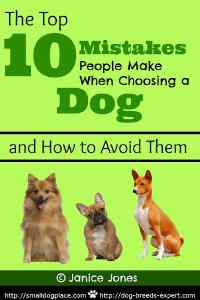 Free Monthly Newsletter
Sign Up for Our Free Newsletter and get our Free Gift to You.

my  E-book, The Top 10 Mistakes People Make When Choosing a Dog (and how to avoid them)