Irish Dog Names
Irish Dog Names are very popular for those who own one of the nine official Irish dog breeds.  According to the Irish Kennel Club  (IKC)
The nine dog breeds include
Irish Wolfhound
Kerry Beagle
Irish Water Spaniel
Irish Red Setter  (Irish Setter)
Irish Red and White Setter
Irish Terrier
Irish Glen of Imaal Terrier
Irish Soft Coated Wheaten Terrier
Kerry Blue Terrier
Irish Terrier
Kerry Blue Terrier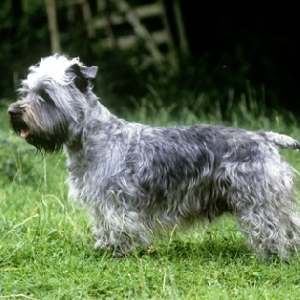 Irish Glen of Imaal Terrier
Irish Setter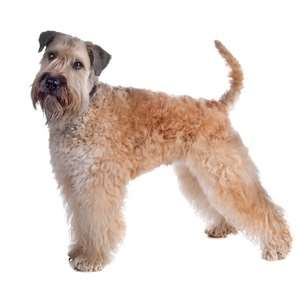 Soft Coated Wheaten Terrier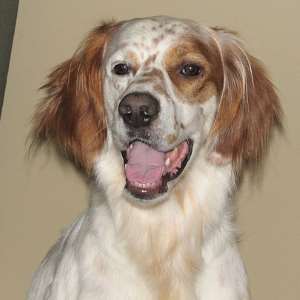 Soft Coated Wheaten Terrier
Irish Wolfhound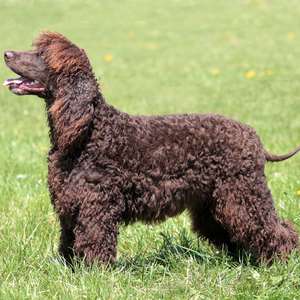 Irish Water Spaniel
All of the breeds are too large to be featured on this site, but even if you do not have one of these breeds, there is no reason to pass up the option of a great Irish name for your new dog.

Maybe you like the sound of the name, or maybe your ancestors were Irish, there are may great names from which to choose. 
Many people want an Irish name because they have fond memories of visiting the country or meeting the people of Ireland.
Maybe you are a fan of the music, dance, food or folklore?

Your puppy born on March 17th St. Patrick's Day – Choose an Irish Dog name in honor of the day.  
The following names are separated by gender, and the final list of names can be used for both girls or boys.

Did I miss your favorite Irish Dog Name?  Let me know, and I will add it to the list along with your name and location if you like.  Contact me.  Be sure to let me know what name page you'd like your suggestion to be shown.

Irish Dog Names for Boys
Aidan – Born of Fire
Alroy – Red
Ardan – High Aspirations
Bain – Fair Bridge
Bowie – Yellow Haired
Braden – Son of Bradan
Brady Means "one with broad eyes"
Brendan Prince
Brian – Nobleman
Cabhan (pronounced Kav-an) - Grassy Hill
Carbry - Charioteer
Cian or Kian (pronounced Key-in) – Enduring
Clancy – Ruddy Warrior
Clooney – Rogue
Coilin – (pronounced Koh-Lin) Little Chieftan
Conall - Mighty
Conan – Little Warrior
Connor – Lover of Hounds
Cowan Dweller at a hollow
Cullen Means holly
Dillon – Faithful
Dolan – Irish Surname
Donnelly – Irish surname, but good for a given name,  shorten to 2 syllables:  Don-Ley
Dublin – Place name
Duggan – Irish Surname
Dunn – Irish Surname
Dwyer – Irish surname right for a boy name
Dylan -  Flash of Lightening
Emmet – From the famous orator, Robert Emmet
Evan - Little swift one
Fergal - Brave
Fergus - Superior
Finn -  Clear, white, fair
Finnian - Little fair one
Fintan – Fair Hair
Galen – Calm
Galway – City in Ireland
Gilroy – Rulers' servant's son
Grady - Irish surname, good for a boy name
Guinness – Irish surname, beer
Hugh - Fire
Hurley – Irish surname
Ian - Gaelic form of John
Keegan – Once a surname, now used as a first name
Keiran - Little black-haired one
Lee - River
Liam - Short for the Irish form of William
Maguire - Irish surname
Nolan - Little proud one
Paddy  - Form of Patrick
Quinn - Reason or Wisdom
Rory - Red or rust-colored
Seamus (pronounced SHAY-MUS) - Gaelic form of James
Sean (pronounced SHAWN) Irish form of John, meaning "God is gracious."
Tiernan - Little Lord
Irish Dog Names for Girls
Ava – Beautiful
Brea - Strong
Bree – One with a Higher Power
Bridget – Power
Brita (Britt)  (Biddy) - Strong
Caitlin – from St. Catherine
Clare – from the Latin, clear, bright
Colleen -  Girl
Courtney – One with a short nose
Darcy – Dark Haired
Dorren - Sullen
Eileen - Variant of Evelyn
Enya - kernel
Eveleen "Little Eve" Eve means life
Fallon – Leader's daughter
Finola - White Shoulders
Gillian (pronounced JILL-EE-UN) - Feminine form of Julian
Ida – (pronounced ee-da)  - Thirst for goodness)
Inis - Gaelic form of the county seat of County Clare, Ennis.
Keelin - slender, fair
Kerry –  Place name
Kira or Kyra -  Little dark girl
Maire - Popular Irish form of Mary
Maureen  - Gaelic form of Mary
Mona – Little Noble one
Morna - Merry
Nainsi  - Gaelic form of Nancy, which means gracious
Nora - Honor
Noreen Diminutive of Nora,
Peggy – Form of Margaret, a pearl
Riley (Reilly) - Courageous
Riona - Queenly
Siobhan (pronounced ZHUH-VAHN) Gaelic version\ of Joan
Teagan – Beautiful
Tara – Place name
Irish Dog Names for Either Girls or Boys
Casey – Victorious or Brave

Kassidy – One with Curly Hair
Kelly – Intelligent
Quinn – Wise
Reagan (Regan) - Riagan's descendant
---
Did you know that many Irish surnames began with a Mac or an "O"  Mac means son of and O means grandson of someone?  Many of the Irish surnames were created in the 11 – 12 centuries.