Take Perfect Portraits of Your Dog:  Tips to Train Your Pup For Your Next Photo Shoot
Perfect Portraits of Your Dog   by Mark Webster     |Published 08-24-2020
As a proud pet owner myself, there is nothing I want more than to show off my dog. That's why I've put together this tutorial to show other dog moms and dad how to train your dog to make picture-perfect portraits.

By reading through this tutorial, you will learn all the essential tricks and tools you need to capture the best snapshot of your pup, whether you're posing for your family Christmas card or just trying to share with your friends.
Follow these steps to get the best pet portraits possible
What You Will Need for those Perfect Portraits of Your Dog
There are a few basic things you will need to follow this tutorial and secure your memories with your pup in photo form:
Treats
Favorite Toys
Squeaky Toys
Camera
Phone
The Steps to Perfect Portraits of Your Dog
With all the things listed above, and a lot of patience, you're on your way to success for your dog's photo shoot.

1. Teach The Essential "Sit" Command
The "sit" command is a fundamental dog training technique that almost every dog knows. Aside from potty training, it was probably the first thing you taught your dog.
But just because your dog knows "sit," doesn't mean he's an expert. Your dog needs to know how to sit, but he has to remember to stay seated until you let him go. The extended sit command is essential to grabbing awesome portraits of your pup.
The beautiful thing about the "sit" command is that you can work on it consistently throughout the day. Have your dog sit for everything: food, treats, pets, before they go outside, putting on the leash.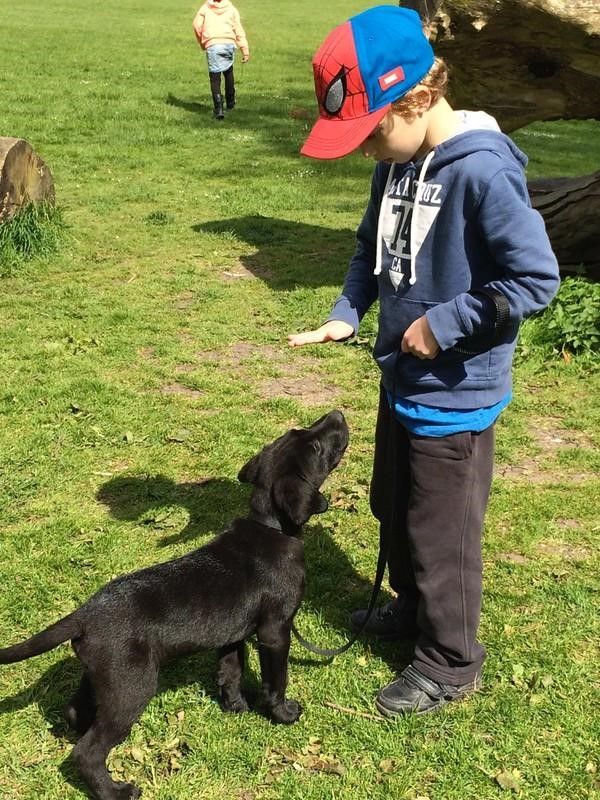 First step towards that perfect portrait of your dog? Teach Sit.
Photo by Phil Whitehouse licensed under CC By 2.0
Add the extra step of introducing a release word. Implement this new command to let your dog now that he must sit until he receives that next command.
Gradually increase the amount of time that you make him sit before releasing him. The longer he can hold his sit patiently, the more opportunities you or your photographer will have to catch a beautiful photo worthy of your bedside table. 
Keep in mind the reward system (aka, good boys get treats), and you'll have your dog sitting and staying like a pro in no time. 
2. Teach Paying Attention
When you're taking a portrait of your dog, you want them to be looking at the camera. Eye contact is critical in all pictures, but capturing the eyes in a puppy portrait gives it incredible depth, dimension, and emotion.
The problem is, many dogs are naturally deterred by stares; it's taken as a threat or merely rude to stare. Of course, when you're in the middle of a photo shoot, the only thing everyone is doing is staring at your dog. In this case, your dog is likely to look away out of discomfort.
The best way to make your dog feel more comfortable around your camera and photography is time and practice. The more your dog is around that big lens, the easier it gets.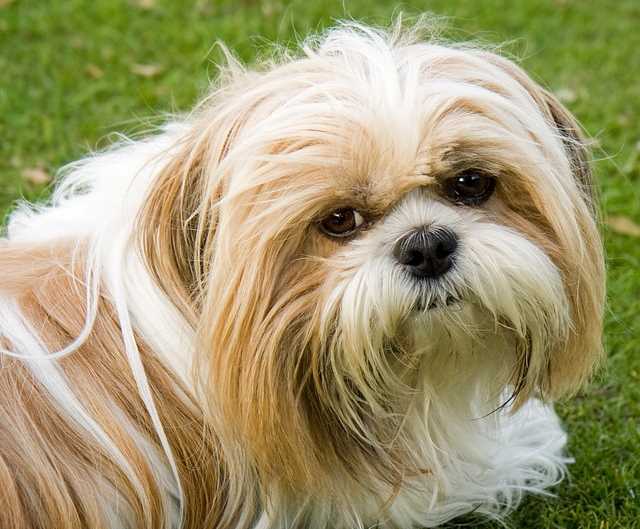 Dogs that can pay attention are more likely to look at the camera
Another thing that helps with this process is teaching your dog some kind of "pay attention" command. Necessarily, this command will tell your dog that it's time to look at you. You can use whatever command you'd like. Your dog can undoubtedly learn "look at the camera," but he might do better with a shorter command such as a simple "look!"

You can train your dog to look at you the same way you did with the "sit" command: lots of practice and tons of treats. In fact, using treats can grab his attention better, so you can combine your command word or phrase with a treat.
Hold the treat in front of your face when you say the command. When your dog looks, give him the treat. Do this several times, and then try the command without the treat. If he's having trouble catching on, try holding an empty hand in front of your face at first and slowly work up to the no-treat command.
Even a quick head-turn is progress, so build upon that until your dog knows that when you say "look," it's time to look alive.
3. Minimize Frustration
Dogs are incredibly intuitive. They can sense a human's emotions, and sometimes that can draw a reaction out of them. Just like they might comfort you when you're sad, they can also sense your frustration. Here's a list of emotions that experts think dogs can sense:

Happiness

Fear

Sadness

Anger
It shouldn't come as a considerable shock to pet owners that their dogs can tell when they're angry or upset. Every dog gets to know a person's "angry voice" because they hear it whenever they're in trouble.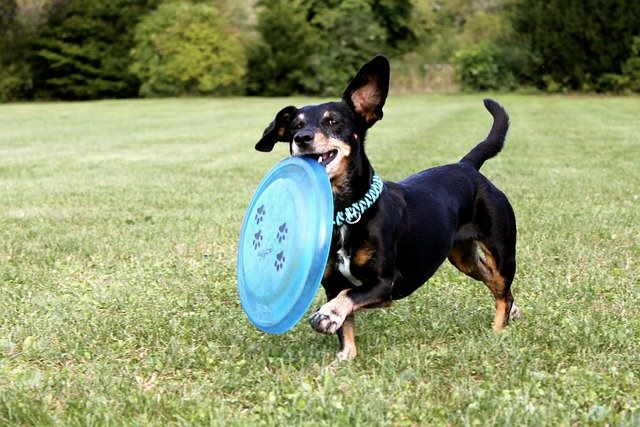 Minimize frustration while making perfect portraits of your dog.
This concept is also the same as rewarding your dog with treats and praise when he does something good. Some trainers even say that you shouldn't scold lousy behavior, but instead, ignore it and promote good behavior.
Since your dog responds better to positive reinforcement, it's essential to avoid getting angry, frustrated, and impatient when training your dog or trying to get him to pose for photos.
Your emotions, whatever they may be, will impact your dog and his behavior. The angrier you get, the less likely your pup is to cooperate. When you become frustrated, so does he; in the end, he's way less likely to try to please you.
4. 
Use Distractions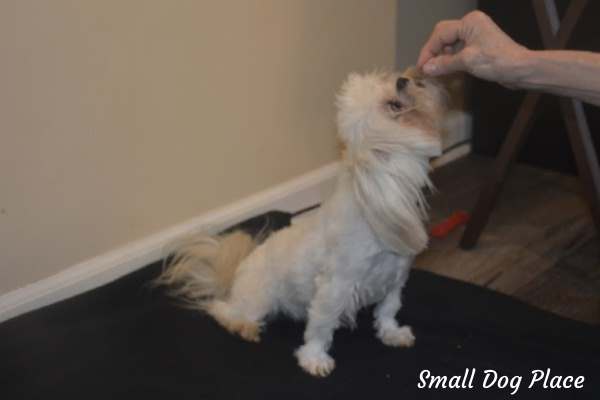 Treats are an essential component of any photo shoot
When you can't get your dog to sit and stay on your own, or he refuses to look towards you or at the camera, you can use other distractions to maintain his focus. 
Instead of leaving him to his own devices, bring along a few things that you know will keep him interested in you rather than his surroundings.
Some good distractions include:
Toys that make noise (squeaky toys)
Treats
Your voice
Try using one of the above to grab your dog's attention. They'll be more eager to listen if they know there's a treat involved. They will also be sure to look your way when they hear the familiar sound of their favorite squeaky toy.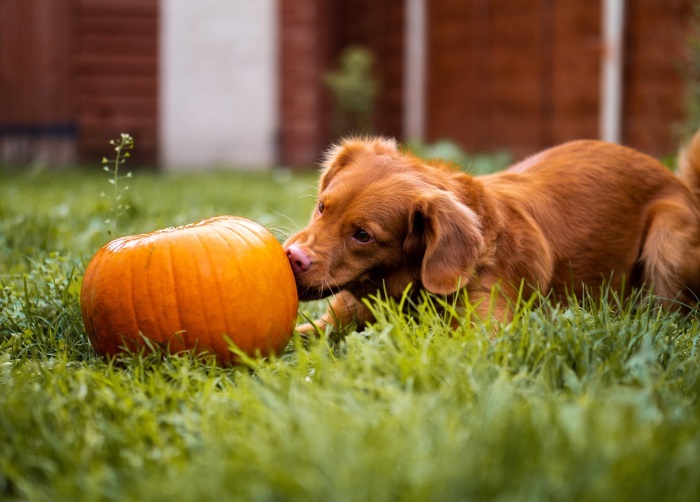 Distractions are often needed to take Perfect portraits of your dog.
5. Stay Natural
Some of the best photos of dogs are the animals in their natural state. If you're having trouble getting your pup to hold the desired pose, then stop trying. Let him do his thing, sniffing tree trunks and chasing squirrels.
If you have a dog, you probably already know that his natural poses and movements are the most captivating of them all. Take him out into nature and use the surroundings to capture him in the place he loves most.
Those photos will likely be the ones that make you smile the most.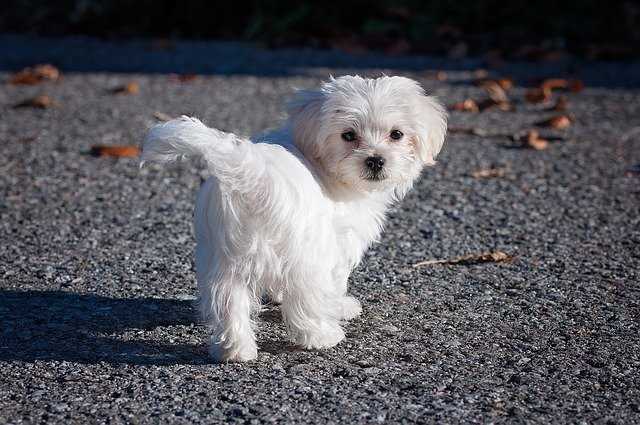 Natural poses are often the best shots you will get of your dog
Say Cheese to those Perfect Portraits of Your Dog!

Last Words About Perfect Portraits of Your Dog
Did you enjoy our tutorial? We sincerely hope so, because capturing moments with your furry friend is so important. While we can't keep them around forever, we can collect snapshots of the precious memories we make with them.
We would love to hear your feedback on this tutorial. Check out the comments below and let us know what you think. If you like this tutorial, go ahead and give it a share on social media and come back for more content.
When it comes to how to train your dog to make picture-perfect portraits, you'll need tons of patience and time, but instilling simple commands like sit, stay, and look can help you create lasting images of your family's pet in high-quality photos.
Perfect Portraits of Your Dog:  Pin for Future Reference
Perfect Portrait of Your Dog, Pin for Future Reference
Author Bio (Perfect Portraits of Your Dog)
Mark Webster is the co-founder and writer at DogFoodHeaven.com. His aim? Simple. Cut through the jargon and help you make the right decisions for your furry four-legged friends.
Whether you're looking for food suggestions, general tips, and advice or just want to learn more about man's best friend, be sure to check out some of his articles!
Did You Find this Article about Perfect Portraits of Your Dog Helpful?
Does This Article Deserve Your Thumbs Up?
We always appreciate your support and encouragement.  Your thumbs up means so much to us.  Please like this article.
If you find this page or any page on Small Dog Place Helpful, or useful in anyway, I'd love it if you would click the small heart found on the bottom right of each page.
You can also share or bookmark this page -- just click on the: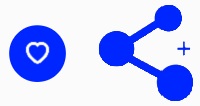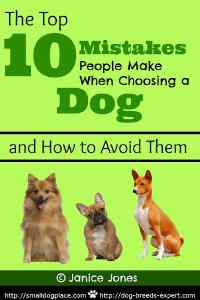 Free Monthly Newsletter
Sign Up for Our Free Newsletter and get our Free Gift to You.

my  E-book, The Top 10 Mistakes People Make When Choosing a Dog (and how to avoid them)