Pet Hair Vacuums
Pet Hair Vacuums are what you need for that small dog that sheds. 
A Guest Post by Eva Swain   |Last Updated 02-21-2022
Every pet sheds, some more so than others so if you are a pet parent, you will need a vacuum that can tackle all that hair that's in your way.
A vacuum that will be perfect in every way will cost a lot, so you may have to compromise on the qualities that you need with the price that you can afford.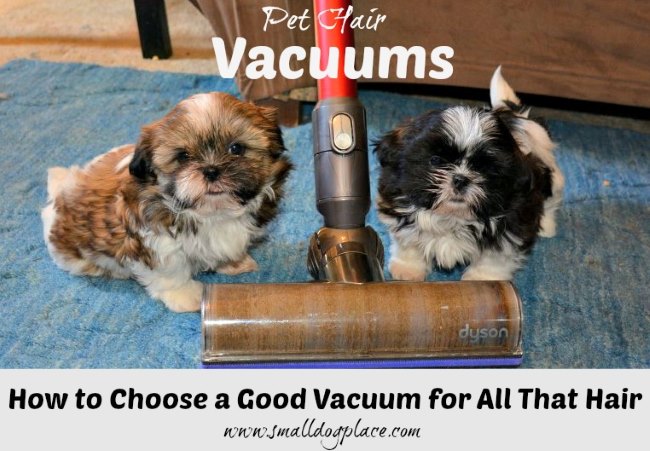 There's a lot of things to consider when it comes to finding that perfect vacuum. We'll go through some of the qualities that you'll want to consider before making that big purchase. 

How Big is the Vacuum?
Size is a concern for a lot of people out there especially for those who live in small places. You can't get a huge vacuum that takes up a lot of space if you're residing in an apartment.
There is a trade-off that comes with getting a smaller vacuum though. The suction for a smaller vacuum is likely going to be less, especially if you want something more reasonably priced.
The smaller pet hair vacuums that have the suction of larger vacuums are going to cost you much more.

What you might have space for depends on your living situation, so first consider how and where you will store it when not in use.   
If you can't get it into a closet, then it's going to sit in the corner of a room, which is probably not the type of art deco that you want in your home décor.
How Easy is it to Use?
When it comes to vacuums, you'll need something that gets everywhere that your pet can. You'll need something that can reach all the spots and deep into the parts of the couch where the dog hair hides.  
Maneuverability is a big concern when purchasing a vacuum.  If it can't get where the dog goes, it's usefulness is questionable.  A vacuum that can maneuver on the ground around legs of chairs might be the most useful, but you might want something that is better able to be customized.
Most vacuums come with a couple of different attachments, but your house might require a couple more kinds of accessories.

What kinds of attachments you need or want will depend on your priorities. If you don't have a lot of strange nooks and crannies to clean, then you might not need a vacuum that comes with a lot of different attachments.
Attachments can make a job much easier, but you must also consider not only where you will store the attachments, but the time and ease of attaching and removing them after the work is done.
How big and bulky is the vacuum you are considering? Will it be heavy and cumbersome to use, especially if all you need is a quick clean up?  If the weight of the vacuum is of concern to you, be sure to read the specs to determine its weight. 
Heavy vacuums can be a problem if you will be lugging it up and down stairs.  If you are a parent with young children and want to teach them some vacuuming skills, a large model may be out of the question. 
Weighty models are difficult to use on the staircase, so if you have quite a few steps, a lighter model might be better for you.  Lighter vacuums may be easier to use, but again, what you gain in a lightweight design, you may also sacrifice in suction.
Some of the easiest to use pet hair vacuums on the market today are those that are cordless.  They come with chargers making awkward cords a thing of the past. They are perfect for those in small spaces because without cords; they are easier to maneuver in tiny spots.
Their downfall is that they may not carry enough charge to do large rooms or homes.  Constant recharging may be necessary before the entire home can be cleaned.
More Bells and Whistles to Consider When Looking at Pet Hair Vacuums
No one ever said buying a new vacuum was easy, but with today's choices, it can make the decision process more difficult. Ask yourself these questions:

Do you want an upright or canister vacuum?
Do you want one that uses bags or is bag-less?
Do you need one with an extra-long cord or will the standard size electrical cord work fine?
Are you worried about the engine noise?  Some vacs are noisier than others.
Do you have allergies that might necessitate purchasing a vacuum with a  HEPA anti-allergen filter system?  
How Well Does Pet Hair Vacuums Clean?
This is one of the most important qualities when it comes to your vacuum. You don't want a vacuum that, well, sucks. (No pun intended)
You need something with high enough suction power that it can pull the dog hair off of anything you own including carpet and upholstery.
Pet hair, in general, is a rather difficult cleanup job. Depending on the hair type of your dog breed, picking up hair can be difficult to almost impossible.

Some attachments that come with vacuums can help improve your clean up job. Some attachments will allow you to essentially brush the hair off of the furniture making it easier to do a good clean up job.
But the major part of the vacuum that helps with cleanup is the suction of the vacuum. If your vacuum doesn't have good suction, then there's no way that it will be able to pick up everything in one pass.
Having to do multiple passes of an area can be annoying and time-consuming.
It may be inevitable that you'll have to do multiple passes on certain areas that your dog frequents like a corner of the couch, but you'll still want it to be the least amount of passes possible.  Unless, of course, your favorite hobby is vacuuming pet hair.
What Jobs Do Pet Hair Vacuums Perform?
Most people have a variety of different types of flooring in their home.  If you are lucky enough to have all carpet or all hard surfaces, then this section may be irrelevant. 
If your home is carpeted, you will want a vacuum designed for carpeted areas.  If you have no carpet, then one intended for hard floors will be appropriate. 
If you are like most, you will have a combination of many different types of flooring.  A vacuum that will work on all surfaces is what you will need to find. 
Some vacuums accomplish multi-surface clean up by providing various forms of attachments.  Others perform differently on different surfaces with the click of a button.

Price of Pet Hair Vacuums
Last, but certainly not least, is the price of the pet hair vacuums that you're considering. There is a wide range of prices out there for vacuums of all kinds, but it boils down to your budget and how much you are willing to invest that will ultimately affect what you can purchase.
Trade-offs When Purchasing Pet Hair Vacuums
In every section, we've mentioned that there are trade-offs.  Here are a few qualities to consider when shopping for a new vacuum
Large heavy models versus lightweight and easy to use.
High Suction versus less suction
Maneuverability
Types and appropriateness of attachments
Expensive or affordable
Corded or Cordless
Trade-offs are inevitable, but with some research, you can find one that meets most of your requirements.
If you are on a tight budget, the price might be the first thing that you consider when trying to figure out which vacuum you want. From there, you will be able to find something that fits most or all of your criteria for what it can do.
Conclusion
The hair from your small dog may be impossible to clean without a vacuum, but finding one that is the right price and has all the right specifications for your clean up jobs and your living space may take a lot of consideration.
If you need a vacuum specifically for the couch or areas that your dog frequents, then you may be able to get a cheaper vacuum that is also smaller and lightweight.  Even a hand-held model might be all you need.
But every situation is different. If you're in the market for a full vacuum that will take care of all that dog hair, then you're going to have to think carefully about not only the dog hair situation but the rest of your house.
You might need something that's easier to use around your furniture that will still have just enough suction to get the dog hair off your couch.
Before you purchase a vacuum, you'll have to think for a while and consider all the different qualities that we've listed here. You're sure to find a great vacuum out there that will fit your situation and your needs well.
Author Bio of Pet Hair Vacuums
My name is Eva Swain. I am 28 years old mom blessed with a four-year-old boy. I am the founder of Women's Guide. 
Does This Article Deserve Your Thumbs Up?
We always appreciate your support and encouragement.  Your thumbs up means so much to us.  Please like this article.
If you find this page or any page on Small Dog Place Helpful, or useful in anyway, I'd love it if you would click the small heart found on the bottom right of each page.
You can also share or bookmark this page -- just click on the: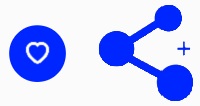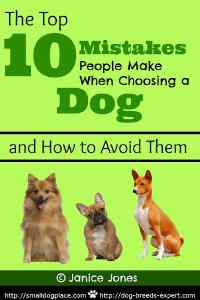 Free Monthly Newsletter
Sign Up for Our Free Newsletter and get our Free Gift to You.

my  E-book, The Top 10 Mistakes People Make When Choosing a Dog (and how to avoid them)