Ten Ways to Save on Puppy Supplies
Save on Puppy Supplies   By Janice Jones   |Last Updated 08-18-2018
Owning a sweet little puppy is the best thing in the world. But as any dog owner would appreciate, dog ownership doesn't come cheap.
Getting your first puppy can be especially taxing on the wallet – you don't have any old equipment to use, and you might be a bit unsure as to what are the essentials you need to purchase.

Ten Ways to Save Big on Puppy Supplies
The good news is there are ways to save money on puppy supplies. In fact, there are quite a few options you should consider, which could help you cut down the cost of acquiring puppy supplies. Let's look at the ten ways to save big on puppy equipment.

---
1. Compare Deals
The number one rule of almost any shopping decision is to shop around and compare different deals.
Don't just click on the first pet store link you see or walk to your local supermarket and pick whatever is available. Look and compare different deals and products.

First, this will help you save money. You will often find special discounts of the same brand with various retailers, and it can reduce the costs.
But comparison also guarantees you know what you are buying. You don't want to pick the first dog brand you see – indeed, sometimes a generic brand is better than a particular dog or puppy brand. 
Dog Food is one of those products you really need to check out.  Don't go by the lowest price but calculate the actual price per pound.  Find the food, the price, and the net weight.  You might be surprised at the differences you discover.  Become a savvy shopper by also understanding some of the crazy claims that some brands will promote.
---
2. Use Online Stores to Purchase Puppy Supplies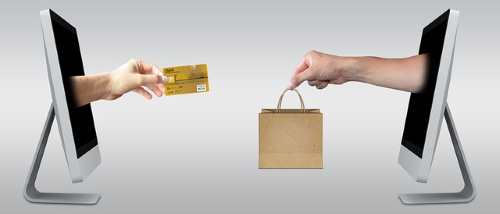 When it comes to shopping puppy supplies, you'll probably end up making the best findings online. The Internet has provided us with excellent access to stores from around the world, and this guarantees you find the cheapest deals possible.
You also have much wider variety regarding breed-specific products and tips. Most online retailers, like PetSmart and Petco, offer free shipping as well, so you won't end up paying more for the convenience.

Furthermore, online stores sometimes come with a cash back option. In the long-term, joining a cashback system and shopping with participating retailers can end up helping you save a lot of money. 
---
3. Consider Joining a Subscription Service for Your Puppy Supplies
With certain pet supplies, such as food, litter, and particular medication, it might help to save a subscription service or a membership program with a particular pet retailer.
You can often earn rewards with these systems and sometimes get free products after you've spent enough money. The home delivery will also help you cut down the cost of visiting a store – and the company will warn you when you are running out of supplies.

Before you join a subscription or a membership program, you want to test the products first. This is especially important with food. You want to ensure your puppy likes eating the food and that he or she doesn't get sick from the food. Once you are happy with the quality, you can sign up for the service. Many online retailers offer this service so when you find a product you like, consider the Auto-ship option.
---
4. Use Voucher Codes when Buying Puppy Supplies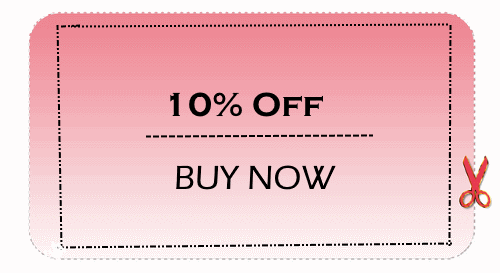 You should also take advantage of voucher codes. Sites like OZCodes offer a range of vouchers for pet stores selling all sorts of things.
When you are making your comparison, you want to check voucher code sites to see if you can cut the costs further. Now, coupon codes can be especially useful for one off, big purchases such as the bed, toys, and collars. 

---
5. Measure the Food
Food is perhaps the most expensive puppy supply. You'll need to buy it, and your pet will love to eat it. However, most of us end up feeding our dogs with just a bit too much food.
No only will adding more food to their plate increase the costs,  but it will also cause obesity.  It goes without saying that an overweight dog is prone to even more costly veterinary bills.  

Talk with your vet and the dog's breeder to get a proper estimation of your puppy's caloric needs. Once you are aware of this, start measuring the food. You'll end up saving quite a bit of money doing this. 
---
6. Learn to Groom Yourself
You can save a lot of money by grooming your pet at home. When you're selecting a breed, try going with something that doesn't require a lot of special attention – unless you are willing to learn.
You can save many bucks by just bathing and grooming the dog yourself. The sooner you start training your puppy for this, the better. If you've never groomed the particular breed, online videos are a good way to get started.

You will need to spend a bit of money initially to get the right gear. You want a good quality brush, nail clippers, and trimmer to ensure you get the best finish and that you don't hurt the puppy in the process. However, the initial investment will pay back rather quickly. If you have more than one dog, the saving can be impressive.
---
7. Consider Buying Puppy Supplies Second-Hand
You don't need to get everything new. Things such as collars or pet carriers can be second-hand products. If your puppy needs extra clothing, then you can also find these much cheaper second-hand.
Even grooming sets can be used – just make sure you wash the products well before use. 
Ebay and Craigslist are likely the most well-known online buying and selling site, but they are not alone. 
For a local search, check out the Letgo.  You can search for items that you can purchase close to home.  Dog crates, carriers, bowls, and toys are just some of the items you might find from sellers close to your location.
Offerup is another local buy and sell app but like letgo, shipping is not offered.  Like Letgo, it is a hit or miss platform, but if you search daily you might just find just what you need.
---
8. Save Money on Puppy Supplies by Cooking Your Own Treats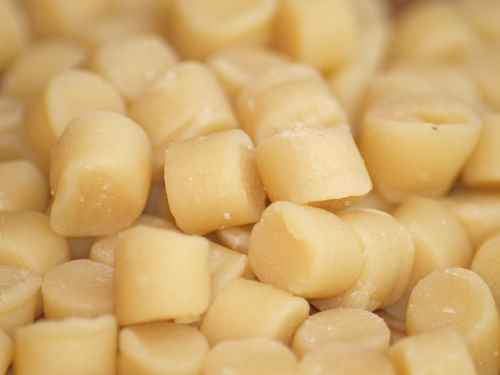 When it comes to pet food, big brands can be rather expensive. But there is no reason you can't cook homemade meals for your puppy. Indeed, you can sometimes create much tastier treats this way.

Cooking your own pet food is not difficult. The Internet is full of recipes you can use, and some of the foods can be portioned and frozen for later. 
If doing all the food yourself sounds a bit too drastic, you can save a lot of money by just making your own treats. You'll need treats especially in the training period, and therefore, there's a lot of money to be saved by just cooking them from scratch.
The key to making your food is to carefully follow the instructions to ensure you don't cook anything unhealthy for your dog.
Furthermore, you also don't want to teach your dog to rely purely on homemade food – if emergency strikes and you can't cook, you want to dog to be able to enjoy store bought food as well.
---
9. Buy in Bulk with Friends or the Neighborhood
If your friends or the local neighborhood have puppies, then it can be beneficial to buy in bulk. You can then distribute the cost among yourselves and end up saving a lot of money.
Of course, you can also buy individual items in bulk – dry food and litter can have a long use-by-date.  
Puppy pads and cleaning supplies are two other items to purchase in this manner. Compare the price of puppy pads on Amazon with your local big box pet supply store.  Even dog food is likely going to be less expensive if purchased online. 

---
10. Check Websites for Freebies
Sometimes retailers offer freebies as a side gift for making a purchase. Whenever you're shopping with a supermarket or a retailer, check if there are any free offers available.
You can even sign up with different pet retailers and get offers, and special deals delivered directly to your inbox.
Dog food retailers will often send out samples just for the asking.  
Big influencers often offer contests with giveaways.  For example, Modern Dog Magazine has a free weekly contest giveaway.
Ilft.com  (I love Free Things) lists a place to find free stuff on the web for nearly any category you can imagine.
---
Having a puppy is one of the best decisions you'll ever make. They bring so much joy to the whole family and with the above ten tips, you can also save a lot of money when buying pet supplies.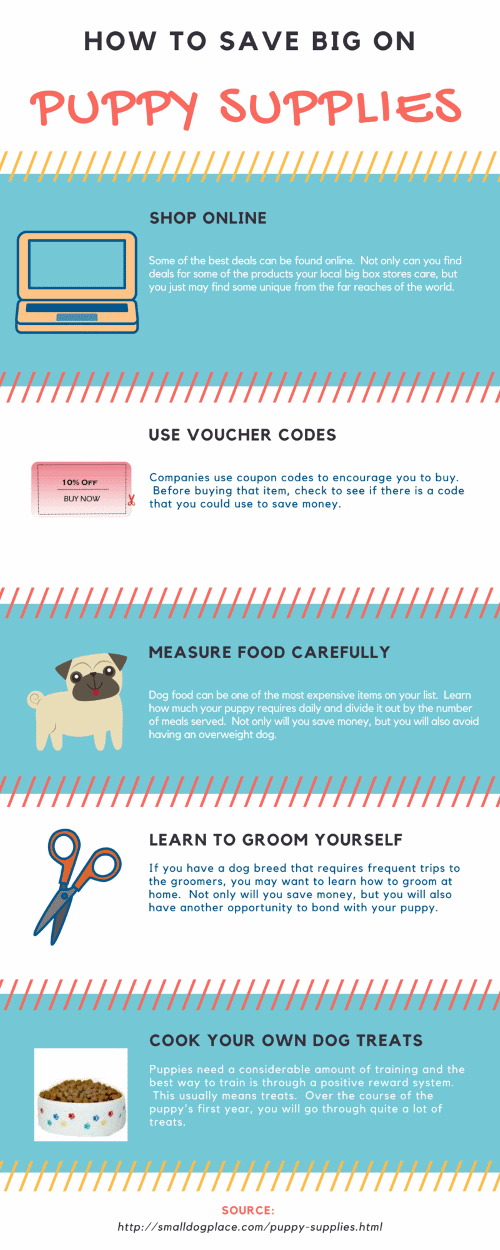 Does This Article Deserve Your Thumbs Up?
We always appreciate your support and encouragement.  Your thumbs up means so much to us.  Please like this article.
If you find this page or any page on Small Dog Place Helpful, or useful in anyway, I'd love it if you would click the small heart found on the bottom right of each page.
You can also share or bookmark this page -- just click on the: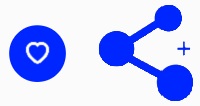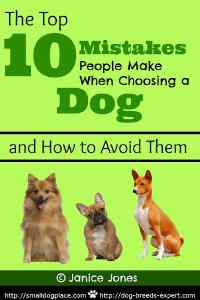 Free Monthly Newsletter
Sign Up for Our Free Newsletter and get our Free Gift to You.

my  E-book, The Top 10 Mistakes People Make When Choosing a Dog (and how to avoid them)