Is Small Dog Food Just a Marketing Gimmick?
Is Small Dog Food Just a Marketing Gimmick?
by Mark Webster  |Last Update 04-17-2023
The dog food section of the grocery store or the pet store can be overwhelming. Among all of the dog food marketing ploys sits the idea of small dog food.
Is it necessary, or is dog food specific to small breeds just a marketing gimmick to target a specific audience - such as the Shih Tzu crowd? That's what we're here to find out.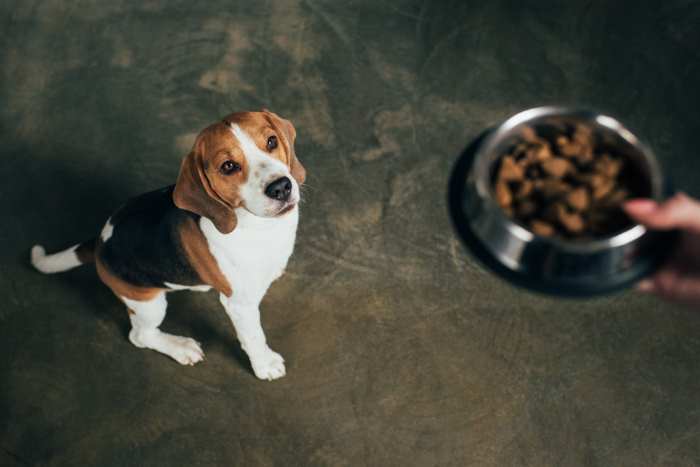 Is Small Dog Food Just a Marketing Gimmick?
Dog Foods Geared Towards Small Dogs
A wide range of brands and ingredients exist in the dog food industry. You can go with an all-natural blend, or grab a cheap bag full of artificial flavors. Of course, there are also tons of breed-specific options out there, including food for dogs considered "small breeds."

Here are just a few of the most popular small dog food brands on Amazon:
As you can see, each of the dog foods listed above explicitly states that they're formulated for small dogs. Many pet owners praise these types of food because their dogs love them, but is there more to it than that?

Does Size Matter?
One of the main differences between dog food for small dogs and those for larger dogs is the size of the kibble. Smaller breeds, such as the Shih Tzu, have smaller mouths and tinier teeth than large breeds, like Golden Retrievers.

For that reason, it's actually conducive to your dog's eating habits to get them small breed dog food because it's easier for them to chew and break down. Overall, that's better for their health, including digestion and dental.
While size is a contributing factor, there are other factors that go into formulating small breed dog food that prove it's not merely another marketing gimmick.
Calories
Did you know that small dog breeds actually require more calories per pound than large dog breeds? The solution to this may seem simple: just feed your little dog more.

However, merely upping the amount of food you give your small breed can result in obesity, which can have some adverse effects, including:
High blood pressure
Heart disease
Respiratory disease
Cancer
Kidney disease
Type 2 diabetes
Since giving your dog, more food to hit their required calorie count can result in obesity, and eventually, the concerns above, the need for a different solution arises.
Small dog food is typically formulated to increase the calories per pound so that you can still feed them the proper amount of food while keeping them healthy. These foods contain a unique balance of ingredients, nutrients, and nutritional components suited for smaller bodies.
Lifespan
On average, smaller dog breeds live longer than larger dogs. In fact, some smaller breeds can live up to 15 years, while other larger kinds of breeds can have a lifespan of just eight years.

Believe it or not, lifespan actually plays a vital role in the development of dog food.
Responsible manufacturers of dog food dedicate much of their focus on creating small breed kibble that contains lots of healthy ingredients, nutrients, and antioxidants. They do so because a dog that eats the same food every day for 15 years needs a constant intake of beneficial sustenance to live to their fullest life expectancy.
By feeding your small dog food made especially for its size, you increase the chance of expanding its lifetime by preventing free radical damage and other harmful impacts.
What to Look for in Quality Small Dog Food
Obviously, the main differentiating factor we're looking at is the size of your dog. However, it's also crucial to find a small dog food that is additionally tailored to your specific breed and life stages.

Finding a small breed dog food that rolls all of those things into one can be a bit of a daunting task, especially considering the full range of brands and food types available both in stores and online.
Check out this video on high-quality small breed dog foods, along with our information below.
Protein as the Main Ingredient
Protein is a critical part of any diet; it's something that we as humans share with dogs. A high-quality small breed dog food will list its protein source first, as it should be the main ingredient. Some excellent protein sources for dogs include:
While the above are the most popular among name brand dog foods, some use game meats like bison or venison.
Even a meat meal is an excellent protein ingredient. Meat meal is the same protein source as the above; it's just been dried to remove any water.
At all costs, you should avoid any small breed dog food that uses the word "by-product." Also, keep an eye out for cornmeal, BHA, BHT, food dyes, and rendered fat.
Fats and Fatty Acids
Small dog breeds, along with other dogs, can't digest fats, as well as humans, do. Additionally, since obesity is a significant concern within specifically smaller breeds, you must know what kinds of fats are in your pup's food.

The general rule of thumb here is that you should have about one gram of fat for every two grams of protein.
And, like your protein source, your fat source should be a recognizable product - not an ambiguous term that you can't define. An excellent example of a high-quality, reliable fat source is chicken fat.
Fatty acids like Omega 3 and 6 are also crucial for helping your small dog absorb critical vitamins.
What to Avoid
While there are certain ingredients you should make sure are included in your small dog's food, there are also some you should avoid.

We mentioned that meat meal is a suitable alternative to traditional protein sources like chicken or turkey, but the meal must be human-grade rather than feed-grade. Feed-grade meals can actually include materials such as dead animals from shelters and other facilities, along with fats, grease, and food waste from stores and restaurants.
Chemicals and preservatives are other ingredients you should try to stay away from. Most of us don't know what these components are called, so here's a list of common chemicals and preservatives used in pet foods:
Butylated Hydroxyanisole

Butylated Hydroxytoluene

Ethoxyquin
Propylene Glycol
Some of the ingredients listed above are used in many animal foods and treats, although they are on the list of known carcinogens and reproductive toxicants. Others, like Ethoxyquin, are illegal for use in human foods but are still used in pet foods.
Other ingredients to avoid include food dyes, such as Blue 2, Red 40, and Yellow 5, rendered fat, and contaminants like rodent, roach, or bird excreta.

Final Thoughts
Buying your dog a specific food based on its size, breed, and the ingredients may seem a little excessive to some of us, but the truth is that small dog food is no gimmick.

In fact, it's in your dog's best interest that you buy food specially made for its size, if not its specific breed.
Consider one of the brands we mentioned above, such as Taste of the Wild Small Breed Recipe or Diamond Naturals Small Breed. These are excellent choices to ensure your small dog breed is getting the best food.
With quality ingredients, including a reliable protein source, low-fat levels, and necessary vitamins and nutrients, you can make sure your small breed lives its best, fullest, and healthiest life right alongside your family.
Author bio
Mark Webster is the co-founder and writer at DogFood Heaven.com.

His aim? Simple. Cut through the jargon and help you make the right decisions for your furry four-legged friends.
Whether you're looking for food suggestions, general tips, and advice or just want to learn more about man's best friend, be sure to check out some of his articles!"
Does This Article Deserve Your Thumbs Up?
We always appreciate your support and encouragement.  Your thumbs up means so much to us.  Please like this article.
If you find this page or any page on Small Dog Place Helpful, or useful in anyway, I'd love it if you would click the small heart found on the bottom right of each page.
You can also share or bookmark this page -- just click on the: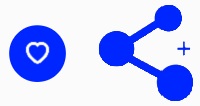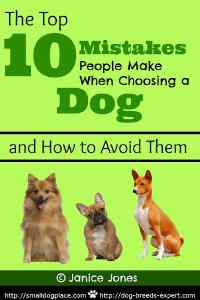 Free Monthly Newsletter
Sign Up for Our Free Newsletter and get our Free Gift to You.

my  E-book, The Top 10 Mistakes People Make When Choosing a Dog (and how to avoid them)