How to Teach Your Dog To Dance
Teach your dog to dance.   by Dur-e-Sabih
|Published 09-05-2022
Nothing is as amusing as the nutty dance moves of your four-legged friend. This overwhelming feeling when you show off your dog's skills can only be experienced if you properly train your dog.
Training your dog is an entertaining process and a little adventurous. You must be familiar with basic cues such as come, go, sit, drop, etc. A less familiar and more challenging trick is dance training.
Teaching dance moves to your Fido is a difficult task but it is worth your sweat. Imagine your pooch standing on his hind legs and swaying to your favorite song, what a sight!
If your dog becomes a master of dance moves, you can let him be a part of exhibitions, competitions, and other such events. Maybe, your dog's dance passion can go to the next level and you become the star of any mega TV show.
You just need the right guide to make this dream come true. So here, we came up with what you want right now.
Getting Started With Teaching Your Dog to Dance
Getting Started
Humans have to learn different moves and styles to learn dancing. The same goes for dogs; your Fido needs to learn different commands.
Standing on hind legs won't be enough, it must look like your pooch is dancing. For instance, you can teach your dog to walk with his hind legs or to raise his paws in the air.
Training small dogs such as mini Sheepadoodle is an easy-peasy task but you can also teach dance to large breeds, such as Retrievers and German shepherds.
Bear in mind, you have to be patient and repeat the process so that he can learn the commands properly. You must also know what you will need in the training process. First of all, stock up on some training treats.
It would be good if you keep delicious morsels of different values and types. Different tastes and shapes will lure the dog to learn even the difficult tricks.
5 Steps to Teach Your Dog to Dance
Focusing on the needs of your dog makes a huge part in getting an obedient dog. If your dog is calm and satisfied, the training process can be quite easy and prompt.

Knowing what is best for you dog can save you a headache, so browse Trending Breeds to learn everything about the profound needs of your dog.
Train to "Sit" Properly

Hold a treat in your hand and sit in front of your pooch. Give the "sit" command to your dog by luring him with the treat. Do not give him the treat until he sits properly.

Try repeating the process until your dog no longer needs the treat to follow the command. Do not play music while your dog is learning this step as it can distract him. A calm and quiet place gives perfect dance training vibes. You can add the music once your dog memorizes the steps.
Raise the Treat
Get Them Stand On Hind Legs
Command your dog for a "sit pretty" position in the first place and then raise the treat. Reward them for any progress they make by extending up.
This is the most critical step of your whole training process as your dog can lose his balance. To avert this from happening, support him with your forearms.
You have to be consistent if you want to spin around with your pup. Once he gets comfortable with raising the front legs up and standing on the back legs, reward him with the tastiest morsel, because you are now more than halfway there.
Besides helping in dance training, practicing this step will keep your dog's legs stronger and healthier.
Let Them Spin Around
When you think it is easy for your pooch to stand on back legs, try finding ways for getting them to whirl around. Hold the treat and slowly move around him in a circular motion.
If he follows your steps, reward your dog. If he tries and loses his balance, you should reward him because he has tried, at least. This will encourage him to try again.
When you think your dog has got the idea, move all around your dog on 360 degrees. If they have gotten the movement in one direction, try changing the direction so that he can spin around in either direction.
Do make sure your dog is focused, otherwise, he could never learn this challenging trick. Once he gets used to this circular motion, join your pooch to generate a fancy tango.
At this step, you can turn the music on. Now the music won't distract the learning process.
Once your pooch has learned the basic dance moves, there are endless mind-blowing possibilities. Heelwork to music," "canine freestyle" and "canine musical freestyle," etc. are some of the dog dancing styles mostly practiced in competitions.
Final Words
Training dance moves to your pock is as important as other trainings. Teaching dance to your pup will not only strengthen your bond but also boost his health by making his core stronger.

When it comes to training dance to your pooch, consistency, patience, and passion are must-haves. By following the above steps, your dog can become a master of dance moves.
Teach Your Dog to Dance
Pin for Future Reference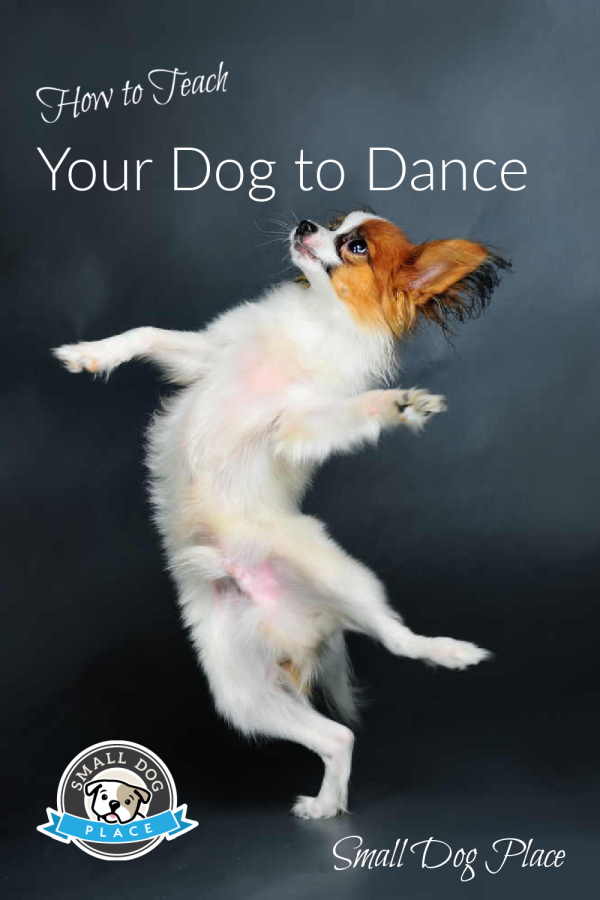 Author Bio:  Teach Your Dog to Dance
Dur-e-Sabih provides ghostwriting and copywriting services. Her educational background in Accountancy helps her in tackling topics ranging from career and business productivity to web development, finance, and digital marketing.
Does This Article Deserve Your Thumbs Up?
We always appreciate your support and encouragement.  Your thumbs up means so much to us.  Please like this article.
If you find this page or any page on Small Dog Place Helpful, or useful in anyway, I'd love it if you would click the small heart found on the bottom right of each page.
You can also share or bookmark this page -- just click on the: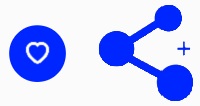 Your second block of text...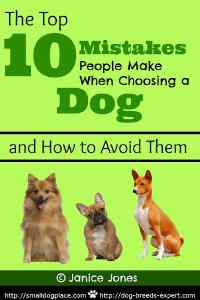 Free Monthly Newsletter
Sign Up for Our Free Newsletter and get our Free Gift to You.

my  E-book, The Top 10 Mistakes People Make When Choosing a Dog (and how to avoid them)