How to Teach Your Dog to Stay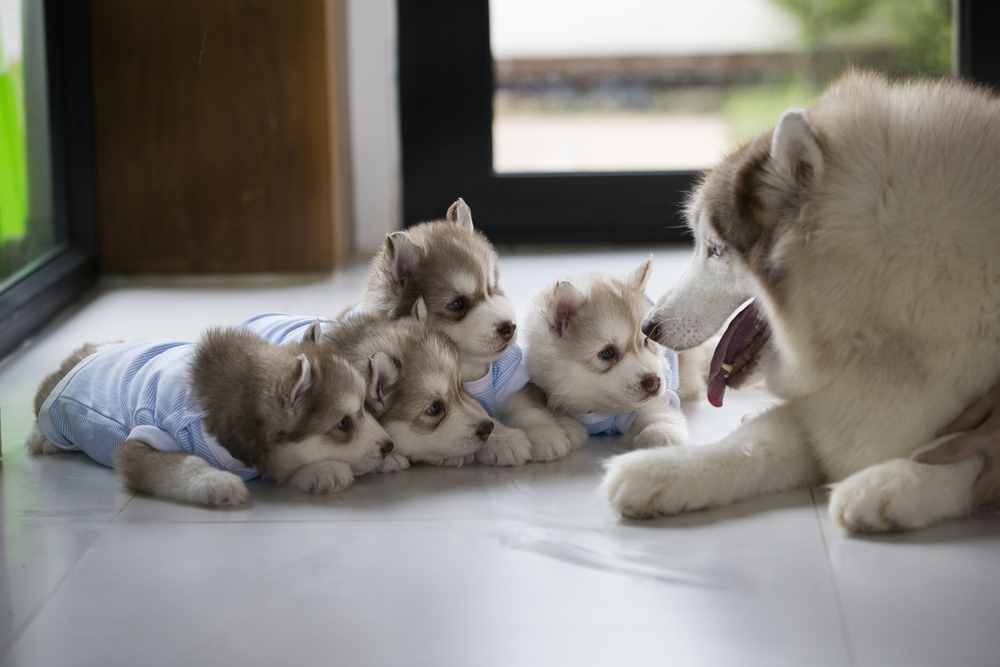 You can teach your dog to stay even if his canine mom fails at the task.
How to teach your dog to stay?
Tired of your puppy running around and licking your face while you're checking the leak under the sink?
Frustrated by not being able to grab some groceries because your puppy is with you?  Teaching your puppy to will benefit not only you but also your dog.
To solve all the related problems, it will come in handy to teach a puppy how to stay in a spot you choose so he won't distract you from work need doing. In this article, I will try to help you do that yourself.
How to Teach Your Dog to Stay
The first thing you need to do is to find a position in which you want him to be. It could be either sitting or lying down, as long as the puppy is comfortable, depending on the place you try to train them, as it should not be hot, cold or wet.

Location, Location, Location
For example, a short-haired puppy would hate to lie on the hard-cold floor while a husky would be more than happy to do so. The place you choose should be familiar to your puppy without any distraction. You can keep the puppy focused by standing right in front of him, looking right into his eyes and holding treats in your hands.

Releasing Cue
Remember to prepare a releasing cue. Most people use "okay" as a cue, but it would be confusing to the puppy as we use that a lot in regular conversations. You should use things you don't use to be the cue, for instance, "communism" or you can say "okay" in a distinct tone, so the puppy won't mistake your conversation with permission to go. Another typical cue that people use is, "yes."

Strive for Perfect Timing When You Teach Your Dog to Stay.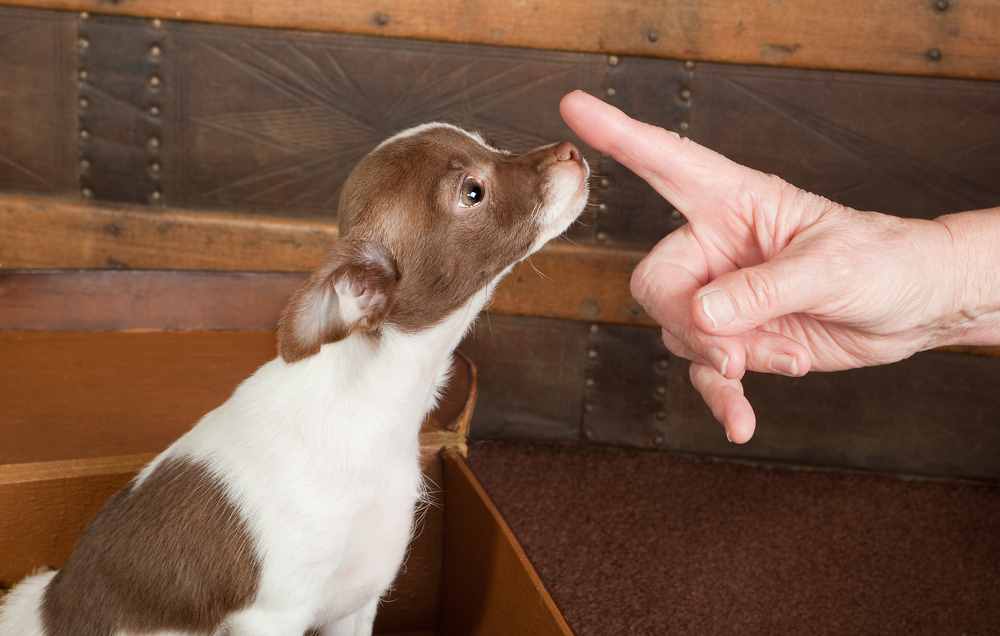 Timing is also critical. You should pick a time when he's relaxed and well-exercised, especially for bouncy young puppies. At this point, ask your puppy to lie or sit down but instead of giving the treat right away, wait one second then give the treat with a "yes" in a warm, calm voice in advance.

You have to be fast.  Say the release cue right after you deliver the treat and when your puppy is still in the position. Then practice repeatedly, but gradually wait a little longer each time before giving the treat. The treat should be given fast and low so the puppy won't bounce up, ideally at chest height.
The Elements of Teaching Your Puppy to Stay
The stay gets harder depending on its duration, distance from the owner and distraction from the environment and you should work on one thing at a time to ensure the result.

Distance from You
When your puppy can hold still for 5 seconds, then you should add a little distance. Since your puppy tends to follow you if you turn away, at first you should walk backward a step, and then return to the puppy, say "yes" and give him the treat.

Duration
Give him the permission to get up immediately. You are now training him to a more challenging level so you should ease up on the distance a little bit by giving him the treat even when 5 seconds haven't passed yet. If the puppy can stay for 1 minute with you being away, he's ready for the next step.

Distraction
The third step involves creating a distraction for your dog. Prepare the puppy for distraction is a significant step towards teaching a stay, as things won't be quiet and calm in real life as in training.
This diversion should be fun to trainers as you can do anything that can distract your puppy: dancing, answering the phone, roll a ball, show him his toy or make some noise.

When your puppy is responding well, it's time to add the "stay" cue. Ask your puppy to sit or to lie down, tell him to stay with your hand holding out and your palm toward his nose. If he can do it for 1 second or 2, give him a treat. Repeat the process with longer period each time.
Typical Behavior You Should Be Aware of When You Teach Your Dog to Stay
When puppies learn a new behavior, they tend to repeat the same mistake they made the first time, so your job is to lessen the mistakes your puppy makes.
If he does make one, take a breath and start again, returning to an easier step.  If he acts tired from the training, return to an easier level, one that he has already perfected.  Give him a treat then, both of you relax.   Short training sessions work better on young puppies because they short attention spans. 
You shouldn't use the "stay" command in situations where obeying is unpleasant or impossible.  Examples of these circumstances might include when you walk out the door and leave him at home.  Don't use the stay command during any scary and volatile situation.
About the Author of How To Teach Your Dog to Stay
John Braise is a professional blogger who has years of experience writing and giving advice to those who are in trouble with taking care of their pets. With a very special love for pets in general and puppies in particular, he yearns for providing information and guidance for those who have the same desire for looking after their puppies in the best ways. Also, he fancies penning helpful and valuable puppy care tips to make owners feel at ease with their four-legged buddies on http://gohappypuppy.com/
Does This Article Deserve Your Thumbs Up?
We always appreciate your support and encouragement.  Your thumbs up means so much to us.  Please like this article.
If you find this page or any page on Small Dog Place Helpful, or useful in anyway, I'd love it if you would click the small heart found on the bottom right of each page.
You can also share or bookmark this page -- just click on the: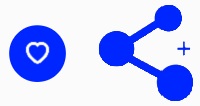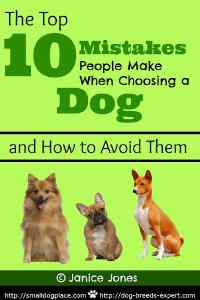 Free Monthly Newsletter
Sign Up for Our Free Newsletter and get our Free Gift to You.

my  E-book, The Top 10 Mistakes People Make When Choosing a Dog (and how to avoid them)