7 Reasons Why Millennial Moms Love Small Dogs
Millennial Moms Love Small Dogs by Jennifer Landis 
|Published November 24, 2019
They may be known as man's best friend, but women can find a fur-ever companion in their pooches, too. Millennial moms have started to realize this as they and their families have welcomed dogs into the fold.
Many of those pup owners have opted to bring home a small dog, a happy decision for both human and canine counterparts. Nowadays, dog moms seem to take their job super seriously, too — three out of four dog owners consider themselves to be dog moms. The connection between woman and pup is strong, to say the least. 

Why Millennial Moms Love Small Dogs
But why do millennial moms love their pets so much, little dogs in particular? Here are seven reasons why they make a great combination: 

1. Small Dogs Cost Less
Interestingly, a lot of millennials have opted for dog ownership instead of parenthood. One of the main reasons for doing so is because dogs cost less than children. It's true that dogs can be costly to take care of, but it still costs less than raising a child.
A 2013 report from the USDA tallied the total cost of child-rearing. Depending on where you raise your family, it could cost between $193,590 and $282,480 before the boy or girl turns 18. Caring for a dog costs considerably less, and this figure doesn't factor in the size of the pup you choose.

Many millennials have chosen to bring home a smaller dog because they cost even less than their medium- or large-sized counterparts. In the first year with your small dog at home, you can expect to spend $2,674, according to the American Kennel Club.
A medium dog will require about $200 more, while a large dog costs roughly $3,200 in its first 365 days. An extra-large breed, such as a Great Dane, can cost upwards of $3,500. 

Of course, this doesn't take into account the ongoing costs of caring for a pup. For instance, smaller dogs require less food daily than a larger pup would. You'll probably want to spoil them with little treats — even homemade ones will do — but petite pooches don't need as much to eat.

2. Everyone in the Family Can Walk a Small Dog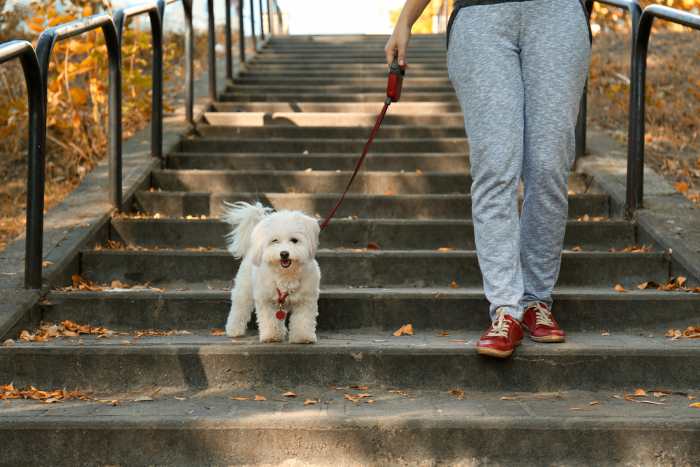 Millennial Moms Love Small Dogs because the entire family can walk the dog.
Millennial moms don't have to worry about their small dog being too tough to walk. Instead, even the kids can hold the leash with a tiny pup on the other end. Indeed, one of the main reasons why we love dogs is because they force us to exercise and spend time outside.
A small dog allows the whole family to partake in that enjoyable experience, and millennial moms know that. As such, a littler breed can be a lesson in responsibility for their children, too — if you want a dog, you have to walk it. And, because the pup's small enough, the kids can take part.

3. Small Dogs Travel Easily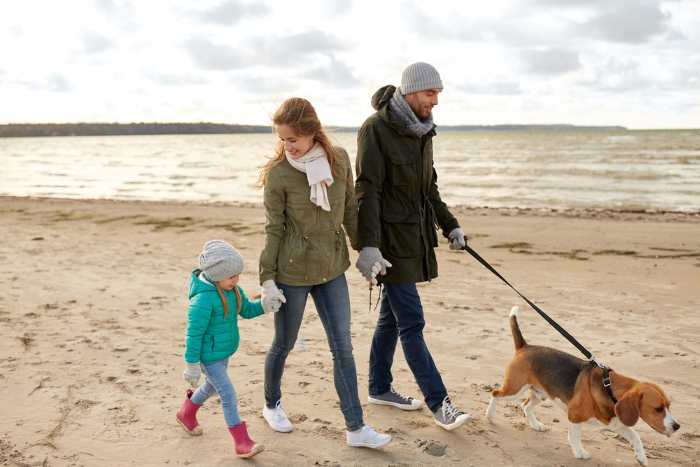 A 2019 study revealed that millennials planned to take about five trips each year, which was more than their Gen X or Baby Boomer counterparts. With such a strong generational focus on travel, it makes sense, then, that millennial moms opt for small dogs. It's easier to travel with a small pooch. 
For one thing, you can bring a smaller dog on board with you when you fly. For many dog lovers, this gives them peace of mind — it can be difficult to fly knowing your large dog is flying in the hold beneath the plane.
On top of that, you can easily slip your small pet into a carrier and bring them onto public transit, too. More hotels will be open to lodging your tinier pet, as well. Although you can sometimes do the same with larger dogs, it's undoubtedly simpler to travel with a small breed.
4. Grooming's Easier With a Small Dog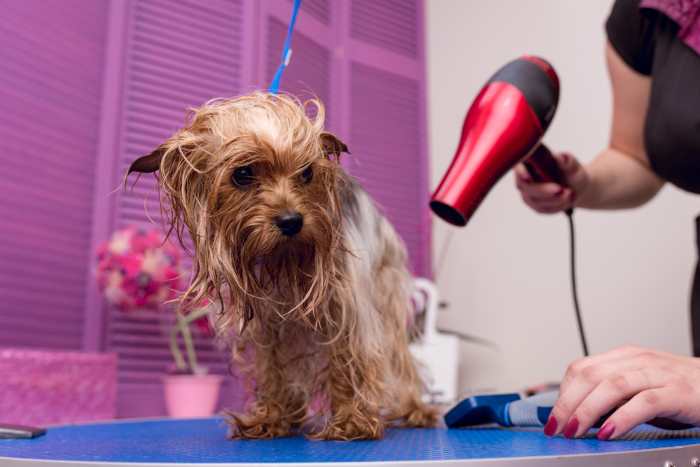 Millennial Moms love small dogs because they are easier to groom.
Grooming stands as another dog-related task made simpler with a dog's size — or lack thereof. If you take your pooch to a professional groomer, they probably will charge you less because you have a smaller breed that requires less work.
When you wash your dog at home, you'll be able to do so more quickly, too. You'll follow the same must-do steps to groom them, such as pre-brushing their hair and rinsing with lukewarm water. However, the process take a lot less time than it does to wash and dry a big dog.

5. Small Dogs Make Good Cuddlers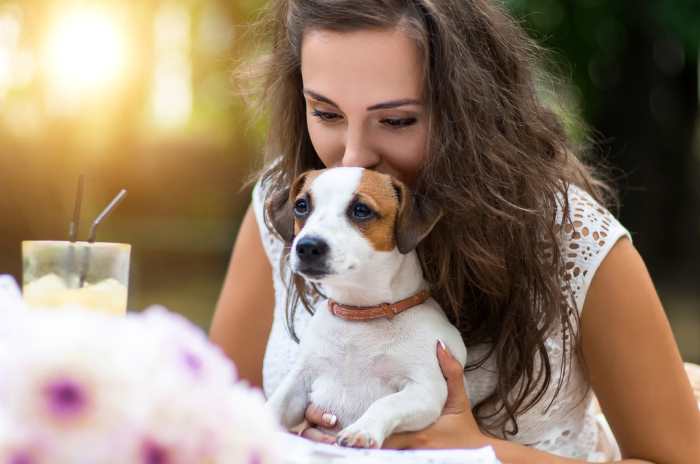 Millennial moms love small dogs because they are so easy to cuddle.
Admittedly, dogs of all sizes can be fiercely independent. You might find that your pooch doesn't like to snuggle, whether it's big or small.
Ultimately, it comes down to your pup's temperament as to whether or not they'll cuddle with you. However, it's common for small dogs to sit on your lap and enjoy a petting session. 
Millennial moms — and millennials in general — are better for partaking in such a love fest. Dogs help to reduce stress. Simply patting a pup can release the stress-fighting hormone Oxycontin while stalling the production of the stress-creating hormone called cortisol.
Millennials, including moms, tend to be stressed out and lonely, so this time can be even more beneficial to them. 
6. Small Dogs Fit Into Smaller Dwellings
Once upon a time, the American Dream had us seeking out sprawling mansions with ample space and land. Nowadays, though, millennials prefer to buy smaller, more efficient properties for their families.
This trend is great for the earth, as it means this generation will require less space and resources to thrive. Moving into a condo or apartment might make it tough to fit an extra-large dog into your life, though. 
Fortunately, small pups have no problem living in these space- and energy-efficient dwellings. Millennial moms don't have to feel guilty cramping their dog into a space that seems too tiny. Instead, little pups will have no problem stretching out, even in a smaller home. 
7. Dogs of Any Size Teach Us a Lot
Millennial moms — like the Gen X and Boomer moms before them — just want to raise their children as best as they can. They want to teach them the ways of the world. They hope they will grow to be patient and kind. A dog can help anyone of any age to learn these traits. 
Takeaway from Millennial Moms Love Small Dogs
Of course, a pup of any age can help teach these lessons. But millennial moms seem to select smaller breeds to fit into their lives best. No matter which type of dog you choose, one thing's for sure — your life will be made better by your new pet.

Please Pin For Further Reference
Author Bio (Millennial Moms Love Small Dogs)
Jennifer Landis is a mother, wife, and the editor of Mindfulness Mama. She enjoys watching her daughter walk the dog (don't worry she goes with them), Taco Tuesday, and spin class. Follow her on Twitter @JenniferELandis.

Does This Article Deserve Your Thumbs Up?
We always appreciate your support and encouragement.  Your thumbs up means so much to us.  Please like this article.
If you find this page or any page on Small Dog Place Helpful, or Useful in anyway, I'd love it if you would click the small heart found on the bottom right of each page.
You can also share or bookmark this page -- just click on the: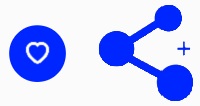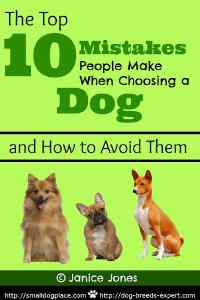 Free Monthly Newsletter
Sign Up for Our Free Newsletter and get our Free Gift to You.

my  E-book, The Top 10 Mistakes People Make When Choosing a Dog (and how to avoid them)