Plane Travel with Dogs in 2020: 
7 Tips to Make Your Trip Safe and Fun
By Toby Dean   |Last Updated 09-22-2023
Small dog parents are lucky because they are able to fly with their pets anywhere. Probably one of the best things about owning a small dog is that they can comfortably travel in a crate that fits under the plane seat in front of you.
If you've never flown with your dog before, there are a few things to keep in mind that range from reserving his spot months in advance to bringing the right things with you to soothe him in case he gets anxious.
We've made a list of important aspects to consider before your trip that will help you anticipate unexpected situations.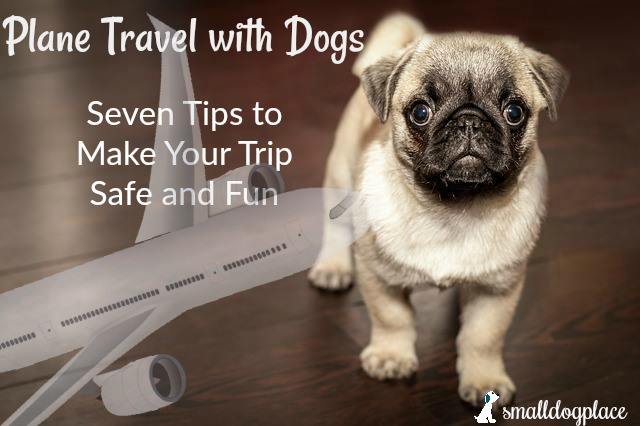 Plane Travel With Dogs:  Seven Must Know Tips
Here are six essential things you must know about plane travel with dogs.
Plane Travel With Dogs:
Check to See Your Dog Is Small Enough to Travel Under the Seat
All airlines companies have very strict rules when it comes to the size of your pooch. Unless your dog is a service or therapy dog, he will have to fit in a crate that abides by the airline's guidelines.
Generally, dogs that weigh less than 15 pounds are accepted as cabin passengers on all airlines because they can be comfortable in a carrier that will fit under a seat.
Never try to put your pet in a crate that is too small for him. Not only will he be uncomfortable for the whole flight but the airline might not let you on board.  
Age for adult dogs should not be a factor to those airlines that accept pets in the cabin.  Most require puppies to be at least 8 weeks old with the exception of Delta that does not accept puppies younger than 10 weeks.
Plane Travel With Dogs:
Buy the Appropriate Plane Pet Carrier
Dog carriers have to be comfortable and tick all of the airline's requirements. 
Most of the time, the crate has to be 10 inches tall and between 16-19 inches long. Make sure to check the airline's website for the exact measurements and take them into account when buying the carrier.
Also, keep in mind that the pet carrier will count as your cabin carrier. As a result, you will only be able to bring a personal item with you (a handbag or shoulder bag for your laptop).
Look for a pet carrier that has extra pockets, handles and is comfortable. Don't choose a crate with wheels since these might make the carrier move around during the flight. 
Here are a few examples of pet carriers that airlines like.  Always make sure to check your airline before purchasing a carrier.
2Pet Cabin Travel, Under Seat Kennel
Comes in 3 sizes, but the small or medium carrier is great for most small dogs.
Fits pets up to 13" in length x 7.5" in height and up to 8 pounds.
Both top and side entrance;  Includes a shoulder strap.
KOPEKS Deluxe Backpack Pet Travel Carrier with Double Wheels
Smooth spinning wheels
3 different ways to carry:  Handle, Strap handle and backpack strap
Storage: 2 large pockets
Telescoping Handle
Katziela Airline Approved Pet Carrier with Wheels for Small Dogs and Cats
Easy to manage with a handle strap or metal rod or carry with strap or over the shoulder;
Well ventilated for comfort especially for those brachycephalic breeds.
Intended to be used as an airline crate when wheels are removed.
Dimensions without wheels are 12x22x10.
Plane Travel With Dogs:
Know What to Pack for the Trip
If you know your pet's temperament, you should know what to pack for the plane journey.
Whether your dog is anxious or not, you should bring some treats, his favorite toys and a blanket with you.
Pack a couple of wee-wee pads just in case along with plastic bags, paper towels and moist towelettes for cleanup if necessary. You will also need a water and food bowl.
Your pooch might get stressed during the flight or simply for being in an airport surrounded by dozens of unfamiliar faces. To help him stay calm, encourage him with a calm voice and distract him with a bone.

Travel Supply List

Puppy Pads
Moist towelettes
collapsible bowls for food and water
Small toys or chews
Treats
Small plastic waste bag
Poop bags
Couple of folded paper towels in ziplock bag
Nutri Cal for a puppy or very tiny dog (Hypoglycemia)
Small First Aid Kit
Food for the destination
Leash and Harness
Microchip and Id
Medical Records;  Address and Phone No. for Destination Vet
Grooming supplies as needed especially for long-haired breeds
Medication
Plane Travel With Dogs:
Make the Reservation for Your Dog Months in Advance
Small dogs are privileged because they get to fly in the cabin but you are in charge of making the reservation, and you should make it ahead of time. The vast majority of airlines only allow a specific number of pets to fly in the cabin at the same time.
To be sure your dog can accompany you on the flight, call the airline in advance. When travelling with your pet, you will get to board first. If you have to relocate with your dog you can reach out to a professional pet moving company that makes sure your dog travels safely and that relocation goes as smooth as possible.  
When booking, if at all possible, book a direct, non-stop flight.  Holiday or weekend travel is always heavy and should be avoided.  When timing your plane travel with dogs, consider schedules that minimize temperature extremes.

Pane Travel With Dogs:
Get Your Dog a Health Certificate (Passport) Before Flying
Dog health certificates are not always mandatory, but it's good to have them just in case. Getting the passport is not costly or time-consuming.
Your veterinarian can take care of it and give you one on the spot. The role of a health certificate is to prove that your dog has been vaccinated and can travel in the cabin together with the other passengers without posing a health threat.

Plane Travel With Dogs:
Walk Your Dog Before Getting on the Plane and Don't Feed Him
It's important to get your dog tired before embarking on your journey. This will make him less anxious and might even help him nap during the flight, especially if you are travelling during the night. You should also not feed your dog on the morning of your flight.
Take away his water bowl at least two hours before taking off in order to avoid any accidents on the plane.
To keep your dog from getting dehydrated during the flight, ask the stewardess for a few ice cubes. Your dog will be entertained playing with the cube, and he will get hydrated at the same time.

If you are worried that your small dog might have a problem going without food for lengthy periods of time, pack a tube of
Tomlyn High Calorie Nutritional Gel for Puppies, (Nutri-Cal) 4.25 oz
.
This can be given to your dog along the way and will add enough calories to prevent hypoglycemia.
Plane Travel With Dogs:
Research Airports on Your Route
Not all airports have relief areas, so you will want to contact each airport on your route (your departure, destination and any that you may have layovers.  Ask what facilities they have for your pet to relieve himself.  Remember, most airports do not have big facilities and some are limited to a small section of artificial grass. 
Travel Restrictions
Depending on the country, you may run into additional requirements such as additional vaccinations, microchips, Check with the embassy of your destination country for information about quarantines.

Plane Travel With Dogs:  Airlines That Accept Pets in the Cabin
This is not a comprehensive list, but does represent many major airlines that allow small dogs to travel in the cabin.  There are many airlines that may transport dogs, but for those companies, dogs are required to travel in cargo.
United Airlines
United Airlines
https://www.united.com
1-800-864-8331
Pet Carrier
Hard-sided kennels are 17.5 inches long x 12 inches wide x 7.5 inches high (44 cm x 30 cm x 19 cm)
Soft-sided kennels are 18 inches long x 11 inches wide x 11 inches high (46 cm x 28 cm x 28 cm). Soft-sided pet carriers may exceed these dimensions slightly, as they are collapsible.

Restrictions
United does not allow pets to fly to, from or even through the below list of states and countries.
Australia
Barbados
Cuba
Guam *
French Polynesia (Tahiti)
Hawaii
Hong Kong
Iceland
Ireland
Jamaica
Marshall Islands
Micronesia, Federated States of
New Zealand
Northern Mariana Islands (Saipan)
Norway
Palau
Panama
Philippines
Saint Kitts and Nevis
South Africa
Sweden
Tahiti
Trinidad and Tobago
United Arab Emirates (Dubai)
United Kingdom
American Airlines
American Airlines
tel:800-433-7300
https://www.aa.com/i18n/travel-info/special-assistance/pets.jsp

Types of pets allowed: Cats and dogs
Minimum age: 8 weeks of age who are able to sit in a kennel under the seat in front of you for the entire flight
Maximum weight: The combined weight of the carrier pet can't exceed 20lbs; weighed at check-in
Cost: $125 each way
International: Yes, but no in-cabin pets on transatlantic flights or flights longer than 12 hours or flights to/from: within the 48 contiguous US states, Canada, Alaska, Central America, Mexico, Puerto Rico, St. Croix, St. Thomas.
Delta
Delta
https://www.delta.com/content/www/en_US/traveling-with-us/special-travel-needs/pets/pet-travel-options.html
Carrier
You must contact Delta for the exact dimensions of the crate and it depends on the flight.

Restrictions
Delta does not accept pets in the cabin to and from Australia, Barbados
Dakar, Dubai, Hong Kong, Iceland, Jamaica, New Zealand, Republic of Ireland, South Africa, United Kingdom, United Arab Emirates.
Cost
$125 one way in the US, more internationally;  To Europe, $200.
Your pet must be at least 10 weeks old. 
Air Canada
Air Canada
Res. 1-888-247-2262
https://www.aircanada.com/ca/en/aco/home/plan/special-assistance/pets.html

Types of pets allowed: Cats and dogs small enough to fit and stay comfortably in their carrier under the seat in front of you (meaning they must be able to stand up and turn around)
Cost: $50 – $59 within Canada or US or $100 plus taxes each way, international
Pet Carrier Maximum Dimensions
Height: 21 cm (8.25 in) in height,
Width: 38 cm (15 in)
Length: 43 cm (17 in)
Restrictions:
Your dog must be 12 weeks old
22 lbs (10 kg) maximum weight for carrier and dog
Lufthansa
Lufthansa
https://www.lufthansa.com/online/portal/lh/us/infoservice/baggage?nodeid=305559505&l=en
55 x 40 x 23 cm

Cost

Transport containers must have ventilation holes on at all four sides. 
For adult dogs, a maximum of two animals of comparable size and weighing up to 14 kg each in one cage.

Within Europe EUR 50, USD/CAD 70
Intercountry: EUR 70, USD/CAD 100  for small dogs up to 8 kg.
Alaska Airways
Alaska Airways
1-800-252-7522
https://www.alaskaair.com/content/travel-info/policies/pets-traveling-with-pets.aspx

Hard Sided:17" x 11" x 7.5"
Soft Sided: 17" x 11" x 9.5"
A customer may travel with a maximum of 2 pet carriers in the main cabin, only when the adjacent seat is purchased by the same customer.

$100 each way.
British Airways
British Airways
https://www.britishairways.com/en-us/information/travel-assistance/travelling-with-pets

Carrier

 20 x 30 x 20cm (7.5 x 11.5 x 7.5in) when allowed in the cabin

Restrictions

Most pets that are not service animals will need to fly as cargo but there are some exceptions on specific flights on franchise partner airlines
Cost

Check on their website for costs associated with franchise partners.
Air France
Air France
https://www.airfrance.us/US/en/common/guidevoyageur/pratique/animal_cabine_airfrance.htm

Types of pet allowed: Small dogs and cats
Maximum weight: 8 kg / 17 lb (including bag) in the cabin
Cost: $153.56 for flights departing from the U.S. Visit the Air France website for fees within the European Union and Elsewhere:  Air France 
International?: Yes, but note that this airline does not accept pets in the business cabin on intercontinental flights. 
More Restrictions:
Must be at least 10 weeks with all required vaccines
Must be 8 weeks old between metropolitan France (including Corsica), and metropolitan France and Guadeloupe, Martinique and Reunion Island
Must be 15 weeks old on flights between France and French Guiana 
Pet Carrier must not exceed  46 x 28 x 24 cm (18 x 11 x 9 in)
Each passenger may travel with only 1 animal.
Your pet's travel container is considered an additional baggage item and will incur a fee.
All dogs and cats traveling within the European Union must be identified by an electronic chip. It should also possess a European passport. 
Traveling to the EU and beyond
Here is another resource to check out if your destination is Europe and/or the UK:  TUI Nordic
Author of Plane Travel With Dogs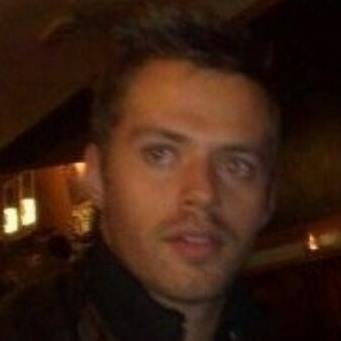 Toby Dean
Toby Dean works on behalf of petsbyplane.com in outreach and content creation.
He creates engaging content that help businesses connect with their audience and stand out from the crowd.
May We Suggest
If you found Plane Travel With Dogs useful, you might want to check out a couple more pages relating to travel.
All You Need to Know About Emotional Support Dogs
Taking a Road Trip with Your Dog
Does This Article Deserve Your Thumbs Up?
We always appreciate your support and encouragement.  Your thumbs up means so much to us.  Please like this article.
If you find this page or any page on Small Dog Place Helpful, or useful in anyway, I'd love it if you would click the small heart found on the bottom right of each page.
You can also share or bookmark this page -- just click on the: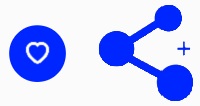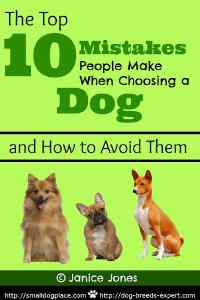 Free Monthly Newsletter
Sign Up for Our Free Newsletter and get our Free Gift to You.

my  E-book, The Top 10 Mistakes People Make When Choosing a Dog (and how to avoid them)