Dog Friendly Road Trip Tips For an Epic Vacation
Dog Friendly Road Trip     |Updated 12-8-2021
Going on a dog friendly road trip is an excellent way to see the country and just enjoy what it has to offer without feeling the rush of getting to the next destination and traveling with a dog, your faithful companion, just makes the trip even better.

However, traveling with your pooch entails that you have to do some degree of prepping before you do so. Dogs are sensitive animals and can get stressed easily if anything is out of place and when you are on a road trip, they get literally plucked out of what they are used to.
So, let us go through the steps of the things you need to prepare when you travel but first, a few concerns that we need to tackle before we get into the nitty gritty details.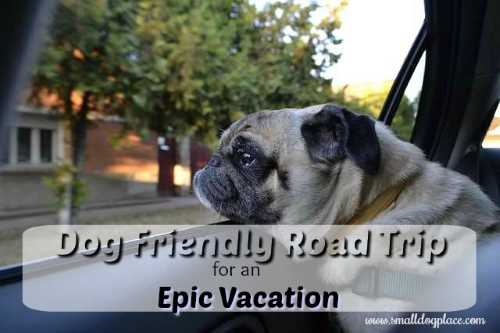 Dogs love to ride shotgun with their head hanging out the window and their tongues out. Well, that is how you would imagine a picturesque dog friendly road trip, and it does seem like a very fine moment.

Blame it on commercials and movies, but seriously, this does pose two problems.
For one thing, your dog's head out of the window, this should not be allowed. Remember how we don't allow kids to stick their heads out the car window?
Yep!
Just like that. But if you really want specifics, just think rubbish. Rubbish or any other debris can whack your dog's face and moreover, the airflow, most especially when it's chilly out, can cause severe damage to your pet's respiratory system.
Second, airbags may keep a human safe but not your dog. If your car doesn't have a passenger airbag, this would be acceptable. Oh, I forgot a super basic one - other vehicles.
Let's face it, not all drivers are as careful as you are. However, if your dog is the insistent kind, try rolling the window down to about your eye level that way your dog can feel the air without sticking out their heads.
Now that part is done and over with, let us delve into the steps you need to go through before you head out to the road.
Planning Tips for a Dog-Friendly Road Trip
1. Plan Out Your Dog-Friendly Road Trip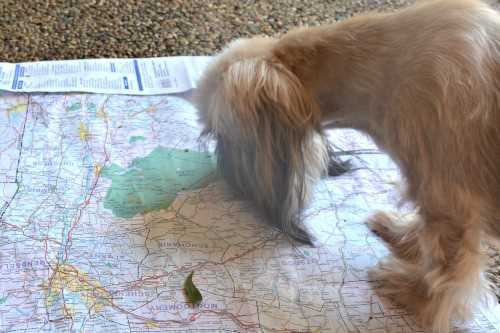 Going on a dog friendly road trip does require some advanced planning.
This is pretty much basic, but this cannot be emphasized enough. Take into consideration how long will you be on the road. Say in your trip, you will be driving for 8 hours and even you start to feel antsy for the first 4 hours and your dog will too.
Make it a point to schedule 15 to 20-minute break every 3 to 4 hours with your dog. Even just walking will ease up the traveling anxiety especially for first timers and also give your dog time to do its business with nature. A leash like this trainer leash will be of great help to you.
Also, make sure that the place you are staying at is dog-friendly. Most hotels usually have pet restrictions so check if the place you want to stay at has such rules or not.
It would be especially stressful for you and your fur buddy to go all the way and find out right there and then that your accommodation does not actually allow pets.  
---
2. Go to Your Veterinarian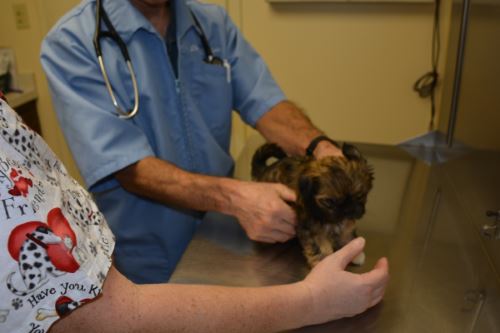 Before beginning on your trip, make an appointment to visit your veterinarian.
If you have not visited the vet for a long time, now would be the time before you go on a trip. Make sure that your pet has all the necessary vaccinations and also check if there are vets near the area you're staying at.
You may not be expecting any accident or complication, but it is always better to be prepared. Besides, it is simply one of the things to take into account.
If your dog has not been microchipped, now is an excellent time to get that done.  In a nutshell, this is responsible ownership of your dog.
While you are at the clinic, ask your vet to give you a health certificate.  You normally don't need one on a road trip, but it's best to have it as part of your vet papers should you be asked to produce one.
---
3. Make Your Dog Feel At Home on the Road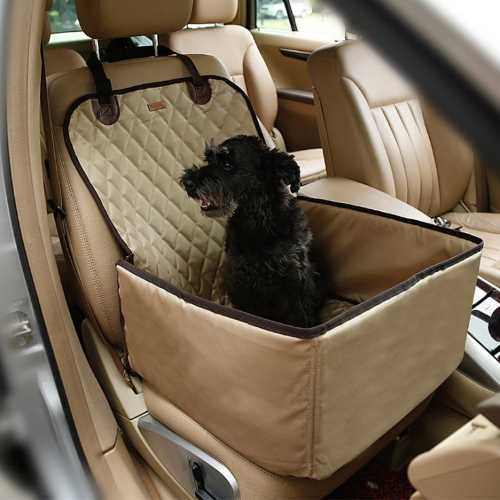 The safest way for a dog to travel is securely fastened in a car seat. Image courtesy of DogLifeStore
If your dog is crate trained or comfortable on a dog carrier, it will be easier for you. 
When they get to stay in the carrier that they are used to, they will be more at ease throughout the car ride.  It does help to do a trial run if your dog never has ridden in a car carrier. 
Several short trips around town will help him become accustomed and comfortable before the big road trip ahead.

---
4. Maintain a Routine if Possible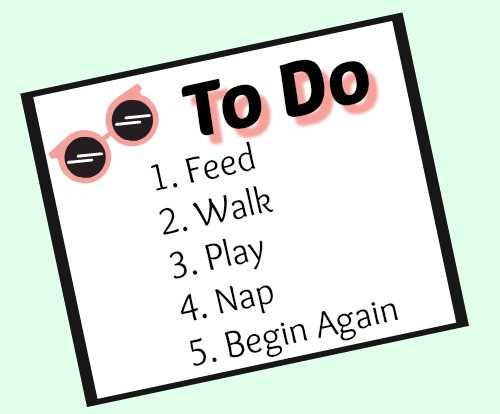 While on your dog friendly road trip, try to keep your dog's routine as normal as possible.
It also helps when your pooch gets to retain its routine. Obviously, you cannot replicate what you usually do at home but engage the usual dog activities will make it easier for your pet. If you have a scheduled time to play catch, these bite resistant plates and funny fetch balls are ideal.

---
5. Pack a Separate Bag for Your Dog

Dog Bags Image Courtesy of DogLifeStore
Separating your items for your dog will give you easy access to the things you need.
Aside from having easier access, separating the bags is also generally more hygienic. No matter how much we love our pets, they are still that - pets. They have certain needs that are quite different from ours. Just imagine the havoc it would cause if human food gets mixed in with dog food or your pet has medicine that can get mixed up with yours.
It is not just about being neat and tidy; it is about proper sense and being responsible. Besides, knowing where to look and when you need your things will definitely make your trip less stressful and more fun.
---
6. Pack Your Dog's Bag
Depending on your destination, the things you bring would be adjusted according to your pet's needs, but you have to ensure the following for your next dog friendly road trip:

Medications
Brush and shampoo including towel
Flea comb and tick remover (tweezer)
Poop bags (a lot!)
Food and food bowl
Treats
Toys and Chews
Water and water container
·Sunscreen and insect repellent
Dog First Aid Kit (just in case - see below)
Leash and collar or harness
Cooling Bandana if your destination will be hot
Your dog's bed for use at your destination
Your dog's crate
Identification (Tags, Microchip, Tatoo, etc.);  Include a photo of your dog
Name of your veterinarian and the name of a vet near your destination
Cleaning supplies
Products Below for Your Dog Friendly Road Trip are Available on Amazon
7. Pack a First Aid Kit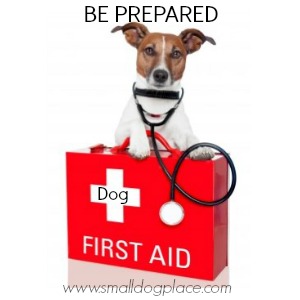 A First Aid Kit will come in handy should anything happy while on your dog friendly road trip.
Whether you pack your own or purchase a ready-made dog first aid kit, you can't go wrong.  Packing this little bit of assurance will put your mind at ease even if you ever have to open it.  
What to pack?  Much depends on your trip, where you will be going and the time of year.  
Here is a short list of essential items to take with you on your trip.
Antiseptic lotion or hydrogen peroxide for cleaning wounds
Gauze and Vet Wrap
Sterile gauze pads
Small scissors
Tweezers & plastic credit card for scraping bee stingers
Motion sickness medication
sunscreen and insect repellent
Blanket or cooling bandana
Small pen light
Towel
Canine First Aid book
Plastic Gloves for You
---
8. Locate a Name and Location of a Vet Near Your Destination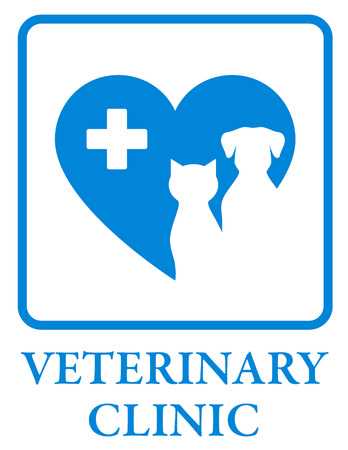 Locate a veterinary hospital near your road trip destination, for use in an emergency.
Locate the name and location of a veterinary hospital at your destination, just in case.  If you will need to board your dog for a day trip, find out if this facility will be able to help you out with boarding also. Book your dates before you leave home.

---
9. Take A Recent Photograph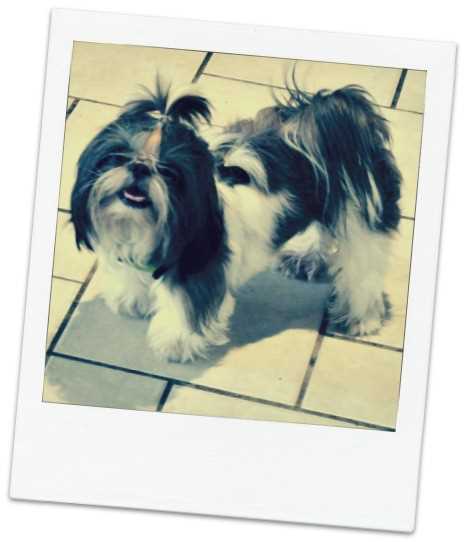 Take a recent photograph of your dog before your trip as one more proof of identification.
Take a recent photograph of your dog and have it printed.  Place it with your veterinary records that include the shot and worming records, recent surgeries or other pertinent information.  You will need this information if you must visit a vet at your destination or if your dog gets lost.
10.Space Out Meals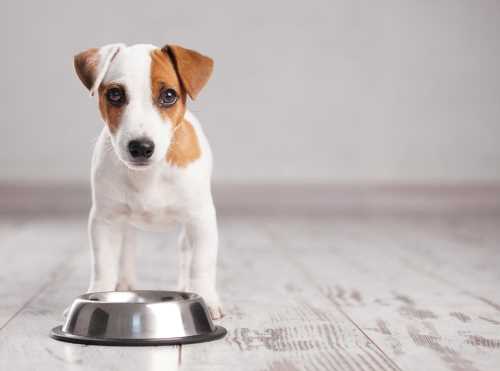 Serve meals two hours before embarking on a dog friendly road trip
Some dogs do just fine on the road, but many have very sensitive stomachs. Eating too soon before the trip is sure sign that the dog could get sick.  There's little worse than having to stop and clean up after a sick dog.  
Plan your meals so that your dog has his largest meal at the end of the day.  
Feed a small meal very early in the morning and allow that to settle before hitting the road.  Most experts suggest you wait two hours after feeding a meal before beginning on your day's journey.  
If you know your dog may get sick, ask the veterinarian for some motion sickness pills.  
Enjoy Your Dog Friendly Road Trip
When you have done all the necessary preparations, the last thing that you will do is just sit back and relax. Enjoy your travel adventures together with your dog and make memorable experiences that you and your faithful companion will forever cherish.
What is that they always say about dogs and being whole again? It went something like dogs not being our whole lives, but they make our lives whole. Let's return the favor by ensuring their safety when we travel.

Does This Article Deserve Your Thumbs Up?
We always appreciate your support and encouragement.  Your thumbs up means so much to us.  Please like this article.
If you find this page or any page on Small Dog Place Helpful, or useful in anyway, I'd love it if you would click the small heart found on the bottom right of each page.
You can also share or bookmark this page -- just click on the: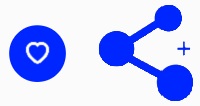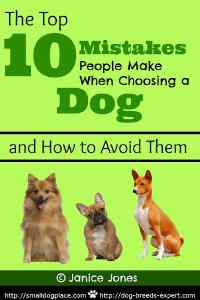 Free Monthly Newsletter
Sign Up for Our Free Newsletter and get our Free Gift to You.

my  E-book, The Top 10 Mistakes People Make When Choosing a Dog (and how to avoid them)