Finding A Dog-Friendly Hotel:  Tips for the Perfect Hotel Stays With Your Dog
Dog-Friendly Hotel    By Becky Moore   Published 09-23-2019
It's very difficult for a dog-owner to leave their best friend when they go out to travel. Most people find traveling with their pets inconvenient and difficult.
A lot of them believe finding good lodging will be difficult for them as they are traveling with a dog.
You might be surprised to hear that a lot of hotels are actually dog-friendly. However, you should still check in advance to make sure that the hotel is dog-friendly.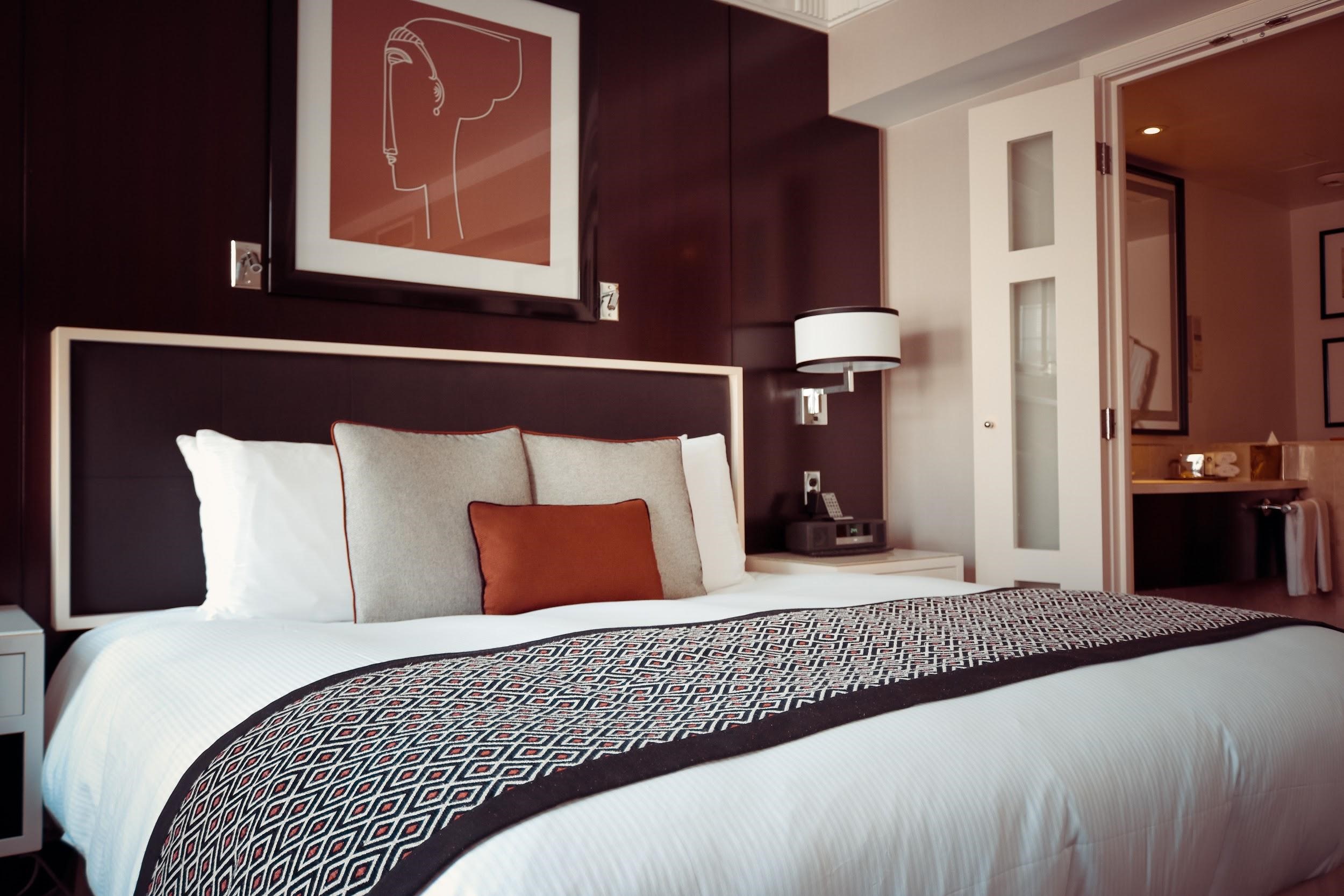 Dog-Friendly Hotel Room
Unexpected surprises on a trip are never fun! Do note that if you plan to stay at a hotel with your dog, there will be additional fees and security deposits. Certain hotels may have a ban on certain breeds, so you have to watch out for that too.

Let's look at some tips that will help you to find a dog friendly hotel:

CHECK OUT DOG-FRIENDLY HOTEL CHAINS
There are tonnes of hotel chains out there that are dog-friendly. The rules and regulations and costs do differ depending on the chain. While booking, make sure to check your chosen chain hotel website to see if they have a "pets allowed" icon visible. 

If you don't see one, call them and inquire about it. Four Seasons Hotel accepts dogs that are up to 25 pounds. They also provide water bowls and pee pads. 

Red Roof inn doesn't charge for a pet deposit or nightly free at 360 of its locations. 
For only 20 dollars per day, Best Western provides pet-friendly accommodations at 1600 branches.
La Quinta is considered one of the most pet-friendly hotel chains in the U.S. with all but four of it's locations that allow dogs or cats at no extra charge.  

Although small, Kimpton hotels could be considered the friendliest of them all.  With amenities such as pet beds, a complimentary nightly wine reception where pets are welcome, and no extra charge for pets. They even boost of a concierge service that offers lists of nearby pet friendly restaurants and parks.  

LOOK FOR MOTELS OR RESIDENT HOTELS
Popular family vacation locations have a lot of pet-friendly motels. The easy in and out access that motels provide is very convenient for taking your dog out. Just be careful about leaving your dog in a room alone as a careless person could accidentally let him out. 
Motels are generally very close to highways so it's not safe to let your little pooch out on its own.
If you're a consultant worker or a family on the move then resident hotels can accommodate a long term stay for you with your pet.
Resident hotels tend to have many features that make staying with a dog comfortable. Stuff like pet walking areas, sitting room areas and kitchenettes. These make feeding and relaxing with your dog much easier. 

These types of resident hotels will often go out of their way to assure your pet is safe and cared for.  In many cases the housekeeping staff are pet lovers and will overlook the occasional bark. 
If you do have a dog that tends to be yappy consider a little training before leaving for your trip.  Other hotel guess will appreciate your efforts.  
Some dogs may be anxious staying alone in an unfamiliar hotel room but there are ways you can help calm your anxious dog.
REFER TO HOTEL AGGREGATOR WEBSITES
If you're not planning to stay at a hotel chain or motel, then you have to look for a hotel that accepts pets. A hotel search website (like Hotels.com) can help you hunt for great options . 

Pick a hotel you like and under amenities, check if they have accommodations for pets. Usually, hotels charge on a per pet or per stay model and allow up to only two dogs of a certain size.
Do make sure to check in with the hotel before booking to ensure that everything is fine and dandy. Surprises may be fun, but not when it comes to traveling with your dog.

CHECK PET TRAVEL WEBSITES
Pet travel websites are specifically designed to make it easy for people to find dog-friendly hotels.
After you key in the destination, the site can show you the nightly rates, pet fees and restriction of breeds and dog sizes and how many dogs are allowed. It is still a good idea to check in with the hotel about pet accommodations to make sure there haven't been any policy changes.

If you're looking for a pet-friendly hotel in San Diego, then Intercontinental San Diego is a pretty good option. It is relatively cheap, has excellent reviews, and comes with all the bells and whistles of a typical hotel.
The Marina Beach Motel is an excellent option if you're looking for a pet-friendly hotel in Santa Barbara. It has excellent reviews and is considered the best value pet-friendly hotel in Santa Barbara.
HERE ARE SOME TIPS TO KEEP IN MIND WHEN STAYING AT A DOG FRIENDLY HOTEL 
● Try to book a room on the ground floor. That'll make it easier for you to take your dog on walks and avoid uncomfortably long elevator rides.
● Try to plan your daily activities with your dog in mind.  Don't expect your dog to remain in a strange hotel room for extended periods of time even though he may be happy to wait for you at home alone while you work.
● The more places you can take your dog with you where he can get plenty of exercise, the happier he will be.
● Check with the hotel's management to discover where your dog is allowed to go.  For example, some hotels will allow dogs to accompany their owners to onsite outdoor restaurants and bars.  Some hotels will strictly forbid dogs in the lobby or common areas.
● Scope out the surroundings to look for good places to walk your dog. Ask the concierge to check if the hotel has a dog relief area and right places nearby to walk your dog.
● A lot of dog friendly hotels will often put your dog in a particular "pet room" like a smoking room or an older room with worn furnishings. When booking, make sure to inquire properly about how pet rooms differ from regular rooms and make a clear request for a no-smoking room.
● If your dog is staying with you in your room, then you don't have to worry about this. Put your dog in a carrier when you leave him alone in the room and put a do not disturb sign on the door. This will prevent housekeepers from startling your dog.
● If your dog accidentally damages hotel property, immediately inform the concierge and pay damage charges before you check out.
● Don't allow too many people to interact with your dog. This will add to both his stress and yours. If your dog shows signs of anxiousness, immediately give him a place to relax quietly.
Final Words on Dog Friendly Hotel Options
Hopefully, this guide has helped you get a better idea about pet-friendly hotels and how to find them. You no longer have to worry about going on trips alone without your dog. So enjoy your next trip with your furry best friend!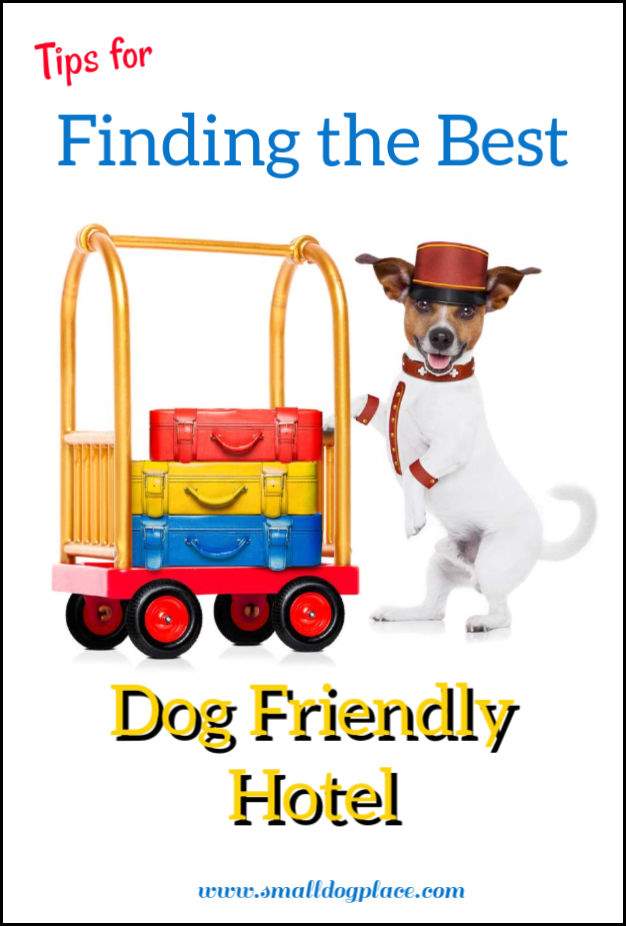 Author:  Becky Moore, Dog-Friendly Hotel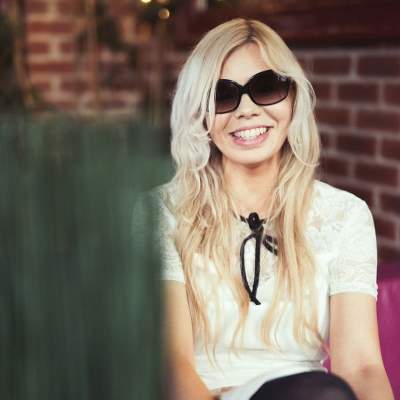 Becky is a semi-nomadic traveler, but otherwise the UK-based owner of Global Grasshopper – an award-winning blog and resource for independent travellers.
I'm also joined by a team of self-confessed travel snobs and together we're embarking on a journey to unravel the secrets of the world's most unique, under-the-radar and beautiful places.

Does This Article Deserve Your Thumbs Up?
We always appreciate your support and encouragement.  Your thumbs up means so much to us.  Please like this article.
If you find this page or any page on Small Dog Place Helpful, or useful in anyway, I'd love it if you would click the small heart found on the bottom right of each page.
You can also share or bookmark this page -- just click on the: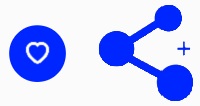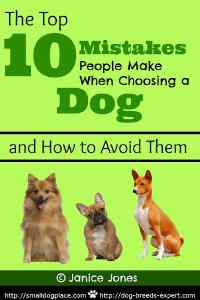 Free Monthly Newsletter
Sign Up for Our Free Newsletter and get our Free Gift to You.

my  E-book, The Top 10 Mistakes People Make When Choosing a Dog (and how to avoid them)