Traveling with Small Dogs
Traveling With Small Dogs:  Tips for a Safe Trip
Traveling with Small Dogs    by Karole King     |Updated 06-23-202
Through the years, more dog owners are choosing to bring their pets during travel. A pet survey in 2012 reveals that 85% of pet owners choose dogs over other animals for them to travel with. This just proves that indoor or outdoor, you can do so many activities in the company of your dogs.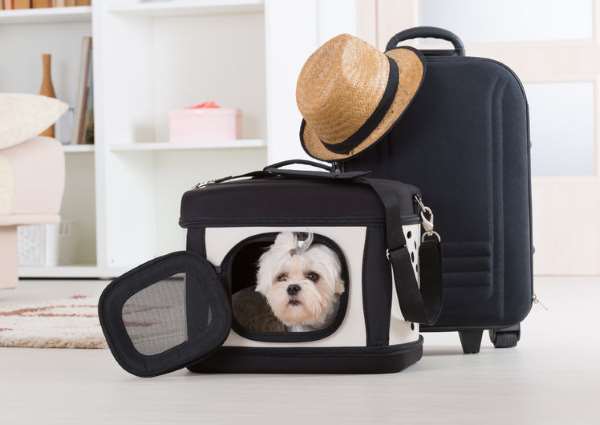 When traveling with small dogs, assure that your carrier is large enough so your pup can stand up, turn around, and lie down comfortably.
Traveling with pets, especially with dogs, can be stressful especially if you are not prepared for it. Dog owners should make traveling safe not only for their dogs but for them humans most especially. But how can you ensure a safe road trip with these adorable little pups? Here are some tips to consider.

14 Tips for Traveling with Small Dogs
1. Be sure your dog is physically ready to travel
It is recommended to bring your dog to its veterinarian before going on a road trip. It is to ensure that the dog is fit and healthy enough to travel long. This is an opportune time for your vet to check on your pet's medical records and update medications if any. The vet can also check and treat your tyke's ticks ahead of the trip.
Make sure to bring your pet's vaccine records during your travel. This will come in handy in the event of an emergency. If your dog tends to get antsy or hyperactive, consider discussing your options with the vet.
2. Understand your small dog's risk with COVID-19
According to WHO, there is no evidence to suggest that dogs can be infected with the new coronavirus. However, should a person with COVID-19 contaminate their pet, another individual that touches the animal may come in contact with the disease.
While veterinarians believe the risk of transmission is low, pets living with positive individuals must avoid contact with others.

3. Choose a spot for your dog and make it safe
Since you'll be sharing a long drive with your tiny pooch, be sure that their space on the car is safe. Reserve the front seats for humans and allot the backseats for your dog.
Remove toys, stray food wrappers, coins, jewelry or any small objects that your pups might scoop up and swallow. This might cause them stomach pain, digestion problems, vomiting, choking, and worst, even poisoning.  

4. Make the pet car seat comfortable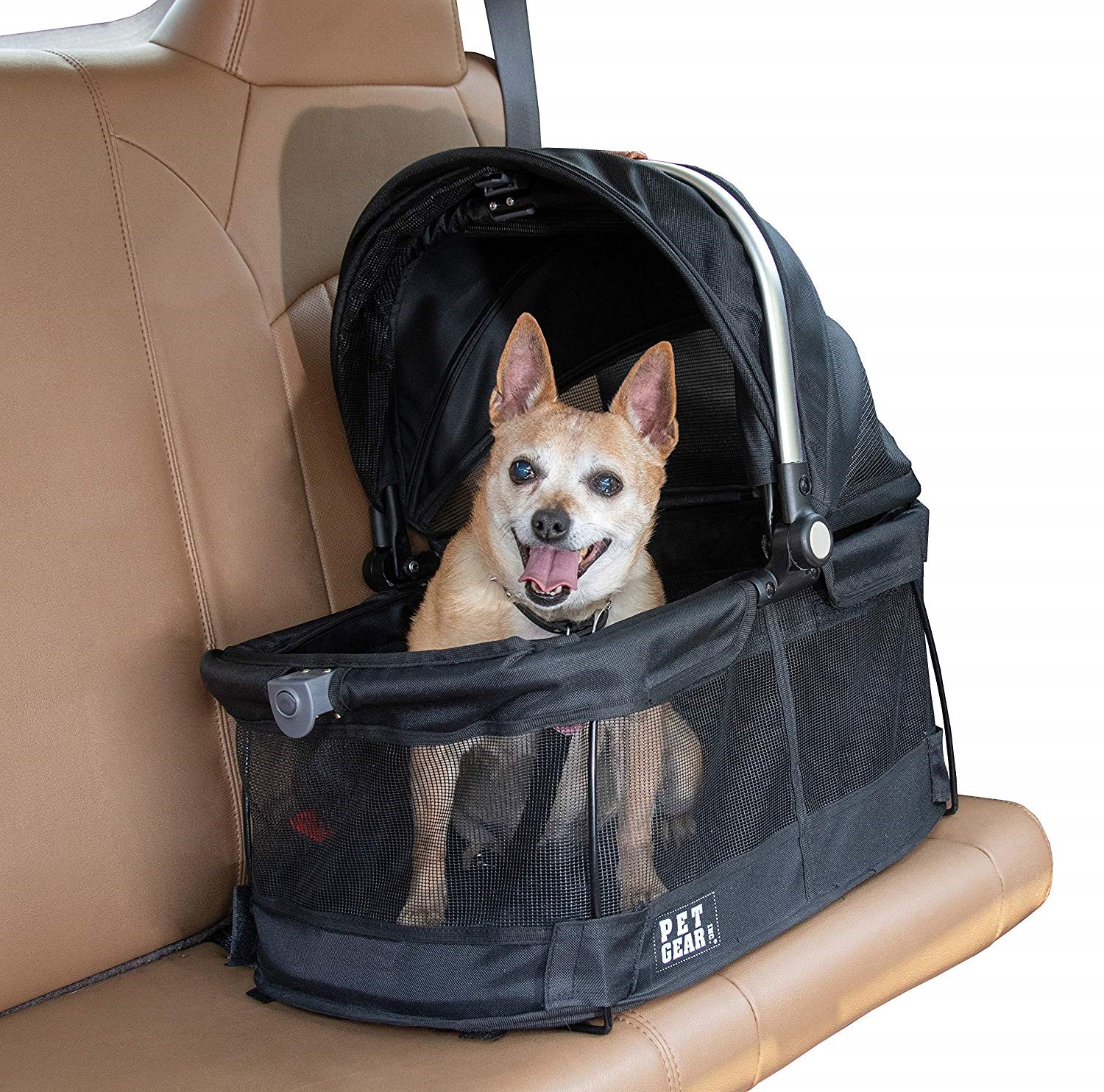 A safe method of traveling with small dogs is to secure them in a car seat.
Make sure that the pet car seat is not cramped for your little pup. It should still allow movements as too many restrictions may cause the pooch to be irritated.  During cold weather, make sure that the seat is warm enough and temperate during bright, sunny days. Don't forget to install the sunshade to keep the rays off your pet.

5. Invest in pets' car safety gadgets
Car safety gadgets like a dog zip line harness and seat belts allow movement while keeping your little dog secured. Adjust the straps according to your pooch's size and make sure that it is properly fixed and secure to ensure safety.
Choose dog harnesses with caution as poorly designed products can potentially injure your pets in the event of an accident. Aim to choose pet-friendly cars with safety features that are specifically made for small dogs.

6. Use a pet-carrier if necessary when traveling with small dogs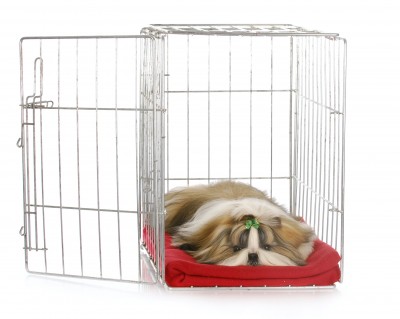 Traveling with small dogs may mean packing a comfortable crate.
For smaller pets, a carrier or a crate is recommended during long travel. Be sure that it is well-ventilated and comfortable enough for your little dogs to stand, sit, or lie down.
Do not forget to secure the carrier on the seat using a seat belt in the car's backseat. This will restrict the movement of the carrier and prevent it from sliding and being thrown forward during sudden breaks.

7. Some training and practice will help
Not all dogs enjoy long travels, especially if it is their first time. It is better to train your small pooch weeks before the trip. You can start by putting them in the car or training them to use the pet harness and seatbelt. Teach them how to enter the carrier. Doing these only on the day of the travel itself will likely create a long delay. Check if your cutie pooch seems to hate loud music and noises and prevent it during the trip.
For a more relaxing and familiar atmosphere, you can bring their favorite toys, pillows, or mattresses on travel. Letting your dog join you in shorter drives can serve as training to them so they will be used to traveling even before the day of the actual trip.
8. Have your pet's meal ready
In addition to planning meals for your trip, be sure to pack your little tyke's food and their food bowls. You can sort out your pet's meals in separate packs or portions for each mealtime.
But do take note that you must not feed your dog inside the car while traveling. You can opt for drive-thru takeout, schedule stops at the local dog parks, and choose a comfortable place for both you and your pup to eat in peace.
Also, try not to overfeed your pet during your travel as it may result in an upset stomach and motion sickness. It is advised to feed him three hours before traveling. For safety, bring your pup's drinking water since drinking from other water sources may cause him an upset stomach.
9. Maintain cleanliness and space when traveling with small dogs
Long or short travel, it is advised to bring disposable waste bags and wet wipes. You'll never know when nature will call and your dog needs to pee or poop. Using pet diapers during long travels is a more convenient option.
You can also bring your pet's grooming kits. Keep the pet's area clean by constantly removing any hairball, dust, food particles and any dirt. Be sure that it is also disinfected before and after the trip just to be sure. You can use rubberized floor mats and waterproof seat cover to protect the car's interior.

10. Keep your pet entertained during the trip
Bring your pet's favorite toy or purchase some chew toys to make your dogs occupied during the long haul. Be sure that these are made from safe, non-toxic materials so as not to harm your pet. Also, avoid giving them dog treats too often as he might only throw up.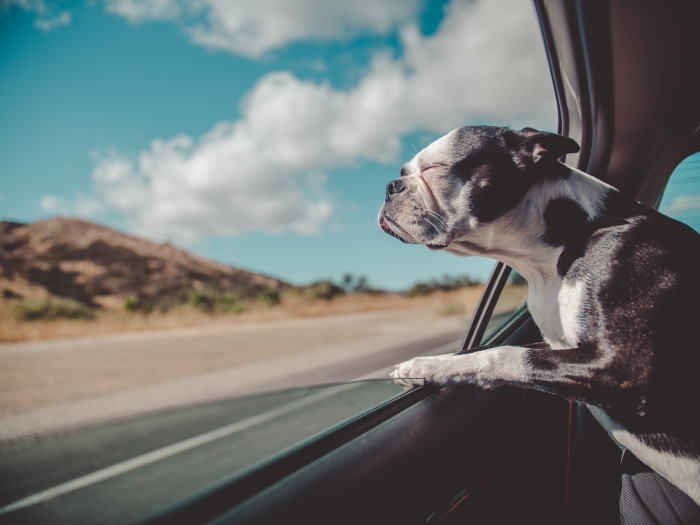 Photo by Avi Richards on Unsplash
11. Schedule proper potty breaks
As much as you want to take some breaks during long travels for stretching, your dog will certainly appreciate it too. You can plan your stopovers in pet-friendly cafes or restaurants where you can bring your pets inside.
You can also rest in pet-friendly parks where you and your dog can spend a short time walking and resting. Be sure to avoid squabbles among locale dogs.

12. Never leave your dog alone in the car when traveling with small dogs
Leaving your dog unattended in the car is very dangerous. A few minutes in the car can cause heat stroke during hot and humid weather and hypothermia during cold weather.
Both can lead to sickness or death if left neglected. When going out of the car during stopovers, keep your dog on a leash and walk him with you. You can choose a shaded, grassy area for you and your pet to stay during travel breaks.

13. Make sure your dog has an identification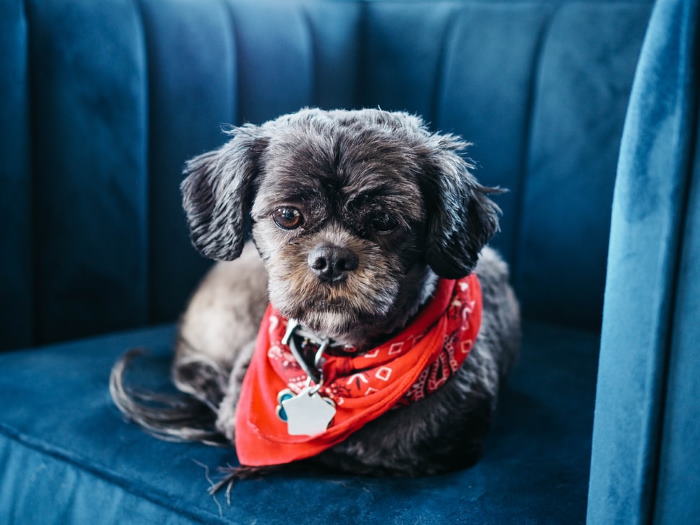 Photo by The Creative Exchange on Unsplash
We do not want any missing pooch on vacation, in a place where you and your pets do not know anyone. You can ask your vet to put microchips on your pet before travel and have your information registered on the microchip's database. 
You can also use dog tags or collars imprinted with your name, address, and contact number. More so, as a preventive measure, do not let him roam alone or without a leash with you.

14. Research travel regulations in your destination
If you are planning to travel sooner than later, be sure to avoid high-risk areas that are affected by the coronavirus. The largest metropolitan areas in the country, including California and New York, are under a "shelter-in-place" order. Thus, making it harder for visitors to come and go as they please. If you must travel, plan your trip through the Midwest highways to avoid the contagion and reduce the risk of denied entry.

Pin for Future Reference
Final Thoughts about Traveling with Small Dogs
Being prepared is the key to making traveling with your small dog hassle-free. We hope that these tips can help you have a stress-free and delightful vacation that your family and even your little pup will enjoy.
Author Bio:  Traveling with Small Dogs
Karole is animal lover who has dedicated her life to helping dogs to find a safe and happy home. She now works as a freelance writer, which is her passion, and has the freedom to spend more time at home with her wonderful family.

Other Articles by Karole King
6 Signs Your Shih Tzu is Overweight
Improve Indoor Air Quality: Could the Air In Your Home Make Your Dog Sick?

Does This Article Deserve Your Thumbs Up?
We always appreciate your support and encouragement.  Your thumbs up means so much to us.  Please like this article.
If you find this page or any page on Small Dog Place Helpful, or useful in anyway, I'd love it if you would click the small heart found on the bottom right of each page.
You can also share or bookmark this page -- just click on the: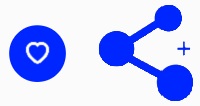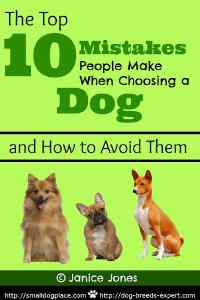 Free Monthly Newsletter
Sign Up for Our Free Newsletter and get our Free Gift to You.

my  E-book, The Top 10 Mistakes People Make When Choosing a Dog (and how to avoid them)