Tips and Tricks for Building a Business With the Help of Your Small Dog
Building a Business With Your Small Dog Help
By Frankie Wallace     |Published 06-01-2021
If you've always been interested in starting a business, why not create something that focuses on your love of animals? Better yet, why not include your little four-legged friend in the business plan? 
Having a pet-based business can be extremely rewarding, especially when your small dog is involved. They can add plenty of personality to the business while keeping you motivated and reducing your stress along the way.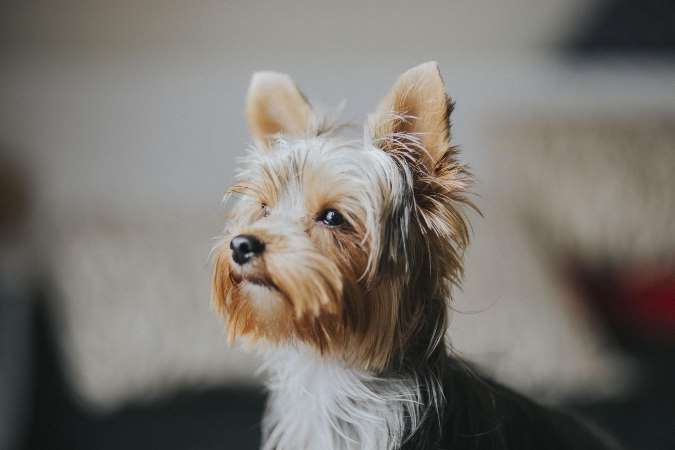 Building a Business With the Help of Your Small Dog
There are dozens of options when it comes to jobs that let you work with dogs. Whether you want to go with something more traditional like pet photography or dog-sitting or something more unique like an animal toymaker, let's cover a few tips and tricks that will boost business growth with the help of your small dog. 

Stay Up-to-Date with Tech
Even if you're running a small business, staying up-to-date with technology is crucial to your success. While your dog might not be able to handle the technical side of your business, they can easily be a part of your overall business plan that can be implemented through tech tools.
That's especially true when it comes to your branding efforts! Your furry companion could quickly become the face of your business. But, it takes more than that to create a viable strategy.

Your business plan should include things like: 
Funding options and resources
Marketing strategies
Products and services
Competitive analysis
It's also a good idea to consider agile methodology when you're getting your business off the ground. It's a way of responding to customer needs, showing flexibility, and being adaptable at every stage of your business. 
What does that have to do with technology? Agile methodology was created by a group of software developers to provide programs that deliver quality products while staying customer-focused. By integrating it into your business, you'll foster better communication with your customers, maintain consistent development, and keep things as simple as possible. 
Let Your Pet Show Your Personality
The average person is inundated with thousands of advertisements every day. Needless to say, many people have learned how to "tune them out." For businesses, that makes it more of a challenge to attract the attention of a target audience. 
That's why focusing on giving your brand a voice is so important. Getting a pet involved makes it easier. 
Consumers tend to trust brands that are willing to showcase their humanistic side in their marketing. In this case, you can show off your dog's personality, instead. You can take a unique approach, especially if you're doing something like pet photography.
Showing off your small dog's personality through photos showcases your work and can make people feel more comfortable about working with you. 

Plus, working with your own pet will help you to hone your skills and learn how to take better pictures of other cats, dogs, and more. 
Using your dog's name, their face, or even creating a cartoon version of them for your branding is a fantastic way to build your business and create a more inviting persona to reach your audience. And remember that agility in business we discussed? It will be very necessary when photographing wild and crazy doggos.
Share Your Qualifications
No matter what type of pet business even a website about dogs, people need to trust you. So many pet owners consider their dogs to be a part of the family.
They can be hesitant about the products they buy, the places they leave them, and the people they allow them to spend time with.
One way to reassure them is to make any training or education you received widely known on your website and social media. You can do it in a fun, natural way. But, being upfront about your experience and skills will open a door for consumers and make them more comfortable with you. 
By including your own dog in your business endeavors, you're letting your audience know that you have experience as a pet owner, and you would treat their dog the same way you treat your own. Try showcasing your dog in things like: 
Print marketing
Social media
Newsletters
Merchandise
By showing off your dog in your marketing efforts, you can share a lot of important information that is still attention-grabbing. That includes things like any training you've received, your credentials, or what people can expect when they work with you. 
Let's face it – no one can resist the charm of a cute little dog! If your pint-sized pup happens to be the love of your life, centering your business around them will help you with your confidence, and will give your new brand a voice and personality from the start. That's something that most marketers and business owners can't get enough of. 
So, if you're interested in starting your own pet-related business, consider making your dog a  star of the show. They'll be happy to spend the extra time with you, and you'll be able to boost business confidence as you're getting off the ground. 
Author Bio
Frankie Wallace is a frequent contributor to Small Dog Place.  She is a freelance writer from Boise, ID. If her spirit animal could be anything, it would be a beagle--inquisitive, and always searching for food.
Does This Article Deserve Your Thumbs Up?
We always appreciate your support and encouragement.  Your thumbs up means so much to us.  Please like this article.
If you find this page or any page on Small Dog Place Helpful, or useful in anyway, I'd love it if you would click the small heart found on the bottom right of each page.
You can also share or bookmark this page -- just click on the: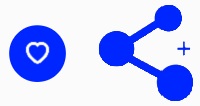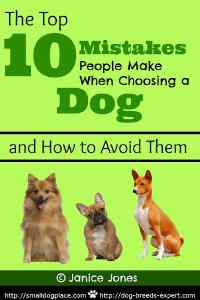 Free Monthly Newsletter
Sign Up for Our Free Newsletter and get our Free Gift to You.

my  E-book, The Top 10 Mistakes People Make When Choosing a Dog (and how to avoid them)