College Students and Dogs
College Students and Dogs:  Finding Time to Care for and Enjoy Your Four-legged Companion
College Students and Dogs   By Christopher Mansfield   |Published  10-18-2022
Having a dog while you are a student can be a demanding experience. There are many advantages to having a dog, such as having a way to relieve stress and a companion.
However, it can be a drawback if most of your days are spent studying. Dogs are comparable to babies, and that means they need constant care and attention. This article outlines three tips you can consider to save time for your dog when you are a student.  This assumes you already have a dog.  If not, here are some of the best dog breeds for busy college students.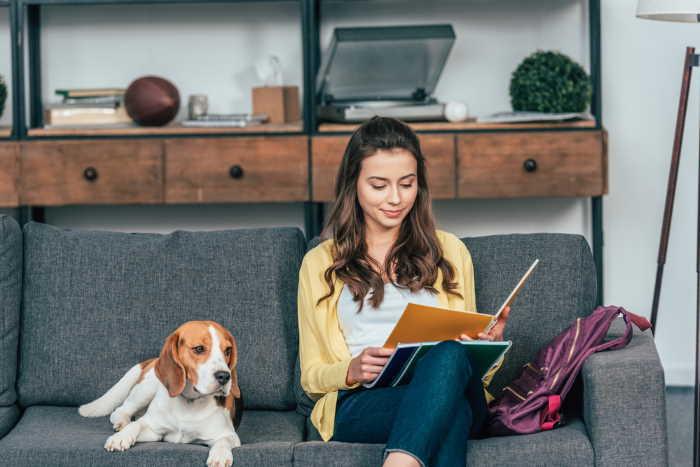 College Students and Dogs: Finding Time to Care for and Enjoy Your Four-legged Companion
3 Tips for College Students and Dogs to Find More Time for Each Other
Be Organized
One of the best ways to have a few minutes or hours with your dog is waking up early to go for a walk with your pet. It can be a very therapeutic experience, and you will also have a chance to exercise while you walk your pet.
It is vital to allow your dog to go outdoors, and waking up early will ensure you can take it outside.
Few people tend to be outdoors early in the morning, so you will be sure to enjoy the walking session with your pet without distractions.
Walking your dog is also part of dog care's basic needs. Every dog has basic needs, such as healthcare, exercise, and grooming. If you go to walk with your dog regularly, you will address its needs.
Another way to save time in college is by using help with your assignments, research work, even to getting essay writer help.  This is a good option if you have lots of tasks at school that you need to catch up on.

You do not have to be stressed about being late with an assignment when you are spending a few hours with your puppy. You can get professional help from companies like Edujungles.com which have a diverse array of experienced researchers.
The service will also ensure that you get someone within your budget, so you no longer have to worry about what to do with your pet. Being organized also means that you have to set reminders for feeding your dog. You can use a journal or even set the alarm on your phone, which alerts you when you need to feed your pet.
Pet Products for Busy Students
This is crucial so that you do not forget about the needs of your pet. The reminder can ensure you feed your pet regularly and that it has sufficient meals every day.
You can also purchase pet food dispensers, which are automated, and this ensures that your dog is well-fed even if you cannot schedule a time to feed it.
The automated option can also work when you are not at home, so you can feel assured that your pet is fed even if you are not around.
Try to Create Good Studying Conditions
It is imperative to create good study conditions that allow you to gain the most if you are reading a book and want to remember the concepts learned. A timetable is a good option which you can use to control yourself.

Develop a Schedule and Stick With It
The schedule contains information about the tasks that you will be doing, and the minutes or hours spent. You can also include the activities with your dog in the plan. The plan is an excellent way to set an efficient schedule for studying, and it ensures you use the few hours you have well.

Many people wonder if they can pet the dog in college. It is possible as long as you have a schedule to balance your activities between your dog and studies. Once you study based on a plan, it will be easier to get good scores at school. Besides that, you should also take works and exams early so that you can avoid spending time on retakes.
This is a good tip since retakes can mean that you have to use a more prolonged period studying. If you pass your exams, then it would be easier to focus on your future and career goals. You will get to spend more hours with your pet once you do not have studies.
Besides that, you should also consider using online services like https://resumethatworks.com/professional-resume-writers to write the best resume that you can use to find work. Creating the right studying conditions ensures that you do not fail in class since you have problems with how to pet a dog. Once you study efficiently, you will get better grades.
Save Your Time for Dog by Reducing Useless Time killers and Duties
An effective way to save a few minutes for your dog is by reducing useless time killers and duties. We all have a wide array of activities that we need to handle while at college.

Social Media
If you need more opportunities for caring for your pet, then you have to reconsider how long you take part in other activities. For many students, the top way that you can reduce wastage is avoiding social media websites and YouTube. The most common websites that most people use includes;

Facebook
Twitter
Tiktok
Snapchat
YouTube
If you stay with a dog in college, then it would be better to avoid the social media websites mentioned above. Instead, focus on using spare moments with your pet and other activities. 
Parties and College Students and Dogs
Another tip for time management for college students is by avoiding parties and other social events that are not helpful. When you go to a party, you might forget that your pet has needs.

You could stay at the party until the next day, and in the process, your pet could suffer if neglected. Most parties can end up being extended, and if you need to save time, then consider spending fewer hours at parties.
You can use the extra hours to take your pet for a walk or even stay with it at home. If all else fails and you need to use social media or attend parties, then consider getting help.
In this case, the next alternative would entail using writing services to reduce spending time on subjects. Sometimes studying can require your concentration fully, and it would not be easy to juggle between your pet and education.

Enlist the Help of Services
You can use services like for help with essays and other research work. Research work can be time-intensive, sometimes taking several days or weeks. A writing service can reduce it to a few hours or days. This ensures that you have a few extra minutes on your hands to spend with your dog.

Last Words About College Students and Dogs
In conclusion, taking care of a pet while in college can be challenging. However, it is still possible with proper planning. It would be best if you were organized and also plan your schedules.
A schedule is a useful approach to ensure you have the right studying condition. You can also save several hours for your pet by avoiding time wasters.

Author Bio (College Students and Dogs)
Christopher Mansfield is content writer at perfectessay.com. He creates, edits and manages the production of digital and print content that is consistent with the organization's brand, style and tone.
Christopher works closely with internal marketing team to ensure timely delivery of content via various marketing channels and mediums. He also develops and maintains an editorial calendar. He contributes to the webinar program to further thought leadership campaigns for different market segments.

Does This Article Deserve Your Thumbs Up?
We always appreciate your support and encouragement.  Your thumbs up means so much to us.  Please like this article.
If you find this page or any page on Small Dog Place Helpful, or useful in anyway, I'd love it if you would click the small heart found on the bottom right of each page.
You can also share or bookmark this page -- just click on the: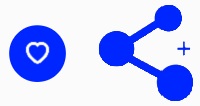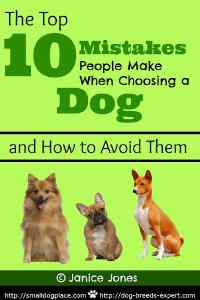 Free Monthly Newsletter
Sign Up for Our Free Newsletter and get our Free Gift to You.

my  E-book, The Top 10 Mistakes People Make When Choosing a Dog (and how to avoid them)