How to Create More Space for Your Dog and You
Create More Space for Your Dog   by Frankie Wallace     |Published 08-27-2020
No matter the size, all dogs need space. However, sometimes your living arrangement doesn't exactly include a ton of room to play around with, especially if you're in tight living quarters.
Whether you're living in an apartment, duplex, or small house, you've likely wondered how you can create more room for both you and your dog.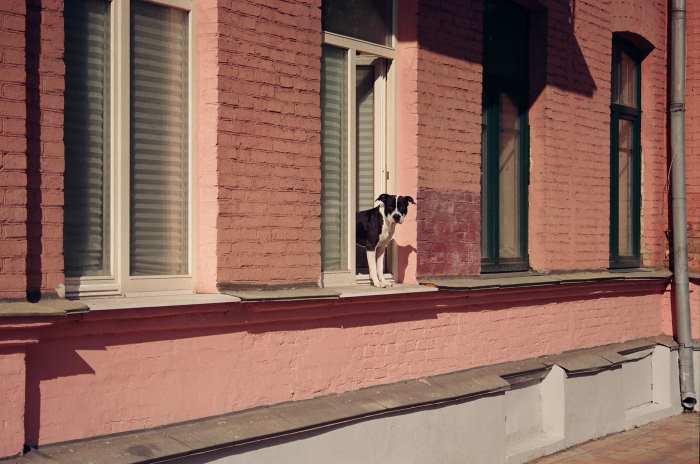 Create more space for your dog and you so your poor pooch won't find himself straddled between inside and out.
If you need a major space upgrade, here are some helpful tips worth trying to create a more spacious, pet-friendly home.  

Create More Space for Your Dog and You:  Tips 
Get Ahead of Clutter
Creating more room for you and your dog starts with getting organized. Clutter accumulates quickly, and unless you have a proper organizing system, all that clutter will slowly eat up any precious space you have left.
Start with the cleaning basics and work your way through each room in the house. This means decluttering and donating any unnecessary items, creating designated spaces for all you and your dog's stuff, and investing in storage solutions.

Tubs, boxes, and even lockers can organize and store your everyday items as well as things like seasonal decor and clothing.
This will get your stuff off the floor and put away, which opens up more space for you and Fido to play around in. Have a place for everything, and commit to staying on top of the clutter.
It might take a while to get organized at first, but in the long run, will be easy to maintain.

Upgrade Your Landscaping
Depending on your living situation, the landscaping around your home might not be ideal for a dog. However, it's important to remember the golden rule of pet ownership: when living with a dog, any space is better than none.
Luckily, even with the smallest of spaces, there are still many great small yard landscaping ideas to borrow to create a functional and appealing area for both you and Fido:

Small Outdoor Furniture: 
Outdoor furniture pieces tend to be big and bulky, so you'll likely need to shop around to find the right size. Alternatively, you can have custom pieces made in the exact size you're looking for.
Try contacting a local carpenter and get an estimate for the pieces you want. You might find it's a better deal to have a few smaller pieces made than purchasing a new bulky set that takes up too much precious outdoor space.

Texturize
While your dog might be perfectly happy with a simple patch of grass, you likely want to have a little bit more eye-catching appeal to your landscape. Instead of decor, which can take up space, liven up your yard by mixing textures such as gravel, plants, grass, and mulch. You'll still have plenty of room for your pet to enjoy and use while also breaking up the one-note look.

Plants
Plants are a great way to introduce more greenery to a landscape that might otherwise be a slab of concrete. However, it's imperative that you're aware of how the plant matures and if it's toxic to animals.
A plant might look great right now, but does it drop berries or nuts come summertime? What if your dog ingests a stray leaf? If you're unsure of where to start, stick with a dog-safe plant guide to help you get started.

By landscaping with some of these ideas in mind, you can create more space for your dog and still have a beautiful area to relax and entertain in.

Think Outside the Box
You'll need to get creative when working to make more room in your home for your four-legged friend. This means finding areas where you can double up their functionality.
For example, with bed raisers, you can create more storage space under your bed and hide it easily with a bed skirt. This is additionally beneficial if you have a shy dog that might need an escape when new friends come over.

You can also convert an extra room such as a laundry room, spare bedroom, or even closet into a space your dog can call its own. Moreover, with the right set up, you can easily blend in your dog stuff with the rest of the room. Find a dog bed, blankets, water and food dishes, and a couple of toys that have similar colors to the current space's color palette.
While typical dog supplies don't exactly have a lot of interior design appeal, you can still find pieces that look good and serve their purpose. Just make sure you're regularly cleaning and deodorizing your dog's things to prevent those typical pet odors from overpowering the space.
To create more space for your dog, consider options that serve more than one purpose at the same time. Furniture that doubles as a dog bed is just one example. 
As a pet owner, you want to make your home environment as happy and healthy for your dog as possible. Many of us also wished we had more space. However, there are some simple and effective tricks you can utilize that will provide more room for belly rubs, tug-o-war battles, and lounging around on warm afternoons.

Author Bio
Frankie Wallace Author Bio:  Create More Space for Your Dog and You
Frankie Wallace is a frequent contributor to Small Dog Place.  She is a freelance writer from Boise, ID. If her spirit animal could be anything, it would be a beagle--inquisitive, and always searching for food.
More Articles by Frankie Wallace
Small Dog Obesity: Your Dog Isn't Chunky--It's Obese

The Benefits and Challenges of Having Pets in the Workplace
How to Guide Your Senior Dog Into Aging with Ease
How A Dog Can Promote Healthy Living
Separation, Divorce and Dog Ownership The Importance of Keeping a Dog in the Lives of Both People After a Separation
How to Care for Dogs with Sensitive Stomachs
How small dogs help cancer patients:  Having a Small Dog Can Boost Positivity for Cancer Patients

Did You Find "Create More Space for Your Dog and You," Interesting?
Does This Article Deserve Your Thumbs Up?
We always appreciate your support and encouragement.  Your thumbs up means so much to us.  Please like this article.
If you find this page or any page on Small Dog Place Helpful, or useful in anyway, I'd love it if you would click the small heart found on the bottom right of each page.
You can also share or bookmark this page -- just click on the: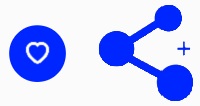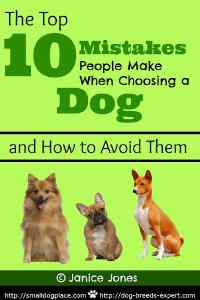 Free Monthly Newsletter
Sign Up for Our Free Newsletter and get our Free Gift to You.

my  E-book, The Top 10 Mistakes People Make When Choosing a Dog (and how to avoid them)