Dog Breed Selector:  Find the Perfect Match For Your Lifestyle
Dog Breed Selector, Guest Post by Stuart Cooke
Ok so we're all aware of the saying, a dog's not just for Christmas, it's for life. This is a famous saying for a reason, it's true! We are a nation of dog lovers but all too often this love doesn't last and it's not the fault of the dog, bad owners are to blame for abandoned dogs.
So, before you think about what type of dog you want you should be sure that you are ready to take on the commitment of being responsible for a life for up to 20 years. This dog breed selector will help you make an informed decision.

Choosing the right breed to suit your personality, lifestyle and preferences is very important as it will ensure that your furry little friend becomes a valued member of the family instead of a troublesome burden. Different breeds come with certain personality traits so let's look at which one is the perfect match for you!

Dog Breed Selector:  Their Personality, Your Lifestyle
Here are a few questions to ask yourself when beginning the search for the perfect breed.
Dog Breed Selection, Question One: How Active Are You?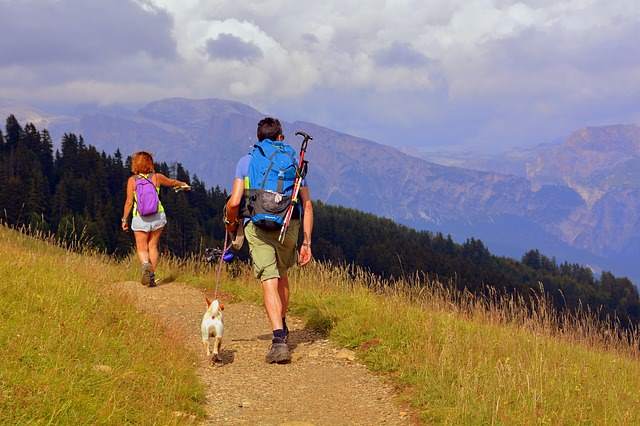 An active lifestyle requires a breed that is active and will benefit from plenty of exercises.
This is an important question to consider when choosing the dog for you as certain breeds will need lots of daily exercise and some will require less so have a think about how active you are.
If you are only able to provide your dog with 20 minutes of exercise per day then a smaller breed such as a Basset Hound, King Charles Cavalier or Bulldog may be suited to you. If you can take your dog on a couple of walks per day for say up to an hour each time then larger dogs such as Labradors, Golden Retrievers, Boxers and German Shepherds would be best suited to your lifestyle.

2.  Dog Breed Selector: What Size Is Your Garden?
A small dog does best when you have a small garden.
This is another important consideration as the garden is usually the dog's main domain and depending on the breed they will need the space to stretch their legs and generally feel content.
If you don't have a garden at all and live in an apartment then once again, you should go for a smaller, low-energy breed. There are exceptions to this rule, however, as surprisingly there are some larger breeds such as Great Danes and Bull Mastiffs that are quite low-energy and who are quite content to laze about an apartment and there are smaller breeds such as Jack Russell who love to run around a garden all day.

3.  Dog Breed Selector: Do You Like to Cuddle?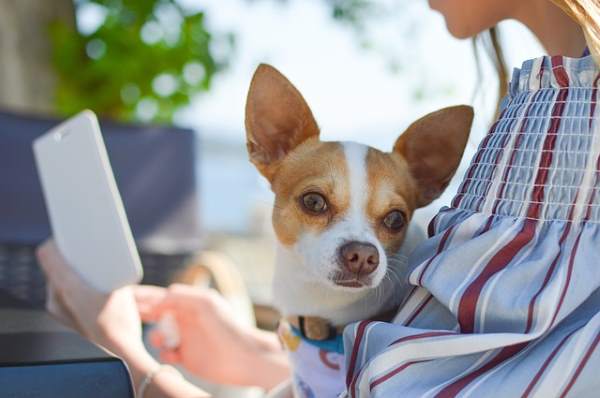 Many small breed dogs love to cuddle more than anything else. But not all do so choose accordingly.
Some breeds are naturally standoffish and some love to be affectionate, so you should choose one that matches your own preferences. In the affectionate camp we can place Boxers, Golden Retrievers, Old English Sheepdogs, Chihuahuas and Collies.
You probably noticed that a lot of the most affectionate breeds are quite large so even though you may like the thought of lots of kisses and cuddles be sure to add their size and strength into the equation too.
In the more standoffish camp we can place the American Foxhound, Alaskan Malamute, Afghan Hound and French Bulldog. It should be noted that it's not that these breeds aren't affectionate it's just that they tend to be more independent and stubborn, so they are less likely to come give you a cuddle if you ask.
4.  Dog Breed Selector: Do You Have Small Children?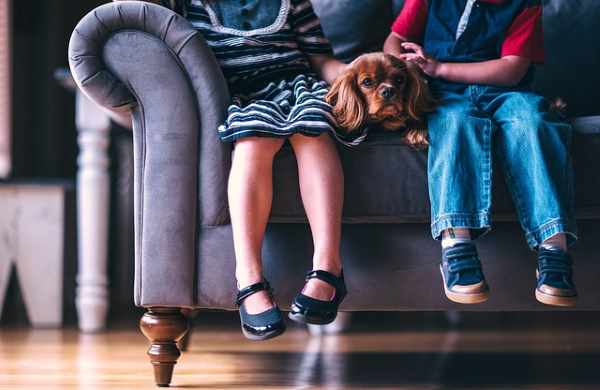 If you have or are planning to have children, consider a breed that is kid-friendly.
This is one of the most common concerns for new dog owners as they wonder if their dog will be good around their children, especially babies and toddlers. It must be said that the most important factor to whether a dog is good around children is how it has been raised as a pup so there is a lot of responsibility on your part to train it well and teach it boundaries. 

There are certain breeds that naturally enjoy the company of small children such as Labradors, Beagles, Golden Retrievers, Irish Setters, French Bulldogs, West Highland Terriers, Boxers and Cocker Spaniels.

 Just as there are certain breeds predisposed to get on with children there are some that aren't such as Border Collies, Jack Russell Terriers,  Rottweilers, Pit bulls and Chihuahuas. 

Again, it's not that they are vicious it's more a case of some not being as patient as other breeds, some preferring to be alone and some being more naturally nervous that could make them nip or snap at young children who aren't aware that they are making them uncomfortable.
Best Small Dog Breeds for Children
Children and Dog Safety:  Keep Your Child and Your Dog Safe
5.  Dog Breed Selector:  Do you have allergies?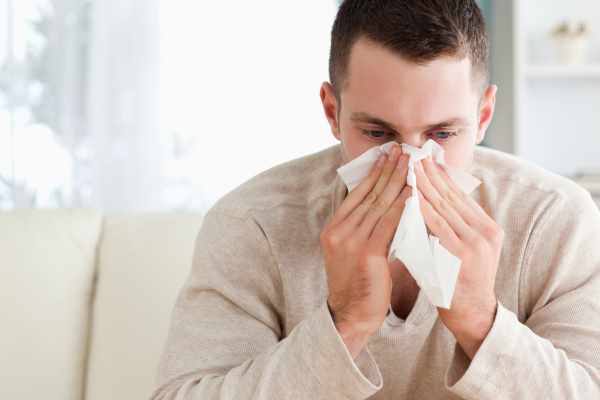 There are some breeds that are more hypoallergenic than others. Consider one of the more hypoallergenic ones if you suffer from allergies.
People who suffer from allergies need not rule out the possibility of owning a dog.  Some dogs shed more so more hair accumulates in the home. 
The hair is not necessarily the problem but rather the dander found in the hair. Pet dander is the microscopic flecks of skin that are shed from animals that have hair (fur) or feathers and can pose a risk for people with allergies.  Dogs such as Poodles and Bichon Fries are good choices for people with allergies but there are many other more small hypoallergenic dogs to consider as well.

6.  Dog Breed Selector: Are you a huge fan of the water, boating, swimming, water sports?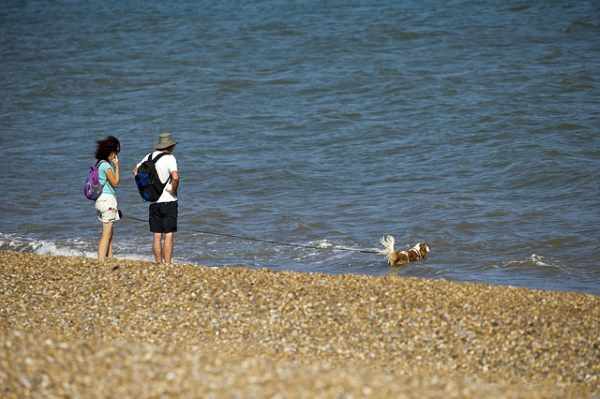 Your interests and hobbies may influence the type of breed that is right for you.
If the surf is calling to you, consider a dog that loves water.  Many large breed dogs fall into this category, but you may be surprised to learn that even small breed dogs love swimming, boating, or visiting the beach.
There are always exceptions to a general rule, but poodles generally enjoy a good swim.  Many small dogs love to go boating but remember to put on a good life vest before venturing away from the pier.

7.  Dog Breed Selector: How much do you love to groom?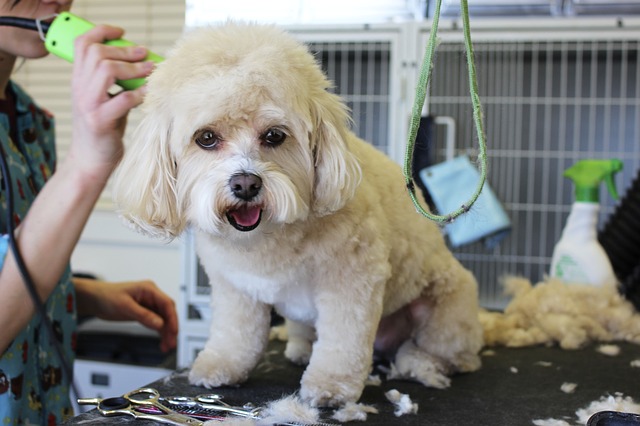 Some small breed dogs require more grooming than others, so if time spent on grooming could be time spent in another activity, consider a short haired dog.
Having a small dog whose lovely locks can grow to floor can mean much time is spent in grooming. 
If you'd rather be playing, walking or even training your dog to do tricks, a maintenance free breed might be best for you.  Choose a short haired breed or plan to visit a groomer about every two months.

8.  Dog Breed Selector: How often do you travel?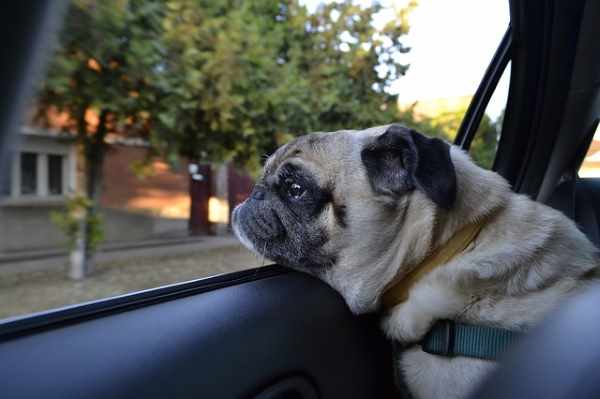 Many small breed dogs make excellent travel partners.
Many small breed dogs make excellent travel companions.  If you want to travel with your pet via the airlines, you will want to consider the size.  While all dogs on this website are small, there is a big difference between a four-pound Chihuahua and a 22-pound Cocker Spaniel. 
Small Dogs must be able to fit into a small travel carrier that can also fit under an airline seat.  There is more flexibility when it comes to car travel.  The best travellers are often the quieter breeds for obvious reasons. 

9.  Dog Breed Selector:  Do you have other pets?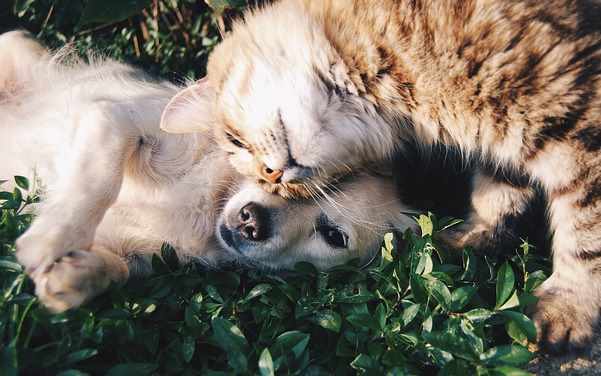 Some dog breeds do better than others around other pets.
Many small dogs do great with other pets especially other dogs.  But what if you already have a cat, a bird, or a hamster.  Any breed can learn to love cats if they are raised together, but if have an adult cat, consider a Boston Terrier, French bulldog, or even a Havanese. 
If you want to protect your hamster from a new puppy, shy away from terrier breeds especially those who were developed to kill vermin.  You may not be able to fully train your terrier to resist the urge to chase.

10.  Dog Breed Selector:  Outgoing, trendy, and party loving?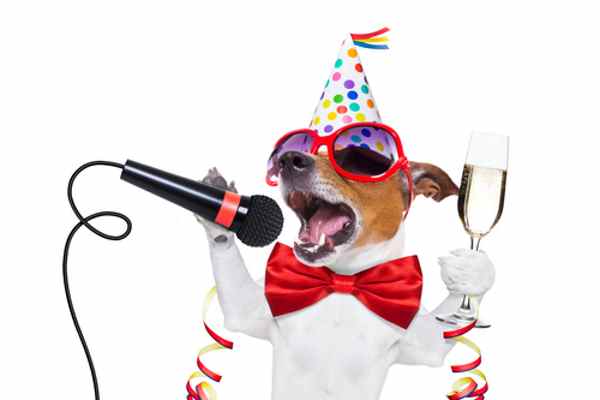 Match your outgoing friendly personality to your dog's temperament.
Do you want a breed to match your people loving personality?  If partying is your style you might find a breed that thinks they are a clown, but beware, they may end up being the live of the party.  Consider a French bulldog, Boston terrier, Pug or Brussels Griffon.
11.  Dog Breed Selector:  How Old are You?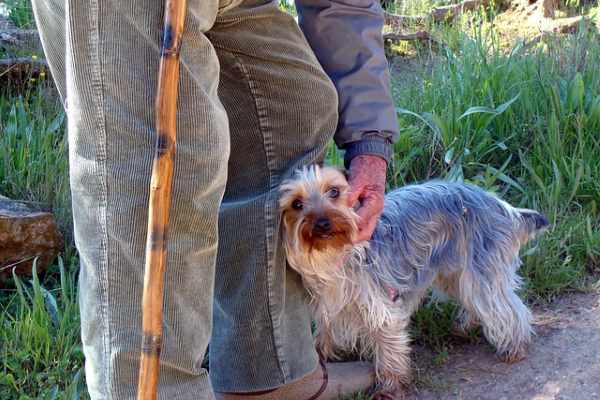 Some dog breeds may be more suited for seniors than others.
No, I'm not trying to be meddlesome, but age does play a factor when choosing a dog breed especially as people page.  Many seniors gravitate toward small dogs as they get older because they are easier to manage, require less work, and less costly for people on a fixed income.  Some less active dog breeds make the best choices for seniors and some older folks will chose the best lap dog over the breed that they may have owned years ago.
Best Small Breed Dogs For Seniors
Conclusion
As you can see there are lots of factors to consider when choosing the right breed of dog for you. Much of choosing the right dog depends on assessing your own lifestyle and preferences. It's also a good idea to look to the future and assess how your life might be in 5 to 10 years' time. Will you have small children by then? Will you still be fit enough to give them the exercise they need. Will you still be able to dedicate the same amount of time to them? Have you got the room and facilities to transport them?

When you do choose the right dog for you then you are entering a special bond and they will bring you lots of fun and happy memories for the time they are with you.
Author Bio: Stuart Cooke is from Uni Baggage, he is a dog lover and he has helped lots of travellers to transport their dogs safely, so they can join them on their holidays.

Recommendations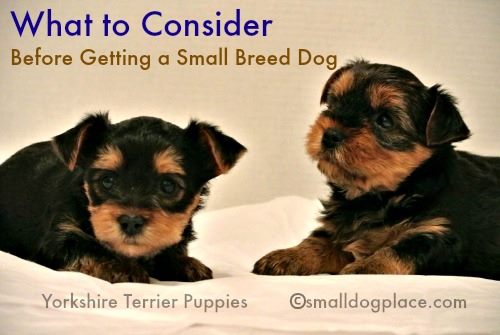 Considerations Before Getting a Dog
Does This Article Deserve Your Thumbs Up?
We always appreciate your support and encouragement.  Your thumbs up means so much to us.  Please like this article.
If you find this page or any page on Small Dog Place Helpful, or useful in anyway, I'd love it if you would click the small heart found on the bottom right of each page.
You can also share or bookmark this page -- just click on the: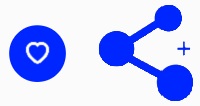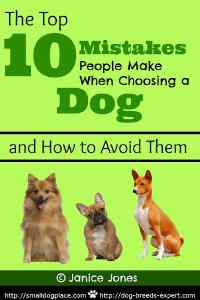 Free Monthly Newsletter
Sign Up for Our Free Newsletter and get our Free Gift to You.

my  E-book, The Top 10 Mistakes People Make When Choosing a Dog (and how to avoid them)