The Bichon Frisé:  Friendly, Happy, Playful

by Janice Jones   |Updated 12-06-2020
If you are looking for a sweet, happy go lucky small dog then the Bichon Frise might be the dog for you. 
The name, Bichon Frise is pronounced BEE-shon Free-ZAY. A very popular small purebred dog, the Bichon is ranked number 38 on the American Kennel Club's 2013 breed list. By 2018, the breed ranked Ranks 46 of 193.
Their fluffy, powder puff coat with their large dark eyes make them an irresistible choice for a small dog companion.

They do require a commitment to grooming, at least a good comb every other day, but their exercise requirements are minimal. 
These little guys can be barkers and may be hard to housebreak, but they make up for it in their friendly, responsive, and affectionate nature.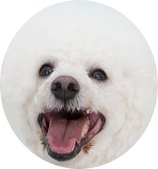 Quick Facts about the Bichon Frisé

Affiliation:  AKC:  Non-Sporting, UK:  Companion, CKC: Non-Sporting
Size
      Height: Male: 6.6–11 lbs. (3–5 kg), Female: 6.6–11 lbs. (3–5 kg)
      Weight: Male: 9–12 inches (23–30 cm), Female: 9–11 inches (23–28 cm)
Coat Type:  Very plush, curly, double coat, more hypoallergenic
Colors:  White (some have shades of cream or apricot)
Country of Origin:  Canary Islands/ France
Activity Level: Moderately Active
These dogs make great lap dogs, but they are definitely not lazy.  The Bichon is an active breed but can get most of their exercise needs with a daily walk or vigorous romp around the house or yard.  They can get bursts of energy where they will run wildly around the house.
Life Expectancy:  12-15 years
Good with Children:  Yes
Good with other pets:  Yes
Typical Litter Size:  1 to 6 puppies
History of the Bichon Frisé
Originating in the Mediterranean area, its main function from the very beginning was that of a companion dog and a performer.
Having first descended from the Barbet or Water-Spaniel crossed with the poodle, it was divided into four different types: Bichon Maltais, the Bichon Bolognais, the Bichon Havanais, and the Bichon Teneriffe. 
The Bichon that we know today came from this last category.
This spunky, playful breed developed on the Canary Island of Teneriffe, possibly after having been brought there by ancient Spanish sailors. 
In the 14th century, Italian sailors visiting the island brought the dog back to the mainland where they became a favorite pet of the upper class and nobility. 
After several French invasions of Italy in the 16th century, they became popular with the French as well.   
It was during the Middle Ages that the breed developed often being called the Tenerife Bichon from the location where it was first discovered. 
Around the 1800s, the Bichon became popular with the common people and were used by peddlers and organ grinders to perform tricks for money. 
Nowadays they have become a favorite family pet, eager to cuddle, play or give affection.
Personality/Temperament
| Traits | Rating |
| --- | --- |
| Playfulness | |
| Affection Level | |
| Friendliness Towards Strangers | |
| Good with Children | |
| Good with Other Dogs | |
| Good for First Time Owners | |
| Exercise Needed | |
| Ease of Training | |
| Watch Dog Ability | |
| Grooming Requirements | |
| Shedding | |
| Cold Tolerant | |
| Heat Tolerant | |
Explanations for At a Glance Ratings 
Playfulness:  Most=5   Less=1
Affection:  Most=5   Least=1
Friendliness Towards Strangers:  Most=5  Least=1
Good with Children:  Good=5   Not Good=1
Good with Other Dogs:   Good=5   Not Good=1
Good for First Time Owners:  Good=5  Not Good=1
Amount of Exercise Required:  Much=5  Minimal=1
Ease of Training:   Easy=5   Difficult=1
Watch Dog Ability:   Excellent=5   Poor=1
Grooming Needs:   Extensive=5  Minimal=1
Shedding:   Heavy Shedding=5   Minimal Shedding=1
Cold Tolerance:   Cold Well Tolerated=5    Poorly Tolerated=1
Heat Tolerance:   Heat Well Tolerated=5   Poorly Tolerated=1
Gentle, affectionate, playful, cheerful, intelligent, bold, lively, and clownish are words that describe the Bichon Frise. 
They are great with families, children, and other animals.  They make great apartment dogs due to their small size and low exercise requirements. 
Bichons are considered to be a very intelligent breed, but may not always be cooperative with house training. 
Most Bichon puppy owners will confine their dog in a small area while away from the home and put them on a regular schedule. 
Crate training is also recommended.  This breed bonds quickly to his new owner and is eager to please. 
They love to be the center of attention, a real show off and can learn to do tricks easily.  He will keep you entertained.
Gifts for Bichon Lovers
Coat and Grooming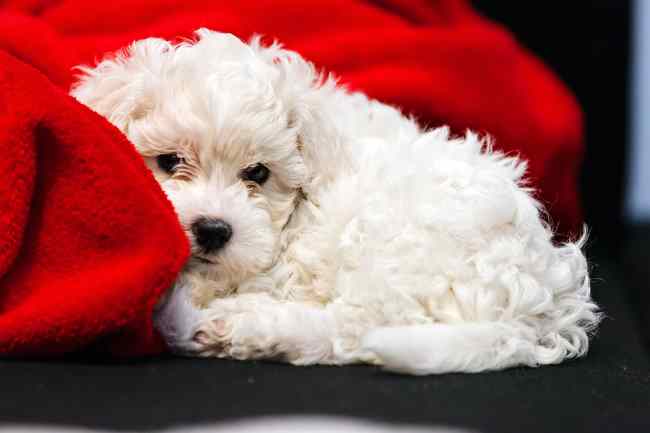 The beautiful coat of a Show Bichon requires extensive grooming, much more than the average person can do.
Many people fall in love with the gorgeous thick curly double coat of the Bichon.
But with this coat comes a little time commitment and financial outlay if you are planning to use a professional groomer. 
If you are considering a Bichon, be prepared for daily or at least every other day grooming. 
You will never find their hair shedding on your furniture, but rather it sheds into itself creating mats if not combed and brushed regularly. 
They require brushing and combing at least every other day to keep the lovely powder puff look sans the mats. 
Bichons also need clipping or trimming every two months with a bath or two in between.
If you plan on keeping your dog in a shorter coat, you may need to budget for grooming every 6 weeks. 
Eye stains can be a problem, so a daily face wash is recommended. 
Nails also need to be clipped and ear hairs plucked from the ears. 
Hair also grows between the pads of the the Bichon Frise's paws and needs to be trimmed. 
Most of these tasks are done by the groomer.
Grooming Supplies
Even if you do get your Bichon professionally groomed every couple of months, you will still need a few tools and supplies to keep her looking great between visits.
Health Concerns

This is a relatively healthy breed, but certain health problems do exist. Most of the problems that the Bichon might face are common in small breed dogs.  
These conditions are all seen in many different breeds and will need attention by a veterinarian but are not life threatening.  Another common concern of owners is blocked tear ducts which causes the runny eyes and tear stains. 
Pros of Living With a Bichon Frise

Wonderful personality, playful, affectionate, great family pet
Great with children and other pets
His coat does not shed
Good apartment pet
Relatively health breed

Cons of Living with a Bichon Frise

Difficult to housebreak
A little stubborn
Requires frequent grooming
What Do Bichon Owners Have to Say About Their Dog?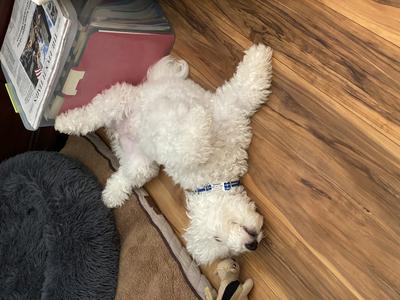 Maverick, a 9 month old Bichon Frise
Meet Maverick
He is 9 months old now and his stubborn personality is quite apparent. If he does not like being told "No!" he will talk back to me and even stamp his feet at me. He pretends not to hear me call him and will not look at me when I try to correct his behavior. If it sounds like he is high spirited, he is!
But, he is also super affectionate and sweet. He loves being petted and talked to. He has taken to me more than my husband which makes him display separation anxiety every time I am out of his sight. Five minutes in the bathroom leaves him howling and clawing at the door.
He is trained to pee/poop pads inside his exercise pen and usually does very well about going there and even comes to tell us what he has done and we give him a treat. However, if we are not paying enough attention to him, he will blatantly "miss" the pad even looking to see if we are watching. He knows what is right and knows when he is being a jerk.
His coat requires work to stop matting but he does not shed at all. When groomed he is beautiful.
His high energy zoomies are such fun to watch. But at bedtime he jumps on the bed and lays next to us, only getting up to go potty in his pen then back to bed. If he is too restless we put him in his pen that has access to his crate and he sleeps there.
We are quite happy with him and could not imagine him not being in our lives. Patience is required but reward is immense.
By: Penguina Momoo,
Do you already own a Bichon? Please Share
Please Share Your Dog's Story, that is, not your Dog!!

Tell us why you chose the breed, and what they are like to live with. Does your dog have any special talents or unique quirks?

Tell us Why you would recommend the breed and to which type of dog owner.

The more you say, the better!

Don't forget to let us know whether your dog is a girl or boy, and their current age.
What Other Visitors Have Said
Click below to see contributions from other visitors to this page...

Did You Know?
Did You Know...
The Bichon is in the same family of dogs as the Maltese, Havanese, Bolognese and Coton de Tulear, but is the only one with a double coat?
For More Information on this breed, visit the Bichon Frise Club of America, Inc. Page
---
---
Does This Article Deserve Your Thumbs Up?
We always appreciate your support and encouragement.  Your thumbs up means so much to us.  Please like this article.
If you find this page or any page on Small Dog Place Helpful, or useful in anyway, I'd love it if you would click the small heart found on the bottom right of each page.
You can also share or bookmark this page -- just click on the: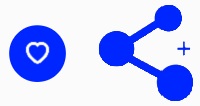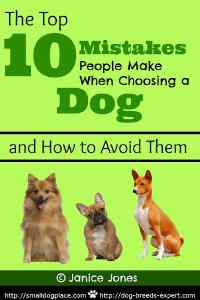 Free Monthly Newsletter
Sign Up for Our Free Newsletter and get our Free Gift to You.

my  E-book, The Top 10 Mistakes People Make When Choosing a Dog (and how to avoid them)